How Does the 2020 Chevy Silverado Stack Up Against Competitors?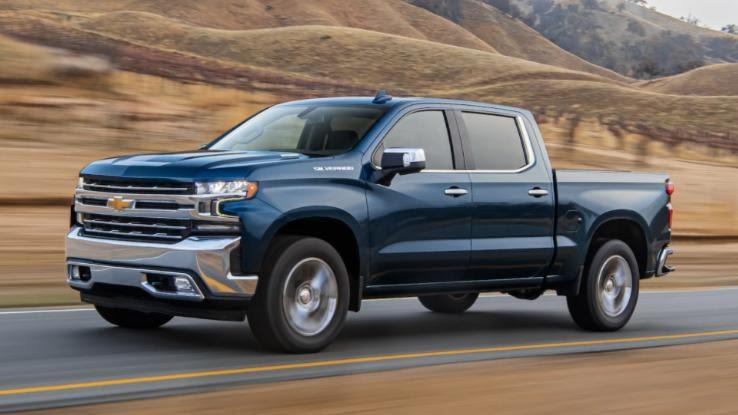 If you're looking into buying a dependable new or used truck, you've likely come across the 2020 Chevy Silverado in your search. The Silverado is consistently one of the most popular pickup trucks in the country, second only to Ford's iconic F-150 — one of the Silverado's biggest competitors. These (and others) are definite options worth considering when you're in the market for a pickup. But how does the Silverado specifically stack up against the competition, and what features does it bring to the table?
If you're looking to find out what sets Chevy's Silverado apart from similar vehicles on the market, take a look at this overview of the truck's strong points — and find out where it falls short in features and other issues that some critics weren't so crazy about.
The 2020 Silverado 1500 Offers Plenty of Versatility
Among the best things about Chevy's 2020 Silverado is that it's available with a wide array of options you can pick and choose, making it easier to select a model that's designed (and in some ways customized) to suit your unique needs and preferences. This even extends to what's under the hood. The Silverado 1500's engine is available in six different powertrain options that offer various degrees of horsepower, torque and fuel economy. Among the choices, you'll find: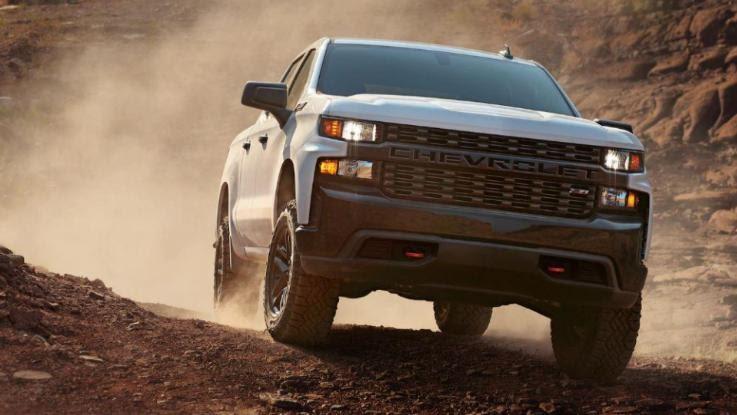 2.7L Turbo with Active Fuel Management: With 310 horsepower and 348 foot pounds of torque, this automatic eight-speed transmission comes standard on the LT and RST models.
6.2L EcoTec3 V8 with Dynamic Fuel Management: Available on the High Country, LTZ, LT Trail Boss, RST and Custom Trail Boss models, this 10-speed automatic transmission offers best-in-class V8 horsepower, torque and a maximum towing capacity of 13,400 pounds.
Duramax 3.0L Turbo-Diesel I-6: The newest addition to the Silverado's engine lineup, this powerful 10-speed automatic transmission is available on the LT, RST, LTZ and High Country models. With 277 horsepower, 460 foot pounds of torque and a maximum towing capacity of 9,300 pounds, this is one powerful engine. That being said, it's also incredibly fuel-efficient and gets an EPA-estimated 23 MPG/city and 33 MPG/highway on 2WD models.
The remaining three models of these engines are largely similar and vary primarily in the torque they create.
The 2020 Silverado 1500 also comes in eight different trims, each with its own distinct grille, front fascia and wheel design. You can even customize your own Silverado with Chevy's online tool, which allows you to choose everything from your preferred cab length and trim to the exterior color and interior features.
What's the Silverado's Towing Capacity Like?
While the 2020 Chevy Silverado 1500 offers an impressive maximum available towing capacity of 13,400 pounds and a max available payload — the amount of weight you can load in the bed — of 2,250 pounds, the 2020 Silverado 2500 HD takes things to another level entirely. This is a heavier-duty model than the 1500 range, and it's designed with weightier applications in mind. The 2500 HD is a hard-hitting pickup that offers a staggering max trailering capacity of 35,500 pounds and a max payload of 7,442 pounds.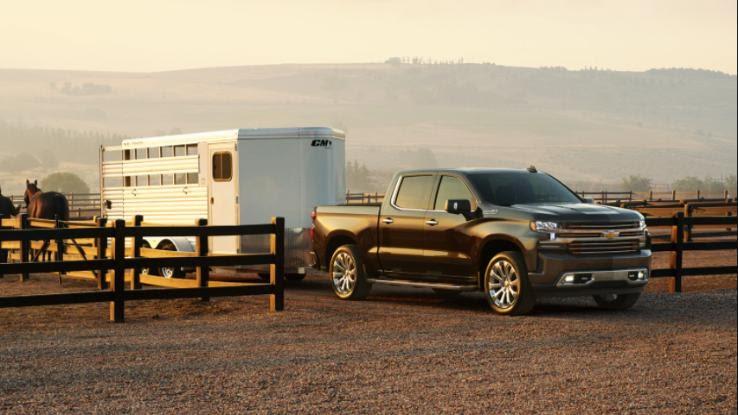 With your choice of two different powertrains and a bed that's designed to be larger and stronger than previous models, the Silverado 2500 HD is designed to handle tougher jobs that involve hauling, towing, pulling and other difficult tasks. Like the Silverado 1500, the 2500 HD model is also highly customizable and comes in a choice of five different trims, including the High Country, LTZ, LT, Custom and Work Truck models.
Both the Silverado 1500 and 2500 HD enjoy upgraded towing technology for this model year, such as the Advanced Trailering System that allows you to use your infotainment system or mobile device to monitor your trailer while driving. Additionally, you'll enjoy enhanced towing safety features such as trailer sway control, hill start assist, auto grade braking and trailer theft alerts. You can even enjoy up to 15 different dashboard camera views to assist with everything from on-road driving to parking.
The 2020 Silverado also simplifies the process of keeping your eyes on the road. You'll need to opt for the 15-inch diagonal heads-up display, which projects your speed, navigation and safety information onto your windshield so you don't need to take your eyes off the road to view it.
The 2020 Silverado's Interior Has Some Weak Points
While the 2020 Chevy Silverado's interior isn't bad, it wasn't the truck's strongest point among critics. Determining exactly what an interior will look like depends largely on which trim you choose, as the upholstery choices range from standard cloth to more luxurious leather.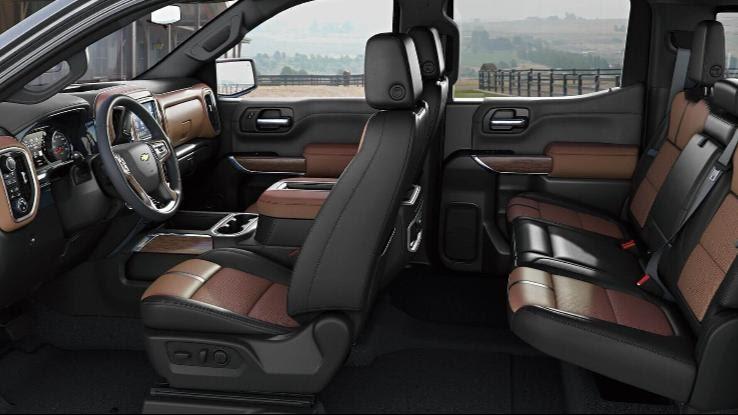 Nonetheless, some critics pointed out that the standard interior feels quite basic, especially compared to the entry-level RAM 1500 and Ford F-150 interiors. Reviewers at Autoblog also noted that the Silverado LTZ and High Country, which are the luxury trim levels, were somewhat disappointing and didn't feel high-quality enough to warrant their higher price points. They also weren't up to par with Dodge's RAM 1500 Limited or Ford's F-150 Platinum, those brands' luxury-trim equivalents.
Also noted among the downsides of some of the Silverado's trims were the lack of heated seat and steering wheel options, as well as the fact that some of these trucks still come with manual rather than electronic seat adjusters. That said, these missing features and more are available on some of the higher-level trims.
When it comes to interior space, the 2020 Silverado's front seat does provide plenty of legroom and headroom, as well as a large center console. But while the console can be helpful for storage, it may also give some drivers — especially those who prefer the openness of a bench seat — a bit of a cramped feeling.
On the upside, the 2020 Chevy Silverado truck offers fantastic ease of connectivity when it comes to essential devices and has the capability to turn itself into a mobile 4G-LTE Wi-Fi hotspot. Compatibility with Apple CarPlay, Android Auto, SiriusXM and Alexa Auto makes it easier to enjoy the latest tech whether you're on a road trip or a job site.
The Silverado also offers rear seatback and under-seat storage compartments, which, along with its spacious cargo bed, provide ample room for stowing your gear. Overall, it seems that the 2020 Silverado's interior wasn't necessarily meant to be flashy but was designed with more of a work-efficiency purpose in mind.
What's the Verdict?
Whether the 2020 Chevy Silverado is the best truck for you largely depends on what you plan to use it for. If you're looking for a heavy-duty work truck, especially for hauling, then the Silverado is an excellent choice.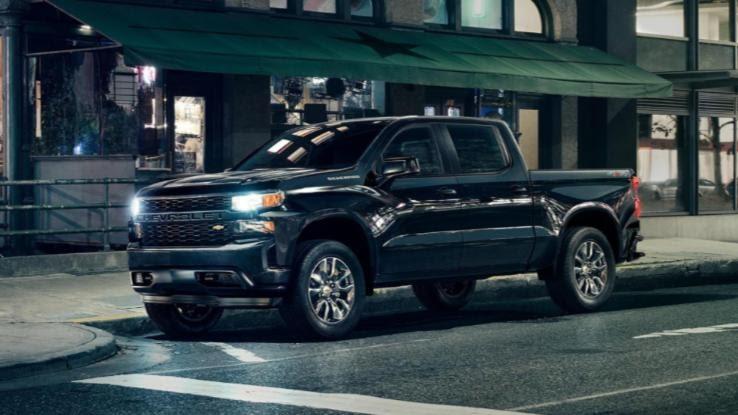 While the interior may not be a huge draw, the truck does offer an impressive number of customization options, including a variety of different engine and trim choices. Those are likely to be more appealing if you're looking to do a lot of towing. The Ford F-150 offers a slightly lower towing capacity than the Silverado, but the two trucks are virtually neck and neck in every other category — even in price for the base models.
Meanwhile, the 2020 Dodge RAM 1500 offers fewer engine options but inches ahead in terms of interior features and design. The Silverado does offer more choices for cargo bed space, while the RAM provides a smoother ride.
All three of these 2020 models make great options if you're looking for a dependable, high-quality truck. They're each worth taking for a test drive, as they all bring plenty of great features to the table. Ultimately, you may end up choosing based on design or accessory preferences, but considering the level of personalization that's possible with all of these pickups, it's important that you base your decision on what'll work best for you — personally.