How to Find the Best Deal on a 2020 Jeep Grand Cherokee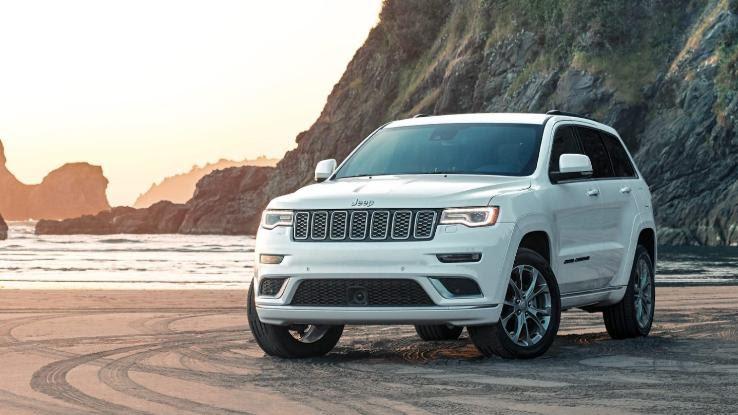 The 2020 Jeep Grand Cherokee has plenty to offer, including a sleek design, over 70 standard and available safety features, a luxurious interior and plenty of techy extras to satisfy those of us who love staying connected. Throughout its history, the Jeep Grand Cherokee has earned quite a reputation for itself, racking up more awards in its lifetime than any other SUV.
But while deciding to buy one may be the easy part, finding the best deal can be a bit trickier and take a bit more time. That's why we've pulled together a list of ways to find the best 2020 Jeep Grand Cherokee sales, deals and specials.
Choose Your Model — and Your Budget
The 2020 Jeep Grand Cherokee is available in an impressive 12 different models, all of which vary considerably in price depending on the features you're interested in. Models like the 2020 Grand Cherokee Laredo E 4×2 have an MSRP of $34,000, while higher-end models like the 2020 Grand Cherokee Trackhawk 4×4 start out at more than $87,000.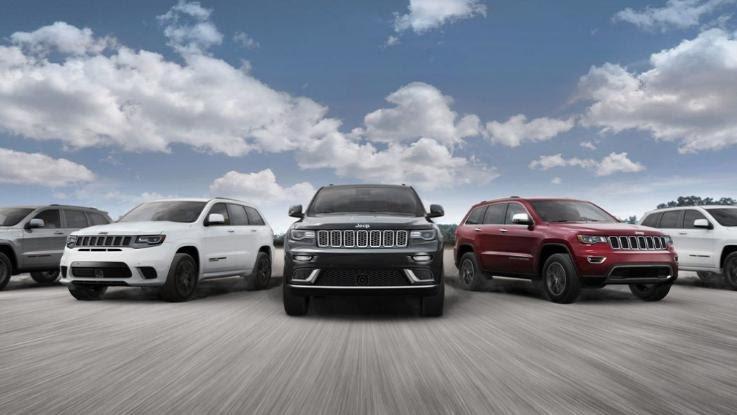 Before beginning your hunt for the best sale, make sure you choose the model that's right for your needs. While some of the higher-end models come with much larger towing capacities and more powerful engines, they can also come with the trade-off of lower fuel economy. That's going to cost you more money not only up front but also in the long run. Speaking of money, it's vital to set a reasonable, affordable budget for yourself that incorporates not only the down payment and monthly payments you'll make, but also the costs of things like insurance premiums, routine maintenance and even fuel.
If you're looking for a solid everyday vehicle, don't be afraid to go for a less expensive model. The good news is that there's no longer any need to pay thousands of dollars more just because you'd like a few extra features included. Now you can build your own 2020 Jeep Grand Cherokee online and select the features you want while excluding the ones you don't. This in itself can be a great way to cut down on unnecessary expenses. Think about how often you'll use it, too. If you're not planning to commute in your Jeep, for example, you might decide you don't need as many extras for keeping yourself comfortable since you won't be spending long periods of time in it.
Research Current Sales and Incentives to Discover Discounts
If you plan to buy a new 2020 Jeep Grand Cherokee, then make sure you do your research on current deals offered by both the automaker and local dealerships. Now that it's 2021, many dealerships are working to move "leftovers" — meaning the previous model year's vehicles — off their lots to make room for this year's updated Jeeps. Dealers may be offering incentives to sell off 2020's models, and it's possible you'll be able to get a great deal. Although you might not find a promotion on 2020 Jeeps specifically, it's worth checking with local dealerships to find out about price reductions on these earlier vehicles.
Jeep itself also offers periodic promotions that can make a new car more affordable, depending on your situation. For example, the company has offered up to 100% tax deductions on select models for small business owners for the first year. While such sales are bound to change, it's definitely worth checking them out to see if any of them apply to you at the time you plan to make your purchase.
Websites such as TrueCar can also be helpful when you're setting out to buy a new vehicle. Just enter the 2020 Jeep Grand Cherokee model and features that you're interested in, and the site will tell you how much others paid for the same vehicle at different dealerships in your area. This can give you a bargaining tool when you go to negotiate at a dealership — or even with a private seller. The site can also connect you with personalized offers and help you find active military and veteran discounts.
Consider Buying Used for Big Savings
Perhaps the quickest way to save the most money is to consider buying a used vehicle. Keep in mind that "used" doesn't necessarily mean "overused." The truth is that the moment you drive a new car off the lot, it becomes a used vehicle and depreciates in value. So why not take advantage of this fact as a buyer?
A great way to find a deal on a used 2020 Jeep Grand Cherokee is to head over to Edmunds.com. Edmunds first began as a paperback booklet back in its pre-internet days and has become a trusted name in the used-auto industry. Now that its services are available online, it's more thorough than ever before and allows you to narrow your search by model, owner history, price, mileage and more.
The site is not only a great way to find the best price on a 2020 Jeep Grand Cherokee, but it also offers a wealth of articles that can give you advice on buying used cars in general. By giving you access to not only a car's specs but also its history, you'll be able to shop with more confidence knowing you won't run into any — or at least fewer — surprises.
Remember That a Little Preparation Can Go a Long Way
Keep in mind that even if you manage to get a great deal on your 2020 Jeep Grand Cherokee, the price of financing can drive up the amount of money you spend in the long run. Consider getting a pre-approved financing offer from your bank or credit union before you head out to the car lot.
Even if you don't end up using your bank or credit union's offer, it may help you negotiate with the dealership. You'll have a tool for bargaining, and the dealership's in-house financing department might agree to similar terms as your pre-approved loan or give you a better deal if they want you to take out financing through them. Rather than assuming that a dealer's offer is the best or only one available to you, showing up prepared can save you from high interest rates and longer-lasting loans.
Also, be sure to familiarize yourself with your auto insurance company's policies before you start shopping. You'll want to know exactly what your policy (or an updated one) does and doesn't cover. Many dealers will try to tack on gap insurance, for example, which in itself is not a bad idea. Just make sure that you can't find a better deal on it elsewhere before signing up through your dealer. Buying gap insurance from a company instead of a dealership often costs less. Plus, you can purchase gap insurance after you buy your Jeep Grand Cherokee if you want to do more research.
Use These Online Tools to Start Searching
In the age of the internet, finding the best deal on a new or used car has become easier than ever. There are now many great websites out there that can help you find the best deal on your 2020 Jeep Grand Cherokee, whether you're looking to buy new or used. Get started by visiting the following websites: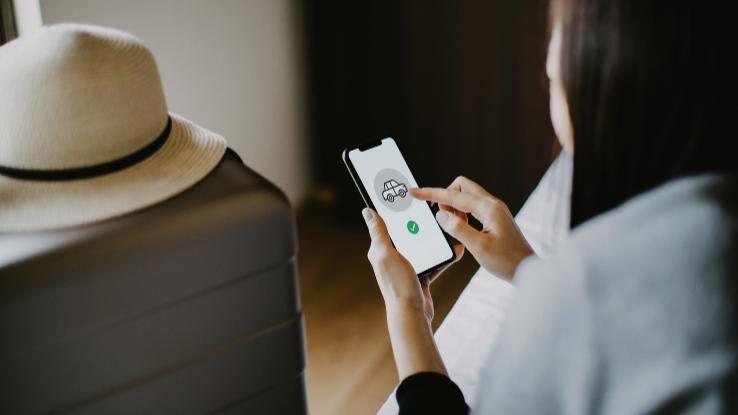 Car Max: This online car dealership can help you find the perfect pre-owned Jeep Grand Cherokee for you, with search options that allow you to factor in everything from make and model to your desired upfront and monthly payments.
Car Gurus: Log on and submit a pre-qualification request to find financing options with no impact on your credit score.
AutoTrader: Compare prices on new and used 2020 Jeep Grand Cherokees in minutes and find out the value of your trade-in if you have one.