What is the Best SUV for Seniors in 2022?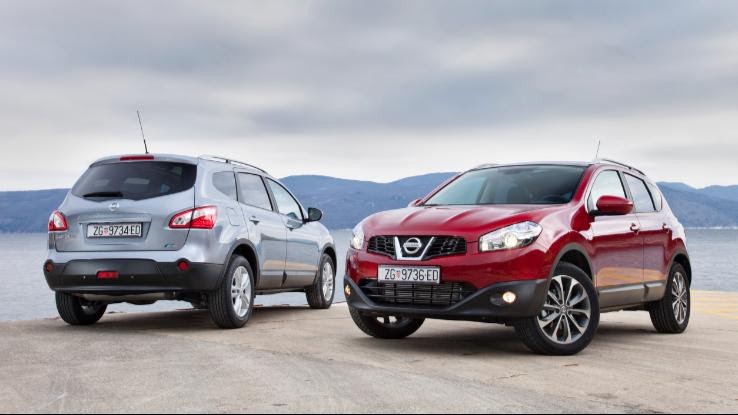 Picking the right SUV is a daunting task for seniors now that the automotive landscape has seen a drastic change over the years. These include all the car models from Germany, British, America, etc.
A senior needs to pick an SUV with enough comfort, safety features, and ease of use. Our needs shift as we get older, so we look for features that'll benefit us the most and not only focus on how the car looks.
What Technologies Should Seniors Look Out for in SUVs?
A recent study by the U.S. Centers for Disease Control (CDC) indicates over 45 million registered senior drivers in the U.S. are above 65 years. A 60% increase from the previous decade.
Even though automobile companies are amping up their Research and Development (R&D) budgets into creating more technologically advanced vehicles, the equation becomes even more challenging for the senior members of society.
Furthermore, we don't always give the elderly the proper credit they deserve for maneuvering this increasingly tech-saturated world.
Here are some of the latest technologies seniors should look out for when considering an SUV.
Advanced Driver Assist System
Many modern cars come with technologies that'll help you navigate quickly by reacting to the situations on the road. Whether parking or breaking the car on your behalf, the feature comes in handy for people with underlying health problems like diabetes or when tired.
Furthermore, the advanced driver assist system can maintain or slow down your car's speed to keep a safe distance from other vehicles in front of you. More importantly, seniors should ensure that their newly bought SUV can help them stay in the lane and avoid dangerously changing from lane A to lane B.
360-Degree Wide-Angled Camera
A 360-degree wide-angle camera ensures you won't hit anything when parking and provides a clear view of your surroundings. The technology will prevent you from scratching your car and reduce the number of low-speed crash insurance claims.
Most advanced SUVs come bundled with this piece of technology to ensure you notice your surroundings and the objects beside you when driving or parking.
Exit Warning for Protecting Cyclists
Imagine you are parked by the roadside, and the passenger in your rear seat tries getting out only to realize that there was an incoming vehicle or cyclist? The exit warning technology comes in handy on such occasions. When parked by the roadside, the sensors at the back of the SUV detect oncoming traffic and flash a series of bright lights to indicate oncoming traffic.
Most advanced systems will lock the door to avoid casualties. Furthermore, exit warning systems work for several minutes, even when the engine has been turned off.
Mobile App/Digital Key Connectivity
And lastly, shopping for an SUV that seamlessly syncs with your phone is a significant bonus. Most car manufacturers take advantage of the feature in trying to make the driver's life easier. The most advanced SUVs will let you lock/unlock the car from a distance using your smartphone. As a security measure, we find this feature essential and a must-have for senior SUVs owners.
All these four technologies bundled together will definitely generate a better experience for you on the road. Still, let's have a look at the best SUVs that will meet your needs.
2022 Hyundai Tucson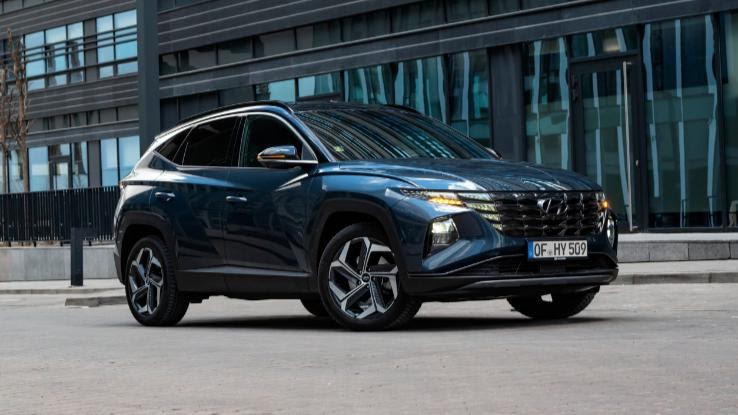 The Hyundai Tucson first debuted in 2005 in the U.S. However, the 2022 model has seen a revamped design change from its predecessors.
With adaptive cruise control, blind-spot monitoring, sunroof, standard heated front seats, and a 10.3-inch digital display, the 2022 Hyundai Tucson SUV is undoubtedly among the best cars for seniors.
A typical 2.5-liter four-cylinder gasoline engine powers the entry-level 2022 Hyundai Tucson, but there's an option to get a turbocharged hybrid model with an a1.6-liter four-cylinder augmented electric motor.
Both models are adequately equipped with the latest technologies, such as automated emergency braking, lane change assistant, and adaptive cruise control (Advanced driver-assist).
2022 Honda CR-V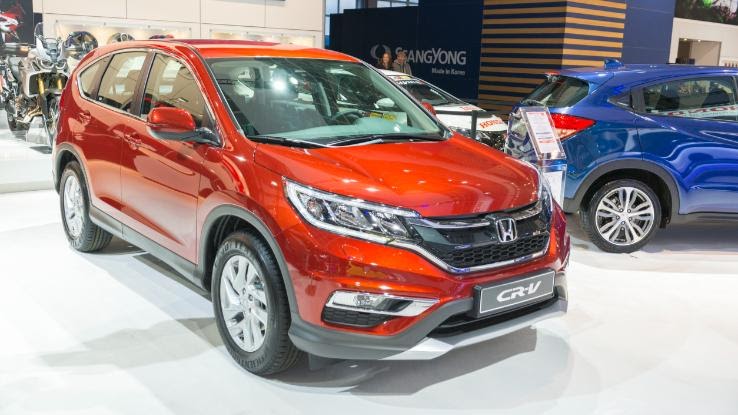 There are no significant changes to the 2022 Honda CR-V lineup in terms of design. The hybrid SUV is powered by two electric motors and a 2.0-liter four-cylinder that combines the 212 horsepower in the car.
The 2022 Honda CR-V comes with two choices of engines that are thrifty in consuming fuel. The front-drive, gas-only model has a rate of 28 mpg in the city and 34 mpg on the highway, while the all-wheel-drive model has a rate of 27 mpg in the city and 32 mpg on the highway.
Furthermore, the interior is comfortable with a balance of faux-wood accents, brushed-satin finishes, and chromed plastic.
The car comes bundled with driver assistance technologies such as adaptive cruise control that prevent you from colliding during speed changes while using cruise control.
2022 Kia Soul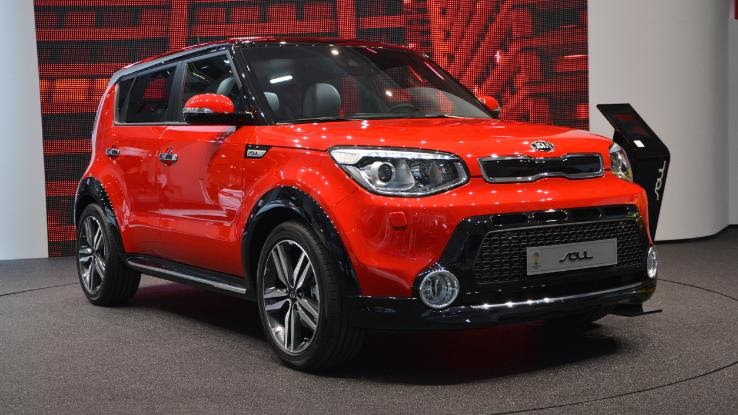 With a bundle of high-tech features and a turbocharged engine, the 2022 Kia Soul is a marvel of versatility.
Seniors will love this car for its boxy shape that adds plenty of room for them to navigate in comfort and an appropriately spacious cargo area to keep their gear.
The car comes with a robust 147-hp turbocharged four-cylinder standard engine that Kia doubles with another 201-hp turbocharged engine in a different model of the same car.
The 2022 Kia Soul has an EPA rating of as high as 35 mpg for the highway and as low as 27 mpg in cities, which is not bad for a non-aerodynamic vehicle.
The SUV comes bundled with driver assistance technologies such as automated emergency braking, lane assistance, and adaptive cruise control with a spacious interior for cargo.
2022 Jeep Wagoneer
As the largest SUV on the list, the 2022 Jeep Wagoneer boasts 10,000 pounds of towing strength, a V-8 powered engine, and a posh interior.
The SUV has more off-road capabilities, thanks to its revamped technology features such as air suspension, standard rear-wheel drive, and five available displays, one devoted to the front seated passenger.
The car comes with a 392-hp 5.7-liter V-8 engine supported by a 48-volt hybrid system that presents a deactivation feature to help save fuel.
In terms of driver assistance features, the SUV has automated emergency brakes, lane assistance, and adaptive cruise control, making it the ideal SUV for seniors.
While shopping for a new car is an overwhelming task, there's no way the cars mentioned above won't meet your needs. Pick what best suits you and enjoy the advanced technological improvements in all the brands mentioned above.