What Are the Best Crossover SUVs of 2020?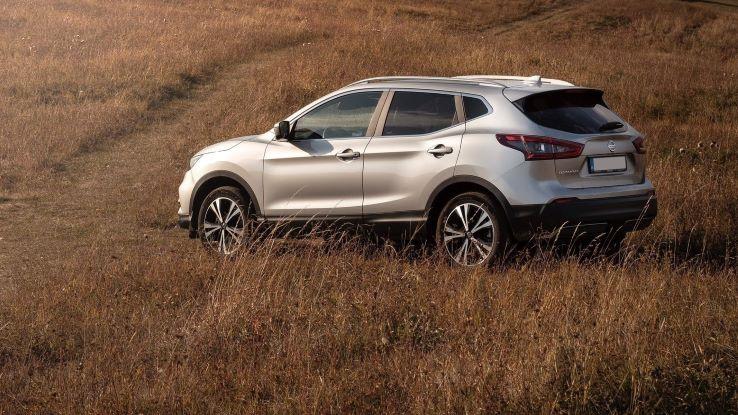 Looking for that Goldilocks-style best of both worlds when it comes to comfort and size in a vehicle? A crossover SUV might be the right option for you. While traditional SUVs are built based on truck wheelbases, crossover SUVs are based on cars, which gives them a smaller footprint overall and more maneuverability. This also lends them wide appeal, as does the fact that they sit higher than cars and often come equipped with all-wheel or four-wheel drive like trucks and traditional SUVs. At the same time, they offer a more car-like, comfortable ride and improved fuel efficiency.
If you're in the market for a crossover SUV, consider the most important features to you, such as the size, driver-assistance technologies and whether the vehicle in question is two-wheel, four-wheel or all-wheel drive. Then, check out some of the best crossover SUVs of 2020 to see what your best options are.
Best Compact Crossover SUV: 2020 Honda CR-V
U.S. News & World Report hailed the 2020 Honda CR-V as a leader in compact crossover SUVs. Not only does it provide a comfortable ride for five with a well-appointed and surprisingly spacious cabin and cargo area, but it also boasts an efficient powertrain that makes it a good option for long-distance and daily driving alike. Even better, it comes standard with Honda Sensing technology — the brand's suite of driver-assistance features — along with solid fuel economy and an exterior that's been redesigned for added style.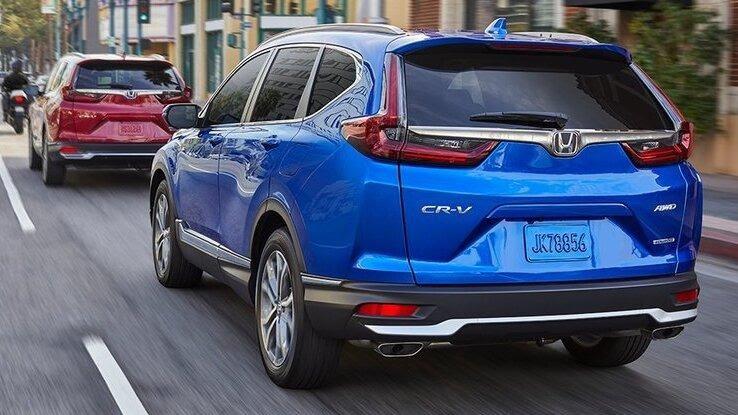 The 2020 CR-V is available with Honda's Real Time all-wheel drive as an option. This smart feature incorporates a computer that determines whether all four wheels need power, and if so, how much power each requires before activating. It can also judge the different power needs for taking off, cruising and uphill driving.
Best Compact SUV Interior: 2020 Mazda CX-5
A beautifully appointed interior isn't the only benefit of the Mazda CX-5, but it is one of the most notable. Car and Driver points out that its cabin is easily on par with those of more upmarket brands, with standard extras like a 7-inch touchscreen, floor-mounted accelerator pedals and seating designed for comfort. The CX-5 also comes loaded with safety-minded driver-assistance technologies standard on every vehicle, including automated emergency braking, pedestrian detection, lane-departure warnings and adaptive cruise control.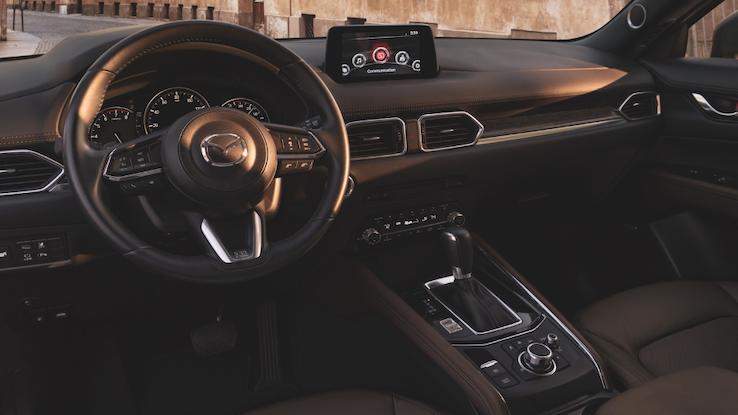 In terms of trim, the CX-5 comes in Sport, Touring, Grand Touring, Grand Touring Reserve and Signature levels, and performance options differ between each. The Grand Touring Reserve and Signature configurations, however, both offer Predictive i-Activ all-wheel drive as an option. This feature, according to Mazda, "helps predict when all-wheel drive might be needed by monitoring factors like outside temperature, throttle input, steering and braking patterns and even windshield wiper usage. It can then preemptively optimize power to the wheels, helping maintain traction."
Best Midsize Crossover SUV: 2020 Hyundai Santa Fe
In 2020, Hyundai added some excellent amenities to the Santa Fe, including standard rear-seat reminders and available blind view monitors. U.S. News & World Report ranks it first among midsize SUVs and third among all crossovers, noting that it offers a smooth, comfortable ride along with a quiet cabin and good gas mileage. It also has ample space for passengers and cargo alike and a robust infotainment system with a 7-inch display.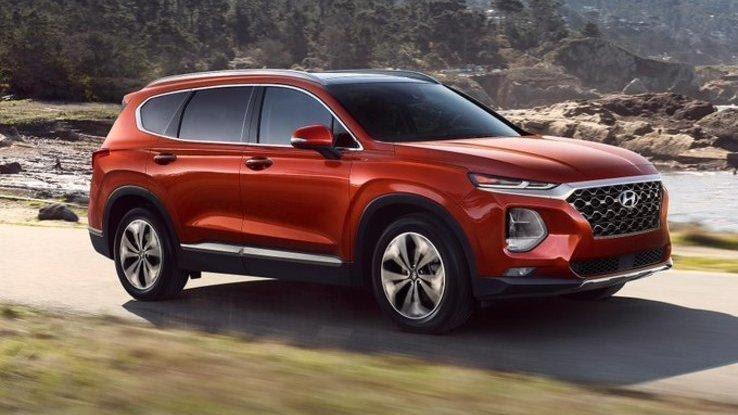 There are five different trim levels for the 2020 Santa Fe, each of which incorporates different features and technologies, such as the innovative Safe Exit Assist that alerts passengers to approaching vehicles as they're preparing to get out of the car. However, all-wheel drive is an available option for all of the trim and configuration levels.
Best Style: 2020 Toyota RAV4
Prior to a redesign unveiled in 2020, the RAV4 was slowly sliding into obscurity despite having maintained a reputation as a bestseller. Car and Driver points out that the 2020 RAV4's exterior would easily look at home with Toyota's more rugged models, like the 4Runner and Tacoma. It features an extended wheelbase, sharp creases and flared fenders that give this crossover a distinct (and slightly more aggressive than past models) look. The 2020 RAV4 also offers standard safety features like automated emergency braking, lane-keeping assistance and adaptive cruise control. The interior features a 7-inch touchscreen with the option to upgrade to an 8-inch with an integrated mobile hotspot. Plenty of interior storage and an ergonomic design round it out for a comfortable ride.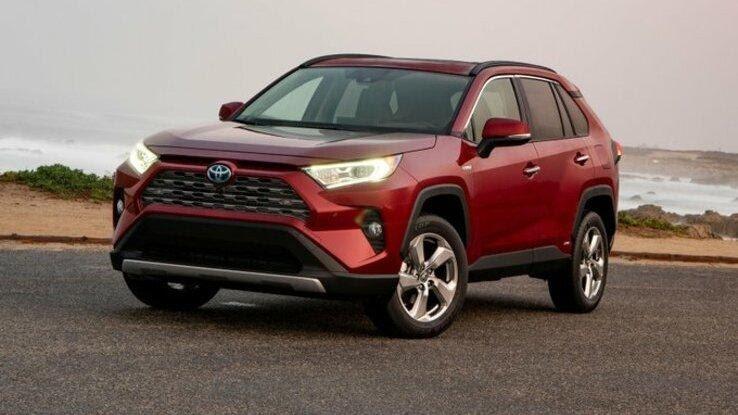 There are five different trims and configurations for the 2020 RAV4, including LE, XLE, XLE Premium, Adventure and Limited levels. The LE, XLE and XLE Premium come standard with basic all-wheel drive, and the Adventure and Limited configurations incorporate Dynamic Torque Vectoring All-Wheel Drive, which redirects additional power to the back wheels when needed. There's also a hybrid version of 2020's RAV4, and it features a unique Electronic On-Demand All-Wheel Drive system that's specifically designed to boost handling in hybrid vehicles.
Best Fuel Efficiency: 2020 Kia Niro PHEV
This plug-in hybrid delivers a comfortable ride, small footprint and car-like handling while offering an all-electric range of up to 26 miles on a fully charged battery pack. With both power sources combined, you get an estimated 46 miles per gallon. It also features a spacious interior with a 10-way power-adjustable driver's seat, 8-inch touch screen command center and more than 54 cubic feet of cargo space. You can enjoy up to 560 miles of driving using the two power sources together.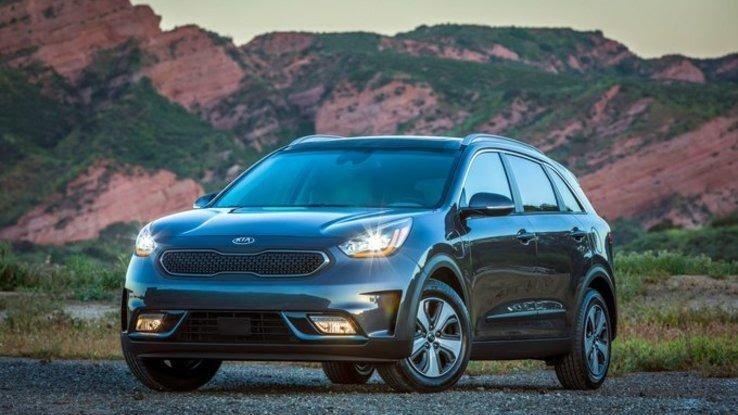 The Kia Niro is also equipped with some assistive technologies you'll benefit from. For example, all trim levels in this series of cars come with forward collision-avoidance assist, which detects potential hazards and pedestrians in the car's path. Blind spot collision-warning technology is another optional feature you can select,  and it sends out both visual and auditory alerts when hard-to-see items are present outside the normal field of view. The Niro only comes with front-wheel drive at all trim levels, which is better for maintenance costs but not as ideal if you're looking to take this vehicle out in snowy weather.
Best Luxury Crossover: 2020 Mercedes-Benz GLE
Mercedes-Benz completely redesigned the GLE for 2020, and it makes the top of U.S. News & World Report's rankings for luxury crossover SUVs. Not only is the interior quiet and roomy, but it also features heat, power adjustments and massage in the front seats, with plenty of leg room in the second row. Luxe materials and stellar craftsmanship make the high-quality interior stand out, which is typical for Mercedes-Benz vehicles. This crossover also features a new and expanded infotainment system with voice controls and a responsive 12.3-inch touchscreen.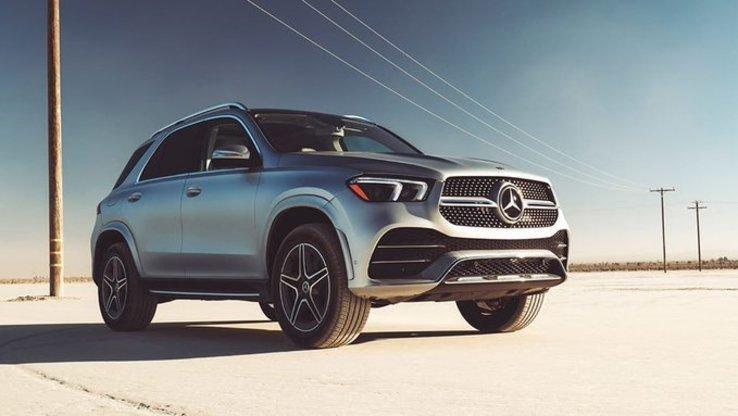 The GLE's 255-horsepower, eight-cylinder engine propels the SUV from zero to 60 miles per hour in under eight seconds. Needless to say, the options in the GLE series also boast better-than-average fuel efficiency. Most of the upper-level models in this series (namely the GLE 450 and GLE 580) also come equipped with all-wheel drive, but you also have the option to add this feature to the base model.