What Are the Best Luxury Sedans of 2022?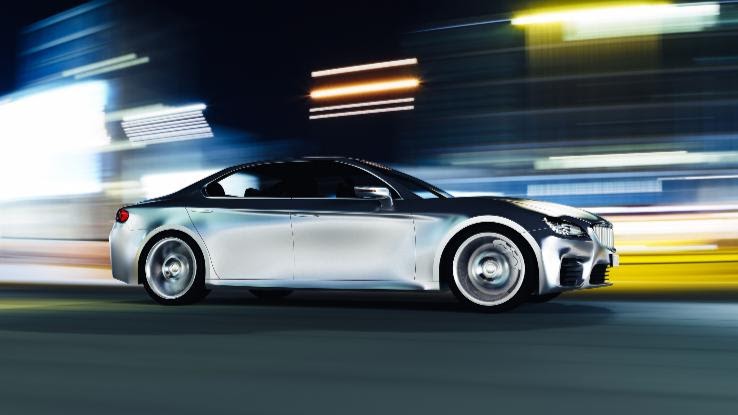 Looking to up your car game in 2022? If so, then we've got your back with a collection of some of the hottest new luxury sedans of 2022. Whether you're looking for an entry-luxury vehicle with plenty of cool specs or a car that looks like it's begging to be driven by a chauffeur, we'll point you in the direction of some of the best new luxury sedans on the market.
Best Luxury Sports Sedan: 2022 Genesis G70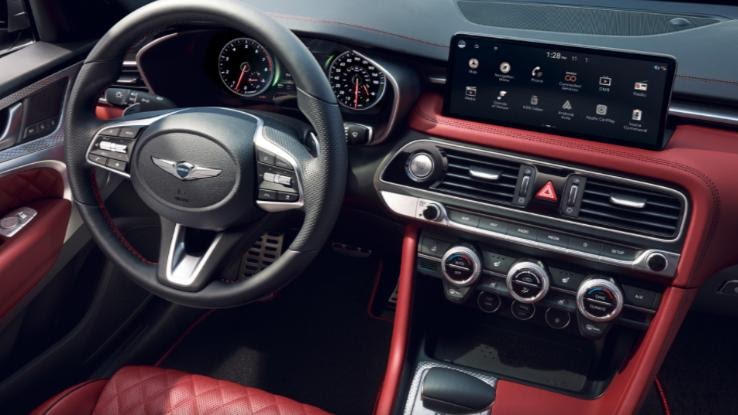 The Genesis G70 got a sleek new look for 2022, with a sporty exterior and posh interior that make it a prime condenser in the entry-luxury market. Available in four different powertrains, the lowest level 2.0T 14 RDT comes at a starting price of $37,525, making it several thousand dollars more affordable than competitors such as the 2022 BMW 3-Series and the 2022 Mercedes-Benz C-Class.
Choose from various turbocharged engines, each of which comes with an 8-speed automatic transmission with paddle shifters mounted right on the steering wheel. Available Nappa leather seats make for an effortlessly elegant interior, and the 10.25-inch HD touchscreen adds a touch of high-tech class. Safety features such as lane-keeping assist, collision avoidance, and safe exit warning earned the G70 a spot on IIHS's top safety picks.
The 2022 Genesis G70 is a great choice for anyone looking to enjoy the fun of a luxury vehicle without breaking the bank.
Best Midsize Luxury Sedan: 2022 BMW 5 Series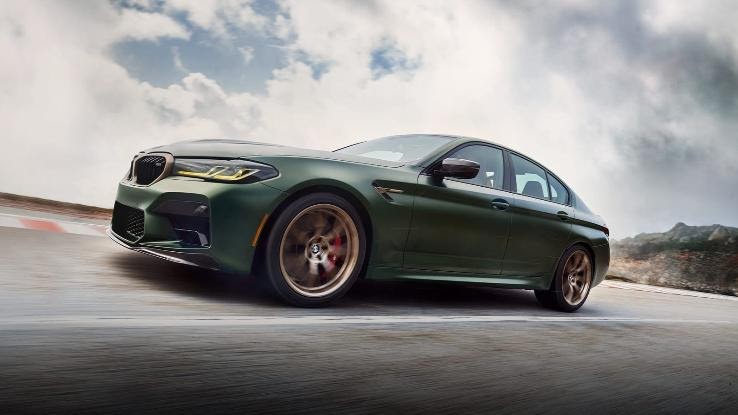 If you're looking for a sleek, midsized luxury sedan that blends a smooth drive with the latest tech features, then the BMW 5 Series is a great place to start. The 5 Series comes with a wide range of choices, starting at around $55k for the 2.0-liter TwinPower Turbo inline 4-cylinder core model 530i Sedan or the 530e Sedan, which comes with an integrated electric motor. On the other end of the spectrum, you'll find the M5 Sedan, which comes with a 4.4-liter BMW M TwinPower Turbo V-8, all-wheel-drive system with rear-wheel drive capability.
BMW went with a more understated, sporty exterior for the 5 Series, coupled with a roomy interior with adequate backseat headspace. Even the standard versions come with durable, upscale-looking simulated leather upholstery and the range of options only goes up from there. The dashboard houses a sleek 12.3-inch screen with a build-in information system that can be easily integrated with your Apple or Android smartphone.
Even if you're not quite sure what you're looking for just yet, a look through the various 5 Series options will probably help you figure it out.
Best Full-Sized Luxury Sedan: 2022 Mercedes Benz S-Class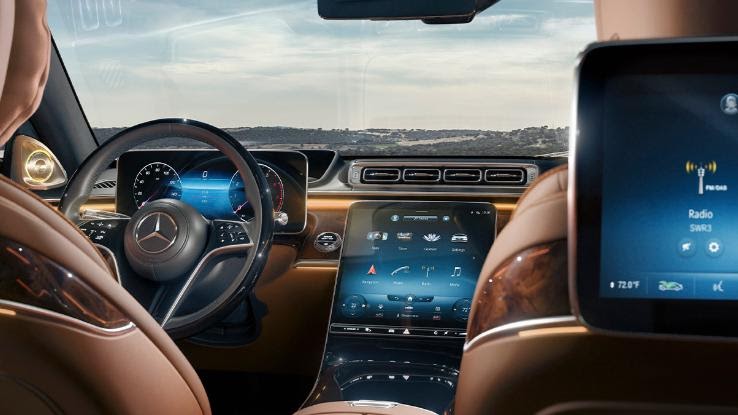 The Mercedes name has always been synonymous with class, and the 2022 S-Class oozes with it. The exterior somehow manages to be sporty and undeniably luxurious, while the inside is packed with cool high-tech features. One of the first things that grab your attention when you settle into the cockpit is the massive 12.8 inches OLED touch screen. It's capable of storing up to seven different profiles and comes with 800 personalization options.
You can even add up to four additional screens to provide in-car entertainment and navigation features for the driver and passenger seats alike. The new S-Class also has enhanced driver-assist tools, front-side airbags available in both the front and rear, surround sound speakers, and even customizable lighting options. A nine-speed automatic transmission and all-wheel drive come standard in all models, as do a turbo engine with an electric boost that makes for over 400 hp.
All models start at $100k+, but if you're in the market for a luxury vehicle, the 2022 Mercedes Benz S-Class is definitely worth checking out.
Best Performance EV Luxury Sedan: 2022 Tesla Model S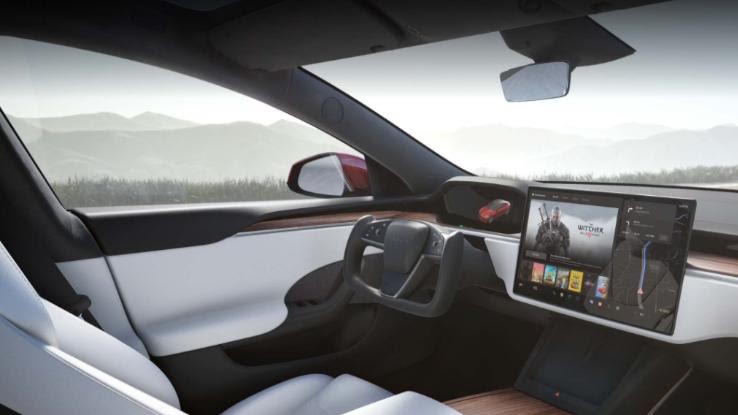 The 2022 Tesla Model S was arguably one of the most anticipated new EVs of 2022, and it doesn't disappoint. Its price tag is definitely in the luxury category, starting at around $88k or $120k+ for the Model S Plaid. But if you're looking for unique, futuristic features with plenty of speed and power, then you're in the right place.
The standard Model S comes with an unheard-of range of 375 miles, with a top speed of 155 mph and 0-60 capabilities of 3.1 seconds. The Model S Plaid takes things even further with a range of 396 miles, top speeds up to 200mph, and the ability to go from 0-60 in an insane 1.99 seconds. Inside, you'll find a steering wheel that looks like something straight out of Star Wars, a 17-inch cinematic display screen, integrated wireless charging, and a roomy backseat with in-car gaming capabilities.
While it's a unique experience that may not be for everyone, those who love the latest tech should not hesitate to take the Model S for a test drive.
The Ultimate Luxury Sedan: 2022 Bentley Flying Spur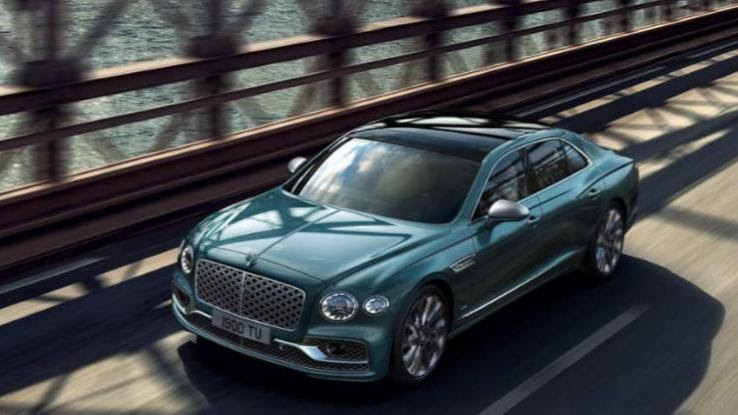 If you want to drive around like Bruce Wayne and are willing to drop a large amount of money to do it, then Bentley's Flying Spur may be the answer for you. Bently pulled the stops out for this one, with a range of options that start out on the low end at $198,100. On the higher end, you'll find the Flying Spur Mulliner, which can run you upwards of half a million. As far as engines go, you can choose from a smooth 6.0-liter W12 engine, a 4.0-liter V8 engine, or a 2.9-liter V6 hybrid featuring a powerful 100kW electric vehicle motor.
Bentley has taken their quest to virtually eliminate noise to new heights, as the Flying Spur utilizes 40 different components to optimize soundproofing and provide what may be the smoothest ride of all time. While the Flying Spur features plenty of smartphone-compatible features, its display isn't quite as flashy as those you'd find in a Tesla or Mercedes. Instead, the car goes for more of an old-world style elegance with available hand-stitched leather seating, a built-in air-ionizer, and the plethora of customization options you might expect from a car in its price range.
If you're interested in this high luxury vehicle and are not afraid of the price tag, then don't hesitate to contact your local Bentley dealer for a test drive today.