Is the 2020 Subaru Forester Available for Sale Yet?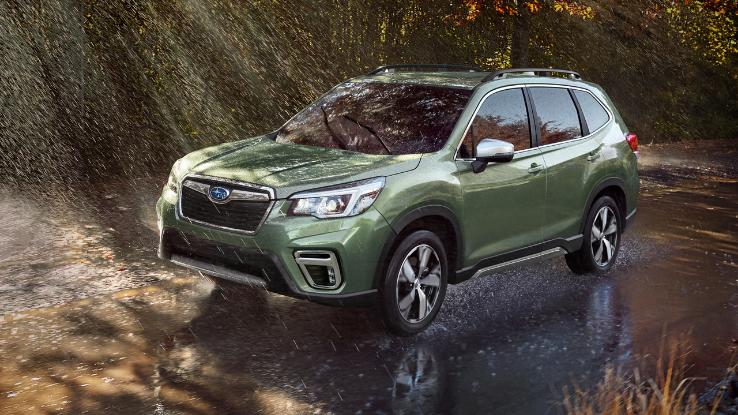 When it comes to SUVs, there's no shortage of new vehicles that offer comfortable interiors, impressive fuel efficiency and the latest technology. Even so, the 2020 Subaru Forester is worth considering even in such a competitive market. With symmetrical all-wheel-drive (AWD) standard on all trims, generous cargo space and a surprisingly plush and well-equipped interior, this vehicle offers comfort even when going off the beaten path.
While it's not without flaws, the Forester is a strong choice for large families and outdoor enthusiasts alike. There are a few places you can look to buy a Forester of your own.
Buying a Subaru Forester
Not only is the 2020 Subaru Forester available for sale, but the 2021 Forester is now out as well. You can purchase either Forester through Subaru's official website, at your local Subaru dealership or via an online car retailer, such as Autotrader and Kelley Blue Book. If you decide to purchase a Forester directly through Subaru, you can choose to have it built and priced specifically for you, or you can shop local inventory at dealerships near you to possibly save money. Both Subaru and local retailers may have ongoing promotions at the time of your car search, so be sure to search around before buying.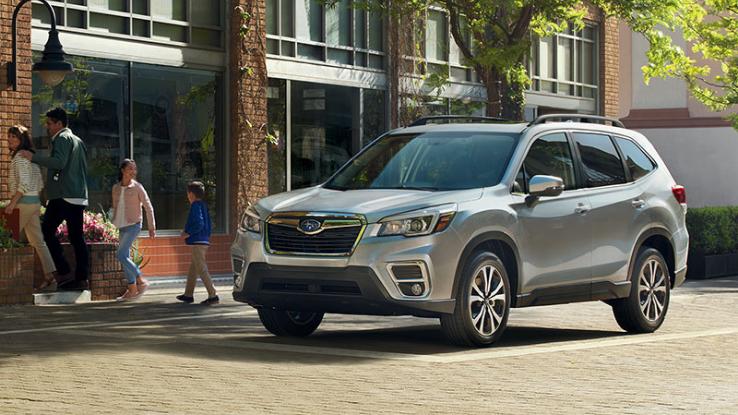 If you're torn between buying a 2020 and 2021 Forester, there are a few things you should know. First, you can likely buy a 2020 model for less. Not only is its recommended base price is $300 cheaper, but many dealerships are trying to unload their remaining 2020 Foresters to replace them with the latest model. You'll also have a much easier time finding pre-leased models that sell at a discount.
The downside, of course, is that you miss out on the 2021's new features, including standard responsive LED lights and automatic high beam assist (both of which were previously reserved for luxury trims) and a rear seatbelt reminder for backseat passengers. Whether or not these features are worth the extra money depends on your needs and priorities.
The Forester Advantage
While AWD may seem like something that only off-road enthusiasts need, it can also make driving in general more safe, especially if you live in an area that sees snow or heavy rain, and the Forester's symmetrical AWD is no exception. Its balanced design evenly distributes power to all four wheels for maximum traction and control, and even the base model comes with an X-MODE setting that specifically boosts traction and handling on slippery surfaces. Upgrading to the Sport, Limited or Touring trims also gets you a dual-function X-MODE with specific settings for mud, dirt and snow. While all of this comes at the cost of only middling performance on the highway, the extra safety and adaptability when you need them most could be exactly what some drivers need.
The Forester's enhanced off-road capabilities might make it seem geared more toward the outdoors, but its interior uses surprisingly upscale materials, and it's nicely equipped with creature comforts you may not have even known you needed. Built-in WiFi connectivity lets passengers stream content with the optional 4G LTE WiFi hotspot, while the standard power panoramic moonroof brightens the interior and provides quick and easy access to fresh air. Additionally, the Forester comes with a modern array of safety features, including a driver monitoring system that can detect when you're drowsy or distracted and perhaps better off not on the road.
How Is the Forester Different from Other Subaru's?
If you're interested in the Forester but unsure if it's right for you, it might be worth checking out a few other Subarus as well. One of the automaker's most popular models is the Subaru Outback. While two inches shorter than the Forester, this SUV is also eight inches longer, making it better for larger families. With a 2.4-liter turbocharged engine that produces 260 horsepower, it's also the more powerful of the two SUVs and can tow up to 2,700 pounds — 1,200 more than the Forester.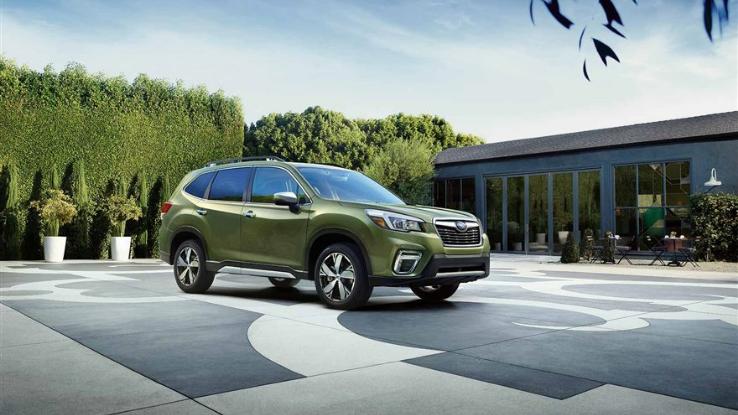 The largest SUV that Subaru currently has to offer is the Ascent. With seating for up to eight passengers, the Ascent is even better for taking kids, teenagers and their stuff wherever they need to go. As with the Forester, the Ascent is equipped with AWD and has a generous 8.7 inches of ground clearance. You'll also find WiFi connectivity, USB charging and 19 cup and bottle holders to keep everyone satisfied and entertained.