How Does the GMC Sierra 1500 Compare to Other Trucks?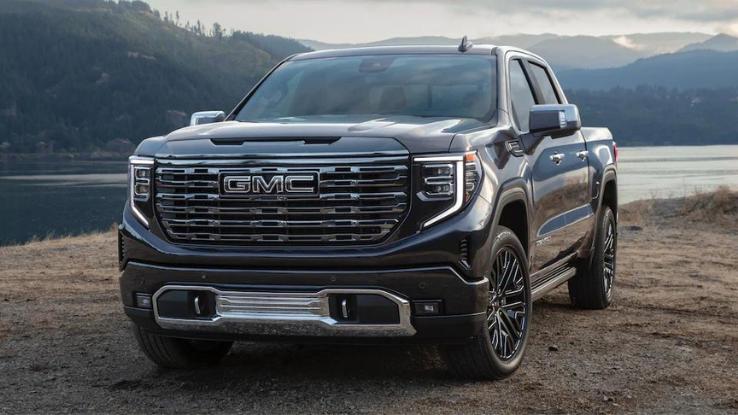 If you're in the market for a new full-size pickup truck, the 2022 GMC Sierra 1500 is likely an option you'll come across during your search. And it's certainly a truck model you should consider: Car and Driver graced this truck with an 8.5 rating out of 10. This is no small feat, considering that the 2022 Ford F-150 scored 9/10 while the Chevy Silverado 1500 earned an 8.5/10 rating.
Existing in various forms since 1960 — and officially as the Sierra since 1988 — this GMC heavy-hitter has long been lauded in the truck world for both its towing capabilities and its competitive pricing. This tradition of blending affordability and power has continued through today. If you're interested in a historied truck line that delivers, take a look at what the Sierra 1500 does and doesn't bring to the table in the way of features, performance and reliability before you head to the dealership.
2021 vs. 2022 GMC Sierra 1500: How Do They Compare?
GMC ascribed to the "less is more" school of thought when they designed the 2022 Sierra 1500. Interior features like single-zone air conditioning and HD radio access were removed from the newest model of this truck. Under the hood, GMC has done away with the 4.3L LV3 V6 and 5.3L L82 V8 engines as well as 6-speed automatic transmission.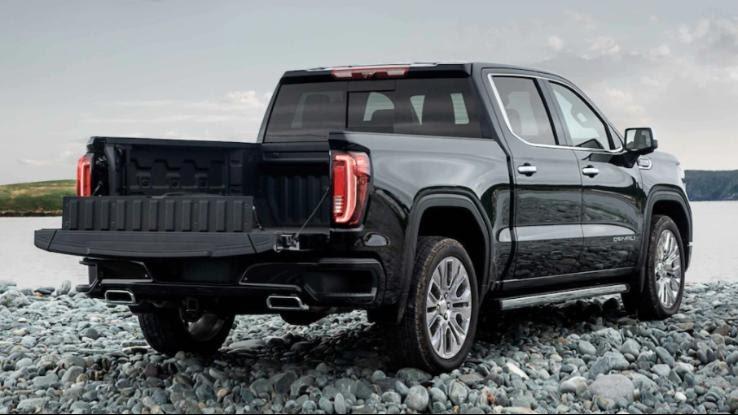 You'll also enjoy more towing capability if you select certain engines, like the diesel and turbo-four options. GMC has also expanded the availability of the Multi-Pro Six-Function Tailgate to more trim options for 2021, which may be worth looking into if you plan to use your truck for a lot of hauling.
The Sierra 1500's 2.7-liter turbo four-cylinder engine additionally enjoyed an impressive towing capacity upgrade, adding 2,300 pounds to 2020's limit for a new 2021 maximum of 9,200 pounds. Last but not least, the 2021 Sierra Denali model offers adaptive suspension, which makes for a smoother ride than some of the lower trim options.
If none of these upgrades seem all that important to you, however, then rest assured that you won't find too many other big differences between the 2020 and 2021 models. If you find yourself with the opportunity to save thousands of dollars by purchasing a 2020 Sierra, it's definitely a decision worth considering unless you really need that big jump in towing capacity.
The Sierra Offers Some Standout Features You'll Want to Consider
As far as what separates the GMC Sierra 1500 from the competition, the gap will soon get a little slimmer. While GMC has, to date, enjoyed being the sole automaker to offer its six-function tailgate, Chevy recently announced that its 2022 Silverado will come with a very similar feature. In the meantime, however, the GMC Sierra 1500 still has a few other tricks up its tailpipe.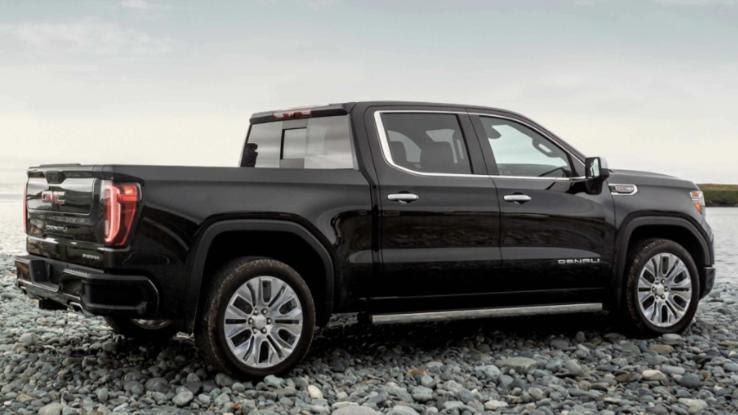 The newest model features walls that are both taller and thinner than those of earlier models, resulting in more cargo bed volume than competitors. You'll also enjoy a few hundred pounds more maximum payload — between 1,550 and 2,250 pounds, depending on the cab and bed models you choose — than the 2,300-pound load limit the F-150 can handle.
The cargo area itself comes with a durable roll-formed steel bed with 12 standard cargo tie-downs and an available 120V electrical outlet. If you opt for the Denali or AT4 trim models, you can even upgrade to the industry-first CarbonPro Carbon Fiber composite bed. This comes with additional tie-downs, added strength and scratch resistance, and a reduced overall vehicle mass of roughly 100 pounds.
Each of the Sierra 1500's latest models also offers engine options to suit your needs, whether you're looking to run diesel or need more horsepower. If hauling cargo is the main consideration for you, then the GMC Sierra 1500 should definitely be at the top of your list of trucks to check out.
It Has Plenty of Cool Technology Features, Too
When it comes to the latest tech, the GMC Sierra 1500 leads the pack with available features. Take, for instance, the industry-first 15-inch diagonal multicolor head-up display. Available on the SLT, AT4 and Denali models, it can project everything from your speed and navigation details to phone and safety alerts right onto your windshield, eliminating the need to take your eyes off the road.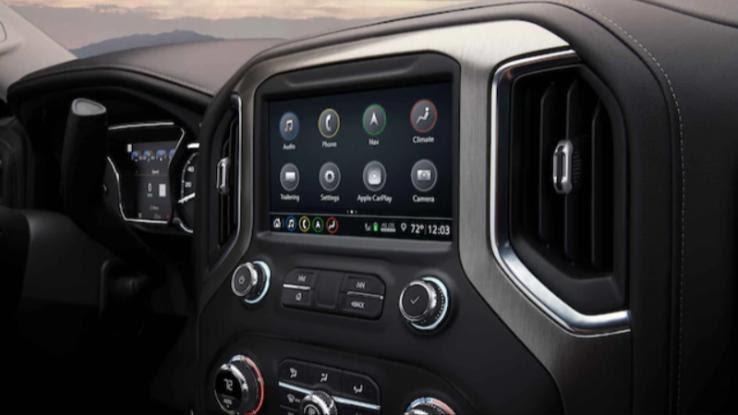 The Sierra 1500 also features a multicolor 7- or 8-inch infotainment system, complete with a touch screen and available voice-recognition abilities. Compatible with both Android and iPhone devices, it provides navigation, available 4G LTE Wi-Fi, downloadable in-vehicle apps and more.
The SLT, AT4 and Denali also boast an enhanced rearview mirror that operates off of a camera to provide you with a more thorough view of what's behind you. You can even enjoy up to 15 different camera views with available HD Surround Vision if you'd like to make blindspots a worry of the past.
Perhaps one of the coolest available features on most models is the MultiPro Tailgate Audio System by Kicker. This 100-watt audio system can turn your truck into a tailgater's paradise, complete with Bluetooth capabilities that you can enjoy even when your engine is off.
But It Falls a Bit Short in Interior Design
If there's one bone that critics had to pick with the GMC Sierra 1500, it was the truck's somewhat dated interior. Whereas competitors like the Ford F-150 and Dodge RAM 1500 have updated their cabins to reflect a more luxurious style, the Sierra seems to have focused more on its exterior and engine upgrades.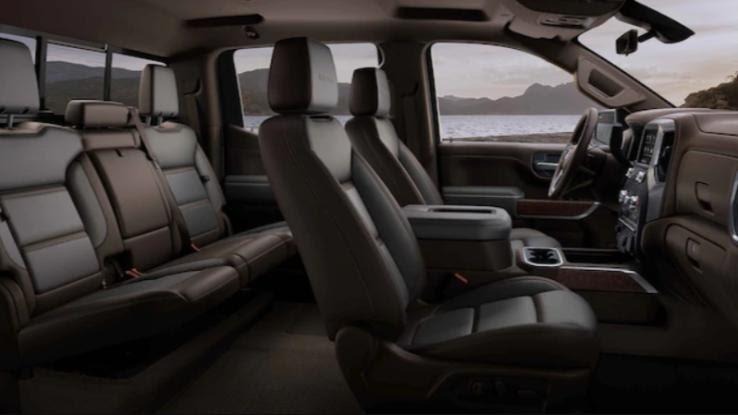 Don't get us wrong — the interior is still high quality, but it's just not necessarily as fancy as those of some competitors. On the other hand, it does come out ahead of others, like the Chevy Silverado, which doesn't offer a standard heated steering wheel or heated seats on some trim packages. The Sierra 1500 has both, along with dual-zone climate control.
The cab also features sound-absorbing technology for a quieter ride and class-leading front leg and head room. Some critics found the back seat of the extended cab a bit cramped, as in earlier models, so this may be something to keep in mind when you schedule a test drive. You can also opt for plenty of clever interior storage spaces, ranging from seatback and under-seat compartments to a lockable center storage console.
Here's the Bottom Line
Overall, the GMC Sierra 1500 is definitely a truck worth taking for a test-drive. While it may not be quite as flashy as the Ford F-150 or the Dodge RAM 1500, it does offer a number of practical cargo innovations that are hard to beat.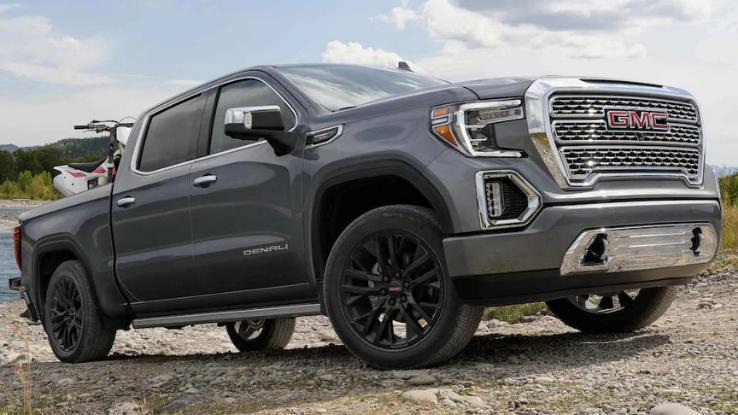 Additionally, it's available in a wide enough variety of trims, colors, cab sizes and package options that it's easy to find the right choice for your personal preferences and budget options — the base model starts out at under $30,000. If you're looking for a truck that's capable of consistent hauling and work use, then the GMC Sierra 1500 may be a particularly viable choice for you.