Are Limousine Services Safe to Ride Post-COVID?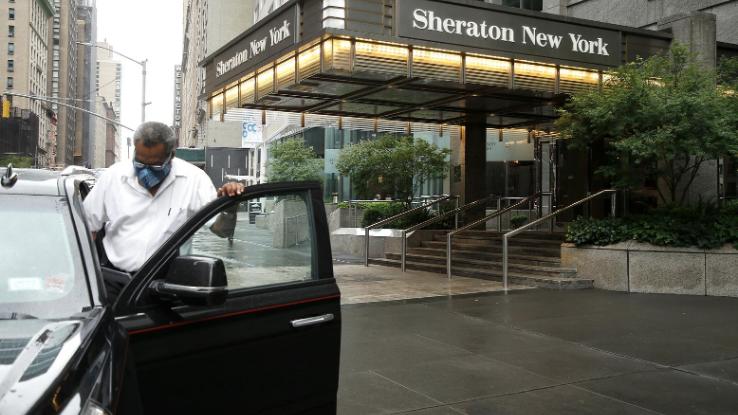 In early 2020, the COVID-19 pandemic began changing the way all businesses operated. Limousine, rideshare and car service companies, which faced hardship in the face of canceled proms and postponed weddings, were no exception. Two years later, one question remains: are these sorts of services safe?
The short answer is that it all depends on what precautions both you and the company you're renting from are taking to prevent the spread of the novel coronavirus. According to the Centers for Disease Control and Prevention (CDC), the virus spreads through droplets, meaning that when people are within six feet of each other, coughing or sneezing could proliferate the virus. Over the last two years, car services have implemented a few important changes to keep people safe and moving.
What Changes Have Limo Companies Made?
Limo and car service companies around the country have taken extra precautions to ensure driver and passenger safety. For example, in addition to monitoring employees' health, the Cleveland, Ohio-based Company Car and Limousine encouraged drivers to have hand sanitizer and wipes available for customers.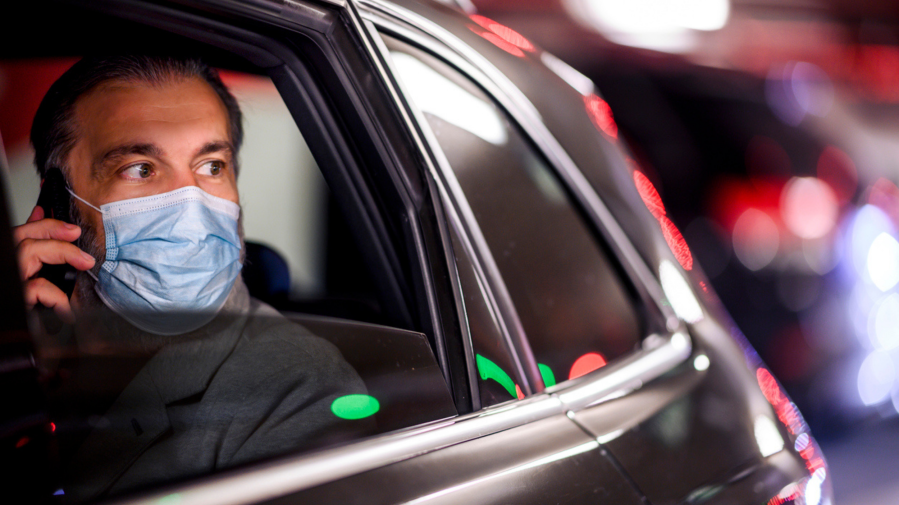 Meanwhile, King Limousine & Transportation Service in King of Prussia, Pennsylvania, removed all printed reading materials from its vehicles and the Alexandria, Virginia-based United Motorcoach Association supplied drivers with gloves. As expected, many companies stepped up their cleaning game and used stronger substances, like bleach, to sanitize their vehicles' interior surfaces thoroughly between each ride. We recommend calling your limo or car service company of choice in advance to learn more about the precautions they've taken.
How Can Drivers Protect Themselves?
No matter what a limousine service does to prevent the spread of the novel coronavirus, drivers can always go the extra mile to protect themselves and their passengers. If a driver feels sick or has been exposed to someone with the coronavirus, they should stay home until they've tested negative for the virus.
Drivers should also wear a mask or face covering during their shifts, encourage passengers to sit in the backseat instead of the front, and, when possible, keep the windows down to ventilate the vehicle in lieu of recirculating potential virus-carrying droplets via the air conditioning. For drivers who want to go the extra mile, partitions that separate the driver from passengers — a la a taxi — are a great way to minimize close contact and create a droplet-proof barrier.
How Can Passengers Protect Themselves?
As a passenger using a car or limousine service, you can also take extra care to mitigate the spread of the virus. Like the drivers, you can wear a mask or face covering, sit in the back seat instead of the front, skip out on the complimentary water or reading materials, avoid touching your face (and surfaces in the car) during the ride, sanitize your hands before and after the ride and, if possible, crack your window during the drive to improve circulation.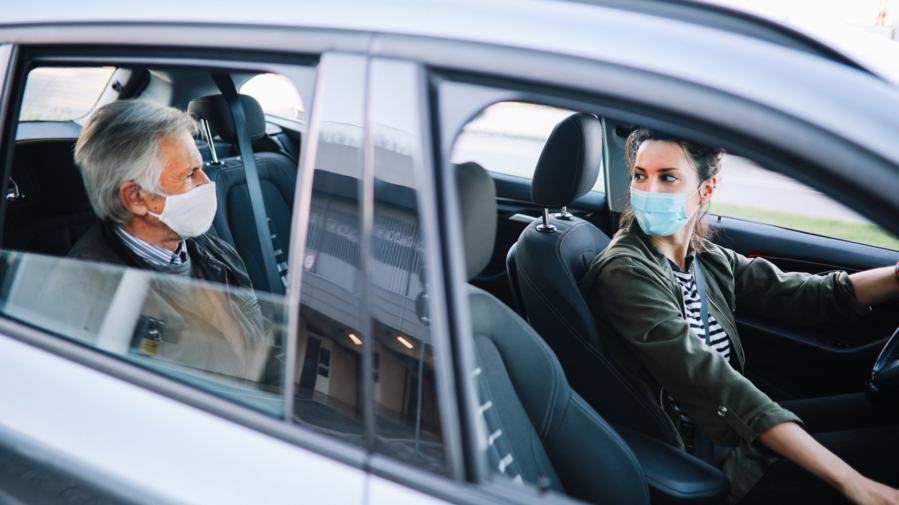 Additionally, the CDC recommends only riding with co-workers or folks in your household — a.k.a. the people you are regularly in close proximity to. And, remember: If you don't feel well, cancel your ride and stay home. There's no shame in hitting the brakes on an outing, especially if it will keep you and your potential driver safe and healthy in the long run.