What Makes a Nissan Rogue Different From Other Crossovers?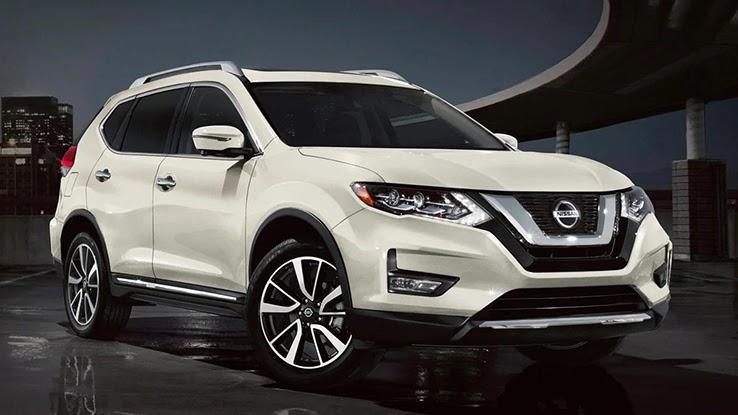 In the crowded small SUV market segment, the Nissan Rogue distinguishes itself as an affordable alternative to some of the pricier crossovers. While its engine isn't particularly powerful, the Rogue does offer a respectable fuel efficiency rating that's in line with many of its gasoline-powered competitors. And don't forget those cushy astronaut-inspired front seats if you're looking for a plush ride.
That said, the Rogue faces stiff competition from other crossovers. Whether or not its fuel efficiency, price and other features make it the best choice for you can be difficult to determine if you're unfamiliar with the market. Before you head out to dealership, consider the Rogue's pros and cons as well as what some similar vehicles can offer.
2020 Nissan Rogue
When the going gets tough, the Rogue's optional Intelligent All-Wheel-Drive automatically adapts to changing road and weather conditions to keep you safe. Instead of worrying about whether you've chosen the right settings to make it through a storm or rough terrain, you can keep your focus on the road and let the AWD system kick in. Meanwhile, in better weather, a maximum standard towing capacity of 1,102 pounds makes towing a small trailer or watercraft an option.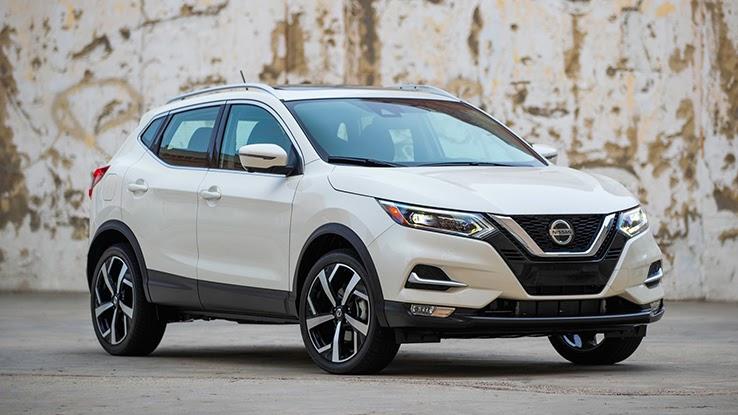 This sporty family hauler comfortably seats up to five and has a maximum cargo capacity of 70 cubic feet with the second row seats folded down. Whether you're running errands around town or heading out on a road trip, the SUV's exclusive Zero Gravity front seats, inspired by astronauts and designed by Nissan's engineers, will keep you comfy.
The Nissan Rogue's 170-horsepower engine isn't the most robust in its class, but it helps the SUV achieve around 26 city and 33 highway miles per gallon. Unfortunately, the 2020 model doesn't have a hybrid variant despite the increasing number of small hybrid or even electric SUVs offered by competitors.
2020 Toyota RAV4
Speaking of which, the 2020 Toyota RAV4 comes in both hybrid and gasoline variants, with an all-electric RAV4 Prime available in 2021. Nissan's lack of hybrid and electric vehicles is one of the company's weaknesses, but not Toyota's. The Nissan competitor continues to be a leading name in fuel-efficient vehicles, and its Prius model was one of the first hybrid cars on the road. The hybrid version of the RAV4 even boasts a 219 combined net total system horsepower — more than the gasoline version's 203-horsepower output.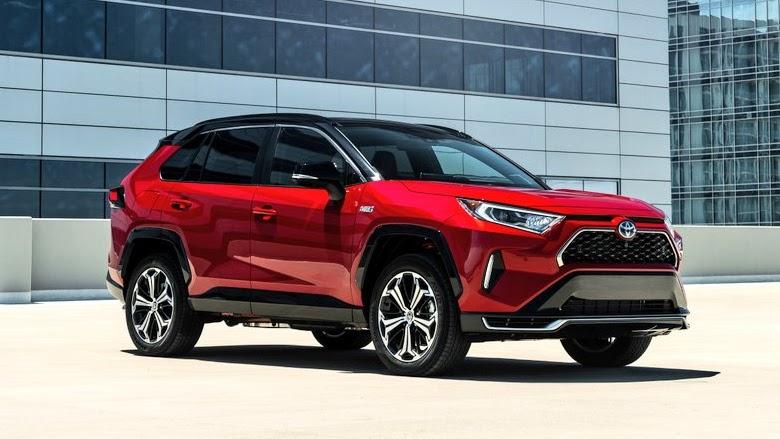 Unlike the Nissan Rogue, some RAV4 Primes are front-wheel drive only. On some gas models that do have all-wheel drive (AWD), you can choose between three additional driving modes for better traction in mud and sand, rock and dirt, and snow. Features such as an optional panoramic glass roof and ambient interior lighting elevate your driving experience to a new level, while Apple CarPlay, Android Auto and Alexa compatibility come standard.
2020 Mazda CX-5
An optional 2.5-turbo engine, which delivers 250 horsepower at 5,000 RPM, can make the 2020 CX-5 better choice over the Rogue for people who value performance above everything. As with the Rogue, an available all-wheel-drive system can predict when extra traction might be needed. It also monitors the outside temperature and adjusts steering and braking patterns accordingly to optimize power to the wheels for extra traction.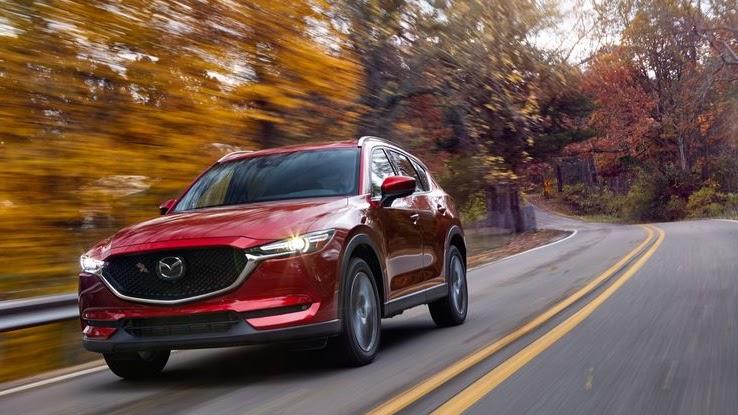 The CX-5 boasts one of the plushest interiors in its class, with awesome trims even coming with Nappa leather seats, ambient cabin lighting and genuine layered wood trim. There's also optional Apple CarPlay and Android Auto integration. No other vehicle in this segment has an Active Driving Display, which projects crucial information such as your current speed, safety system warnings, route guidance and vehicle status directly onto your windshield.
2020 Honda CR-V
Up until 2020, the CR-V was only available in gasoline form. That changed in 2020 with the newly available CR-V Hybrid. Its 212 total system horsepower gives it plenty of pep, but it falls a bit short compared to the 2020 RAV4's higher output. It also has an estimated 40 city and 35 highway mpg rating, while the 2020 RAV4 hybrid has an estimated 41 city and 38 highway mpg rating.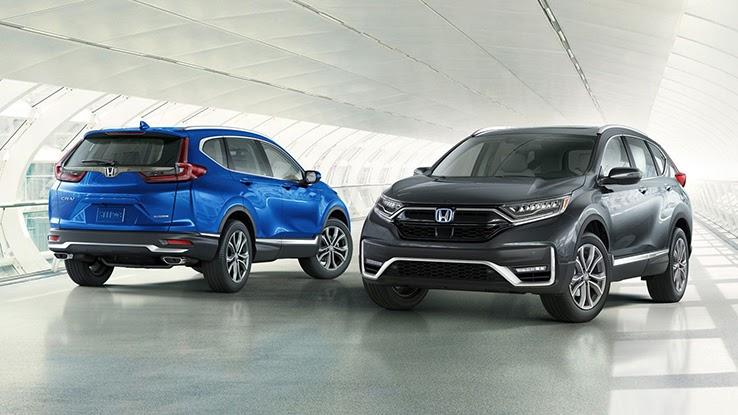 The gasoline-powered 2020 CR-V gets up to 28 city and 34 highway mpg, which is a bit more than the Nissan Rogue. However, the base LX CR-V has a more powerful 190-horsepower turbocharged engine. The optional Real Time AWD allows this compact SUV to respond accordingly when weather conditions turn foul.
2020 Hyundai Tucson
The 2020 Hyundai Tucson is only available in gasoline form. The base SE has a 161-horsepower four-cylinder engine and has a lower combined MPG rating than the Rogue, with 23 city and 28 highway estimated fuel economy. If you need more power, opt for the available 181-horsepower engine.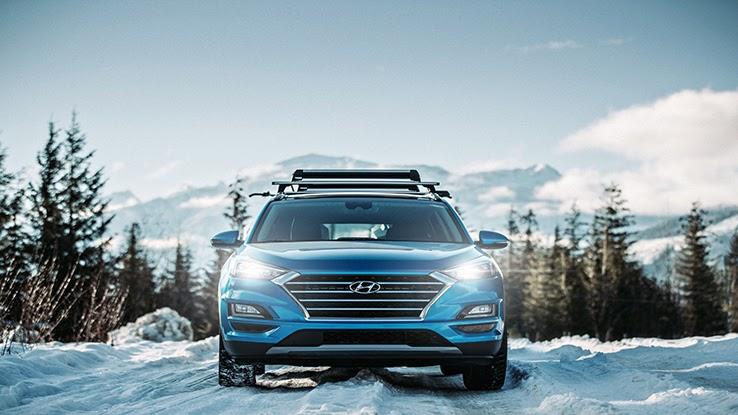 Standard features include a seven-inch color touchscreen display along with Android Auto and Apple CarPlay. As with the 2020 Toyota RAV4, instead of getting all-wheel-drive on-demand, you'll have a choice between front-wheel-drive and all-wheel-drive models. An optional panoramic sunroof, a feature shared with the 2020 RAV4, makes road trips that much more fun.