What Do Critics Think of the 2021 Toyota Highlander?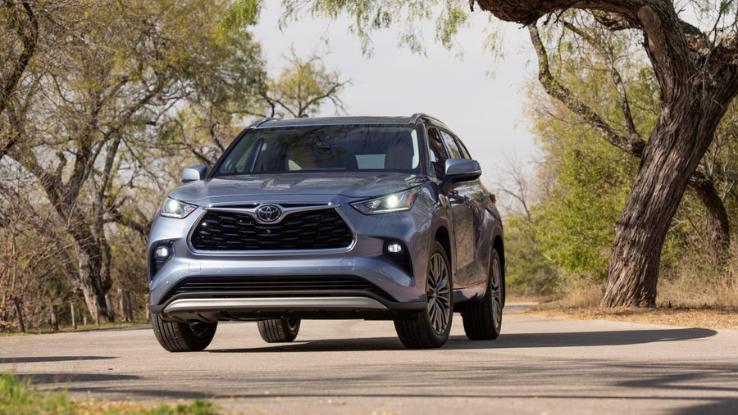 The Toyota Highlander was first introduced to the world at the 2000 New York International Auto Show, and, by 2001, it arrived for sale in the United States, becoming one of the first midsize sport utility vehicles (SUV) or crossovers to define an entirely new automotive segment. A hybrid version of the Highlander was introduced to the United States market in 2005.
Over 2.6 million of the first four generations of Toyota Highlanders — manufactured in 2000, 2007, 2013 and 2019 — were sold in the United States, and an additional 168,000 Highlander Hybrid models were sold between 2005 and 2019. Needless to say, it's a popular vehicle with lots of room to grow. So, how does the 2021 Highlander stack up?
Introducing a New Highlander and Highlander Hybrid for 2021
Toyota has launched new Highlander and Highlander Hybrid models for 2021. In total, there are 10 new models of the seven- to eight-seat Highlander. Of course, the variety means there's probably a Highlander that fits your needs, but the trick is figuring out which one.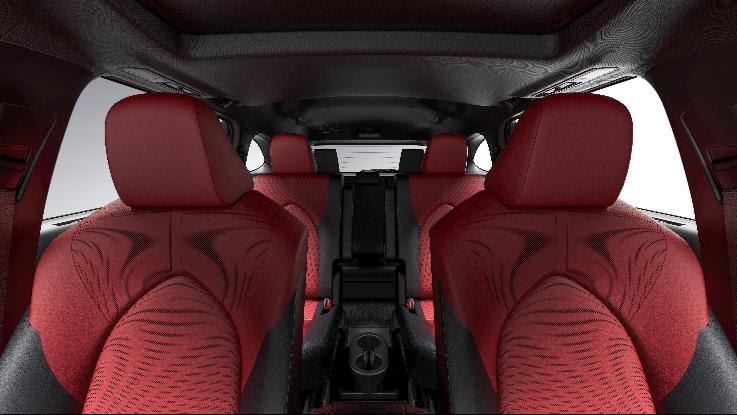 2021 models include:
Base L-model, starting at $34,810
LE model, starting at $37,010
Hybrid LE, starting at $38,410
Hybrid XLE, starting at $41,210
Hybrid Limited model, starting at $45,165
Platinum gas model, starting at $46,965
Hybrid Platinum model, starting at $48,365
So, how do the 2021 Highlanders stand up in comparison to other models and options on the SUV market? And should you consider switching from a Toyota 4Runner or RAV4 — or even from a Chevrolet Traverse, Volkswagen Atlas or Dodge Durango — to one of these new Highlanders? Let's take a look at the critical consensus.
Introducing a New Trim Level: The New Highlander XSE
With its 2021 model, Toyota has sought to tweak and improve a Highlander that was just redesigned for its fourth generation in 2020. Of note, as Motor Trend points out, is the introduction of a new trim level — XSE (Extreme Sport Edition). The edgy XSE trim level, which is available with other Toyota models, sits between the comfort-focused Highlander LE and XLE models (and the premium Limited and Platinum trim levels).
According to Motor Trend, the XSE model is designed for family drivers who long for — but will resist any urge to purchase — a sports sedan. What does that mean, exactly? It means the exterior appeals to younger — and younger-at-heart — drivers. And, inside, it means luxe interior leather and infotainment options. While it's not the flashy sports car of your dreams, the XSE fits well alongside the performance versions of Ford and Jeep SUVs. The model's distinctive features include 20-inch wheels; black accents on the exterior; a sportier suspension tuning; a much lower air intake; sharply angled headlights; and a chrome dual-tip exhaust.
Are the tweaks primarily aesthetic? There's a good argument for that line of thinking. After all, the new Highlander XSE has the same 3.5-litre V-6 engine that produces 295 hp and 263 lb-ft of torque produced by the base Highlander models. And the new XSE also has the same eight-speed automatic transmission. In fact, the system changes relate primarily to the suspension — stiffer, and with a new rear anti-roll bar — and steering, which Toyota hopes is a "sportier" feeling.
Car and Driver claimed driving the 2020 Highlander was a "snooze-worthy experience." It calls the XSE an unusual step for the family-oriented Highlander, but an attempt to "wake up the Highlander." Does it work? It sure looks the edgier and more aggressive part — all without sacrificing everything millions of families have loved about the Highlander for years.
What Do We Make of the New 2021 Highlander?
The 2021 Toyota Highlander XLE has been described by Car and Driver as "the pick of the litter." Why? It includes features we all love and long for, such as heated front seats; a wireless charging pad for our smartphones; and a powered sunroof. Other perks? Upgrading to the Premium Audio with Dynamic Navigation Package means drivers will enjoy an upgraded stereo and in-dash navigation. And, for $1,600 more, the all-wheel-drive version can be yours. If you're really looking to pack on the features, an additional $1,400 means you can drive away in a Hybrid Highlander XSE — at over $11,000 less than Ford's hybrid Explorer.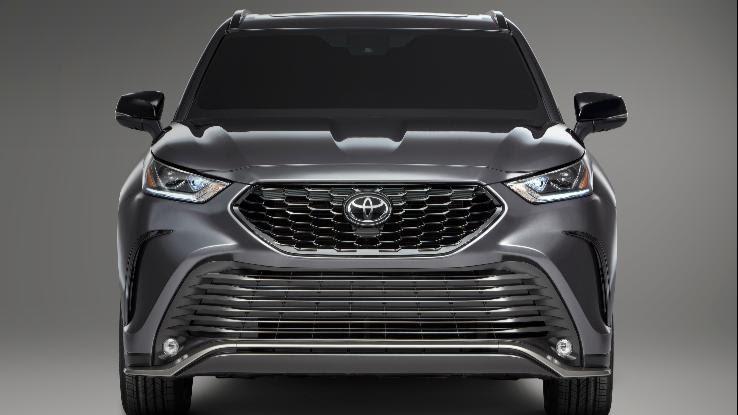 We'll come back to the Hybrid momentarily, but let's take a closer look at the XSE model of the new Highlander. After all, out of all the new models, the XSE seems to hit the sweet spot. The V-6 has no difficulty with on-ramp accelerations and gets from stop-to-60 in 6.7 seconds — pretty quick for a vehicle of this size and weight. Additionally, the XSE's handling is stable and its ride feels well-suited to chauffeuring your family around, sans any thrills. With this in mind, there are more exciting rides in this segment, like the Mazda CX-9, for example.
Kelley Blue Book describes the Indiana-built 2021 Toyota Highlander as a "great crossover" and "among the most recommendable 3-row midsize SUVs." Compared to prior versions of the Highlander, the 2021 version of the fourth-generation Highlander has more interior room, extra tech and new safety features. However, the gas engine's V6 powertrain is the same, unless you're looking into the Highlander Hybrid option, which features a new and more efficient 4-cylinder engine.
What's the Bottom Line?
The best features of the new 2021 Highlander are its comfortable and quiet ride; the commanding driving position and effective sightlines; and its admirable fuel economy and power tradeoffs. Along with those highlights, the Highlander scores points for Toyota's long history of dependability and service. For families in search of a hybrid option, the XLE will save you over $11,000 when compared to the esteemed Ford Expedition, which is a deal that's hard to pass up.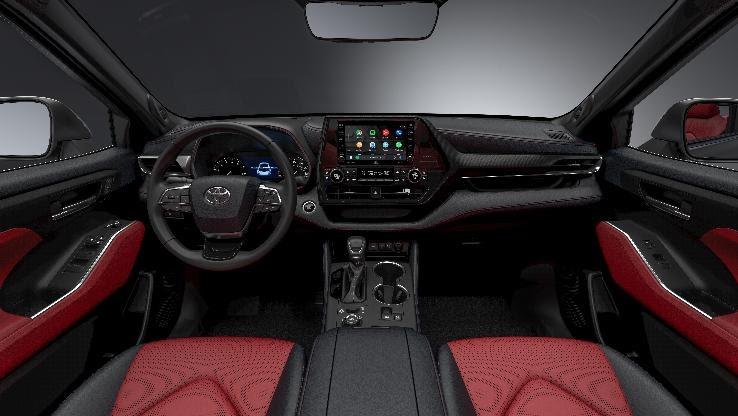 The downsides of the 2021 Toyota Highlander have a lot in common with its upsides. In fact, it can be boiled down to one word: stability. While stability is usually a good thing, it can come at the cost of thrills and excitement, especially for those looking for a ride experience typical of Jeeps or other SUVs. With this in mind, if you're looking for those thrills, the Highlander isn't the SUV for you, but, if having a capable, smooth ride for your family is of utmost importance, take one of these for a spin. Need to compromise between those two extremes? Test drive the XSE model, which is as thrilling in appearance as the new 2021 Highlander gets without sacrificing that dependability.