What Is the Most Reliable Ford F-150 Engine?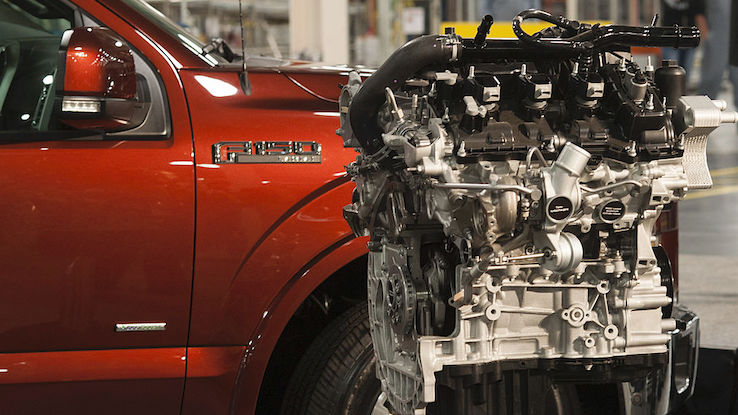 With decades of auto-making history under its proverbial belt, Ford Motor Company branched out with its offerings to create the F-series pickup trucks in the late 1940s. Since then, these dependable vehicles have risen to the top of lists of the most popular autos in the United States — and have remained there for years, too. The F-150 is the flagship of that series, and it has been the best-selling truck in the United States for over four decades. It carries a reputation for durability and strength, and in recent years, some F-150 models have begun to rival luxury cars in terms of comfort and extravagant appointments.
The F-150 isn't just one model of truck — rather, it's a line of trucks within the larger F-series family. Over the years, the F-150 line has relied on several different engines that have varying degrees of reliability. Here's a look at some of the F-150's most reliable engines of the present and recent past.
The 3.5-Liter EcoBoost V6 Is the Most Reliable Overall
Among the newer crop of engines that are available in the F-150 line, the most reliable one may come as a surprise. The 3.5-liter EcoBoost V6 is the standard engine for many of the models in the series, and it represents a sweet spot between power and efficiency. This engine gives you an impressive 375 horsepower and 470 foot-pounds of torque, which can handle the needs of many pickup owners.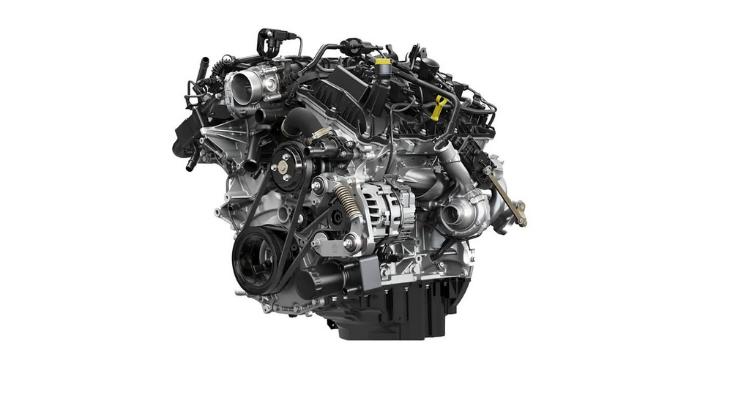 Additionally, the 3.5-liter EcoBoost V6 can help you save on gas, giving you around 17 miles per gallon in the city and 23 miles per gallon on the highway, depending on the model year of your truck. That level of fuel efficiency isn't as common in a truck, but what's even more extraordinary is that this engine doesn't appear to have many larger issues overall, just smaller potential problems. If you're looking for a reliable engine in the F-150, chances are you won't have to upgrade beyond this factory standard.
A Sports Car Engine in a Pickup
Sometimes you need a little more power than what a standard factory engine offers, which is why Ford has experimented with its hefty 5.0-liter Coyote V8 in some F-150 models. The Coyote is a regular feature of Ford's iconic Mustang GT, so you can imagine the power that this engine pushes out. In an F-150, you can expect a whopping 395 horsepower and 400 foot-pounds of torque with the 2018 and up 5.0-liter Coyote V8 engines.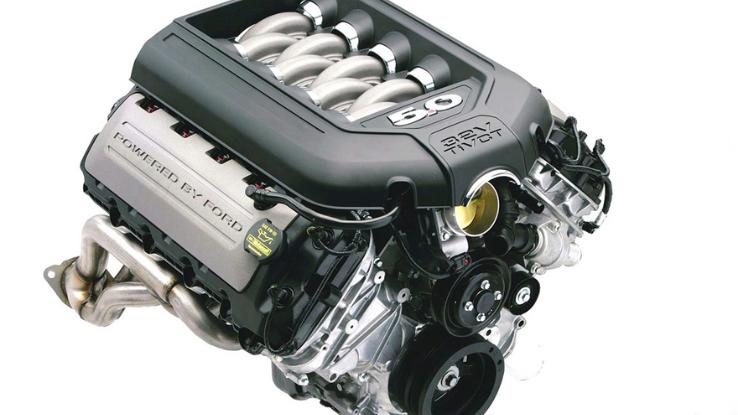 Needless to say, you'll have to trade a little fuel efficiency for the higher power here. With the Coyote in your F-150 4×4, you're looking at 16 miles per gallon in the city and 22 miles per gallon on the highway. Owners have mentioned occasional stalling and roughness, but those complaints appear to be few and far between. If it's power you're looking for, the 5.0-Liter Coyote V8 is almost unbeatable.
What's the Most Reliable Engine of the Past?
For nearly a decade and a half, Ford relied on the mighty 4.6L V8 in many of its F-150 models, and to this day, automotive experts consider it a giant among engines for reliability. The 4.6L V8 served as a powerful workhorse in trucks from 1996 to 2010, when Ford discontinued it.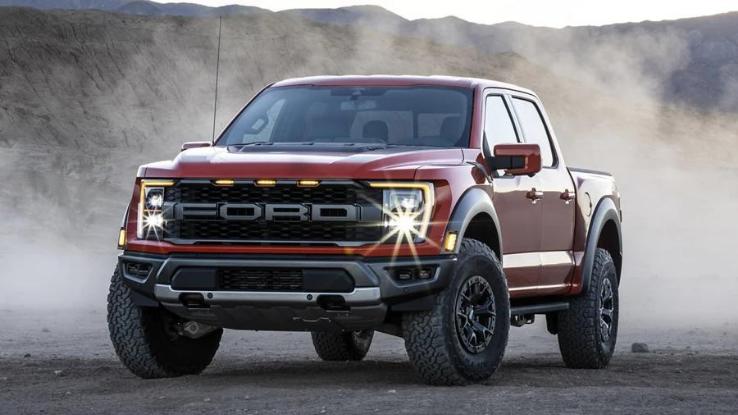 This engine had high marks for power and fuel efficiency, but what's truly worth noting is that it had few owner complaints aside from some spark plug issues in the middle of the 2000s. If you're in the market for a used F-150 that's reliable and you're willing to go a little older, look for a truck with the 4.6L V8 inside.
Not Every F-150 Engine Is a Winner
Not every engine in the F-150 is as reliable as the best ones, and there are a few that you should skip altogether if you're looking at used models. As stellar as the 3.5-liter EcoBoost V6 is today, it stumbled out of the gate when Ford first introduced it. Its first model year of 2011 saw a disheartening number of complaints, and Ford took a couple of years to get those kinks worked out.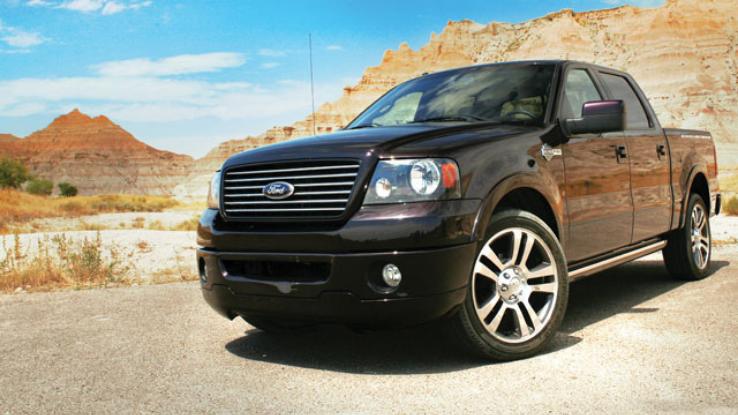 Among even older F-150 models, you'll do well to avoid a few engines. Between 2004 and 2010, Ford's flagship engine for the F-150 was the Triton 5.4-liter V8. The first couple of years of this engine were quiet, though not stellar, but in 2007 and 2008 the engine experienced loads of complaints, some of which resulted in owners completely replacing the engines. The next two years were better but not great, so you would do well to avoid the Triton 5.4-liter V8 in older F-150s.
What About Electric?
Electric vehicles are all the rage as owners continue looking towards eco-friendly methods for reducing their carbon footprints, and with advances in this technology, it stands to reason that we should expect electric engines in pickup trucks before too long. Does Ford have plans to create an electric version of its iconic F-150? Ford has been teasing both hybrid and all-electric F-series pickups for a while now, and executives have announced that production on an electric F-150 is slated to begin in mid-2022.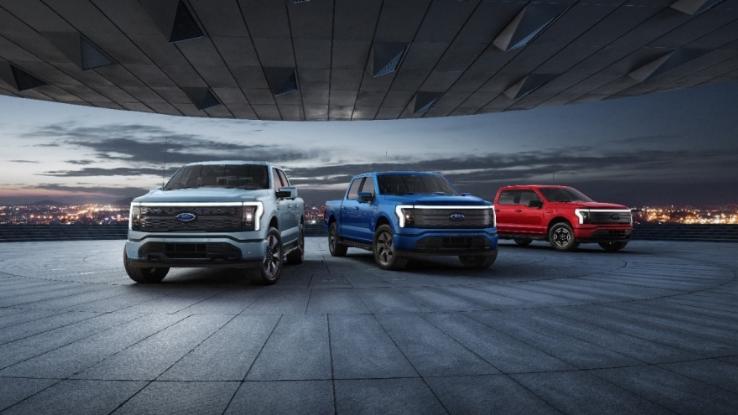 Ford has invested half a billion dollars in Rivian, an upstart company that's working on developing all-electric trucks and SUVs. Chances are Ford may use Rivian's platform for an electric version of the F-150. An all-electric model of the best-selling truck could be a gamechanger, especially if it boasts power that rivals its efficiency, and it's set to do that. Leaders at Ford have also revealed that the electric F-150 is set to have the most torque and horsepower of any F-150 model in history.