What Are Some Design Ideas for Small Bathrooms?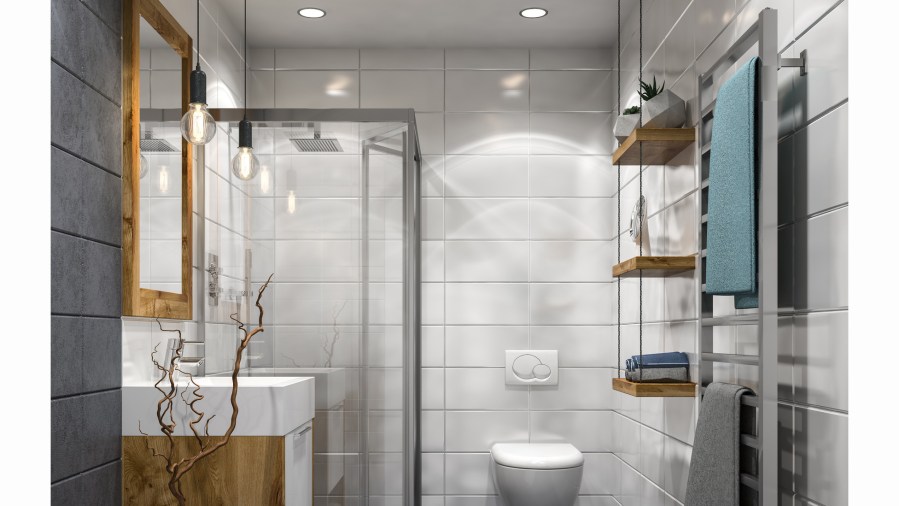 Redecorating the rooms in your home can bring some chaos, but it also brings a lot of excitement as you watch an entirely new look come to life in rooms that had become mundane and dated. The long-term enjoyment and satisfaction you get from a newly redesigned bathroom, for example, is more than worth the short amount of time you spend completing the work.
When you're decorating a particularly small bathroom — or any small room — you have to make the most of every bit of available space. From creating practical spaces to letting your design imagination shine through, you could take your new bathroom in many different directions. Let's take a look at some great design ideas for small bathrooms.
Go Bold with Wallpaper
Wallpaper may seem like a dated idea, but many of today's modern prints and designs look nothing like those blocky, geometric designs from days gone by. Bold prints and striking patterns that might look overwhelming in a larger space can really shine in a small bathroom. Choose an accent wall and decorate it with bright colors or a punchy pattern or go dramatic and wallpaper the entire bathroom in a textured print.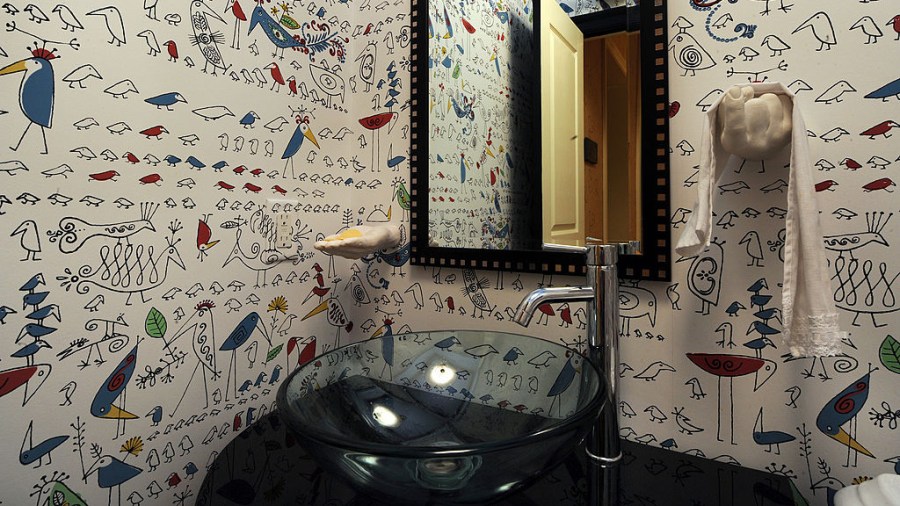 Keep Counter Lines Clean
If you have an ample budget, changing your bathroom counter can really change the entire feel of the bathroom. Choose a design that adds crisp, clean lines to the space. Decorative finishes and scalloped edges may seem fancy and tempting, but they can distract from the rest of the room and diminish your counter space. Additionally, patterned designs on the walls call for "non-busy" counters and accessories to avoid a cluttered feel.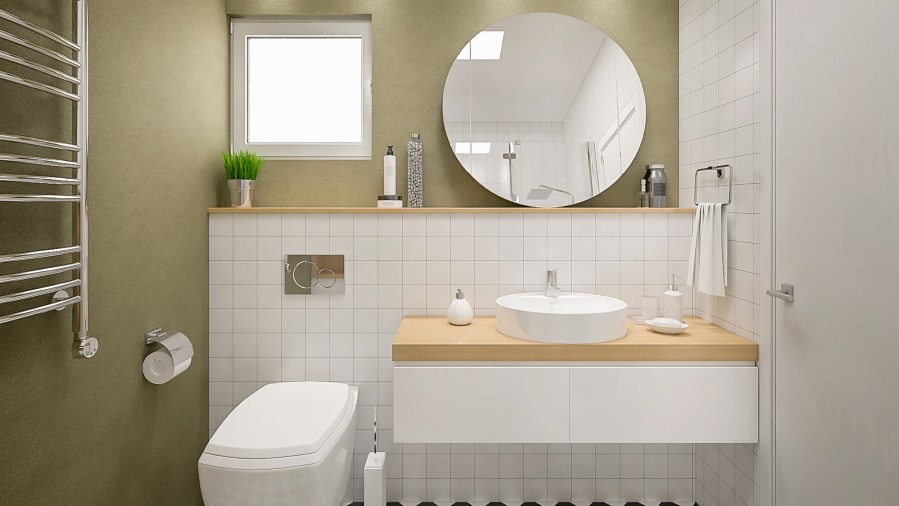 Add a Design Element to the Ceiling
If decorating the walls isn't your style or you don't have a lot of open wall space, consider adding an eye-catching design element to the ceiling instead. Drawing visitors' eyes up to the ceiling helps create the illusion that your overall bathroom space is much larger than it actually is, according to Elle Decor.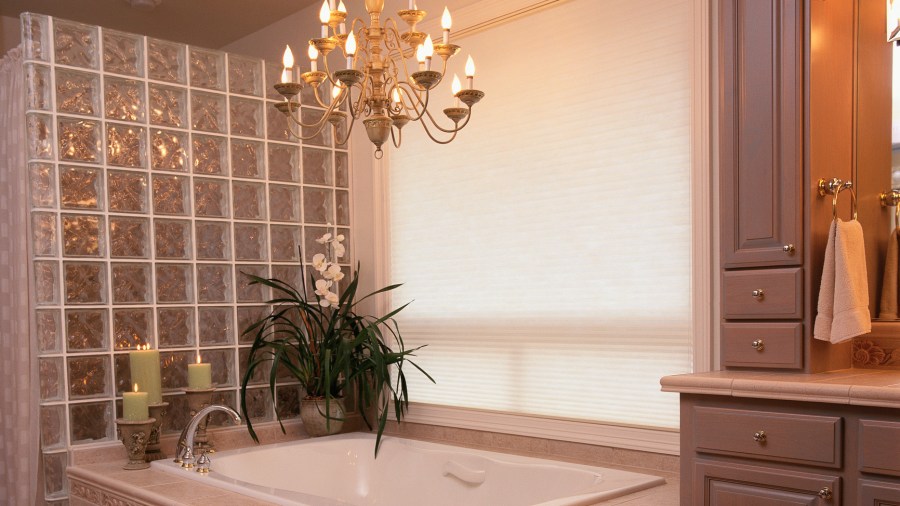 Consider a Floating Sink
Okay, so maybe floating sinks don't really float, but these types of pedestal sinks with no surrounding counters almost give the impression they are really suspended in midair. This sink style allows you to eliminate bulky counters and cabinets by skipping the traditional bathroom vanity. If counter space isn't important to you, look for a modern floating sink with minimal plumbing to keep your walls and floor tidy.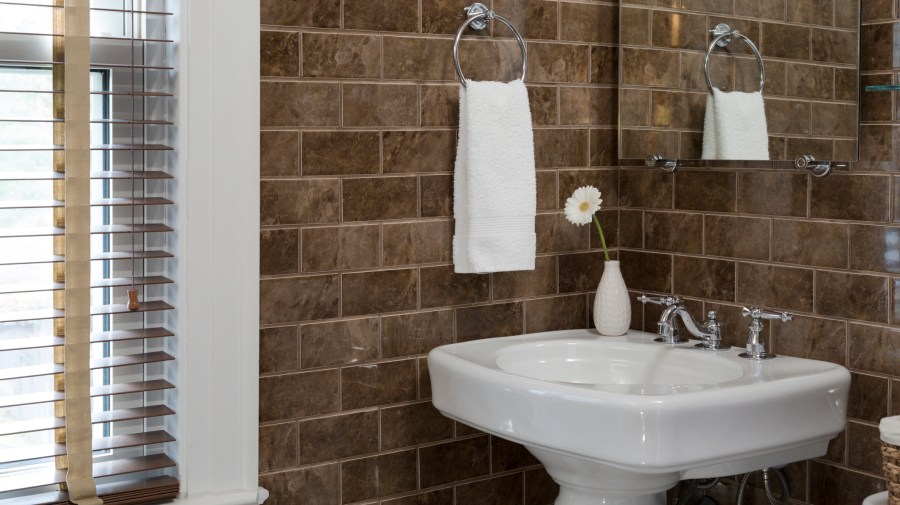 Think Outside the Shower Stall
Traditional shower stalls and bathtubs take up a lot of valuable space in a tiny bathroom. If you've got the budget for a full replacement, consider turning your standard bathroom into a European-style bathroom with an open shower and drain on one end of the room, partially separated by a transparent sheet of laminated glass.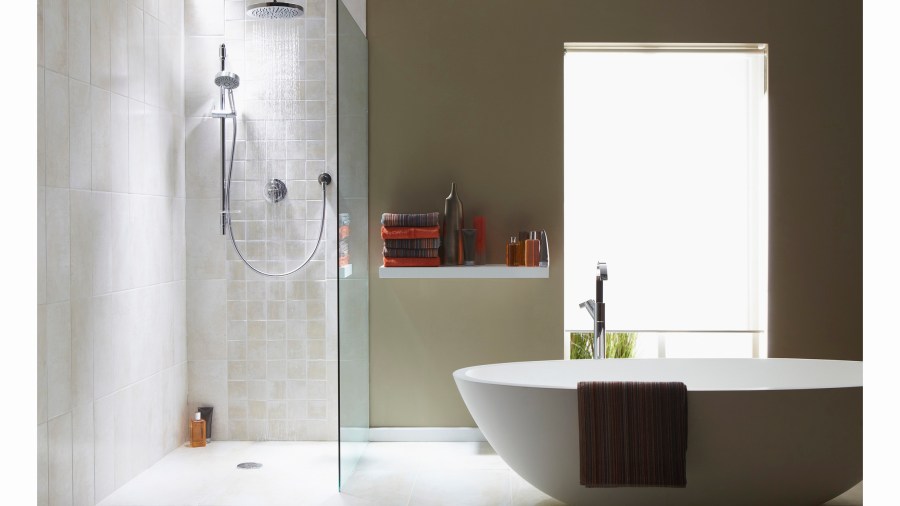 Try Hanging a Towel Bar
If you plan on keeping the counter and you need more counter space, hang a towel bar (or two) to free up space. These bars can hold standard hand towels or even full-size body towels in most cases. This use of vertical storage space saves some of your limited square footage for other uses. As a bonus, you can find plenty of towel bars with decorative designs to spruce up your walls as well.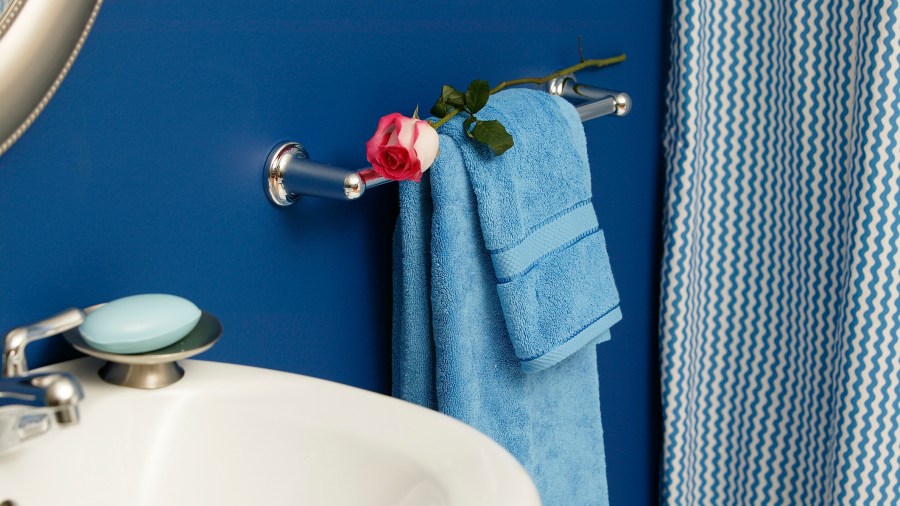 Bring Some Natural Light In
One of the biggest problems in a small space is the lack of light, and dark rooms with poor lighting look not only dismal but also seem much smaller than they actually are. If your bathroom has a window, install decorative blinds or a window shade in a color and material that lets some natural light in, even when the blinds are closed or the shade is pulled down.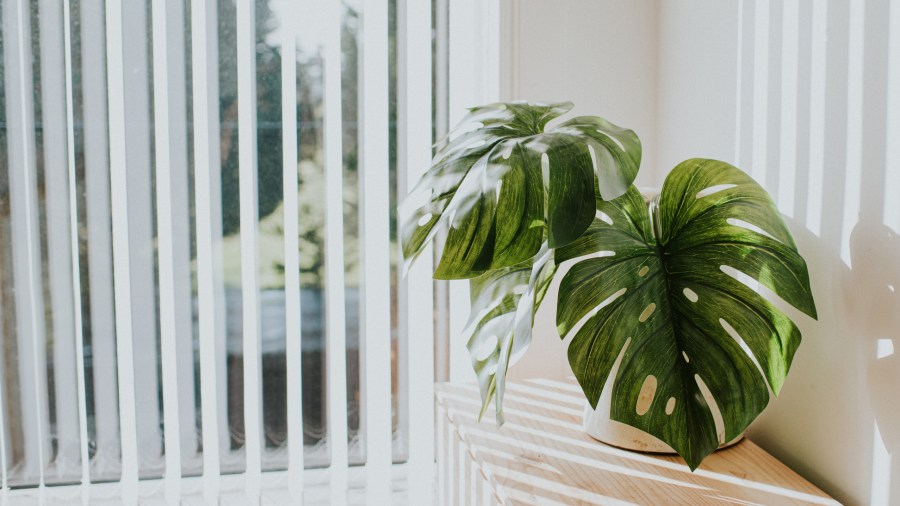 Spring for an Oval Mirror
You know how funhouses always have halls and rooms with funky mirrors in them? The logic is simple — mirrors are great at creating optical illusions. Oval mirrors, in particular, create an illusion of height, and every mirror reflects both artificial and natural light to make rooms much brighter. Place an oval mirror over the sink or an open wall to add brightness and create the illusion of extra height in your small bathroom.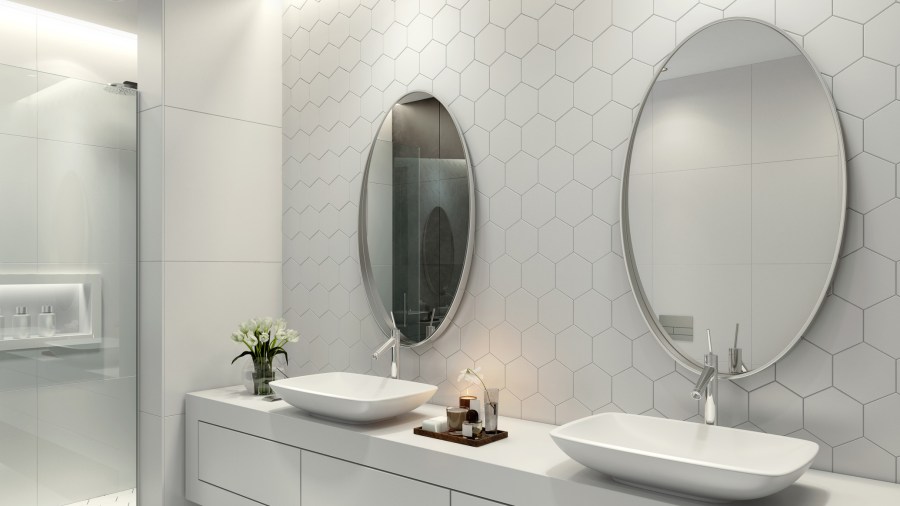 Use Ledges or Shelves for Storage
If you're completely remodeling your small bathroom, consider choosing a shower and tub enclosure with storage ledges in the walls. If your do-over isn't that extensive, you could hang shelves in the shower enclosure or above the sink. Ledges and shelves are great for storing shower and hair products that you don't want cluttering your counters.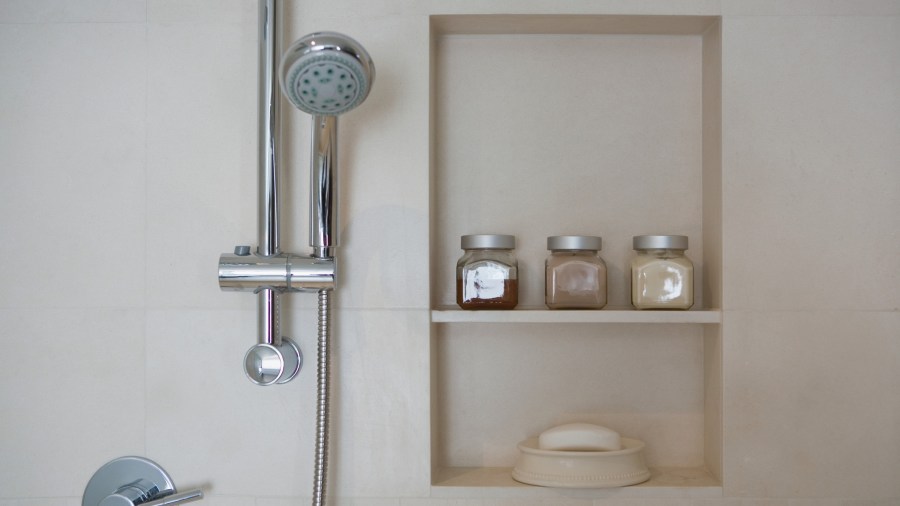 Choose Flexible Storage Options
As much as you want to avoid clutter in a small bathroom, it's inevitable that you need certain items in the room. The storage items you choose are determined by the style choices you make throughout the room. If you opt for a pedestal sink, you might be able to slide a basket with fresh towels underneath it. If your shower doesn't have shelves, then look for a hanging shower caddy to drape over the shower head to hold your supplies. If you hang a shelf near your sink, pick up some cute containers to place on it to hold your toothbrush, toothpaste, hairbrush and other essentials.