What Are Some Top-Rated Refrigerators?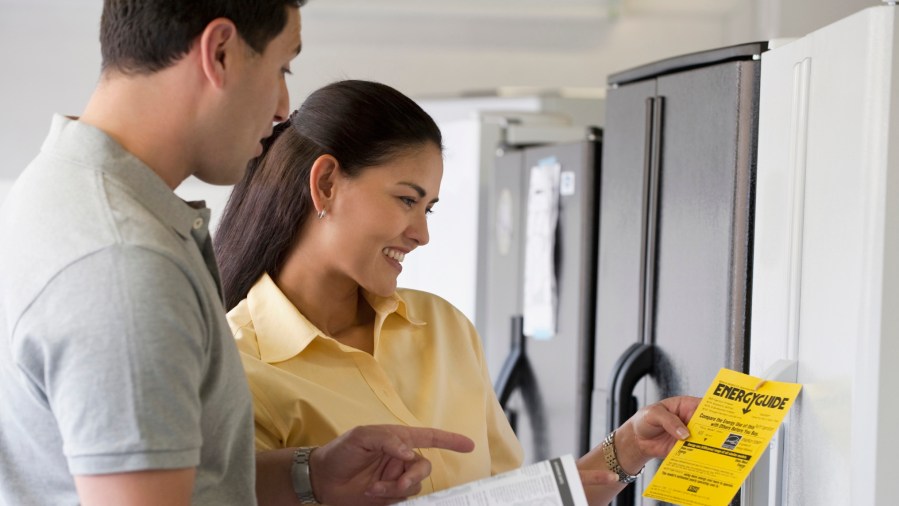 Whether you're planning for a kitchen remodel or you're in the market for a quick replacement, you need to fully research your options before choosing a new refrigerator. This critical appliance can make or break a kitchen, but refrigerators don't come cheap, so it's important to choose the best-rated model you can afford that has the features you need.
Don't forget to consider the size of your kitchen to determine the right size for your new refrigerator. Space for a refrigerator is often limited, and you don't want a delivery crew to arrive with a new appliance that won't fit in your available space. Once you decide on the features you need (as well as those you might want), start your search with these five top-rated refrigerators.
Whirlpool Side-by-Side Refrigerator with Ice Maker
The 24.6 cubic-foot Whirlpool Side-by-Side Refrigerator with Ice Maker has the traditional look of a side-by-side door model. The left side houses the freezer and includes an ice maker in the door, three door shelves, three freezer shelves and one freezer bin at the bottom. The refrigerator section on the right features four shelves, two crisper drawers and five shelves in the door, with two large enough to hold gallons of milk and other large containers. It's a great option for a family of four at a budget-friendly price.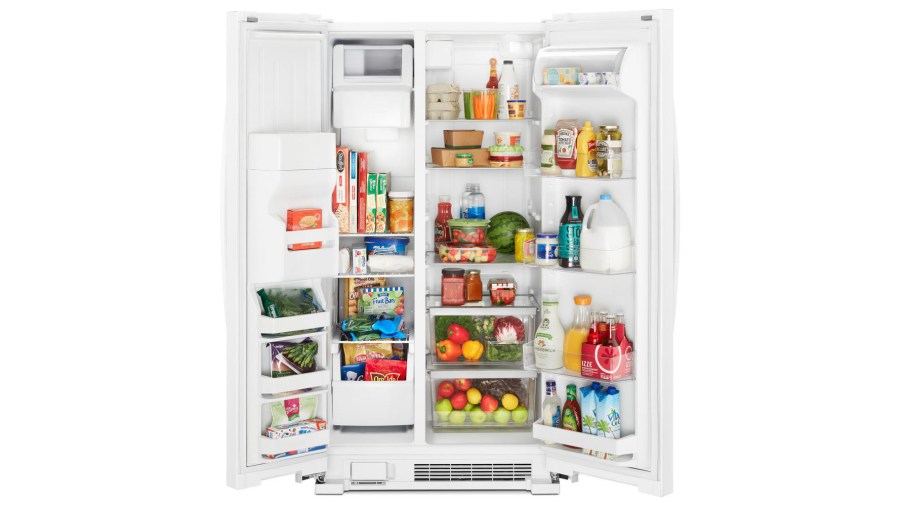 GE Profile Series French Door Refrigerator (GNE25JSKSS)
Equipped with an in-door ice maker, water dispenser and digital settings and temperature controls, the GE Stainless Steel French Door Refrigerator ranks near the top in the mid-tier refrigerator market. The roomy 24.8 cubic-foot interior includes four split shelves that adjust to accommodate items of all different sizes. Stylish French doors open outward and feature multiple levels of shelves inside the doors, while three interior drawers feature humidity control and temperature control settings for specific foods. Frost Guard technology, LED lighting and a door alarm round out the premium features.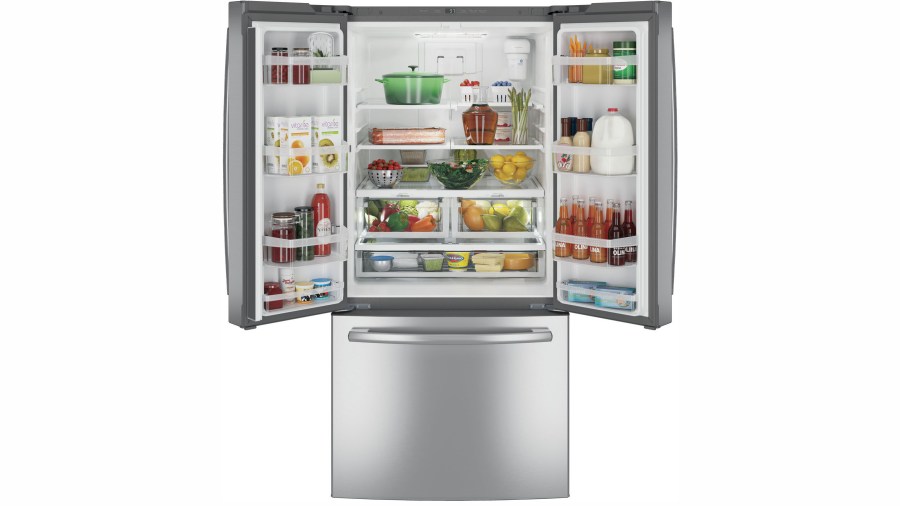 Samsung Family Hub French Door Refrigerator
If you haven't had an interesting conversation with your refrigerator lately, the Samsung Family Hub French Door Refrigerator can change all that. Designed to serve as your family's kitchen command center, this fridge includes a touch panel on the front and Samsung's Bixby voice assistant to help you use it. You just tell Bixby when you want to add items to your shopping list, play your favorite music in the Pandora app while cooking or order dinner using an app like GrubHub instead of cooking at all.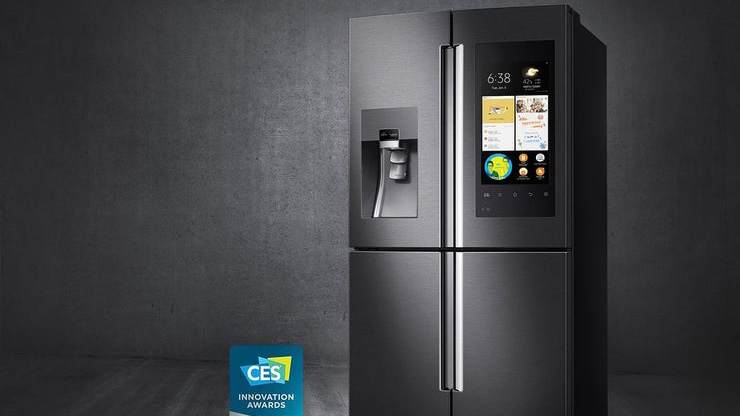 Of course, the 27.7 cubic-foot unit also has all the best refrigerator bells and whistles, including a separate refrigerated middle drawer between the fridge and the freezer, an ice maker, automatic defrost and LED lighting. The main refrigerator compartment includes ample door storage, three shelves and two drawers.
LG InstaView Door-in-Door French Door Refrigerator
The unique design of the LG Insta-View Door-in-Door French Door Refrigerator lets you stash all those quick-grab items that cause you to constantly open the door — single-serve drinks, milk, yogurt, etc. — right inside a special access outer door. This not only keeps those items handy, but it also minimizes the amount of chilled air you lose every time you open it. Do your kids like to stare into the open fridge while they ponder what they want? A light knock on the Insta-View door gives them a lit-up view of the contents, so they can decide what they want before they open the door.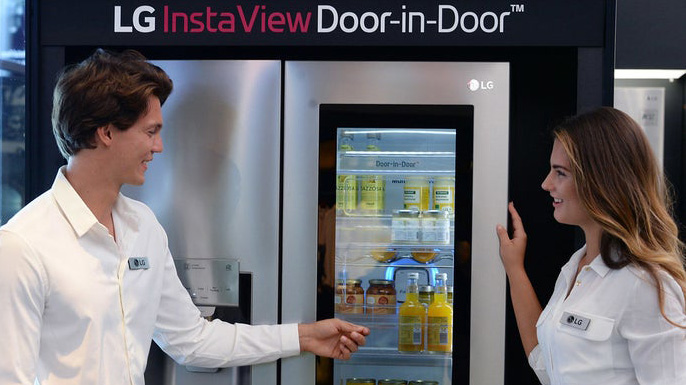 The fridge also comes equipped with classic refrigerator must-haves like 27.8 cubic feet of space with three shelves, two crisper drawers, one full-width deli drawer and two separate freezer compartments. It doesn't have a voice assistant built in, but it can connect to either Google Assistant or Amazon Alexa.
SMEG 1950's Retro Style Refrigerator
The stylish and fun line of SMEG 1950's Retro Style Refrigerators is the perfect option for a game room, man-cave, she-shed or vintage (deliberate or not) kitchen. The built-in wine rack gives you even more reasons to use it as a "party fridge." However, this model is also very practical with multiple shelves, a storage bin for fruits and vegetables, and shelves in the door for bottles, jars and cans. The units have a compartment at the top for ice and come in fun retro colors and designs.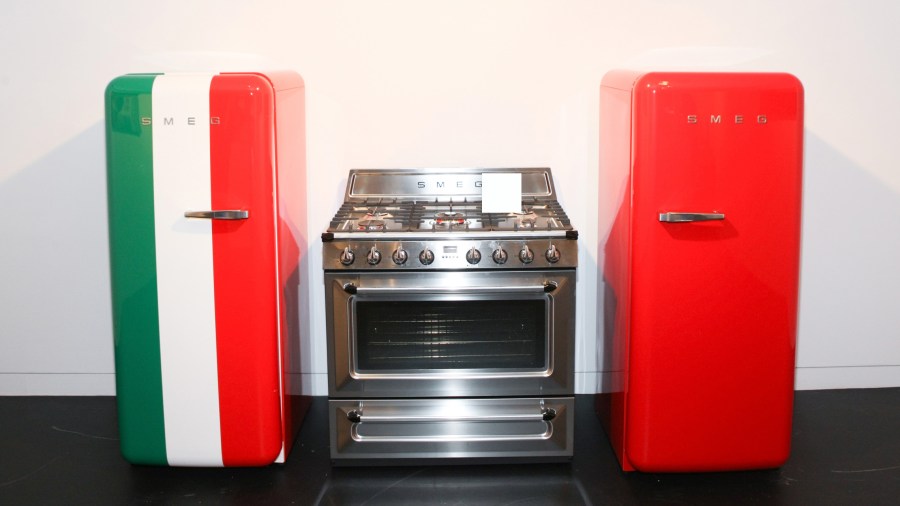 Samsung Side-by-Side Refrigerator
Among the best-rated refrigerators from "Architectural Digest" is Samsung's side-by-side model. Reviewers say the French doors make it perfect for a galley kitchen.
Viking Brand
If you prefer paneling in your kitchen over stainless steel, Viking has a great selection of options. Viking's customer service and quality also receive high marks from Consumer Reports' reviewers, according to the website DigitalTrends.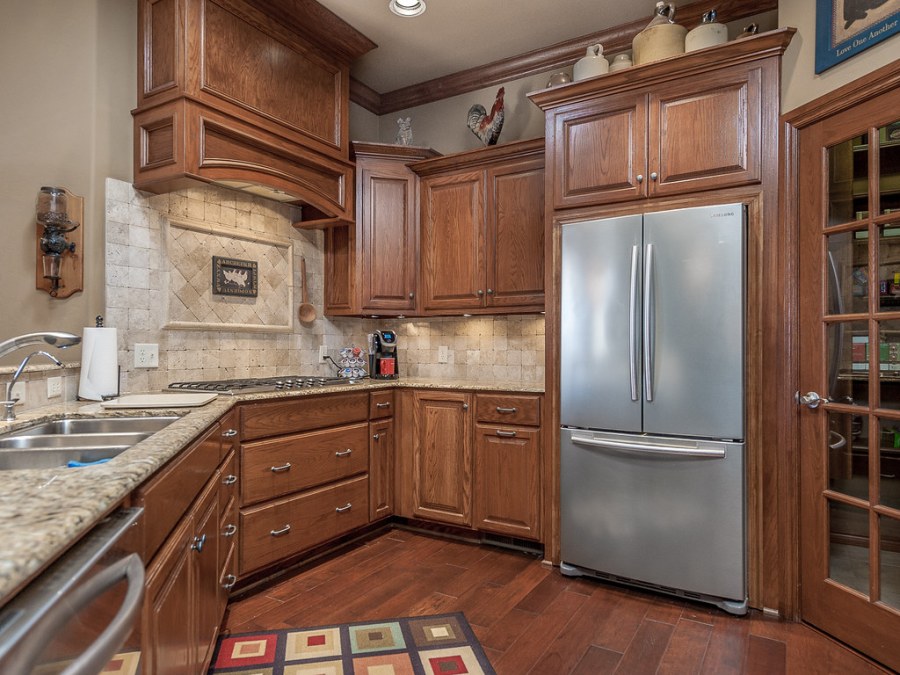 SMEG
Another great refrigerator brand is the stylish SMEG line. Their refrigerator models come with ice compartments and fun retro colors and designs.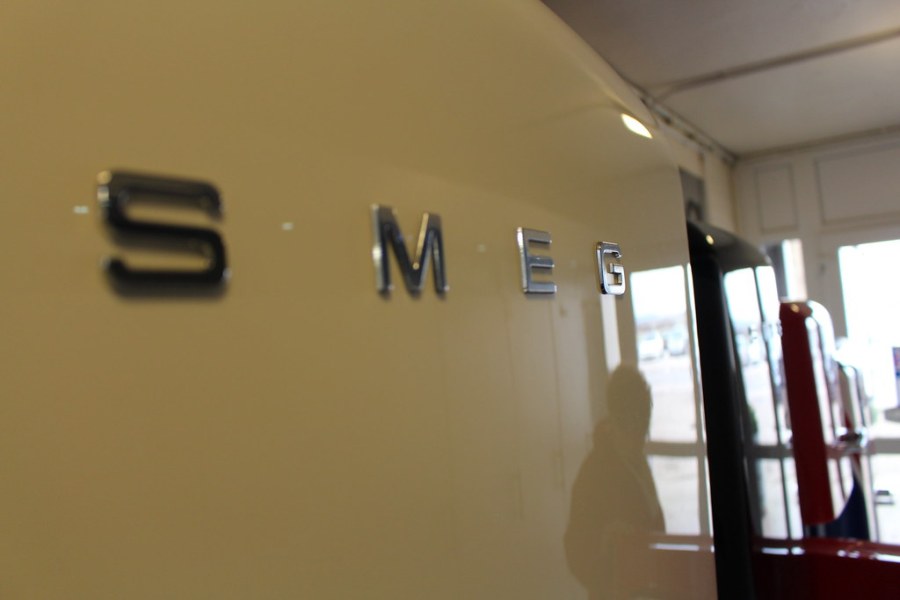 Maytag Wide French Door Refrigerator
In the "best value" category of highly rated refrigerators, Maytag's Wide French Door Refrigerator gets top marks from "Good Housekeeping." This affordable model features slide-out shelves and a built-in ice and water dispenser with filter.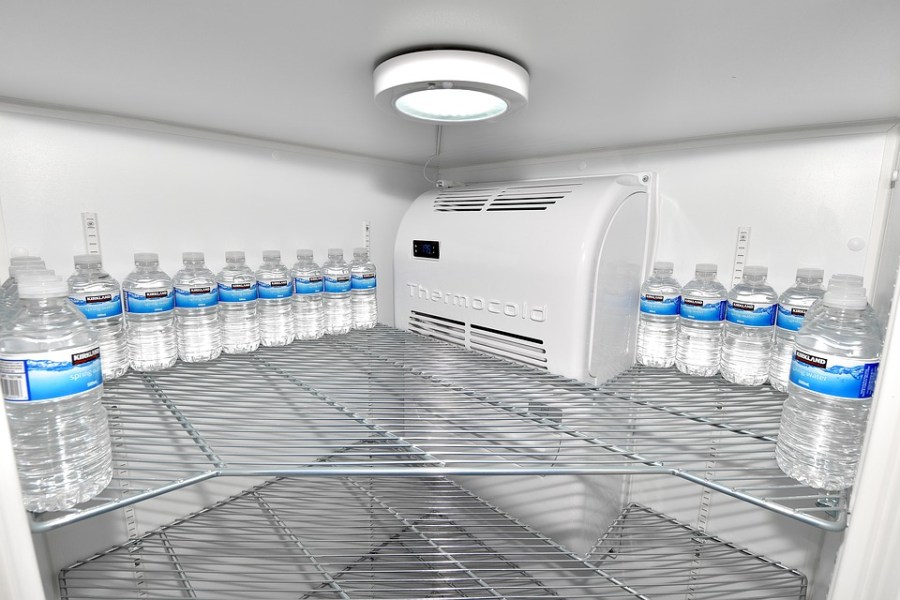 Ikea Refrigerators
Ikea partners with Whirlpool to make its appliances. The Lagan top freezer model is the most basic, with a 15-cubic-foot capacity, wire racks and opaque produce drawers.