The Top 5 Best Washer and Dryer Models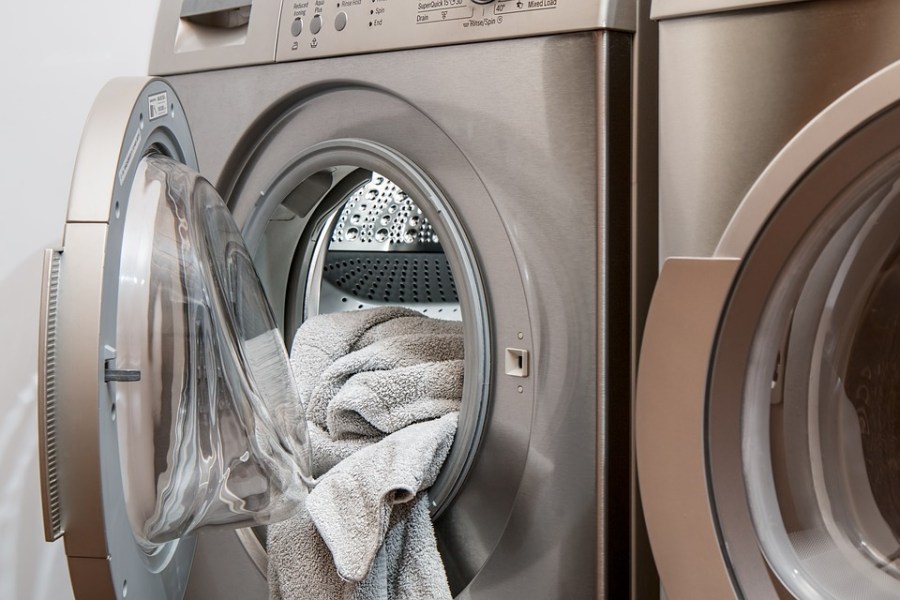 Sometimes it seems like your hamper is constantly filling up with dirty clothes, costing you more and more time. And even after you wash them, your clothes may not be as clean as you would like if you don't have quality equipment.
However, laundry doesn't have to be a huge hassle, and giving your clothes a truly deep clean isn't something you have to go to a laundromat to get. These washer and dryer sets represent the best of laundry technology and can make your life cleaner, easier and softer than ever before. If you're shopping for a new dryer and washer, these sets should be at the top of your list.
Samsung Washer and Dryer With Steam
The Samsung Champagne Front Load Steam Washer with matching electric dryer not only looks great, but is also equipped with a steam function to sanitize and refresh clothing for a truly penetrating clean on top of its 1,200 rpm spin rate. With 10 preset washing cycles and five temperature cycles, you can customize each wash and dry based on material and personal preference. It even comes with Self Clean+ technology that keeps the washer drum itself clean and hygienic and reminds you to wash the drum every 40 wash cycles. Meanwhile the Smart Care feature lets you diagnose problems with your machine by sending a signal directly to your smartphone.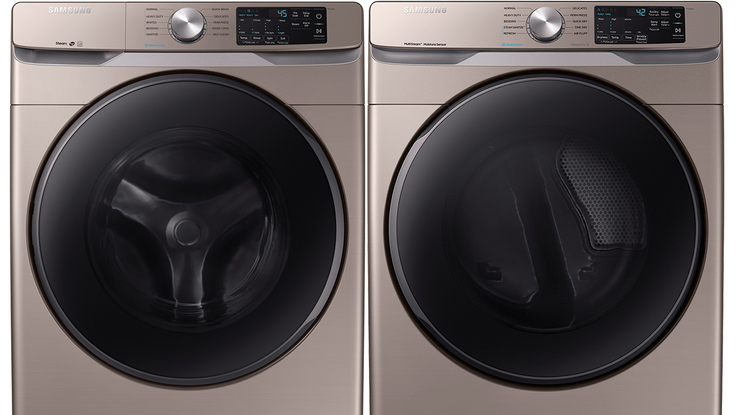 GE Washer and Dryer
Eleven wash cycles designed for specific kinds of fabrics and stains combined with six wash/rinse temperatures are just the tip of the iceberg for the GE 27″ Unitized Spacemaker Stack Washer and matching electric dryer. It also comes with four auto-load sensing technology and four water levels so that you always use the right amount for the job, while rotary-electronic controls make selecting cycles easy. Integrated bleach and fabric softener dispensers automatically mix in wash water to ensure a balanced and effective wash that cleans all clothes equally. Cycle status lights let you know exactly what's happening to the load as it's going on.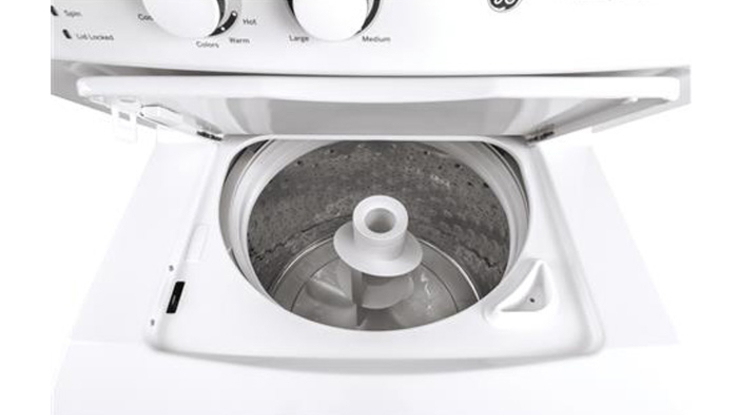 LG Washer and Electric Dryer With Steam
The LG White Top Load Washer and TurboSteam Gas Dryer Laundry Package balances a great washer with an equally remarkable dryer. The washer can take care of business in only 29 minutes without sacrificing cleaning power through a combination of jet spray and an independently rotating tub and motor pairing. Together, the friction of garments rubbing against each other combined with the water flow results in thorough yet fast cleaning. Meanwhile, the combination of TurboSteam and LoDecibel technology in the dryer ensures an effective yet quiet drying experience. On top of that, both units can be commanded and monitored using the LG SmartThinQ app, which in turn can be connected to Google Assistant or Amazon Alexa.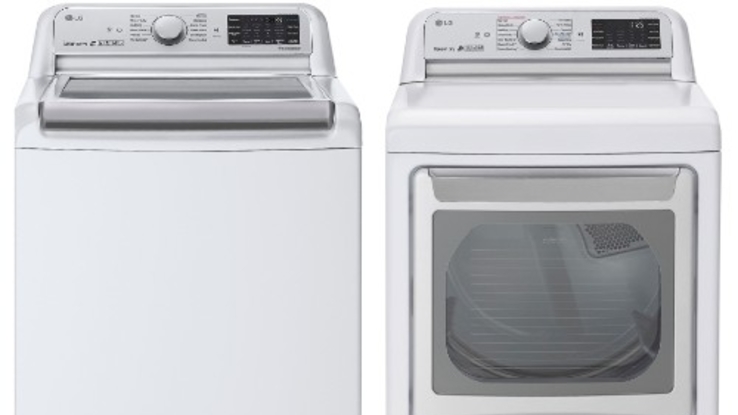 Electrolux Washer and Dryer
In addition to the usual range of features you'd expect from a quality washer and dryer set, including improved wash actions, temperature control and smart load sensing, the Electrolux 917799 comes with an 18-minute fast wash for when you need a speedy clean as well as a sanitize option that gets rid of 99 percent of germs and 95 percent of allergens. Perfect steam and wrinkle release ensure your clothes look sharp and free of static, while a 10-year warranty on the motor and lifetime warranty on the tub guarantee that you'll be able to use it for a long, long time.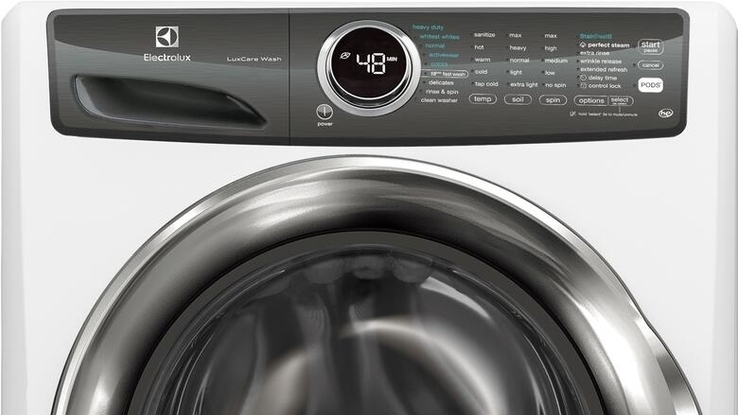 Whirlpool Washer and Dryer Combo
The Whirlpool Cashmere All-In-One Smart Washer and Dryer Combo focuses on making doing laundry easy and above all convenient. Both the washer and dryer can be operated remotely via tablet or smartphone, while the specialized detergent and fabric softener dispensers let you fill the machine once and then run it without refills for up to 20 loads. If you procrastinate on changing the laundry, never fear: The machine will keep your clothes tumbling to avoid wrinkles for up to 12 hours. And speaking of changing the laundry, you technically don't have to with this appliance; one machine serves as both dryer and washer, so all you need to do is enter in your desired dryer settings, either in person or remotely, to get the job done.