What's the Story Behind Adidas Originals Trainers?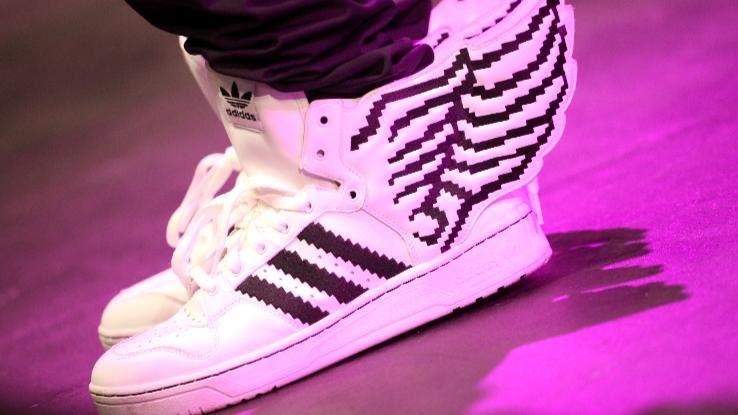 For decades now, Adidas shoes have been instantly identifiable by their trademark triple stripes. You may even have a pair yourself. However, have you ever wondered where and how Adidas got its start? What was it that first inspired the creation of Adidas Originals trainers, and what sports were they first developed for?
From the first Adidas Original trainers to the vast assortment of sneakers and other shoes offered today, the story of Adidas and its iconic trainers is long, surprising and a lot more German than you might think. From Falcon to Performance, this is the story of Adidas' Original trainers.
What Is (and Isn't) an Original
Today the term "Adidas Originals" covers a wide range of styles, including both trainers and sneakers. Some of the most famous Originals include retro styles like the Samba, Spezial and Gazelle, but newer varieties, such as the ZX, also fall under the label as modern updates of the brand's classic designs. Many Originals designs are also made in collaboration with celebrities, such as Zoe Saldana or Pharrell Williams, or in limited quantities.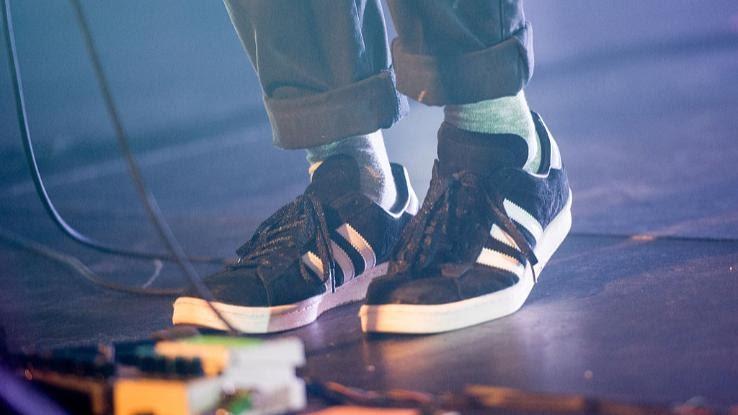 Adidas' other two major lines are Adidas Sport Performance and Style Essentials, which are also marketed as just Performance and Essentials. Adidas Performance shoes tend to be geared specifically to athletes, while Essentials, such as the Adidas Daily 3.0 and Aqua Slippers, focus more on the fashion side of the brand.
The Original Adidas Originals Trainers
Adidas was founded in Germany by Adolf "Adi" Dassler. (He combined his nickname with the first syllable of his last name to create Adidas.) Before that, however, he and his brother Rudolf "Rudi" Dassler got their start in the business during the 1920s. and they'd even found some success after American track-and-field athlete Jesse Owens famously won the 1936 Olympics in a pair of Dassler shoes. The two brothers split in 1948 over personal differences, with Adi Dassler forming Adidas one year later and Rudi Dassler going on to form Adidas rival Puma.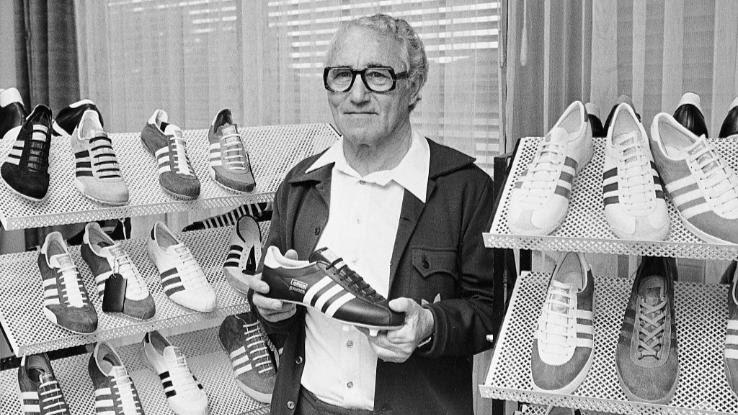 The new company quickly found success with the Samba, which debuted in 1949 and remains the company's best-selling shoe. It was first designed as an indoor football training shoe but became so popular that many soccer players still wear Sambas today. In 1954, Adidas's fame grew even more after the German soccer team played in the World Cup wearing lightweight football boots that Dassler had developed. When the team ended up taking home the Cup, Adidas soon became known around the world.
These early designs ended up laying the foundation of not just Adidas' Originals line, but also many of its Performance shoes. To this day, you can still buy modern versions of original Adidas football boots, such as the Mutator, Predator and Sala.
Adidas' Legacy in Women's Athletics
From early in its history, Adidas emerged as a champion for female athletes and found a fan in trailblazing runner Kathrine Switzer. In 1967, Switzer became the first woman to ever officially run a marathon as a registered contender and she did it in a pair of Adidas Specials.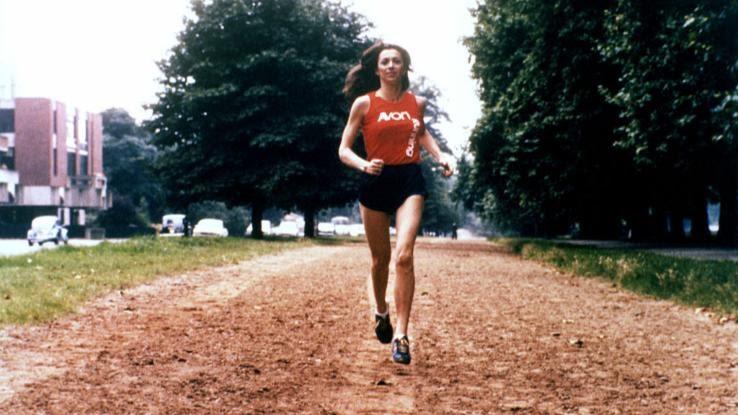 While many Adidas womens shoes are offered in men's versions as well, the company released a ladies-only pair of Originals trainers called the Adidas Falcon in 2018. Inspired by the chunky shoes trend of the 1990s, the shoe stays true to its 90s-inspired roots with bright colors, old-school layering and a bulky midsole meant to provide maximum comfort. The Falcon went on to appear in ads featuring Kylie Jenner.
Originals: A Fashion Icon
As impressive as Adidas' sports specific offerings are, it can't be denied that the brand has also found a major market in the world of casual streetwear. Though the company specifically developed its Essentials line of shoes and trainers as fashionable footware, many Originals trainers have become iconic in their own right.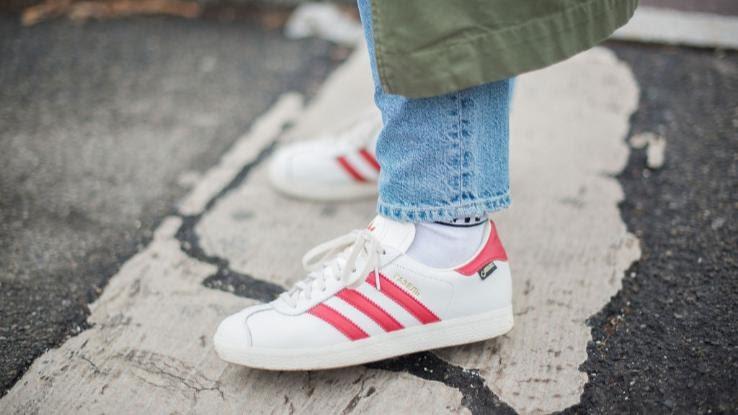 For instance, while the Adidas Gazelle were initially intended to serve as training shoes when they debuted in 1968, they've since become a fashion staple, with new varieties even made to promote Star Wars: The Mandalorian. The 2016 pair even went so far as to recreate the 1991 version with the exact same colors and materials to tap into the market of nostalgic Adidas fans.