How Can I Adopt Rescue Puppies Online?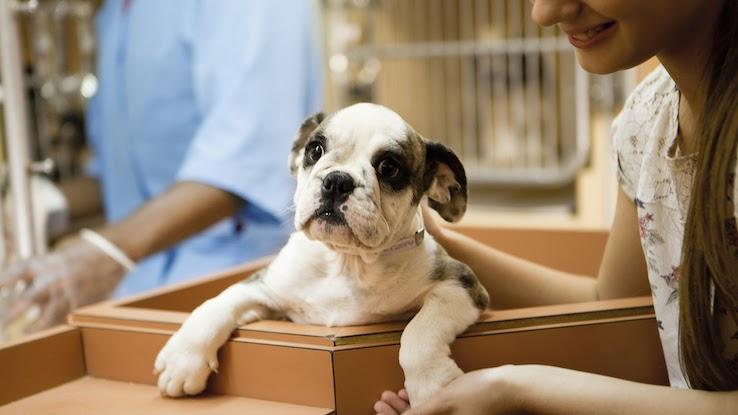 With so many dogs and puppies in shelters across the United States, adopting a rescue pup is a rewarding option when you're ready to add a new pet to your home. These days, many shelters and rescues are placing pictures and information about their adoptable dogs online, where you can browse and see what animals are available before you make a decision.
While you can't adopt a dog online, you can get the process started. In addition to browsing, you can fill out applications, ask questions, learn more about available pets and set up appointments with shelters and rescues.
Search for Puppies Near You
While you may not be able to complete the entire adoption process online, it's helpful to start your research there and get the ball rolling. If there's a rescue group or shelter in your area that you're familiar with, do a quick internet search to find out if it has a website. If it does, the staff most likely post pictures and information about puppies that are available for adoption.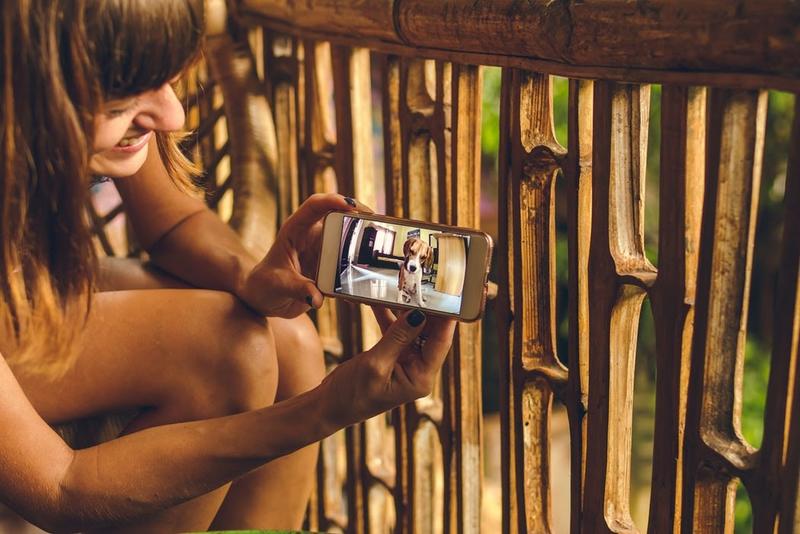 If they don't, there are several national sites where you can find rescue puppies in your area. These include The Shelter Pet Project, Adopt-a-Pet.com, Petfinder and Petango.com. While you're on these sites, you can enter your location and the distance you're willing to travel to get a puppy, such as up to 25 miles or up to 100 miles, along with other information.
If you know exactly the kind of puppy you want, you can often narrow your search down with filters, such as age, size, breed and color. You may also have the option to add other specifics like "must be good with other dogs" or "must be good with kids." Keep in mind that each site has its own unique filter options.
Contact the Shelter or Rescue
If you find a rescue puppy that interests you, your next step will be to learn more about what the shelter or rescue requires from adopters. In some cases, this may be as easy as clicking on the shelter or rescue's website link and reading through the adoption rules.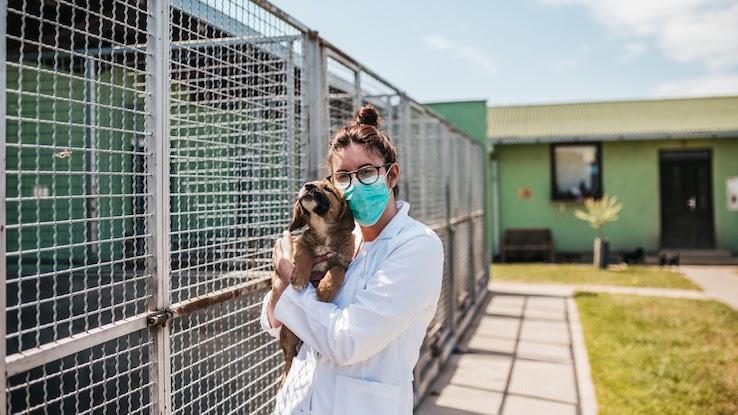 If a shelter doesn't have a website or have its rules for adoption laid out online, search to find its contact information on the pet site or by doing a quick Google search. This may lead you to a social media profile for the shelter, and you can contact someone that way to get a phone number or email address. Once you find this information, send an email or make a phone call, asking what steps you need to complete next and letting them know what puppy you're interested in.
Complete an Application
When you adopt from a shelter or rescue, you typically need to fill out an application. You can almost always fill out the application in person, but many rescues allow you to do it online too. Even if you aren't interested in a specific puppy yet, you may be able to fill out an application and have the staff keep it on file until a puppy you want does become available.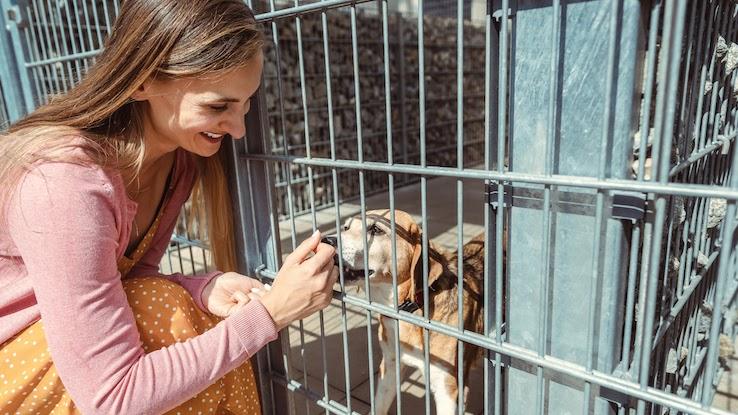 Some applications are short and take a few minutes, while others are longer and much more involved. You'll typically need to provide your personal contact information, along with information about where you live and if you rent or own your home. It's common to provide other details like the number of pets you already have and your current (or planned) veterinarian's contact number. If you're filling out an application with a breed-specific rescue, they might also want to learn more about your previous experience with the breed. Rescues may want to know if you're willing to take your new puppy to obedience classes and may have other rules they'd like you to follow. Many organizations also ask for references, and there might be an application fee.
Visit the Shelter or Rescue in Person
After you've filled out an application, you'll visit the shelter or rescue in person. The staff may go over your application with you and interview you. You can also spend time with the puppy or puppies that interest you to make sure you're a good match. You may even find that puppies are available that haven't yet been listed online.
After you've completed your application, met with shelter staff and seen available animals, you may find a puppy you absolutely love. Shelter employees will help you complete anything else that's necessary for the adoption process, such as having your current pets come in and meet their potential new sibling. After you've paid adoption fees and completed any other requirements, you can take your new puppy home.
Many rescues and shelters follow up with you during the first few months to make sure your new pet is a good match. They may also set deadlines about when you need to take the puppy to get its vaccinations and have it spayed or neutered. Be sure to follow these guidelines to keep your new friend healthy, and enjoy your new life together.