Where Can I Stream Andrew Lloyd Webber's Musicals for Free?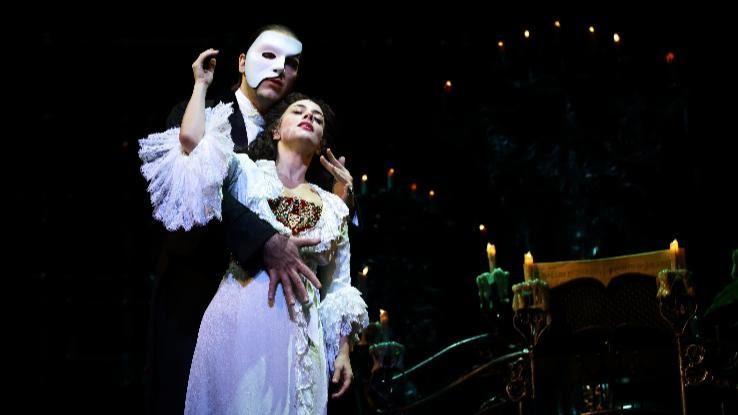 Andrew Lloyd Webber remains one of the most reputable, distinguished musical theater composers of the modern era. He has composed a large number of iconic Broadway and West End musicals, including Joseph and the Amazing Technicolor Dreamcoat, Jesus Christ Superstar, Evita, Cats, The Phantom of the Opera, Sunset Boulevard, Love Never Dies (a sequel to The Phantom of the Opera), The Wizard of Oz, School of Rock and many others. Theater fans can normally attend one of his musicals almost any time they desire if they're in New York or London.
However, due to the COVID-19 pandemic, these live musical productions have been shut down on Broadway and West End. Performances have been postponed, which is discouraging for fans who were hoping to attend live performances in 2020 and into 2021. Luckily, there are online streaming platforms offering free ways for fans to watch Webber's musicals from the comfort of home. Read on to learn more about this legendary composer and how you can watch his musicals online.
Webber Has Built a Musical Legacy Spanning Five Decades
Andrew Lloyd Webber has been making musical theater fanatics sing and dance since the mid-1960s, when he and several composing partners began writing songs. Although it took Webber a few years to find his footing with Joseph and the Amazing Technicolor Dreamcoat and Jesus Christ Superstar, he gained attention after writing Evita, which he initially produced as a concept album before expanding it into a musical in 1978. Following up Evita's success with Cats, Webber solidified his place in the pantheon of musical theater greats — the show about magical, death-obsessed felines is a top earner and the fourth-longest-running musical of all time.
Webber has been recognized for his contribution to musical theater throughout his career, earning Tony Awards for Evita, Cats, The Phantom of the Opera and Sunset Boulevard. In 2018, he was awarded the Tony Awards' Lifetime Achievement in the Theatre honorary designation. Much of his success is due to the fact that Webber's music appeals to a vast array of audiences. American fans have followed his career since his first Broadway debut in 1971, and they look forward to his future return to Broadway and West End stages with an adaptation of Cinderella expected sometime in 2021.
Webber's Greatest Hit Is the Longest-Running Musical Ever
Webber has an impressive musical theater repertoire, but audiences repeatedly point to The Phantom of the Opera as the composer's best work — and considering the fact that it's the longest-running musical of all time with over 13,000 performances, it's easy to see why. The musical first opened in London's West End in 1986 and then opened on New York City's Broadway stages two years later. It became an instant sensation, with fans captivated by the tale of a young opera singer, Christine, who is summoned by a mysterious, mask-wearing phantom to become his personal singer and lover. He had been stalking her for years while living under the Paris Opera House, and his music is almost convincing enough to persuade Christine to stay with him.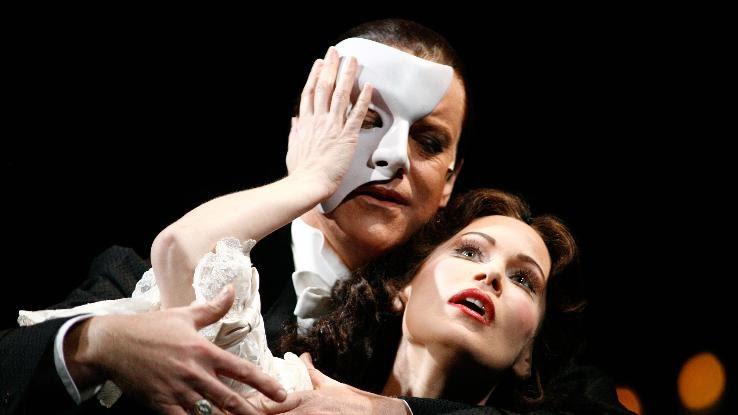 The production won the 1988 Tony Award for Best Musical, and Michael Crawford (as the Phantom) won the Tony Award for Best Actor in a Musical. Since its debut, the show has grossed more than $6 billion worldwide. With world-renowned shows like this one, it's clear why fans are yearning for the opportunity to see performances of Webber's works.
The Shows Must Go On…Even During a Pandemic
Ready to watch Webber musicals for free? In April 2020, Webber announced he would be releasing his iconic musicals and other stage productions on his new YouTube channel, "The Shows Must Go On!" This project came in response to the cancellation of live theater performances due to the COVID-19 pandemic. As theaters are still shut down months later, this channel has become a valuable resource for musical lovers.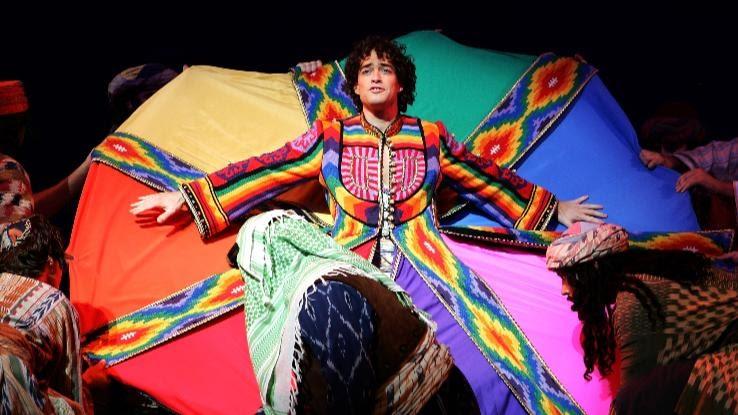 Each week, Webber and his team at Really Useful Group and Universal release a live-action performance of one of Webber's original productions. The YouTube channel has streamed Joseph and the Amazing Technicolor Dreamcoat, Jesus Christ Superstar, The Phantom of the Opera, Love Never Dies, Andrew Lloyd Webber: The Royal Albert Hall Celebration, By Jeeves and Cats. The channel has also released live performances of other musicals, including Hairspray, The Wiz, Peter Pan, The Sound of Music and Fame: The Musical.
But There's a Catch to Watching the Content
Before you head over to Webber's YouTube channel, keep in mind there's a catch. The musicals are only streamed for free for 48 hours after they are uploaded. Then they're removed from the channel and viewers cannot rewatch them. Subscribers can be notified in advance when the musicals will be available for free streaming, however.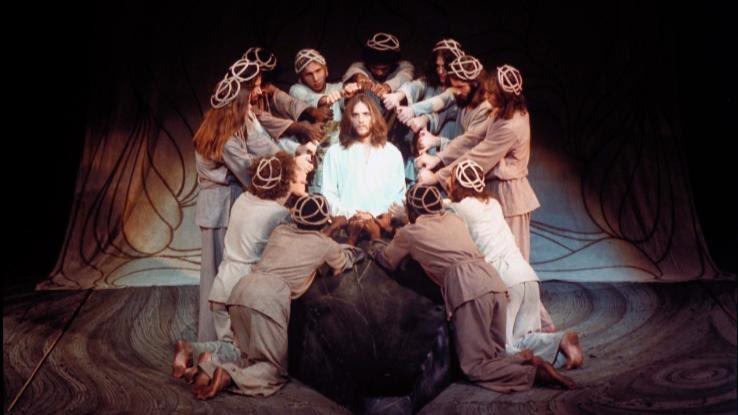 In addition, the channel also uploads behind-the-scenes footage, musical clips — including Donny Osmond's memorable performance of "Any Dream Will Do" from Joseph and the Amazing Technicolor Dreamcoat — and interviews with Webber. The channel has been rereleasing the full-length musicals since its launch in April, so fans are recommended to subscribe to the channel to stay up to date on future news about when their favorite musicals will be streaming.
Are Webber's Musicals Available on Other Streaming Services?
In case you missed the free streaming period of a production on Webber's YouTube channel, several of his musicals are streaming on BroadwayHD, an on-demand streaming service that delivers live performances to subscribers. You can watch Webber's The Phantom of the Opera, Love Never Dies, Joseph and the Amazing Technicolor Dreamcoat, Jesus Christ Superstar and Cats.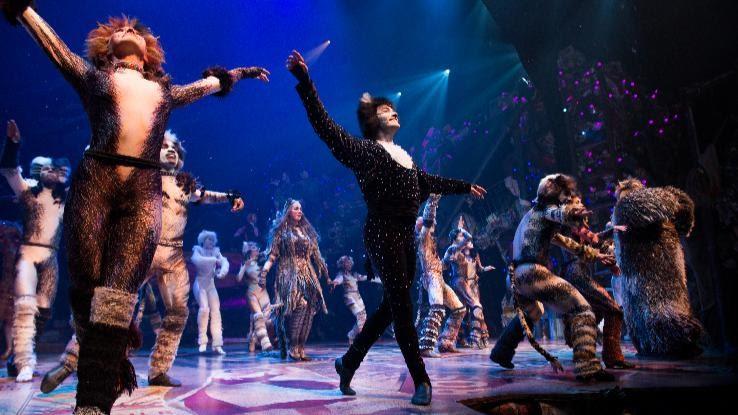 However, you may need to pay to watch this content. BroadwayHD is a paid-subscription streaming service, and you can pay monthly or annually to get access to the site's musicals. If you want to see how it works, you can sign up for a seven-day free trial and cancel your subscription any time during the free trial without being charged. The streaming service has a library of over 300 musicals to explore, so you may decide that signing up for a subscription is worth it for easy access to pandemic-friendly entertainment.
There's More Fun Webber Content to Enjoy Online
Fans who miss the free streaming of Webber's musicals on YouTube have the opportunity to enjoy additional content from the Broadway composer on Twitter. Webber has been releasing several cover songs of popular music on his personal Twitter page, where he adds musical-theater twists to the songs. For example, Webber performed a cover of Daft Punk's 2013 electronic song "Get Lucky." He recorded five different versions of the song, testing what it would sound like played on a harpsichord, a grand piano, inside a jazz club with saxophones, at a grand waltz with string instruments and, finally, on an organ, which has definite The Phantom of the Opera vibes.
Even though the mainstage theaters will remain closed into 2021, there are other ways for fans to find musical entertainment. Thanks to online streaming, you can still transport yourself to Webber's imaginative worlds where the Phantom rules the stage, cats ascend to the ionosphere and Jesus Christ is a superstar — and feel grateful that the show still goes on.