What Benefits Do Military Spouses Get?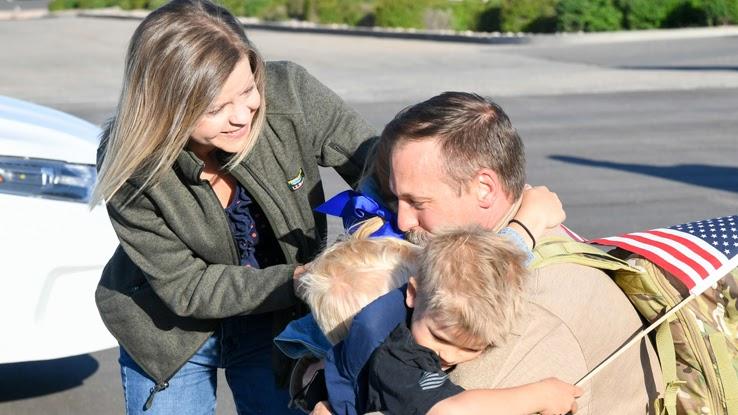 Spouses of veterans and military personnel who are on active duty may qualify for certain benefits, including health care coverage, scholarships, financial assistance for career training and preferential employment for United States Department of Defense (DoD) job positions. Those who are lawfully married to service members are also entitled to certain perks, such as military loans, world travel, housing assistance, shopping discounts, military child care facilities, on-base recreation facilities, marriage counseling and family support. Surviving spouses of veterans who served in wartime and military personnel who died in the line of duty may also qualify for scholarships, life insurance benefits, burial benefits and a survivor's pension.
Health Care Benefits
Spouses and other family members of enlisted personnel, whether active-duty, retired, deceased or part of the National Guard or reserves, may qualify for TRICARE health care coverage. TRICARE provides comprehensive coverage for both service members and their families, including surgeries, prenatal care, births, prescription medicine, dental care and services for individuals with special needs. To receive benefits, however, the spouses and family members must ensure that they are registered in the military's personnel system, known as the Defense Enrollment Eligibility Reporting System (DEERS). Spouses are automatically registered, but you must apply to register children.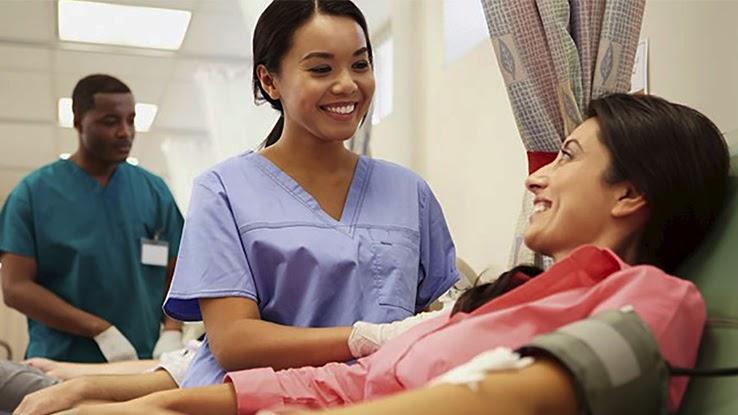 Those who do not qualify for TRICARE may still be able to obtain health insurance coverage through the Civilian and Medical Program of the Department of Veterans Affairs (CHAMPVA). Other health care benefits and financial stipends are available as well, including assistance for families caring for injured veterans or pharmacy benefits.
Scholarship Benefits
Military Spouse Career Advancement Account (MyCAA) is a program that provides up to $4,000 in financial assistance. The stipend is meant to assist those who are married to service members who are looking to get certified, earn an associate degree or want to earn a license with any institute that is aligned with the MyCAA. Other services, such as employment counseling, assistance and career services, are also available via the MyCAA.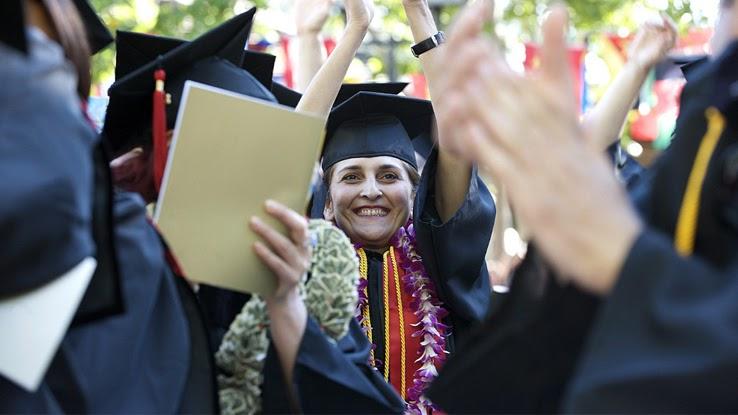 Apart from the MyCAA, military spouses can also earn a scholarship meant for service members. Known as the GI Bill, this program helps veterans or family members pay for school or training. If a service member has unused GI Bill benefits, they may opt to transfer it to their spouse and/or children.
Career Opportunities
Military spouses will find it easier to obtain jobs within the federal government with the Military Spouse Preference (MSP) program. It provides preferential employment placement for military spouses in available DoD civilian job positions, making it easier for military spouses to be considered for well-paying job positions. It also helps them transfer into similar positions at their next duty station. To qualify for this benefit, however, the spouse should possess the necessary skills and meet the qualifications for the job position.
After getting the job, spouses are entitled to the benefits that come with it. These include health, dental and vision insurance; life insurance; long-term care insurance and flexible spending accounts.
Other Benefits
Active-duty service members, along with their spouses and children, get free housing within the military base they're stationed at. They can also choose to live off-base with a housing allowance. Either way, the service member will receive Basic Allowance for Housing (BAH) as part of their bi-weekly salary. The amount of BAH that the service member receives depends on where the service member is stationed. Each year, the BAH is calculated and adjusted to adapt to local housing rates. By law, the BAH should cover most of the service member's housing costs.
Military spouses enjoy discounts even when they are shopping on their own as long as they can present their military-issued ID. The discounts, known as nonmilitary compensation, allow military families to purchase grocery items at cost and tax-free from on-base grocery stores (called commissaries) and department stores (also called exchanges). Many off-base commercial establishments offer special discounts for service members and their families as well.