What Are the Best Above Ground Pools?
Sunny days spent splashing around and having fun. That's a huge part of the allure of a swimming pool. However, not all backyards are made for in-ground pools, which require costly professional excavation and installation. The perfect solution? An above-ground pool that's sized just right for your space. Many above-ground options are simple to install. Many can be done on your own in a matter of hours.
Does the warm weather have you running for the air conditioning? Enjoy the great outdoors more and cool off in your very own pool. To help you find the pool that's right for you, we've gathered a list of the best above-ground pools available.
Blue Wave Martinique Above-ground Pool Package
If you're looking for a durable, round above-ground option, Blue Wave's 24-foot Martinique pool package is worth a look. It's spacious enough to fit up to 12 people, giving you plenty of space for the whole family and a few friends. The exterior is sleek with resin walls covering the galvanized frame. This above-ground pool comes with an A-frame ladder, liner, sand filtration system and a skimmer return system to help keep the water cleaner and free of excess debris. It's 52 inches deep, making it a good option for older swimmers.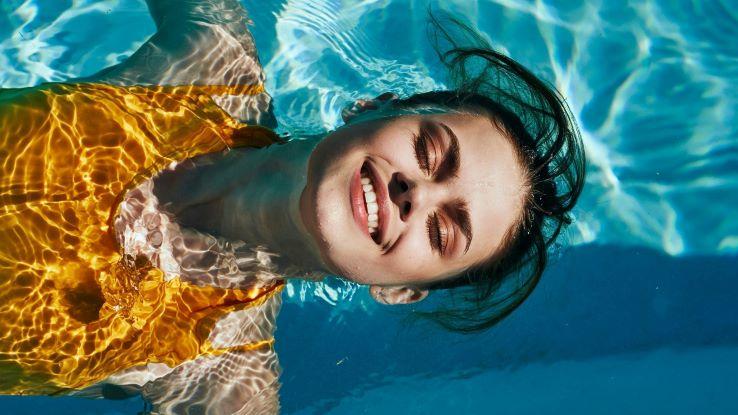 Intex Ultra XTR
If you'd rather a large, rectangular pool, consider the Intex Ultra XTR. This pool set comes with a sand filter pump, pool cover, ladder and a ground cloth for prepping the area before installation. It also comes with a three-ply, puncture-resistant liner that helps minimize leaks for years of swimming fun. You also have the option for a traditional chlorine-based system or you could get a rectangular above-ground pool with a saltwater system that sanitizes the water without using chlorine. This large rectangular pool is 52 inches deep and features a galvanized steel frame with a powder coating for rust resistance.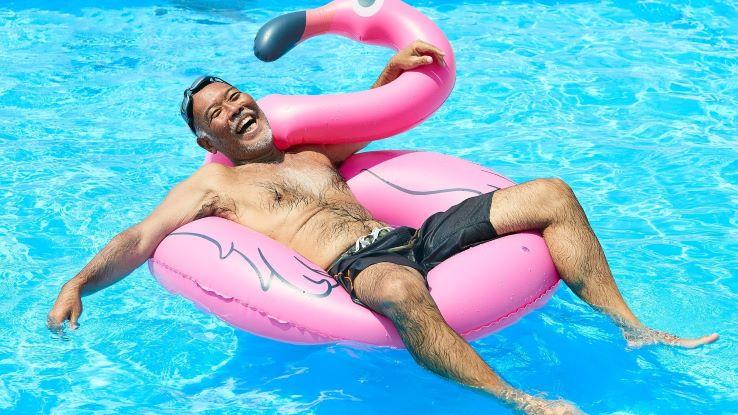 Intex Prism Frame Pool Set With Filter
If you're looking for a budget-friendly option, it's hard to beat the affordability of the Intex Prism. This above-ground pool is sturdier than the ones you fill with air, and its steel frame prevents the pool from collapsing. It has a 10-foot diameter and is 30 inches high, making it ideal for families with younger kids. It comes with a cartridge filter and can be ready to fill within 30 minutes.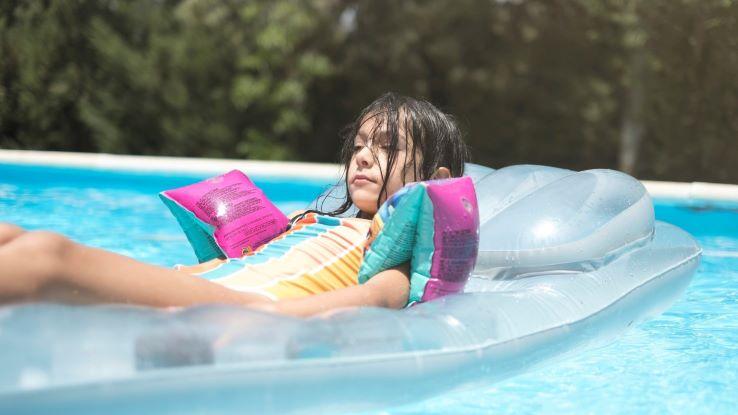 Bestway Steel Pro Rectangular Above-ground Pool
Another budget-minded option for families with little ones, the Bestway Steel Pro above-ground swimming pool is slightly less expensive, but it doesn't come with a filter pump. It does have a drain valve for easy draining and a sturdy metal frame to support the rectangular construction. This shallow pool is just 17 inches deep, making it ideal for small kids and pets. It sets up within about 10 minutes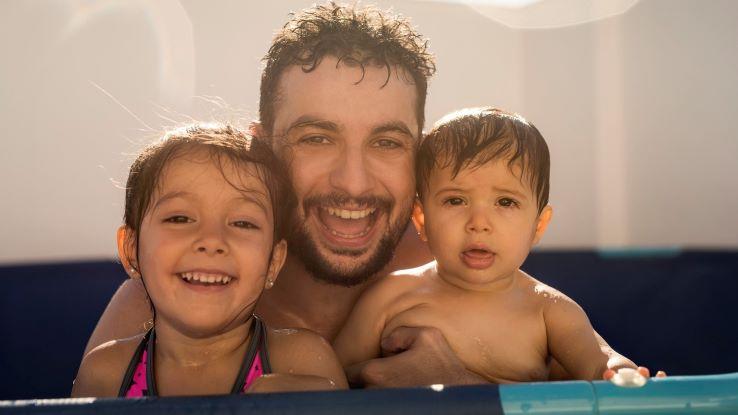 Summer Waves Quick Set Swimming Pool
Sometimes, you just need a quick dip and a spot to cool off. This inflatable pool comes with a pump for easy setup, along with a filter and chlorinator. The cartridge filter keeps the water safe to use for up to two weeks before you need to switch out the cartridge. Summer Waves above-ground pool is 30 inches deep and has enough room for multiple people to get in, splash around and cool off. To get the most enjoyment out of this inflatable above-ground pool, make sure you set it up on level ground that's free of any sticks or sharp rocks.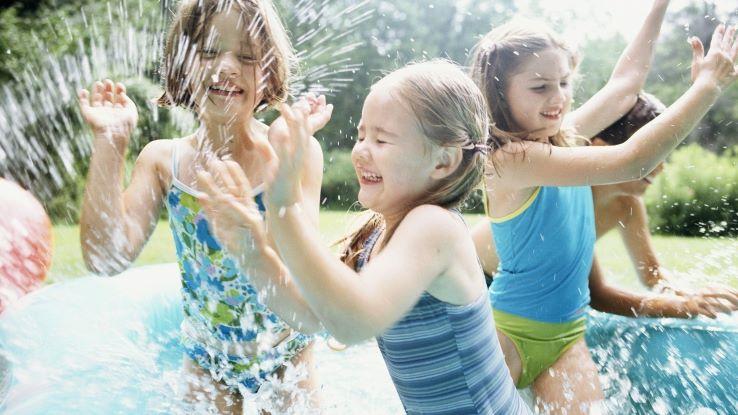 Intex Rainbow Ring Inflatable Play Center
No list of the best above-ground pools would be complete without mentioning the best kiddie pool on the market. That's where the Intex Rainbow Ring Inflatable Play Center comes into play. Not just a simple pool, this above-ground pool is built for fun, with two pools connected by a slide.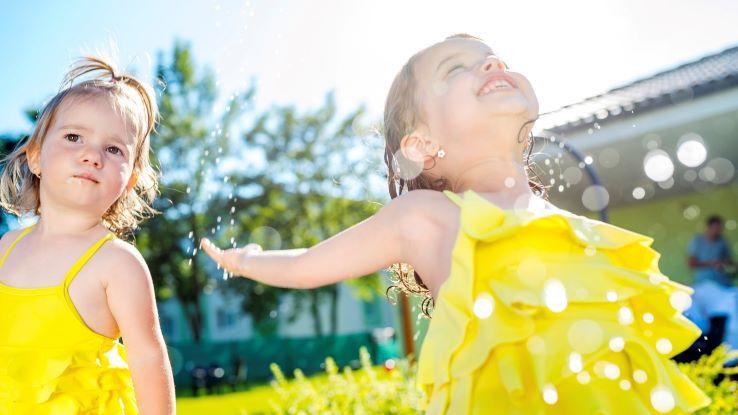 It also features a ring toss game and a water sprayer that attaches to your garden hose. It's small enough to blow up even if you don't have an air compressor but large enough to keep little ones cool and happy for hours.