What Are the Best Animated Explainer Tools Online?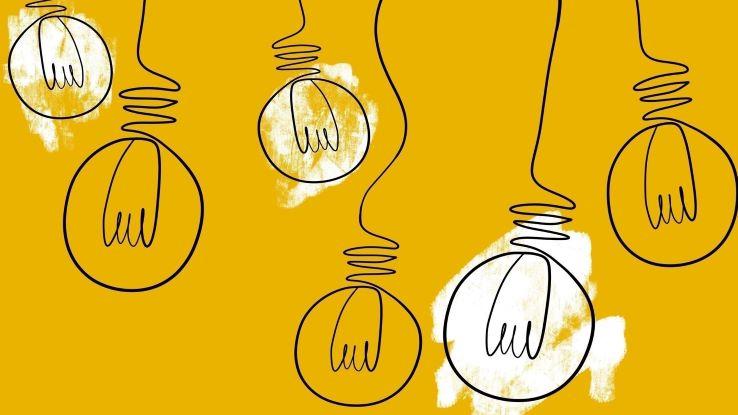 Our attention spans online are sometimes like those of goldfish. You have mere seconds to catch people's attention and persuade them to stay on your website. Animated explainer videos do just that while giving you a succinct, effective way to get your most important points across. Whether you're trying to sell products, introduce your business or explain concepts, these powerful videos don't just do an effective job; they also have numerous benefits. Are you looking to improve your Google search ranking? An animated explainer video might be just the ticket. Do you need to boost conversion rates? Research suggests that people are more likely to buy products after watching an accompanying explainer video.
Good explainer videos are original. They stand out from the crowd, appealing directly to your audience in an eye-catching, engaging way. But how do you make them? We've rounded up a few of the best online animated explainer tools to help get you up and running and discover how the right tools make all the difference.
PowToon
Equally great for startups and established businesses, PowToon offers an ease of use that makes it ideal for anyone who's just starting out making animated explainer videos. It lets you create videos with drag-and-drop tools and fun designs that are built right into the interface.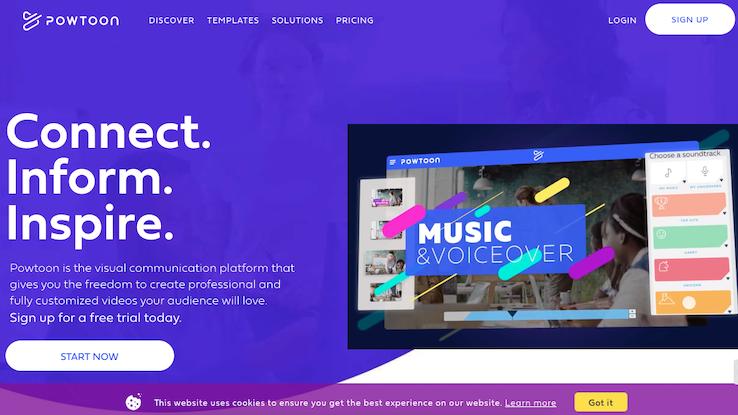 This online platform offers three pricing levels, including one that's free. It's been around since 2012, when it was created by four friends who wanted to provide businesses and individuals with intuitive, user-friendly animation software to help anyone create animated graphics with a professional-looking edge.
Most users can make a video in less than half an hour, relying on the built-in storyboard builder, simple customization, pre-loaded music files and at-the-ready templates. PowToon has support, webinars, training modules and tutorials to provide help for anyone who needs it.
Vyond
Originally known as GoAnimate, Vyond has been empowering people to create dynamic videos since it was founded in 2007. It has millions of users across the globe and offices in Silicon Valley in California, along with Taiwan and Hong Kong. Although it doesn't offer a free membership option, it does have four pricing levels based on the features you need most for everything from personal use to enterprise-level applications.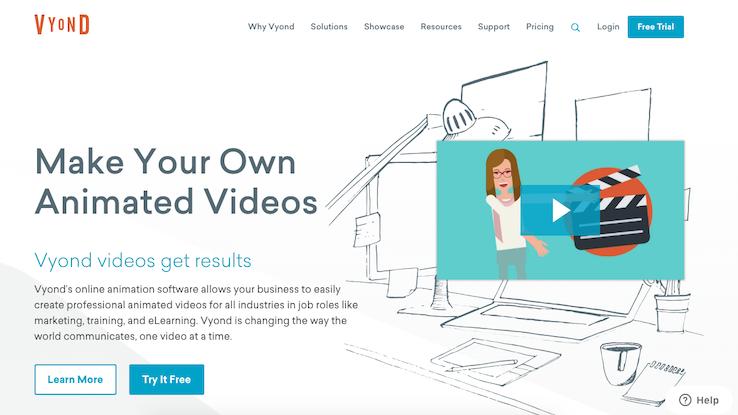 Vyond includes modern icons, a variety of styles and a large sound gallery that lets you play around with different effects. The editing options are varied, making it easy to strike the right tone with your video.
Animaker
If you intend to make short videos and you're on a budget, Animaker might be your best starting point. It doesn't have the volume of choices you get with other tools, but it does give you six video styles to choose from, including infographics, vertical videos, typography, handcraft, 2D and 2.5D.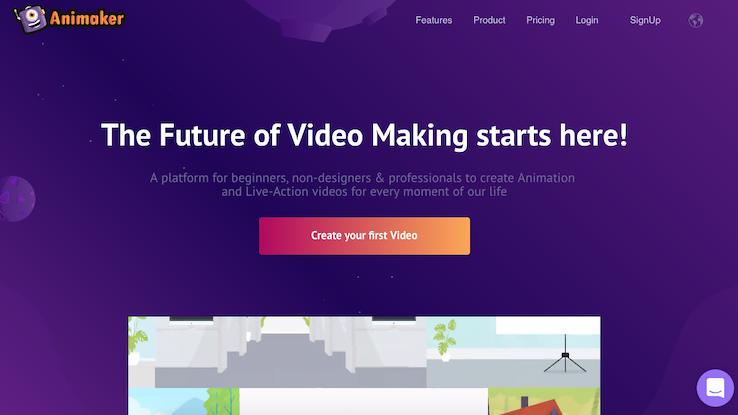 The free plan lets you make videos up to 2 minutes long. However, if you want to make longer videos, you can sign up for one of the paid plans, which start at a modest monthly cost. All three pricing levels deliver high-definition quality, but the business plan streams in 2K resolution.
Wideo
Another option with a decent free plan, Wideo lets you create branded animated explainer videos that last up to 60 seconds without having to pay for a subscription. The downside? You're limited to only 10 templates to choose from. If you want more templates and more features, you can upgrade to one of the paid plans.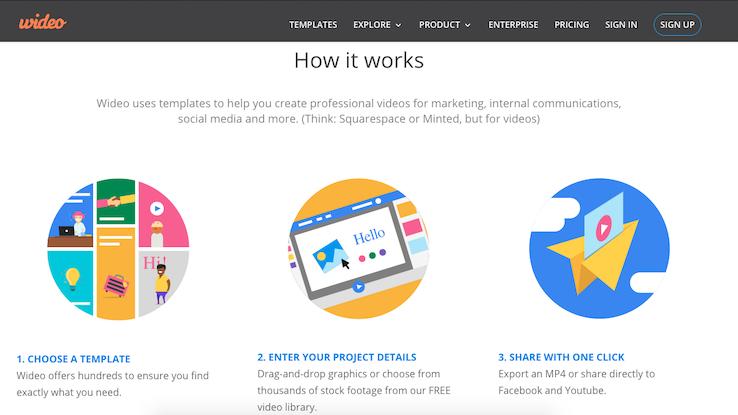 Basic plans give you access to 20 templates and video lengths up to 90 seconds. The Pro plan gives you access to the full gallery of templates and the ability to make animated explainers that last up to 10 minutes. The Pro+ plan gives you two accounts and the ability to make videos of up to 30 minutes.