What Are the Best Online Degree Programs for Seniors?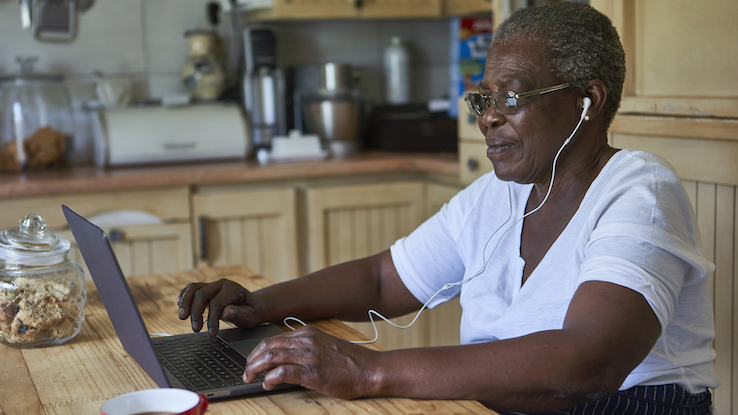 Heading back to college is a big step at any age, but it's one that's enriching whether you want to earn a degree or simply keep learning new things. And heading back to college online has the added benefit of allowing you to participate in your coursework from the comfort of home (or anywhere you want to travel). It can be particularly convenient if you have mobility issues or standing medical appointments that in-person classes might otherwise interfere with. 
In addition to freedom to learn anywhere, online degree programs that are ideal for older learners may have accelerated tracks or take less time to complete than others. They may even offer tuition assistance. If you're a senior who's considering returning to college for an educational encore or a first-time higher-education experience, these online degree programs can offer a format that supports your learning and classes that are tailored to the topics you're interested in. 
University of Washington
This Pacific Northwest-based university is widely regarded for its in-person degree programs at all levels, and its online offerings are equally robust. UW gives distance learners the option to participate in over 40 online-only and combination online and in-person certificate programs in topics like accounting, museum studies, engineering, technical writing and photography. These courses are completely self-paced, meaning you can move through them as quickly or as slowly as you prefer. In addition, UW has more than 180 majors, many of which offer online-only classes you can apply towards a full degree, along with a la carte online classes you can choose when you see a topic you want to learn about casually.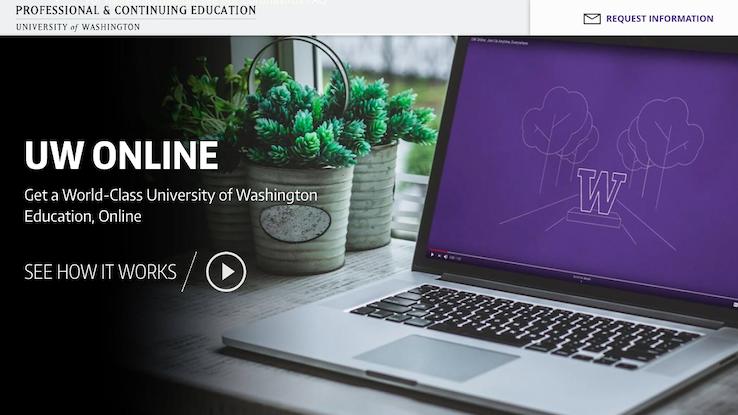 What helps UW stand out in its offerings for seniors is that the school's UW Retirement Association is active in creating education opportunities. Through its UW Encore program, you can learn about options to stay active, like engaging with your community, volunteering, mentoring students and participating in other activities while enjoying online learning, all of which can help keep your mind active. If you decide to earn a degree or certificate, UW Encore offers resources to help you learn new ways to put it to use, too.
Pace University
Like UW, this New York-based school also offers a program tailored specifically to the needs of senior students. Called the Encore Transition Program, this opportunity is meant to help older learners find employment, make a bigger social impact and pursue interesting ways to put their new knowledge to work for personal (and community) fulfillment. Once you become an alumni of Pace University, you'll have easy access to the Encore Transition Program to take advantage of its career coaching and technology resources.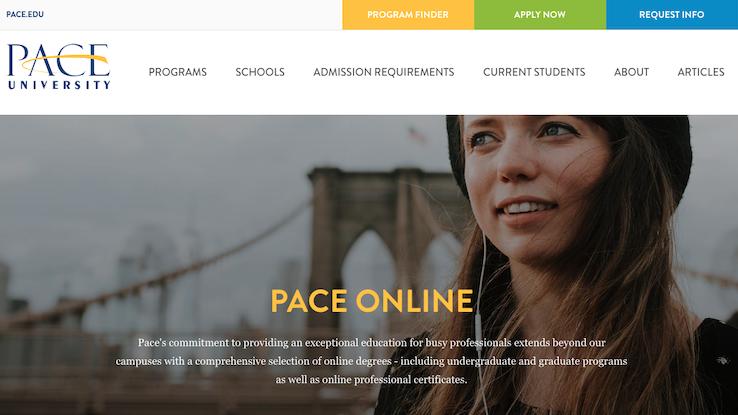 Becoming an alumni starts with taking courses from Pace. Its Pace Online programs are designed for busy people, particularly those who've already entered the workforce. You'll have a dedicated advisor to help you navigate your degree program should you choose to enroll in one, along with access to the university's library, tutoring services and IT help desk in case you run into any issues with your online classes. Pace has offered online programs since 1999, and during that time it's worked hard to figure out the resources and features that students need to succeed in a virtual learning environment. That, along with its varied online degrees and areas of study, even earned it a top spot on U.S. News & World Report's "Best Online Bachelor's Programs" list.
University of West Florida
Are you looking for resources designed to facilitate your transition into an online degree program? The University of West Florida has one that's particularly appealing. If you're over age 60 and meet Florida's tuition residency requirements — primarily that you must have maintained a legal residence in the state for 12 consecutive months prior to your enrollment in the school — you may be eligible for the school's Senior Citizen Tuition Fee Waiver. This means you don't have to pay tuition for a certain number of class credits — with the caveat that you use this waiver for classes that don't apply towards a degree.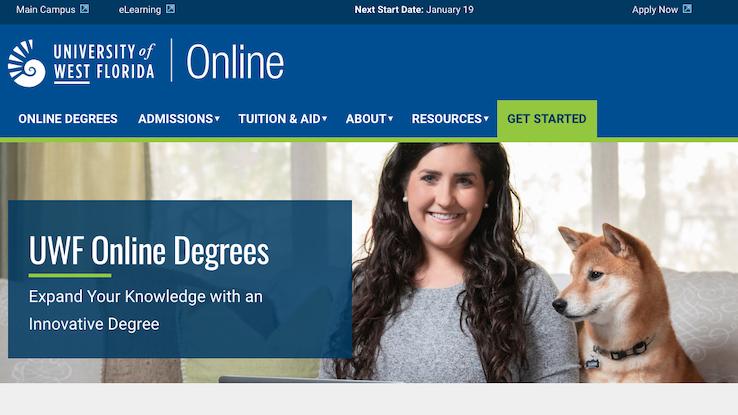 If you're looking to earn a degree, however, the University of West Florida has plenty of offerings that might pique your interest. There are dozens of undergraduate and graduate programs to choose from, including majors like criminal justice, English, maritime studies, international affairs and even more unique selections like supply-chain management. You can complete the entire application process online and also participate in the university's certificate programs if you decide against a traditional degree down the road.
California University of Pennsylvania
If you're not a resident of Florida, your options for tuition assistance aren't over. California University of Pennsylvania provides Pennsylvania residents with a similar program that has the added bonus of allowing you to apply your tuition-free credits toward your bachelor's or master's degree program requirements. Called the College Advantage Program, this offering allows you to earn up to 18 college credits per semester that go towards your degree, but you also have the option to audit those classes if you don't want or need a grade. All you'll pay for are university fees and any costs for textbooks and class supplies.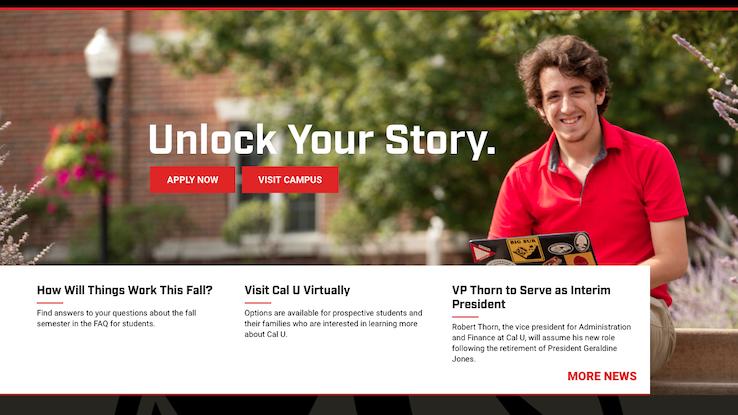 Cal U also shines when it comes to online degree programs, not just tuition-assistance programs. There are more than 75 degree options encompassing certificate and associate programs to doctoral degrees, and you can choose from majors and concentrations that span everything from Arabic language to exercise science to spiritual counseling, among more traditional offerings. Want to enjoy even more flexibility? Cal U's online teaching system works on most mobile devices for true on-the-go learning when you need it.
Union Institute & University
Topping College Factual's — a data-analysis site that also creates tools to help students find their ideal college and major — "Best Colleges for Non-Traditional Students" list is Union Institute and University, a private school in Cincinnati, Ohio, that specializes in online learning programs. College Factual bases this list on several factors and ranks schools on how well they provide flexibility for working adults, meet the needs of older students who want to learn online and allow older adults to draw upon their life experience while earning college credits. Union Institute & University's online program satisfies these requirements thanks to the school's long-time focus on creating a high-quality distance learning experience.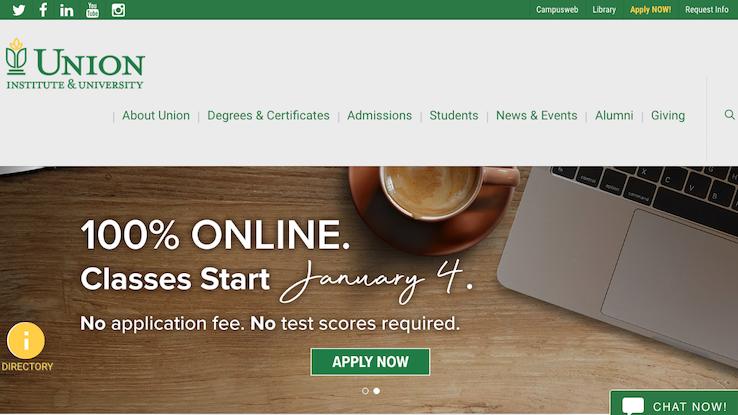 Because Union Institute & University specializes in online coursework, it's cultivated a broad range of degrees and degree programs for students. If you want a full degree, you can earn a bachelor's, master's or doctorate here, but there are also several certificates you can pursue to supplement your learning. Additionally, many of the program offerings are unique and specialized, such as the doctoral degree in Dr. Martin Luther King Jr. studies and the bachelor's degree in maternal child health.