Can You Play Candy Crush Saga Online?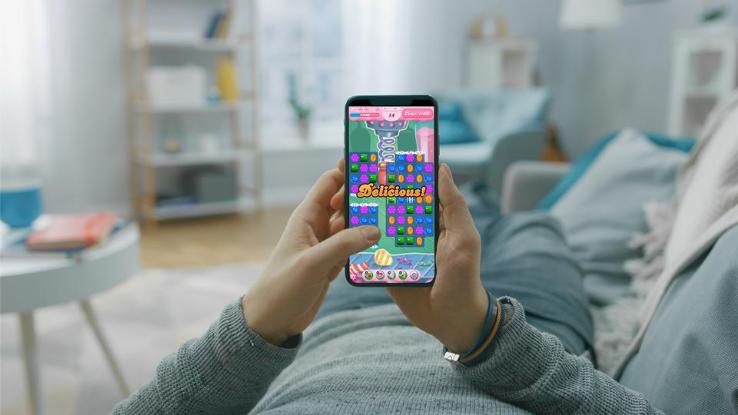 Candy Crush Saga was first released on the social media platform Facebook in 2012. It became a smash hit, and app versions for iOS, Android and Windows computers soon followed. Since then, the game has become a staple of mobile gaming.
There are numerous ways to play the game, including through apps and online. Whether you prefer to play via phone, computer or some other platform, this is what you need to know to join in on the fun.
Can I Still Play Candy Crush Saga on Facebook?
You can still play Candy Crush Saga online via Facebook by visiting the games page on Facebook while logged into an account. If Candy Crush Saga is listed among the "featured," "recommended" or "trending among friends" categories (and odds are good it will appear in one of those places), click on the Candy Crush Saga icon; otherwise, look for it using the search bar in the top left corner of the screen.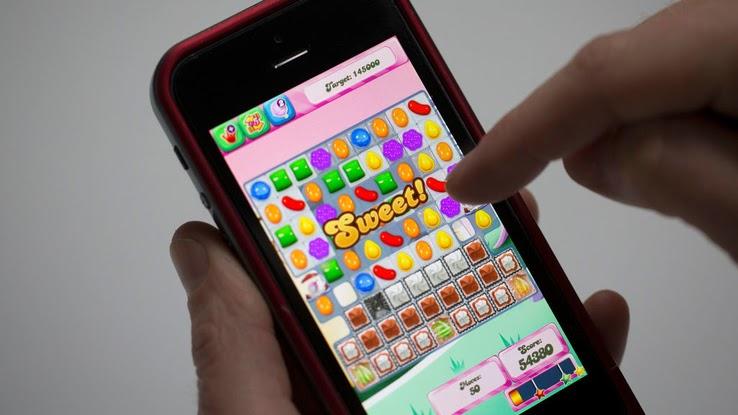 Either way, once you've selected the game icon, you'll need to grant Candy Crush Saga permission to access your account to begin. The advantage of this is that you and other friends who play the game will be able to send and receive free gifts, such as game lives and other goodies.
Where Else Can I Play Candy Crush Saga Online?
You can also play Candy Crush Saga on the website of King, the developer of Candy Crush games. To play, you'll need to have Adobe Flash Player installed and agree to King's terms of service and privacy policy. To save your progress, you'll need to create a King.com account using an email address.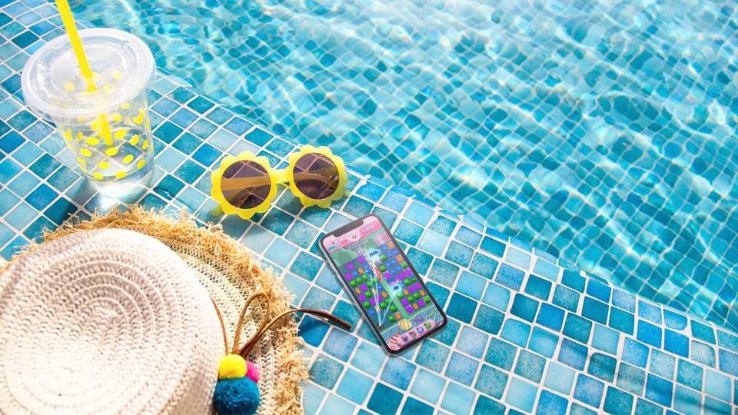 There are other websites that offer free-to-play versions of Candy Crush Saga outside of Facebook and King. However, because scammers sometimes create fake Candy Crush Saga websites, your best bet is to stick with King.com or Facebook, especially if you plan on making any in-game purchases.
Can I Play Candy Crush Saga With an App?
To play Candy Crush Saga offline wherever you go, all you need to do is download an app. Versions of Candy Crush Saga and its sequels can be found on the iTunes Store, Google Play and the Microsoft Store. Other sites also offer it for download, but as with online play, it's best to get the app from a trusted source.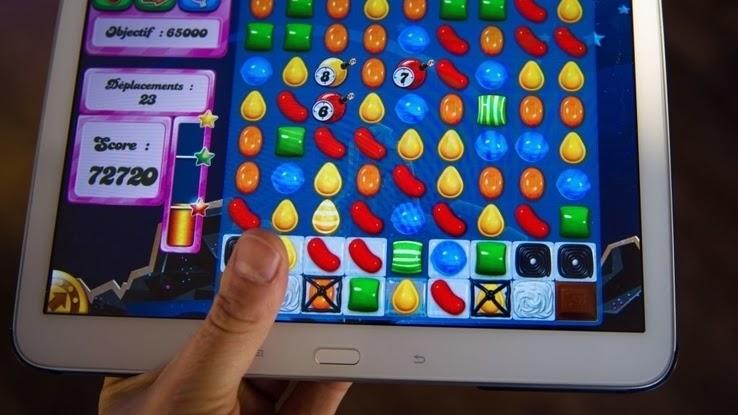 Overall Candy Crush Saga (and many of its sequels) are available for iOS, Android, Windows Phone, Amazon Kindle and Fire devices. If you want to download Candy Crush Saga directly to your computer, the game is compatible with Windows, Mac and Linux operating systems.
What Candy Crush Saga Games Are There?
The original Candy Crush Saga game is still very popular and had already been downloaded 2.73 billion times five years after it was released in 2012. There are other Candy Crush Saga games as well: Candy Crush Soda Saga features a soda bottle that can pop and float; Candy Crush Jelly Saga includes a new game piece (which is made of jelly); and Candy Crush Friends Saga allows you to pick different characters, each with different special powers that aid in gameplay. All of the above can be played online as well as via app.
How Do You Play Candy Crush Saga?
Whether you're playing the original version of Candy Crush Saga or one of its sequels, the basic gameplay is more or less the same. The object is to move matching candies together by color and shape in order to clear those candies, removing them from the board. Matching four or more candies together can create special pieces, which allow you to clear the board more quickly.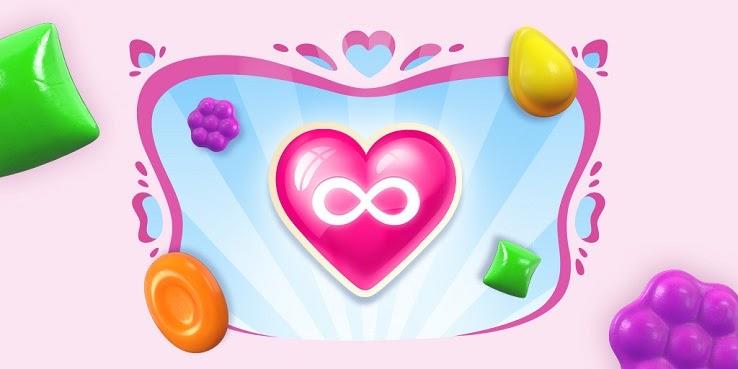 Each level becomes progressively harder, with more roadblocks being thrown your way, such as timers, chocolate pieces, and more. You can earn power-ups by clearing boards, or you can buy them directly from the game site, Facebook, the Apple App Store, Google Play or other merchants connected with your Candy Crush account. Where depends on the platform you're playing on.