What Is the Most Comfortable Sleeper Sofa?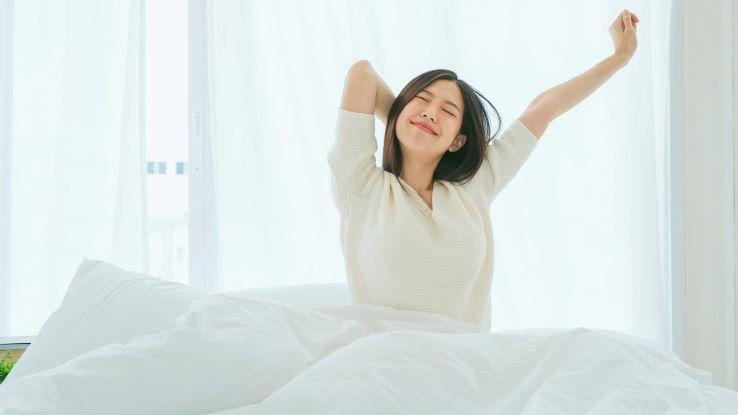 Great sleep and good support — two words not commonly associated with sleeper sofas. In years past, flimsy mattresses and bulky iron frames made sleeper sofas a recipe for disaster, and anything but ideal for a good night's sleep. Thankfully, today's sleeper sofas give you more options and tons more dream-inducing comfort.
There's nothing like the convenience of having an extra bed at the ready for when guests come to visit. To help you provide an amazing, restful snooze, we've rounded up the five most comfortable sleeper sofas for your consideration, along with a few tips for choosing the sleeper sofa that's right for you.
Mercury Row Imani Sleeper
The Imani Sleeper made by Mercury Row is sleek and stylish, available in multiple colors and covered in a luxurious velvet fabric that adds instant plush style to your room. Best of all, this sleeper sofa is easy to maneuver with no pullout mattress. It features a split back that lets you lower it for lounging or fold it flat to get some sleep. With no bulky support structure to keep you tossing and turning to find a comfortable position, this sleeper sofa delivers comfort with a hefty dose of luxurious style.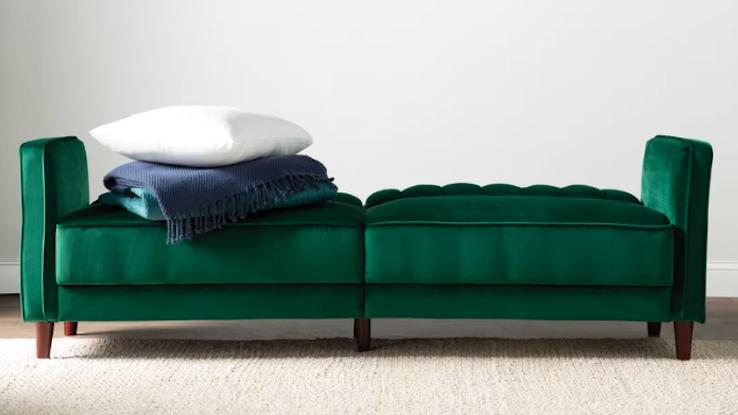 west elm Shelter Queen Sleeper Sofa
If you're looking for a more traditional option, the Shelter Queen Sleeper from west elm might be the right choice for you. By day, you can cocoon yourself in plush comfort provided by the pillowed, three-sided design of the sofa. By night, you can slumber sweetly on the pullout mattress, which is made of a combination of gel-infused memory foam and high-density foam. If it's style you're worried about, no need. Not only does this sofa feature classic lines and a handcrafted frame, but it's also available in multiple colors and fabric choices, making it easy to customize to your liking.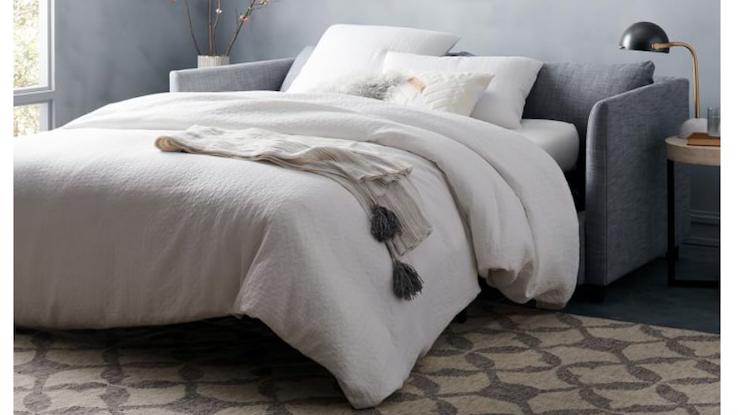 Amy Queen Sleep Sofa From La-Z-Boy
For anyone looking for the ultimate customization, La-Z-Boy's Amy Queen Sleep Sofa delivers that and more. You get to choose everything down to the finish of the wood, color of the upholstery and type of cushion on this sleeper sofa. Best of all, you can select the type of mattress, ensuring that whoever sleeps on it will be cradled in comfort.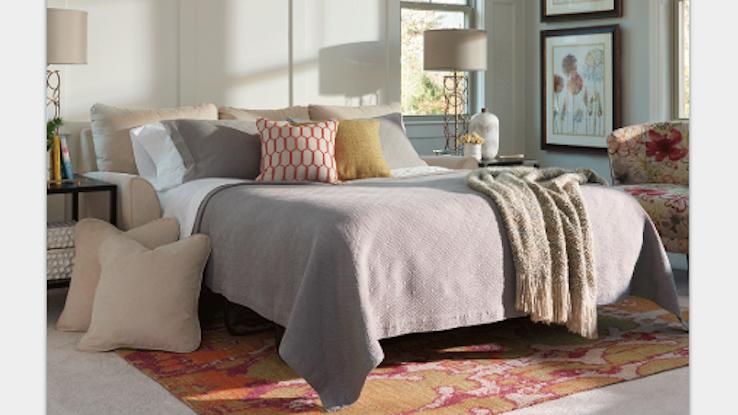 Options include the standard Supreme Comfort mattress, which features an innerspring core with added padding on top. The memory foam mattress option features a supportive 3-inch base of polyfoam topped with high-density, viscoelastic memory foam for pressure relief and conformity. The third option is a SlumberAir mattress system, which features an inflatable topper that lets you achieve your ideal firmness.
Luna Upholstered Daybed Sleeper From Pottery Barn
Are you short on space? No problem. Pottery Barn's Luna Upholstered Daybed Sleeper has a sleek footprint, making it ideal for areas that would be overcrowded by a traditional sleeper sofa. It's made from GREENGUARD Gold Certified materials and crafted in the company's North Carolina factory. It also has a trundle, giving you the option to convert the space-saving sleeper into a full-size mattress.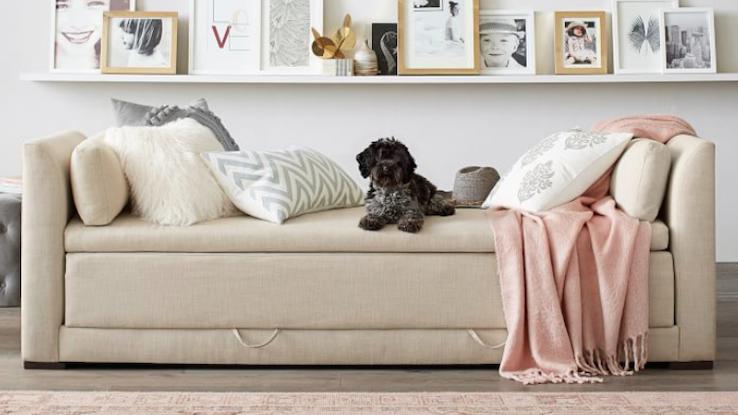 Burrow Nomad Sleeper
It's tough to find a great sofa-in-a-box, let alone a comfortable sleeper-sofa-in-a-box. But that's just what the Burrow Nomad Sleeper is. No need to schedule a delivery time with furniture stores. You'll get this sleek sofa in three boxes with simple instructions for easier-than-you'd-think assembly. The sofa comes with a sleep kit, including a cozy memory foam mattress, blanket, sheets and pillow. The result is a soft, supportive night's sleep without any bars poking into your back or mattress sagging in all the wrong spots.
Tips for Choosing a Comfortable Sleeper Sofa
Whether you're debating one of these sleeper sofas or another mode that's caught your eye, it helps to understand your options to choose the one that's most comfortable for you. For starters, consider the mattress style. Sleeper sofas used to come with spring mattresses, but today's options often come with memory foam, hybrids, air mattresses and plush cushions that add varying levels of support.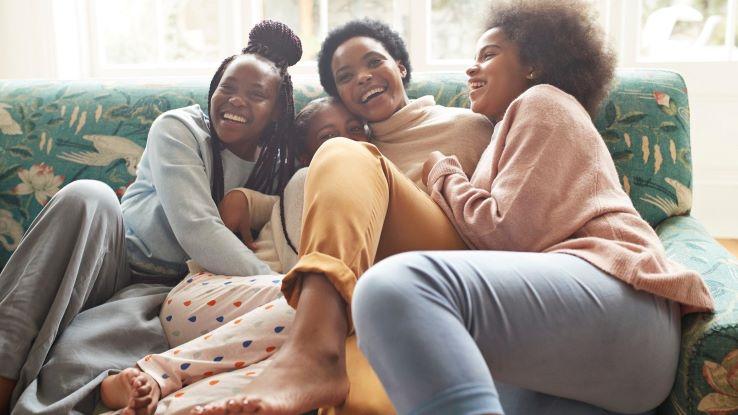 It also helps to keep the size in mind. If you're dealing with cramped quarters, a twin or daybed with a trundle might be your best bet. However, if you've got space, a queen sleeper offers ample room for guests.