Does Publix Have a Grocery Delivery Service?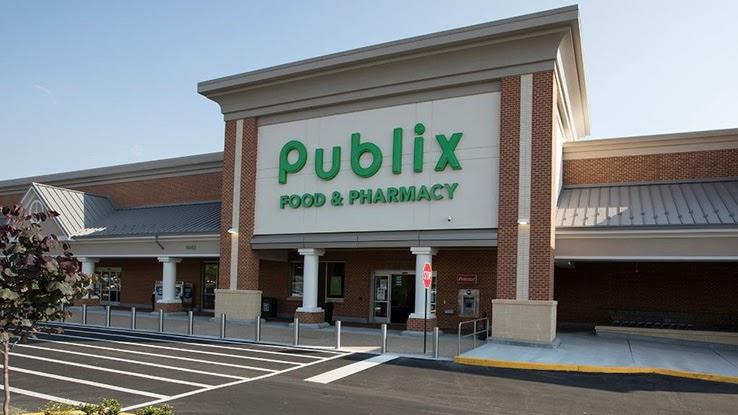 Fans of Publix, the grocery store chain based out of Florida, love the company for its fresh produce, beautifully decorated bakery goods and frequent buy-one-get-one-free specials. Publix has a reputation for friendly customer service as well as a large selection of everyday and unusual grocery items that keep shoppers intrigued, too.
Whether you're a fan of Publix or you live near one of these stores and haven't tried shopping there yet, you might wonder if you can combine the stores' exceptional inventory with the convenience of delivery. And there's good news: Since 2019, Publix has offered delivery through Instacart, a company that provides delivery service for multiple store chains. Delivery through Instacart is convenient, but there are some tradeoffs. Here's what you need to know about Publix grocery delivery.
How Publix Grocery Delivery Works
Publix offers its grocery delivery through the company's website, although Instacart is the company that actually performs the deliveries. You'll need to sign up for an account or log in if you already have one, and you must enter your ZIP code to determine whether delivery is available in your area before you can place an order. If your ZIP code is eligible, the site then takes you to a searchable database of every item from Publix you can order and have delivered.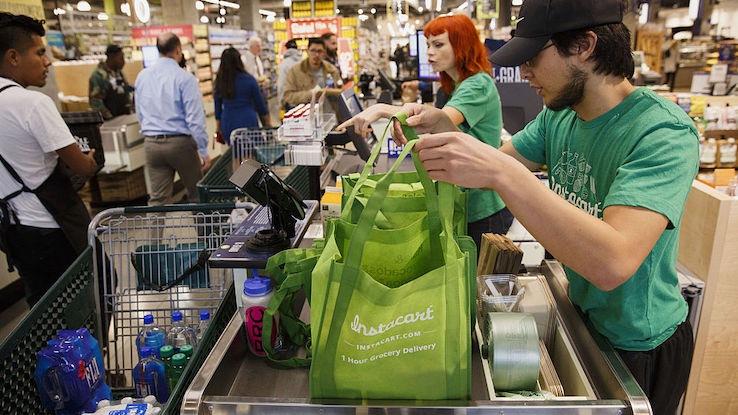 Choose the items and quantities you want, adding them to your cart as you work your way through the different departments — you can even order and customize one of Publix's famous sub sandwiches to have delivered to your home or office. The next step is to schedule a date and time range for your delivery to occur. Finally, you can check out, and Instacart will handle the shopping process and delivery for you.
What You Need to Know About Instacart Before You Shop
Before you place an order for an Instacart delivery, there are some things you should be aware of. Instacart dispatches a shopper to take care of your list and deliver everything for you, meaning someone working for Instacart goes around the store picking out your items, purchasing them and bringing them to your location. You can't choose a particular shopper or store for your order because Instacart chooses shoppers and stores for orders that come in based on the delivery person who's available at the time. You'll also need to spend more than a certain amount on your order to be eligible for Instacart delivery.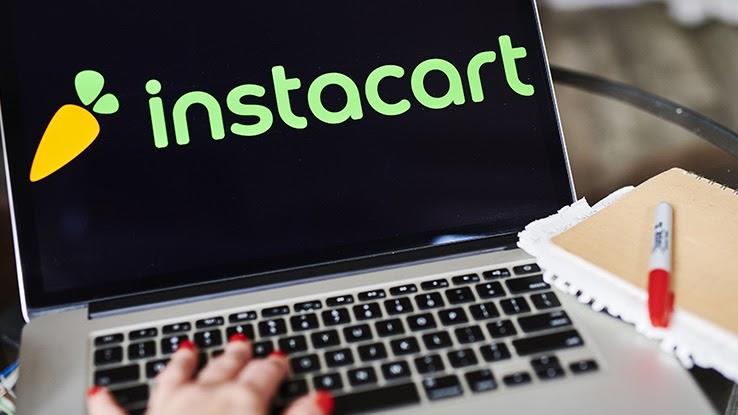 You shouldn't expect to pay the exact same prices for Publix delivery as you would when shopping in-store. Instacart's pricing can be different, and some store specials don't apply to delivery orders. You'll also incur fees from Instacart, including a service fee and a delivery fee. You can avoid the delivery fee by paying $99 a year for an Instacart membership, which waives your delivery fees on any order over $35. Tips to the driver are optional, but the website defaults to a 5% tip.
What Other Stores Use Instacart?
Publix isn't the only grocery chain that relies on Instacart to provide delivery services. Instacart partners with hundreds of retailers across the country and dispatches tens of thousands of shoppers to take care of orders just like yours. You can shop with Instacart in cities throughout all 50 states and the District of Columbia.
You can find plenty of national chains that use Instacart for delivery, including well-known names like Kroger, Albertsons, Food Lion and H-E-B. Smaller grocery chains like HyVee, Meijers, Wegmans and Lowes Foods partner with Instacart as well. You can choose Instacart delivery with some warehouse clubs like Sam's Club, Costco and BJs. Some specialty retailers like CVS, Total Wine & More, and Petco also use Instacart for their delivery.