What Are the First Things to Consider for Wedding Registries?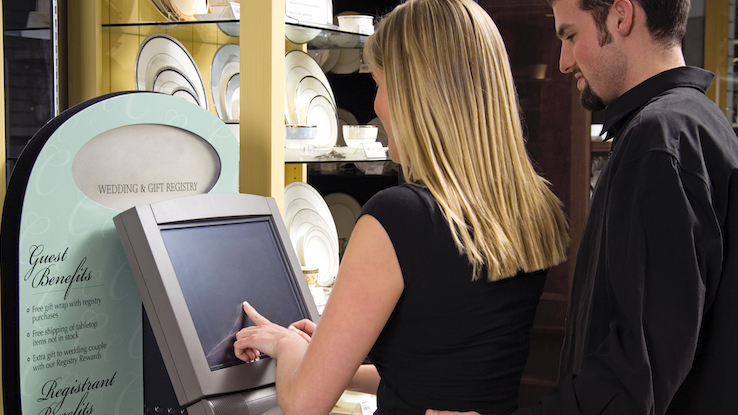 Before it's time to raise a glass to toast to your new lives together, there are tons of plans to be made. And creating a wedding registry is one of the most fun of all the activities that go into planning a wedding. This is the list that your friends, family and loved ones will use to guide their gift-giving efforts, so it's important to create a helpful one.
Wedding experts agree that you should consider registering at more than one store to give everyone options. It's also helpful to include items at a variety of price points. Most importantly, don't put it off. Get started on your registry as soon as possible so that everyone has access to it for multiple wedding-related occasions, from your engagement party to your bridal shower to your wedding day.
Consider Wants and Needs
Before you start dreaming of the things you'll add to your registry, it helps to evaluate exactly what you need — and want. Take some time to sit down with your partner to make a rough list of what you both already have and the items you want to add to your household. If you're younger or haven't lived together yet, you might need essentials like plates and glasses. But if you already have a home established together, you might want items that are more fun or geared toward entertaining. This is the ideal time to talk about your preferred styles, colors and materials, too. Once you're on the same page about these details, creating your registry becomes easier.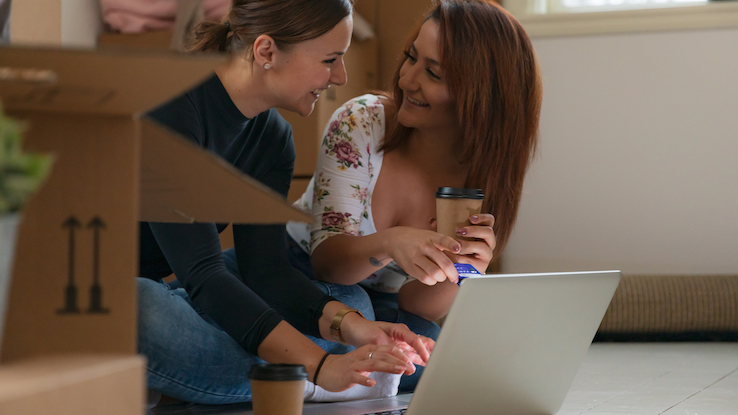 As you get started, think about the foundation items that you need to complete your home together. This is subjective and based on what you both already have. Make a list of everything you can think of that you might want, going room by room. Kitchen, bathroom and bedding gifts are common for wedding registries.
Think ahead. If you're registering for plates and flatware, consider asking for eight of each piece to give you added flexibility for future entertaining. If you need sheets, find the thread count you like best and add them in your favorite colors and patterns. Many couples start by filling their registries with kitchen essentials like dinnerware, drinkware and tools. Linens are also a good starting point.
Fill Up on Entertaining Essentials
Even if you're an occasional entertainer, it's nice to have nice things on hand for a dinner party or brunch with friends and family. Also, as you get older, you might find that you enjoy entertaining at home more than going out to clubs and bars. Your registry is a perfect entryway to set yourself up for get-together success. Consider adding serving pieces like serving trays and bowls. Stock your list with barware like all-purpose wine glasses, cocktail glasses and dishware; these are traditional registry items that double as great entertaining essentials. Don't feel like you have to keep anything super-formal. If you have a more relaxed or eclectic style, find options that feel true to you. Other entertaining extras to consider include a champagne bucket, cake stand, carving set, water pitcher and candlesticks. You might also opt for small kitchen appliances like a deep-fryer for snacks, an ice maker or an espresso machine.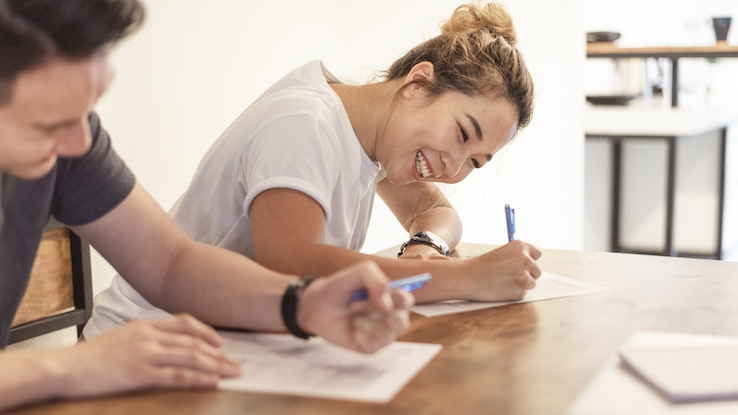 Hit the High Notes
Once you have a good assortment of basics and entertaining staples lined up, start considering some of the more splurge-worthy items you've had your eyes on. A stand mixer is one of those essentials can take your kitchen game up a notch. A new set of pots and pans or plush bedding are good options too. Think about some of the special things that you and your partner want and add them to the registry. You'll likely have a few guests that want to give you something memorable and special, and it's helpful to add some of these things to your list.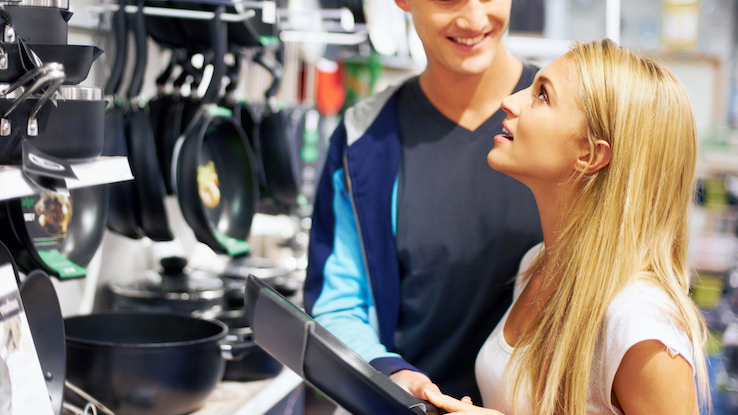 Ultimately, you want to fill your registry with items that you're going to use. Don't register for things you think you should want or things that people traditionally get if you don't want them. Register for the things you'll love and make good use of. If you and your partner rarely cook at home but love to travel, stock your list with luggage and travel essentials. If you love cooking, outfit your kitchen in style. If you already have everything you can think of that you need, you might request money you'll put towards your honeymoon or ask wedding guests to donate to your favorite animal charity in lieu of physical gifts. Your registry should be a reflection of you, your partner and the life you're building together. Stick with the things that feel right and true to who you are.