How Can I Get Certified to Teach in California Online?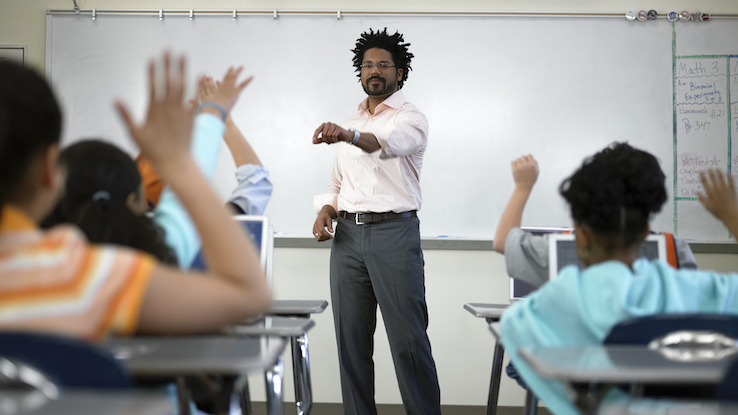 Are you passionate about shaping inquisitive young minds? Are you patient, friendly and caring? If so, a career in teaching could be the perfect match for you. California is projected to experience solid job growth in education, making teaching an ideal career choice, especially if you're looking for a field with job security and the ability to hone your own skills, too. But what's required to earn your certification to teach in The Golden State? Learn how much of the process you can complete online, along with the steps you need to take in person to become a California teacher.
Research California Teaching Requirements
The requirements you need to meet vary, depending on the type of teacher you want to become. California has unique pathways for those who want to teach elementary school, secondary school or special education. Elementary school teachers need to apply for a Multiple Subject Teaching Credential, while aspiring secondary school teachers need to apply for Single Subject Teaching Credentials. If you want to pursue a teaching career in special education, earning the Education Specialist Instruction Credential is the required route.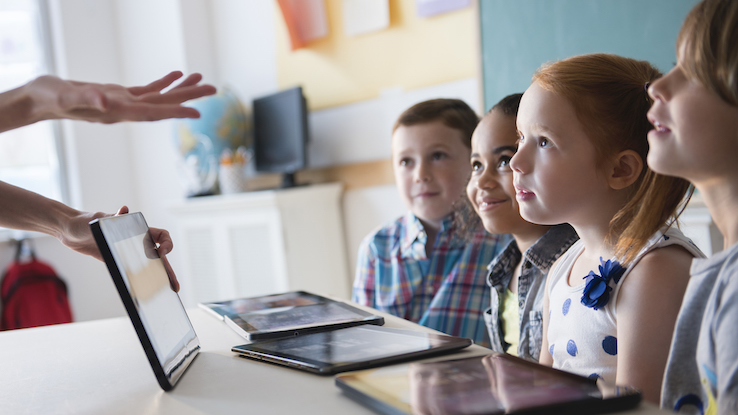 So, before you figure out how much of the process you can complete online, you need to decide what path you want to take. From there, you'll be able to chart your course to become certified.
Before you can get certified, you need to complete all of the educational requirements that make you eligible for certification. The California Commission on Teacher Credentialing has a list of more than 250 approved institutions, including several that offer online programs, where you can complete the educational requirements. The Rossier School of Education at the University of Southern California has a master's degree program in teaching that you can take online which is one pathway to follow. Available concentrations include Multiple Subject Teaching, which is appropriate for an elementary school teacher, and concentrations in math, science, social science and English, which are appropriate if you want to become a secondary school teacher.
California State University, Concordia University Irvine and Pacific Oaks College are also among the approved options if you want to earn your teaching credentials online. Each has its own educational pathways and requirements. There are also numerous traditional schools that offer approved training and education. Keep in mind that, in addition to wrapping up your online or classroom-based learning, you'll also need to complete the required fieldwork. This typically includes an internship and/or student teaching.
No matter where you choose to complete your education, keep in mind that California's Commission on Teacher credentialing requires you to take specific courses, including health education, U.S. constitution, computer technology and reading instruction. Make sure whatever educational program you're considering meets the requirements.
Alternative Paths to Getting Certified
California has alternate ways to become certified if you have a degree in something other than education. You'll still need to meet the state's requirements in basic skills and take the necessary courses on the U.S. Constitution, math, reading and writing, or you'll need to take a test to demonstrate your proficiency in those subjects. You can do this by taking the California Subject Examination for Teachers.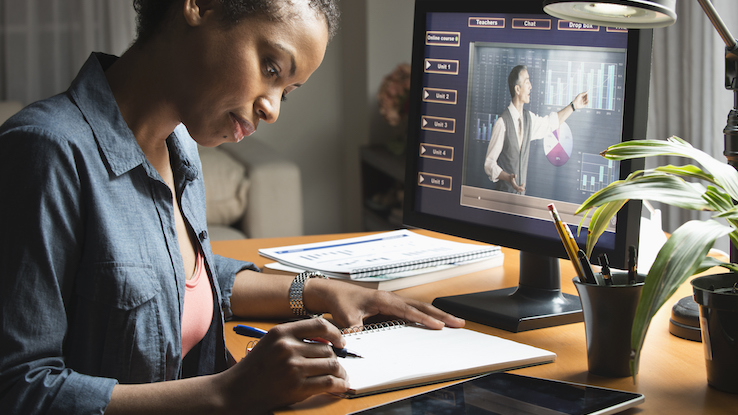 Alternative ways to meet certification requirements include completing school or university internship programs, teaching for three years or more at a private school or serving in the Peace Corps for 18 months or longer.
How to Get Certified in California
Completing the educational requirements is only part of the puzzle. You also need to complete at least 600 hours of hands-on experience in the classroom and pass the certification tests, which include the California Basic Education Skills Test (CBEST) or the California Subject Examinations for Teachers (CSET) in multiple subjects. The type of test you need to take depends on the certification you're trying to gain. You can apply to take the tests and prepare for them online. The test itself must be taken at an approved facility after scheduling an appointment for it.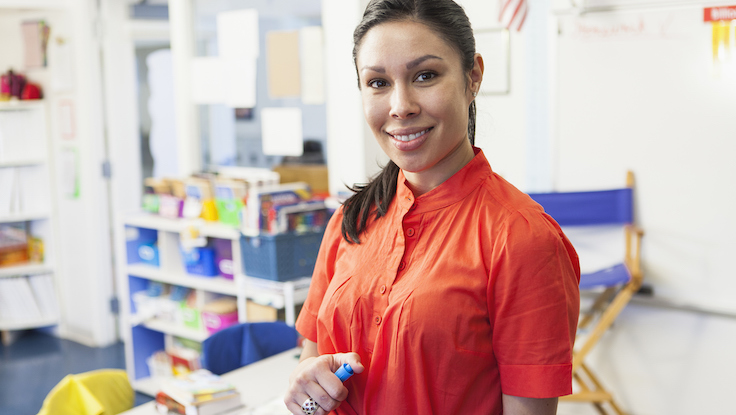 To get certified, you also need to have a sponsor, which may include a California-based college, university or school district, complete and submit a formal recommendation online. You'll have 90 days from the time you apply for certification to complete the online recommendation. Otherwise, you'll need to submit a new application.
Parts of the teaching certification process in California can be completed online. As long as you've completed your education at an accredited school that's approved by the California Commission on Teacher Credentialing, you can get your degree online. You can also apply and prepare for your certification testing online. However, the necessary fieldwork and taking the actual test are two important components that you'll need to do in person.