Where Did Gospel Music First Originate?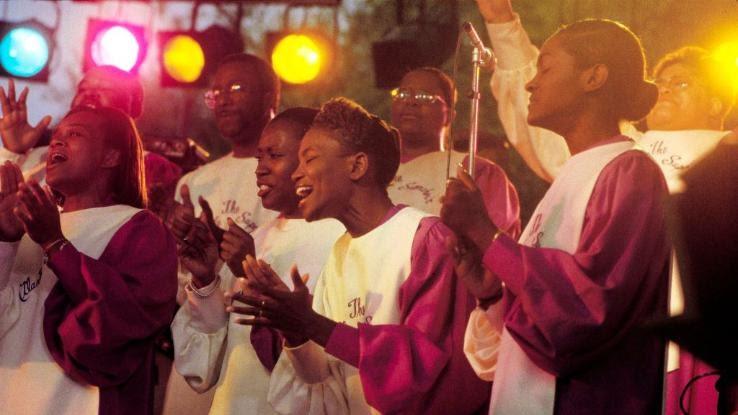 Melodic, soulful and stirring, gospel music is unique in its ability to move people — emotionally and spiritually. And from the rich harmonies and upbeat tempos to the meaningful lyrics and bright energy, there's a lot to love about this historied genre of music that first started developing in the late 1600s. The story of gospel music is a fascinating one that the University of Southern California describes as "a product of the religion, culture and history that constitute the African-American experience," highlighting the genre's importance in Black art but also in Black culture.
From the traditional songs of enslaved people to early hymns, the style is a musical melange that continues to evolve. Whether you're a fan of the latest gospel music or can't get enough of traditional gospel songs, it's important to learn about the ever-evolving history of the genre. Here we'll explore not only how gospel music became a celebrated genre in its own right but also how it continues to impact today's songs.
Gospel's Origins Have Roots in the American South
Like many creative movements, the origins of gospel music can't necessarily be traced back to a single source in history, but they can be traced back to a time period. Some scholars credit British minister Isaac Watts, the "godfather of the English hymnody," for laying down the foundations for the lyrical content of later gospel hymns. Watts was credited with writing somewhere between 600 and 750 hymns throughout his life, including the lyrics to the Christmas classic "Joy to the World."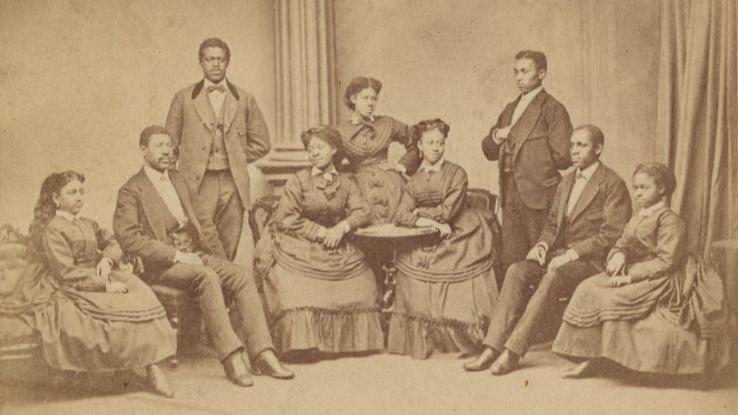 Enslaved African people who were brought to the American South, however, are responsible for the development of the musical elements that began shaping gospel music. African music introduced many elements that would later feature heavily in gospel, including call and response, polyrhythms and improvisation. While enslaved people were gathered in fields laboring or socializing, they also "improvised folk songs," according to Cincinnati Playhouse in the Park.
During the "great awakening" of the 1730s, white landowners and other British colonists were suddenly convinced of the need to forcibly convert enslaved people to Christianity. Over time, this resulted in the formation of a number of Black churches throughout the American South, and recently converted Black Christians were exposed to a variety of Watts' hymns and other religious music while attending services. By the 1800s, the African-American community had launched a new musical awakening as people began to blend spirituals and hymns with elements of traditional African folk music, such as shouts and chanting of lined hymns. These songs gradually spread throughout worship services at Black churches and formed the backbone of what would become gospel music.
In 1871, a group of Black artists called the Fisk Jubilee Singers, all but two of whom were formerly enslaved, set out on a musical fundraising tour in an effort to prevent the closing of Fisk University, a historically Black college in Nashville, Tennessee. The vocal artists performed "slave songs" called spirituals, which described the hardships of slavery against a backdrop of Christian values. The group's performances would go on to launch an international tour that was largely credited for introducing slave spirituals to the world.
Gospel Exploded During the 20th Century
The meteoric rise in use of the radio in the 1920s gave what would eventually become known as gospel music an even greater platform as its popularity continued to spread. Throughout the 1930s and 1940s, gospel songs continued to flourish, and traditional spiritual elements were combined with other styles. One notable example comes from the Golden Gate Quartet — originally known as the Golden Gate Jubilee Quartet — that formed in 1934. The group blended spiritual music with barbershop quartet songs and musical elements of jazz and blues. Although it's undergone a number of changes in lineups since its inception, the Golden Gate Quartet still performs today.
The same period saw the rise of Sister Rosetta Tharpe, a recording artist whose gospel recordings soared to popularity. Not only could Tharpe sing, but her skills on the guitar came to be regarded as absolutely legendary. Her blend of gospel lyrics and rhythm would later earn her the nickname of "The Godmother of Rock 'n Roll" and help pave the way for later secular gospel musicians such as Elvis Presley and Aretha Franklin.
Gospel would go on to influence a large number of other styles when artists like Ray Charles blended it with R&B and Marvin Gaye effortlessly gave it a Motown-style makeover. Other singers, such as Lee Williams and Bill Gaither, achieved widespread recognition among the gospel music community. Lee Williams and his group, the Spiritual QCs, began recording gospel songs and touring around 1970. The group went on to produce multiple Gospel Top Ten Billboard hits and garner a nomination for the Best Gospel Album from the Soul Train Music Awards. The winner of 10 Stella Awards, Lee Williams remained active as a gospel singer until the 2010s when he began experiencing the effects of Alzheimer's.
Today's Gospel Music Blends Tradition With Modern Sensibilities
Despite having been woven into countless other musical styles throughout the years, gospel music is still alive and well in its own right. To get a taste of some of gospel music's most popular modern-day incarnations, check out online music sites such as Black Gospel Radio, which plays free Black gospel music around the clock.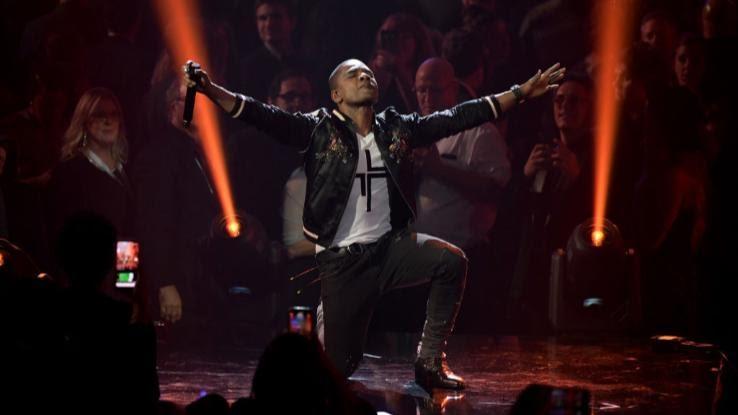 True to the traditions of the past, gospel music remains a bit hard to pin down into a single category to this day. There's a wide variety of popular artists who make contemporary gospel music, and many of them blend their own musical styles with traditional gospel-themed messages.
Singer Yolanda Adams utilizes everything from traditional elements such as a backup choir to modern, upbeat R&B rhythms and vocals. Darwin Hobbs has become known for his Luther Vandross-like soul elements, while Kirk Franklin is well known for combining gospel with hip-hop and rap. Even popular artists such as Kanye West have begun producing gospel records for today's audiences. West's album Jesus Is King earned him four 2020 Billboard Music Awards, including Top Gospel Artist, Top Gospel Album, Top Christian Album and Top Gospel Song for "Follow God."
Perhaps more importantly, however, gospel music still flourishes in the same places where it was first sung to life. Each week, gospel songs flow from the pews of churches across the country, as believers gather to celebrate their faith. From its origins in hardship to its best-selling albums, gospel music continues to be a source of strength, inspiration and joy to listeners and singers alike from all over the world. Whether its themes are heard playing in a Top-40 radio program or sung by a local choir, gospel is very much alive, and it's vital to recognize its rich history and the meaning it carries for Black communities across the country.