The Ultimate Guide to Choosing the Perfect Wedding Suit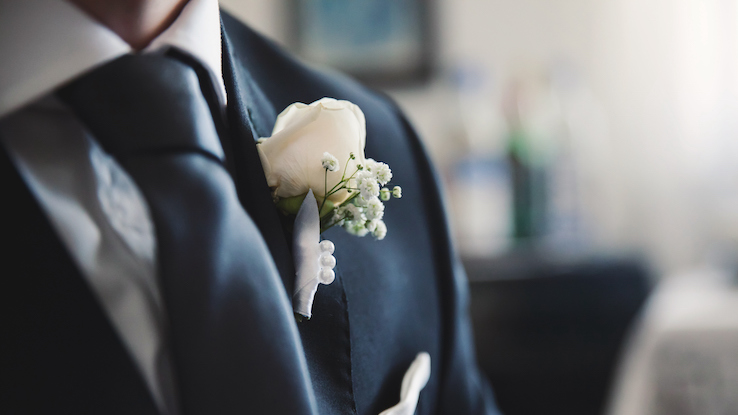 Your wedding day is one of the most important days of your life. And one of the most important aspects of your wedding day is what you wear. Choosing the perfect wedding suit can be a tough decision, but don't worry – this guide has got you covered. From classic tuxedos to more modern options, we'll help you find the right suit for your big day. And don't forget the accessories! A well-chosen tie or pocket square can really make your look pop.
Classic Tuxedo
If you're looking for a timeless look, a classic tuxedo is the way to go. A tuxedo should be black for a formal wedding, and the jacket should have a satin lapel. For a truly traditional look, pair your tuxedo with a white shirt and black tie. Complete the look with black dress shoes – they should be clean and polished.
Modern Suit
A modern suit is the perfect choice for a fashion-forward groom. With so many style and fit options available, you can definitely find a look that suits you. And don't be afraid to experiment with color and pattern. A modern suit can definitely make a statement.
Modern suits come in a wide variety of colors and styles. They may be less fitted than tuxedos and more formal suits, which gives them a less polished look that can work well for a casual wedding. They also come in brighter and lighter colors that are better for more rustic weddings. They may even have special details like unique collars or fun linings.
The Right Accessories
The right accessories can really make your wedding suit pop. A well-chosen tie or pocket square can add a touch of class to your look. When accessorizing your wedding suit, pay attention to the details. Consider the colors and patterns of your shirt, tie, and pocket square. They should all work together harmoniously.
The tie should also be the proper length — too short or too long looks sloppy. If you're not sure what to choose, err on the side of caution and go with a classic black tie. You can't go wrong with that! A black tie is always appropriate, whether you're opting for a traditional tuxedo or a more modern suit.
For a more unique look, try a patterned tie or pocket square. Just be sure that the colors don't clash. You don't want to look like you got dressed in the dark. If in doubt, keep it simple
You also have a few more ways to accessorize. Jewelry like the right watch can add a pop of flair to a suit. Likewise, cufflinks give you the opportunity to introduce a fun element into your look without adding more color to the suit.
Your wedding suit is one of the most important parts of your wedding day look. With so many choices out there, it can be tough to decide on the perfect one. Use these tips to choose the wedding suit that's ideal for your big day.