How Does a Hydro Flask Work?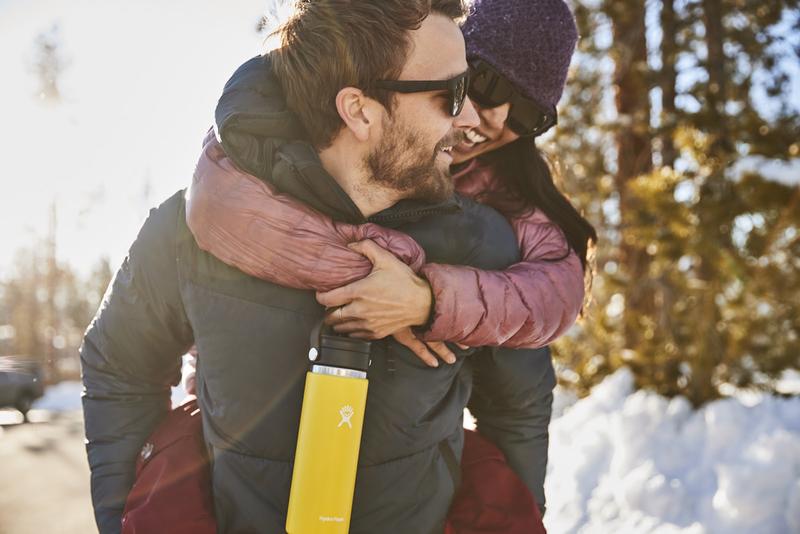 Founded in 2009 in Bend, Oregon, Hydro Flask set its sights on innovation and quickly earned respect in the insulated drinkware industry. The company started with the same vacuum insulated technology that has been around for more than a century in Thermos-style bottles. However, the company didn't stop there and went on to make improvements that are appealing and eco-friendly while still delivering enhanced performance.
By supporting an active — and refreshing — life on the go, Hydro Flask's innovative line of products appeals to both younger and older generations. If you've ever wondered how the seemingly magical Hydro Flask keeps the cold or hot in for hours at a time, we've got some answers. Take a look!
Boosted Vacuum Technology Takes Hydro Flask to the Next Level
From the beginning, Hydro Flask developed products that changed the mindset of what a water bottle could be. Prior to the invention of Hydro Flask, vacuum technology was mostly only used for hot drinks, and the options mainly consisted of large, bulky, Thermos-style containers. Hydro Flask took the technology, improved it and applied it to a full range of portable, reusable and aesthetically pleasing products.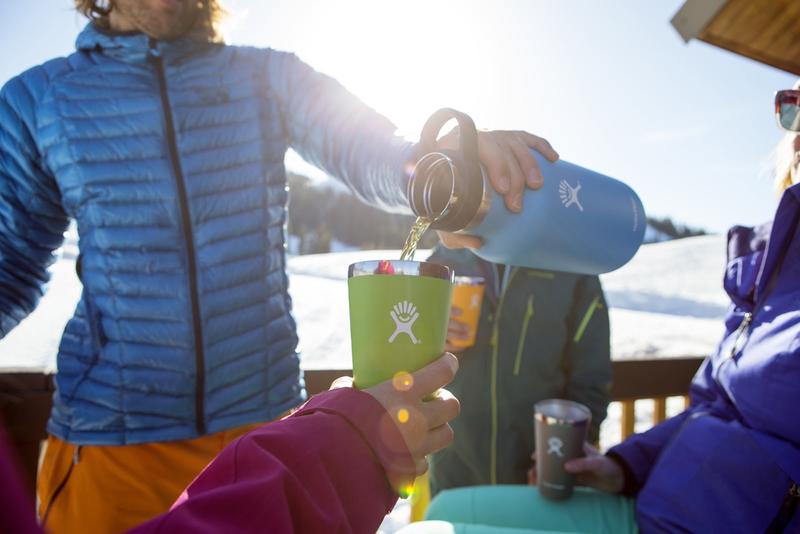 Hydro Flask water bottles — the company's top sellers — are lightweight and durable but still function like a traditional Thermos — only way better. Together with a team of engineers and production partners, the founders created Hydro Flask with a unique construction that incorporates vacuum insulation to keep beverages cold for up to 24 hours or hot for up to 12 hours. The resulting line of reusable water bottles changed consumers' expectations of what a water bottle could do.
The Secret Ingredient Is TempShield Technology
The patented technology known as TempShield(TM) capitalizes on double-walled vacuum insulation to turn the line of Hydro Flask products into more than just another water bottle. The double-walled construction consists of two 18/8 pro-grade stainless steel walls separated by a vacuum space to prevent condensation and loss of heat. This premium technology is what ensures temperatures inside the bottle remain extremely cold for a full day and hot for up to half the day, regardless of the ambient temperature in the room or area.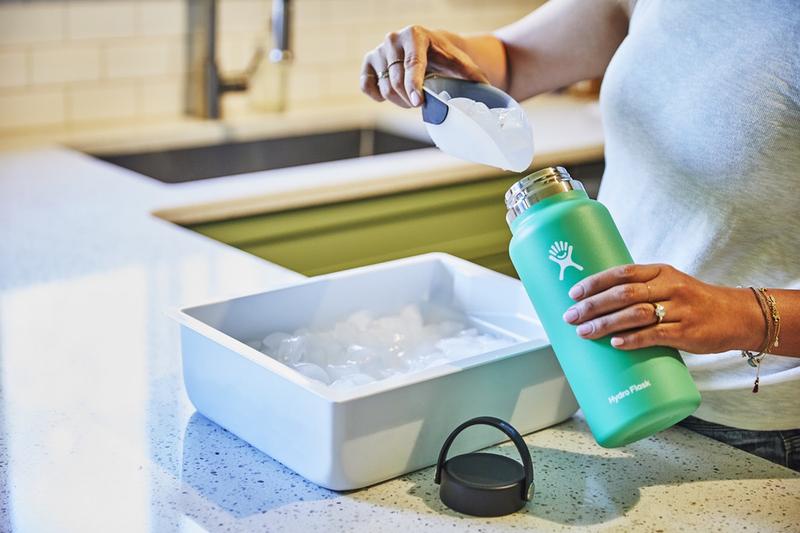 It's Hard to Beat the Appeal of Personalization
With many people ditching bottled water sold in cheap, wasteful and even potentially harmful disposable water bottles, more manufacturers have entered the reusable water bottle market. Sorting through the options can get confusing, but Hydro Flask is one of the few who makes the decision making easier by allowing you to custom design water bottles in the exact color combinations you like best. If you like bright combinations like hot pink and orange or lime green and yellow, you probably won't have much luck finding those combinations anywhere else.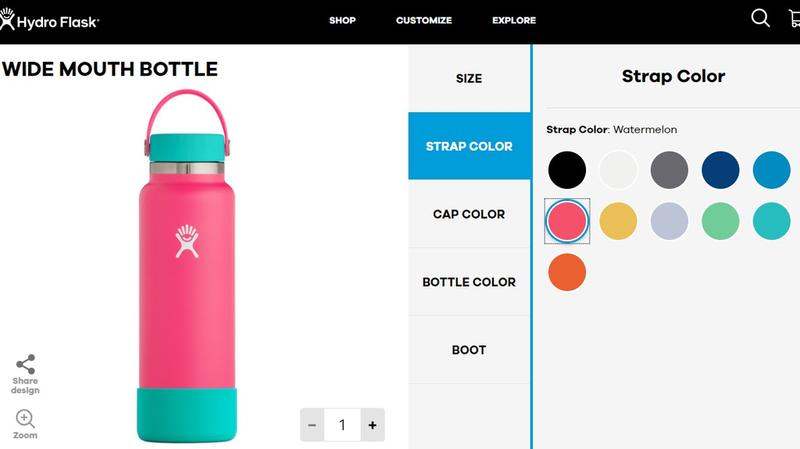 Other water bottle brands may coat their bottles with a collage of stickers, but you can always tell the distinct look of a Hydro Flask. The powder-coated exterior comes in 14 different shades with interchangeable colored parts (if desired). Simply use the MyHydro customization page to choose from 11 bottle sizes to get started. The customizable parts include the strap, cap and rubber base as well as the bottle. You should also be on the lookout for limited-edition collections that the company rolls out periodically.
Honeycomb Insulated Caps Offer the Perfect Crowning Touch
In addition to focusing on improving the technology inside the Hydro Flask's walls, the company brainstormed and developed a new way to use insulation in its caps. The upgraded flex cap designs use modern honeycomb insulation patterns and steel lugs for additional strength. Additionally, the bottles' iconic powder-coated exterior serves as more than just a pretty finish. It makes the water bottles durable enough to withstand harsh environments and adds slip-free gripping to the design.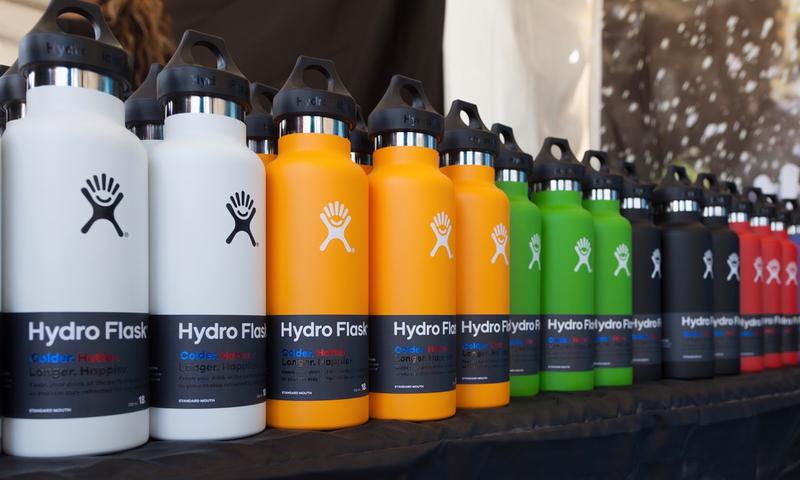 Stainless Steel Adds Strength to the Full Hydro Flask Line
All Hydro Flask products are designed with high-quality 18/8 pro-grade stainless steel, including the full line of tumblers, coffee mugs and beer growlers. The quality stainless steel construction ensures you don't have to worry about flavor transfer or staining between uses, meaning your beverages won't "contaminate" the drinkware, no matter how long they stay inside. The containers also don't have any liners like many aluminum bottles and are BPA-free. Besides coming in many ideal sizes for different drinking demands, Hydro Flasks are compatible with most coffee brewing systems and backcountry hydration filters.
Due to the proprietary technology and powder-coated finish, Hydro Flasks should be washed by hand in warm, soapy water and not in the dishwasher. Excessive heat inside a dishwasher could damage the exterior, particularly the finish. Additionally, the bottles shouldn't be placed in the freezer or on a hot stove to avoid damage to the outer shell.