How Can I Find Quality Live-In Nanny Agencies?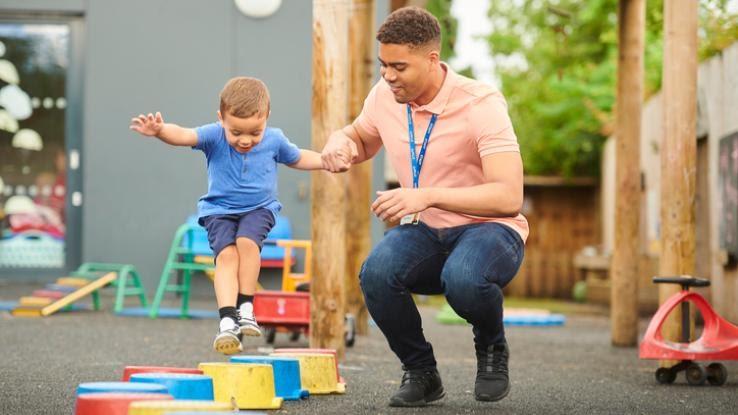 There comes the point in nearly every parent's life when it's time to make yet another big decision related to raising a child: Should you re-enter the workforce, or should you stay home with your little one? And whether you've spent a few years at home raising kids and are ready for a change or you've always planned to return to work after using your parental leave, another big decision emerges: Who'll take care of your child? In considering childcare options, you may have decided that hiring a live-in nanny sounds like the right choice for your family.
When you hire a nanny and invite them to live in your home, you're unlocking a lot of doors at once. A nanny is responsible not only for performing typical care-taking duties like feeding, bathing and comforting your child, among many other responsibilities, but they also play a much more active role in raising your little one. An experienced, quality live-in nanny is essentially an extension of yourself and the love that you have for your child, so it's vital that you find one who's the right fit for your family. Here's how to evaluate an agency as part of your first steps in the process.
How Can an Agency Help?
When beginning your search for a qualified live-in nanny, you may come across a particularly worthwhile option: nanny agencies. A nanny agency simplifies the process of finding a caretaker by working with parents — getting to know them, their values, their routines and other elements of their life — and connecting them with potential nannies who'd be a good fit based on those factors. A nanny agency effectively serves as a sort of placement coordinator, building the bridge between you and nannies that the company has vetted. Agencies also often provide support once the nanny has started working with your family.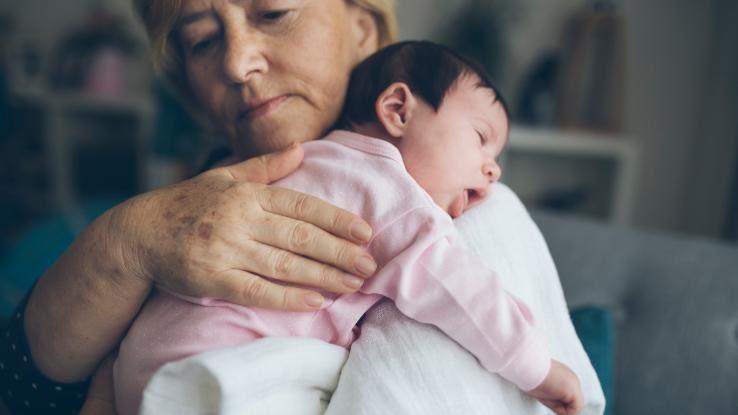 Parents who opt to use an agency may need to answer a variety of questions about their lifestyle, their childcare goals and what they're looking for in a nanny. It's best to get prepared with this information as you start searching for agencies because it can help the initial processes go smoothly. Think about your preferences and the qualities you want your ideal nanny to have. For example, some parents might prefer to have a bilingual nanny who can cook vegetarian meals. Others may prefer a nanny who has experience caring for multiple young children at once. A nanny agency takes all of these factors into account when evaluating the nannies to connect you with.
Finding an agency may be as simple as asking friends and relatives for personal recommendations. You might also go online and search for local solutions. Trustworthy organizations like the International Nanny Association and the Association of Premier Nanny Agencies are great resources as well. But no matter how you start your search, there are also some important questions you'll want to pose to an agency before agreeing to any services.
Understand How to Evaluate a Nanny Agency
Evaluating a nanny agency is often as simple as asking questions and verifying the answers. Before you contact an agency, take a moment to write down any and all questions you have in addition to the details about your lifestyle and any preferred qualifications prospective nannies should have. This can help make the evaluation process easier and smoother.
As you learn about agencies from friends, family, online reviews and other sources, keep a list of the agencies and do some research online to find out what others are saying about them. Narrow down this list of the agencies, and then start making contact. Be sure to inquire about each agency's certifications, length of time in business and any relevant licenses or insurance policies. Some of the most pertinent evaluation questions you'll want to ask include:
How do you select a nanny for a family? What does that process look like?
Do you perform background checks on all candidates?
Do your candidates all have CPR and first-aid training?
Do you provide post-placement support?
How much do your services cost, and how do I pay for them?
By asking these types of questions, you can eliminate doubts and worries you have about the nanny-finding process. Having answers about essential elements like the payment procedure, quality of potential nannies, background-checking processes and number of expected candidates can grant you some peace of mind as you start the next step of interviewing qualified nannies.
Learn What to Look For in a Nanny
After your agency has contacted you to let you know that they've compiled a list of potential nannies, it's time to get ready for the interview process. Remember to relax and treat each potential nanny with the same friendliness and warmth you expect them to offer your child. Doing so will help them to relax and be comfortable during the interview so you can get a more accurate picture of how they might fit with your family.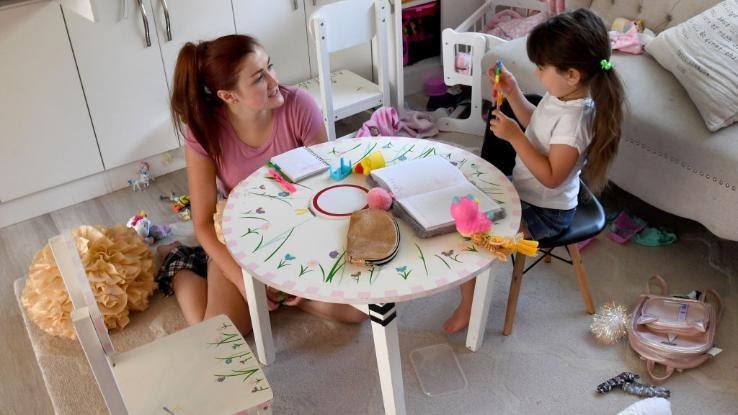 You don't necessarily need to host the first round of these interviews in your home. The agency may also have a certain protocol for conducting interviews. However, if you're seriously considering hiring a live-in nanny and you have a choice, it might be helpful to perform the first interviews via the phone or computer, then narrow down your candidate list. After that, you can perform a second round of interviews in your home. This lets the prospective nannies see the environment and ask better-informed questions that'll help them determine whether they feel comfortable.
This technique helps prevent too many people from visiting your home while also allowing for plenty of personal interaction between yourself, your potential nannies and your child or children once you reach the later stages of interviewing. But besides witnessing their response to your home and family, you'll want to ask your prospective nannies a few crucial questions.
Ask Some Essential Questions for Nannies
Before beginning your first round of interviews, consider which questions are most pressing for you about their experience level and about your lifestyle. For example, if you're adamant about bedtimes but past care providers haven't been helpful in maintaining them, ask your candidate what time they believe a child should be in bed — and which techniques they use to help kids who may have difficulty settling down before sleeping. Their answers may help you make a more sound decision about whether to hire them, or at least guide you in the direction of your eventual decision.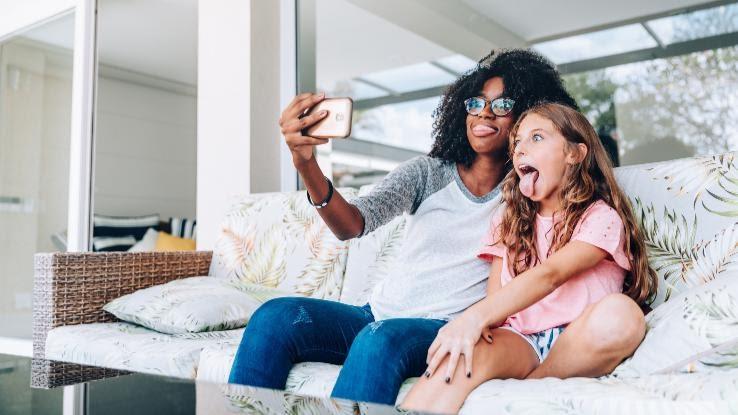 Additional questions to ask include:
How many years have you been providing nanny services?
Why did you decide to get involved in this line of work?
What childcare classes have you taken, and what's your educational background?
Have you ever had to manage an emergency situation involving a child in your care? What happened?
Have you ever lived with a family whose children you were nannying?
How familiar are you with the area where I live?
What other work experience do you have?
What special skills or talents do you possess?
These questions will help you gauge the experience level of your candidates and reveal potential traits and talents. A nanny might have forgotten to add their love of French cinema to their personal profile with the agency, and it's only upon seeing a "cinéma français" poster in your home that they remark upon it. A wonderful conversation and potential personal connection could ensue — and the nanny may be able to teach your little one about an intriguing topic.
It's vital to ask questions, and lots of them. While it's important to have a list of questions prepared before you begin meeting prospective nannies, don't be afraid to go in for multiple rounds of interviews if you find you think up even more to ask about later on.
Assessing Your Feelings: Are You Confident?
When you've made the right choice for yourself — and your child — you'll likely feel confident in your decision. Finding someone who's right for your family has an intuitive component; it's normal for us to get along with some people more than others, and it's important that you listen to your internal "gut feeling" telling you whether you've found the right nanny. This feeling may grow stronger each day as you watch your child and nanny grow closer.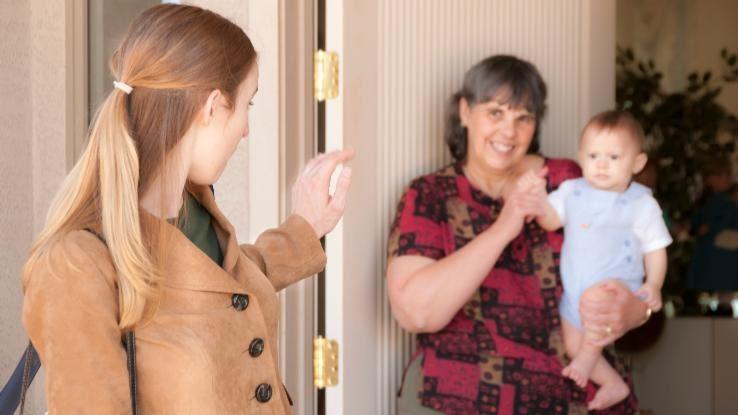 Additionally, having a live-in nanny around may help you spend more time doing the things in life that matter: enjoying free time with family, eating some delicious food and relaxing after a hard day's work. Don't hesitate to let these valuable individuals do what they do best. When they're experienced, they know how to take excellent care of kids and can adapt to your household goings-on with ease. Not only does your child deserve such exceptional care, but so do you.