How to Hire a Cleaning Service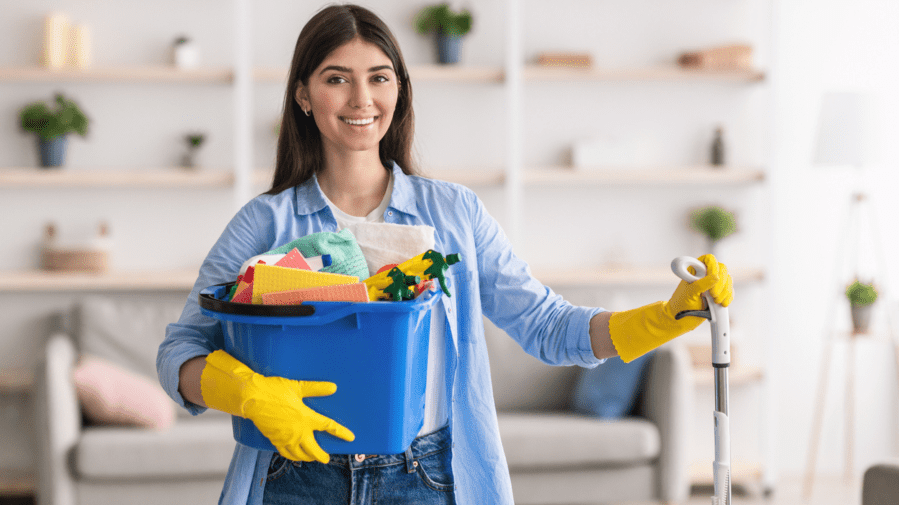 Hiring a cleaning service, for either a one-time deep clean or a regularly scheduled service, can be confusing. It's hard to know what questions to ask in advance of scheduling that first cleaning. Use these tips to learn what you need to ask before making your final decision.
Get Referrals from Family and Friends
The best kind of advertising is a good referral from someone you trust. If you've not employed a cleaning service before, ask friends and family who they use, like, and trust. This can be the best indication of how well a company performs and how satisfied it leaves its clients.
Bonding, Insurance and Worker's Compensation
The last thing you want is for damage or theft to happen to your home or belongings while the cleaning is being performed. Therefore, it's important for the service you hire to carry insurance to cover any damaged property or stolen items. Cleaning services should be willing to tell you about their coverage and provide you with copies of the policies if requested. Insurance coverage adds to a service's operating costs and this will most likely mean a higher rate for its customers. However, this peace of mind is worth it — in case anything should go wrong.
Set Clear Expectations
Set clear expectations from the beginning. As long as it's within the scope of services, it's okay to express your needs. If it isn't within the normal services provided, it can't hurt to ask — but be willing to pay a little more. Put these needs in writing and provide them to the company prior to your cleaning. Maintain records of your requests in case something gets missed so you have proof that you asked in advance. Also, be clear on the expectations of the cleaning service prior to the visit. It may require beds to be stripped or the counters or floors to be cleared prior to the cleaning. Be respectful of their needs as well.
Experience, Affiliations and Accreditations
It's important to know the history behind the business you select. How long has it been in business? What is its reputation and standing with the Better Business Bureau? Has it ever operated under a different name? Does it have any accreditations or professional business affiliations? These all go a long way in proving the cleaning service is professional, reliable, and trustworthy.
Cleaning Supplies
It's important to find out if you're expected to supply the cleaning products or if they bring their own. What are the expectations from you the homeowner? If you're concerned about being environmentally friendly, ask about the specific products and if they meet those specifications. Let the company know your needs in advance. Maybe you have certain types of floors that can only be cleaned with certain products, or maybe you have people in your home that are allergic to certain brands. It's important for the cleaning service to be aware of these things.