What Are the Latest Trends in Walk-In Closets?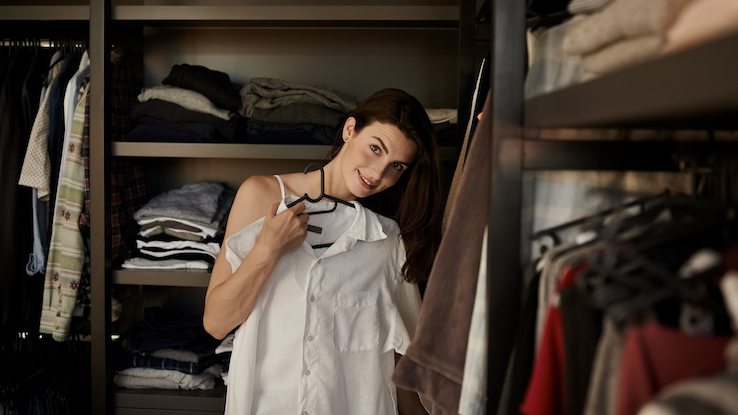 Once upon a time, merely having a walk-in closet was trendy. But today, much more goes into making these spacious rooms something special. They're no longer just there to hold your hanging clothing and shoes — there are so many more features and uses people have dreamed up for their walk-ins. 
Today's trends turn walk-in closets into places where you can do everything from getting organized to getting dressed to getting relaxed. They're more beautiful and aesthetically pleasing, and they're more functional too. If you're building a new home or giving your walk-in closet an upgrade, consider some of these exciting trends.
Built-In Vanities Simplify Primping and Prepping
Imagine getting out of the shower, going to your closet and having everything you need right at your fingertips to get ready for work, run errands or have a night out on the town. With a built-in vanity, you can do your hair and makeup and get dressed without running between rooms to finish your routine.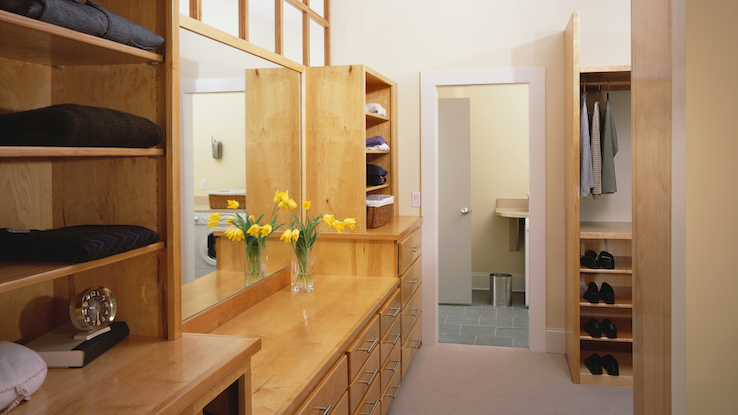 Adding a built-in vanity requires enough space to add a length of countertop or a desk-style built-in, which can be just small enough to fit a chair under or large enough to hold your entire collection of styling products and tools. Vanities also typically incorporate mirrors above their prep surfaces. You might opt to hang a mirror on the wall over the desktop area of the vanity, but another option is to arrange the seating area beneath a window and use a stand mirror, which helps you take advantage of natural light for applying makeup. For smaller vanities, a portable, lighted makeup mirror is an effective choice.
Islands Get You Organized
Think islands are just for the kitchen? Not these days. They're one of the hottest trends in larger walk-in closets. Your closet does need to be big enough to walk around the island — or peninsula — if you choose to add one. Ideally, you'll have at least 36 inches of space available all the way around the structure.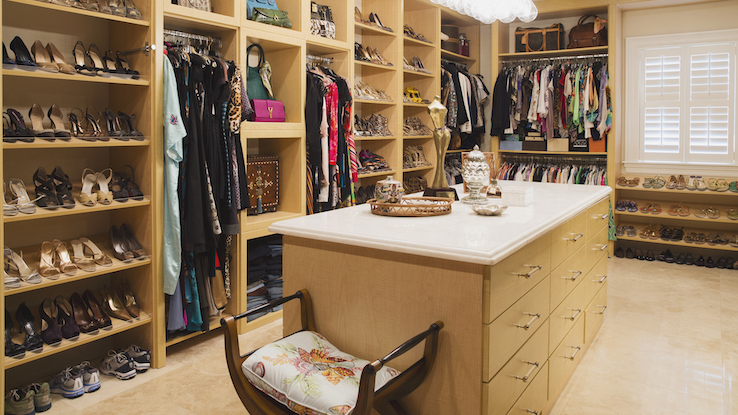 Not only does this provide extra storage space, but it also gives you a place to sort things out. You can fold clean laundry on the surface of the island, and it also makes a nice place to lay out different outfits, accessories and jewelry to see how they'll look together. 
Most islands are bar or table height with a flat countertop surface that can hold jewelry, perfume, cologne and other smaller items so that they're easier to access. Typically, islands have multiple sets of drawers and are best for storing shoes, sunglasses, undergarments, belts and other accessories. This creates a sort of "command center" for keeping all your outfit details in one place.
Chandeliers Add Some Special Sparkle
Not all trends and upgrades have to be functional, and walk-ins are no longer just utilitarian storage spaces. These days, homeowners are creating closet spaces that are soft, comfortable and luxurious, and one way they're doing this is by adding chandeliers.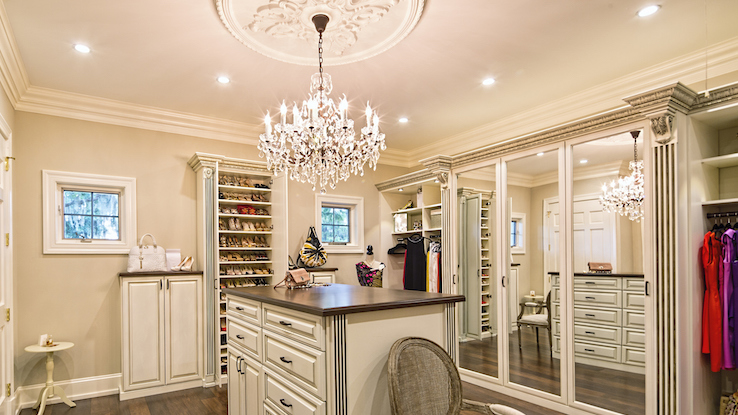 These fixtures can be as glamorous and opulent or as sleek and modern as you like, depending on your personal style. In addition to enhancing your closet's aesthetics, installing a chandelier is also an opportunity to add much-needed lighting. 
In addition to hanging pendant lamps or chandeliers, many people are also illuminating their closet floors by running LED strip lights around the perimeter of a closet. This imparts some nice ambience, of course, but it also makes hanging garments and shoes easier to see if you're getting dressed in the evening.
Built-In Hampers Streamline Laundry Day
Built-in hampers add function to your closet space, but they can also enhance your closet's appearance by neatening it up. Without a hamper, it's easy to end up with dirty clothes strewn across the floor. A built-in hamper can blend with the other fixtures in your closet and provide you with a space to keep your dirty laundry picked up and out of the way.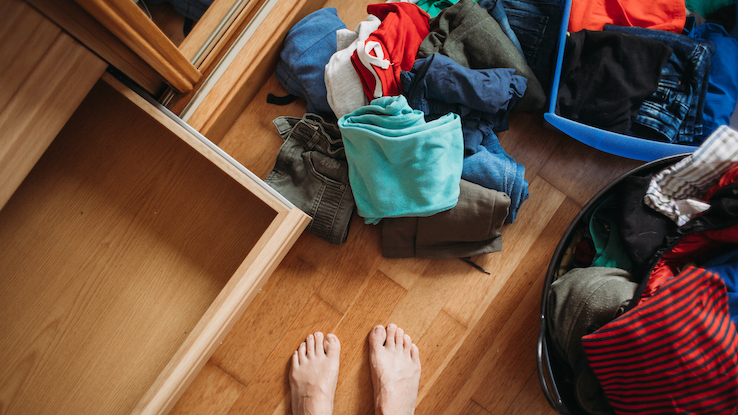 Built-in hampers are often situated on the ends of islands, but you can fit one wherever you have space. They typically have regular cabinet doors that open up to reveal low drawers onto which you set your hamper. This keeps the hamper portable — when it's full, you can tote it to the laundry room.
Sitting Areas Promote Pampering
Closets these days aren't just spaces for storing clothes. They've also become — if this latest closet trend is any indication — havens for rest, relaxation and personal activities. One of the newer features walk-in closets are now starting to incorporate is a sitting area. This might involve a couch, loveseat, armchair or even a desk in addition to the typical shelving, wardrobe, shoe racks and other common closet-organization features.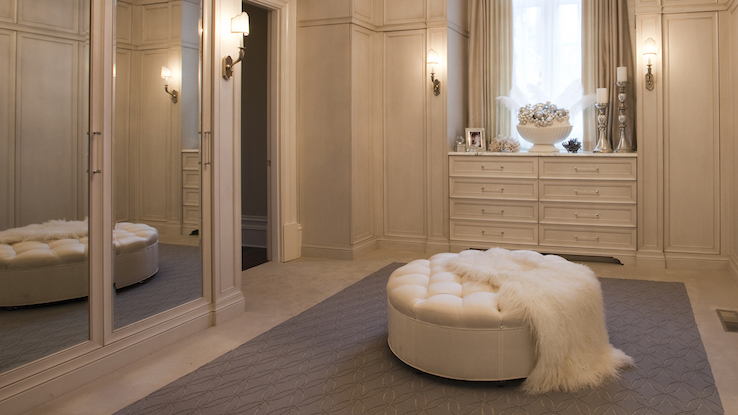 If you don't have much room in your home for relaxing or enjoying activities like meditation, journaling, reading or immersing yourself a quiet space where you can get away from it all, you might consider trying out this trend. This creates a multifunctional space and can help you get the most out of your home's square footage, particularly if it's on the smaller side.