What Are the Best Apps for Helping Me Identify Plants?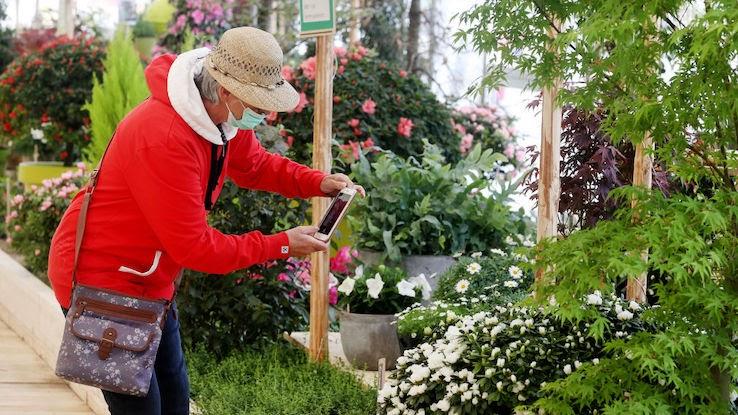 There are thousands of plant species known to science, which means it's nearly impossible to memorize all of them. So what do you do when you're out in the world and see a plant you want to know more about? Even the most skilled gardener or wilderness explorer might have trouble identifying a unique plant — at least, until now.
Luckily, there are several mobile apps that can help you identify just about any plant species you might find. The apps, which are available for both Android and iOS users, can recognize different types of trees, flowers, vegetables, edible and medicinal plants, aquarium and pond plants, weeds, mushrooms, wildflowers, indoor plants and others. If you find a plant that leaves you puzzled, download one of these apps to help you in your identification quest.
LeafSnap Is Comprehensive and Fast
You can spend hours scrolling through Google Images or websites trying to find a plant online that matches the one you found. Instead of playing this guessing game, try downloading LeafSnap, which is free for iOS and Android devices. This app can help you by instantly identifying thousands of plants, flowers, fruits and trees with the advanced artificial intelligence that's integrated into the software.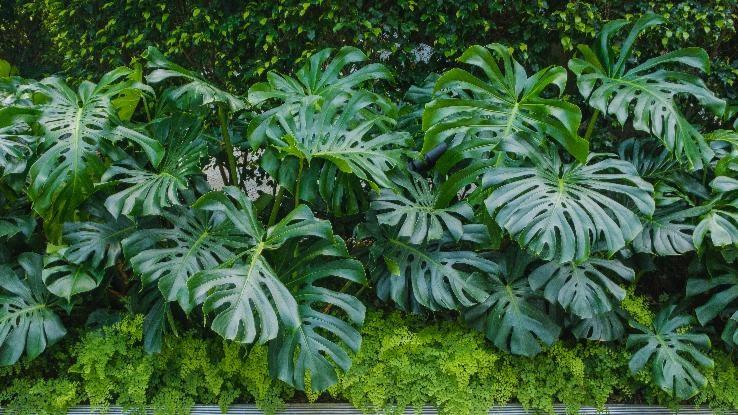 All you have to do is take a picture of the plant in question and the app goes to work, identifying the species in its plant database and providing information about what it is. After the app scans a photo, it lists the possible matches. You can then select the plant you think looks the most like what you found. The user-friendly app recognizes 90% of all known plant species across the globe, making it simple to find out what you're looking at (and a little more about it).
It's a free app, but it does display advertisements. As with most mobile apps, you can pay for a premium version that removes the ads, and this is the only difference between the free and premium versions of LeafSnap.
PlantNet Finds Flowers Faster
PlantNet is similar to LeafSnap in that you take a photo of a plant as part of the identification process, and the app can then quickly tell you the name of it from its database of more than 20,000 different species. The free iOS and Android app evaluates a plant based on its leaves, flowers, fruits, bark and surrounding habitat.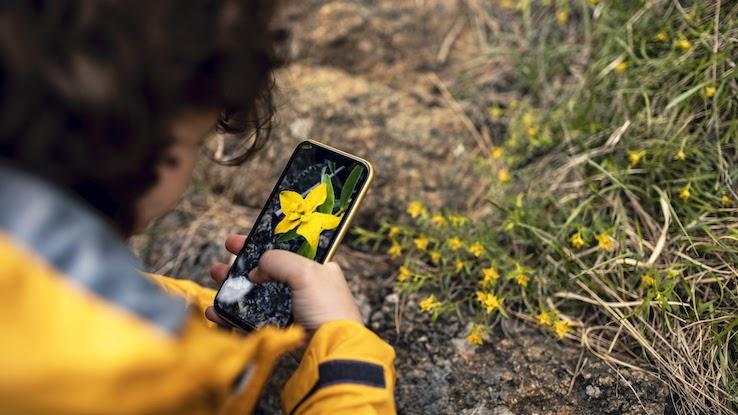 Once you've snapped a photo the app displays potential matches, and you can choose from the list of options before making your own decision about which plant you think you've found. The app is constantly growing and expanding its database, but keep in mind that it focuses more on wildflower identification than on helping you identify common houseplants, trees, herbs and vegetables.
The free app also has links to factsheets about different plants, a map you can build out based on your observations and information about the family or genus of the identified species. Via the app, you can share your observations with other users. In addition, the app enables you to learn about the possible flora in your surrounding location so you can go out and search for the unique plants yourself.
iNaturalist Is Ideal for Botanists
The iOS and Android app iNaturalist is the best app for scientists and naturalists who focus on studying plants, and it aims to foster a community in which botanists and people who are interested in biodiversity can share and discuss their observations. In addition, the free app provides high-quality, scholarly information for scientists who are working hard to preserve nature. Developed through a collaboration between the California Academy of Sciences and National Geographic, the app helps users learn the names of plants from photos, but it also provides information about each plant's purpose.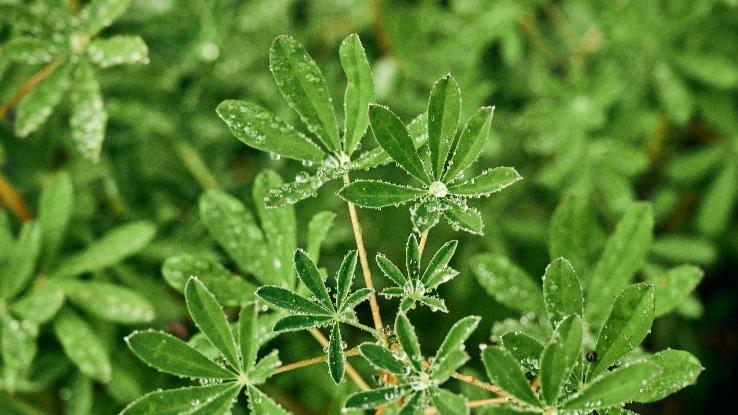 As a user, you can write out your observations and share them in the community. In return, other scientists can help provide additional information to assist you in identifying the plants. Community members have the option to follow public projects and interact with passionate scientists from across the globe. If you're a naturalist, this is the best app for assisting your research because it gives you access to a team of scientists who are just as curious and motivated to find answers as you are.
Flora Incognita Provides Tons of Helpful Details
Flora Incognita helps iOS and Android users accurately identify plants fast. Like competing apps, you take a photo of the plant you want to identify, and almost instantly, the app provides what it deems the best results based on the characteristics it sees in the photograph. But in addition to this, the app displays ample information about plant toxicity, protection status and distribution. It has an advanced search option so you can add in more details to find the plant you discovered. You can also create observation lists based on your findings.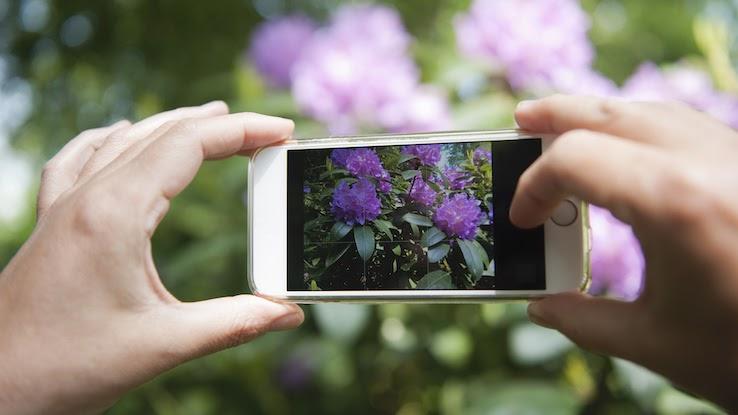 There is one disadvantage of this app: It's designed for identification of wild plants in central Europe, so it might not help everyone across the globe. It also won't help users who are hoping to identify the plants in their home gardens and around their houses. On the other hand, it's a completely free app without any advertisements, and it is adding millions of images to its artificial intelligence system, so it's possible the app will expand to other areas in the future.
SmartPlant Harnesses Expert Knowledge
SmartPlant is a free app for Android and iOS users that, like most on this list, uses photos to help you identify plants. However, instead of taking a photo and allowing the app to "read" it and determine the plant name, you snap a photo of your mystery plant and use the app to send it to a team of experts who identify the plant for you. You can generally get your results within 24 hours, and you also have the option to chat with the expert team. In order to use this app, you'll need credits. The free version provides one credit per month, but the paid option of the app gives you unlimited credits.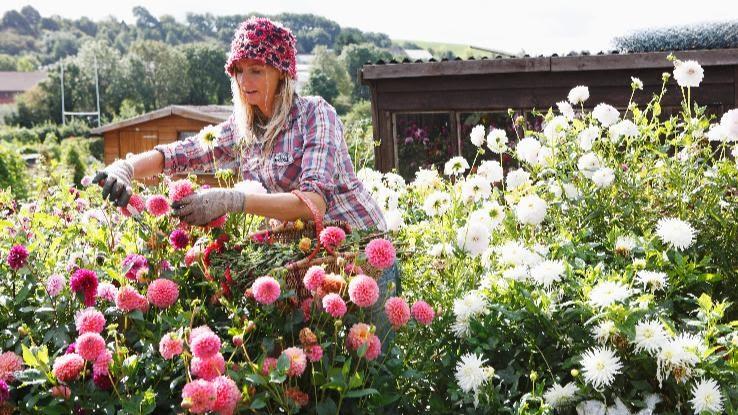 In addition, you can add plants you've discovered to a "digital care calendar," which is ideal for raising houseplants and other species in your outdoor garden. This tool sends you notifications about how to care for your plants, tracks progress and tells you when it's time to follow certain care steps. As an added bonus, SmartPlant's experts can also identify pests in your garden. This is by far the most customer care-centered app for users — almost like having a plant doctor on speed dial.