How Do I Play Kahoot Online?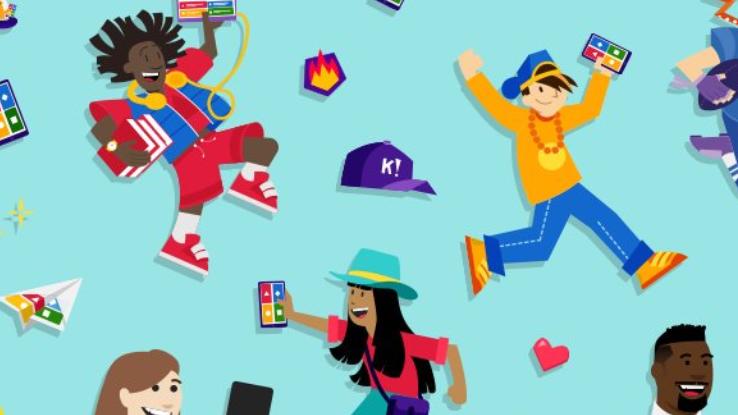 Kahoot! is a popular learning platform that many teachers use in the classroom to get students engaged, but it's not only limited to learning in school settings. This fun app provides quizzes that help assess learning — or give groups an interactive activity to enjoy. While an educator can make a Kahoot! quiz in order to test students' knowledge or to help them review and prepare before a quiz or test, it's not limited to these purposes. 
Businesses and offices can also use the app to make team meetings more fun and collaborative. And you can also simply join a Kahoot! from home or create one of your own to test yourself on any a number of subjects and topics. But enjoying Kahoot! starts with learning how to play it online. To get going, learn more about Kahoot!, how to get started, how to play online and how to create your own game.
Get Started With a Kahoot! Account
To get started with Kahoot! and gain access to all the quizzes and features, you'll need to have an account. You'll have the option to set one up on the company's website or via its app that you'll download to your mobile device. You can log directly into the Kahoot! site, or you can download the app from the App Store (for iOS and Apple users) or from Google Play (for Android users).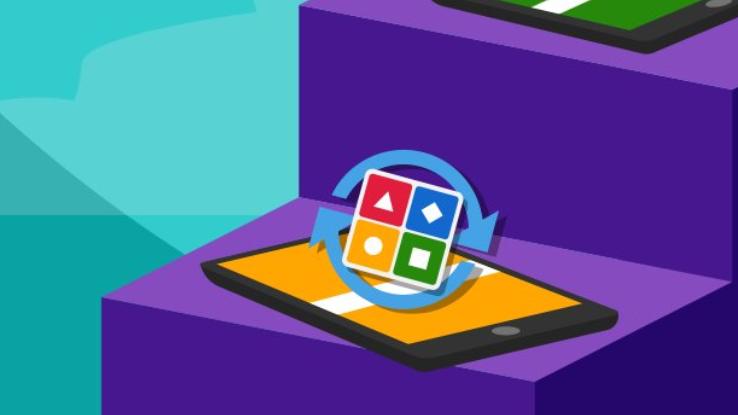 When you download the app or visit the main site, look for the "Sign up" button. Select it and follow the steps, providing various pieces of information as you go, to create your account. You'll also need to choose the type of account you want to set up. Selections include Teacher, Student, Personal and Professional.
Most Kahoot! plans are free to sign up for, including those for teachers, students and personal accounts. Professional and commercial accounts are paid subscription plans, in order to keep Kahoot! accounts free for everyone else. Once you have an account, you can immediately begin to play Kahoot!
Creating a Kahoot! Game
Once your account is set up, you can create a game right away. There are slight differences between creating a game on the computer and on the app, but generally, the process is the same.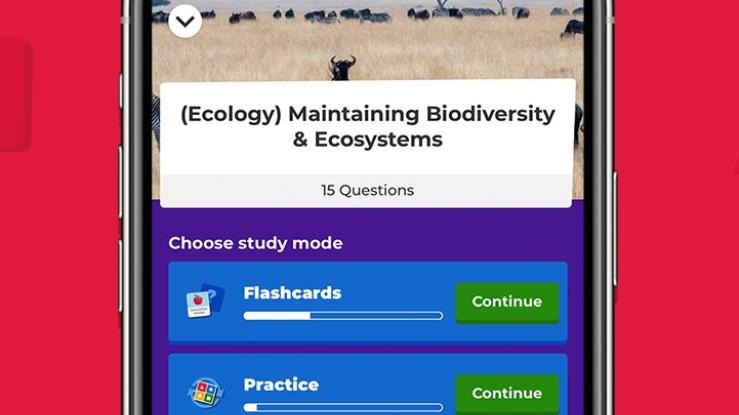 You'll first choose whether you want to create a quiz, jumble (a sequence-based quiz that requires participants to put the answers in a correct order), discussion or survey for yourself and your participants. It can help to have your questions and answers prepared ahead of time to make this process smoother. You can also upload questions and answers from a spreadsheet if you're using a computer if you want to speed the process up. You can set time limits on questions, add media such as videos and add other embellishments to make your Kahoot! more fun.
Once your Kahoot! game is ready, you can host it on the Kahoot! site so anyone can play it or share it only with a class or with friends. If you prefer to share it with a select group, you'll need to create a unique PIN, and your participants will need the PIN in order to access the game. This is for playing a Kahoot! in real-time. There are several different ways beyond logging into the Kahoot! website or using the app that you can use to play Kahoot!, too.
Other Ways to Play Kahoot!
If you don't want to play with family, friends or classmates and just want to enjoy a quick game, you can log into the website (or use the app) to join one of the games or quizzes that other users have created and made available to everyone. If you do want to play with people you know, you can also use Skype to play a Kahoot!.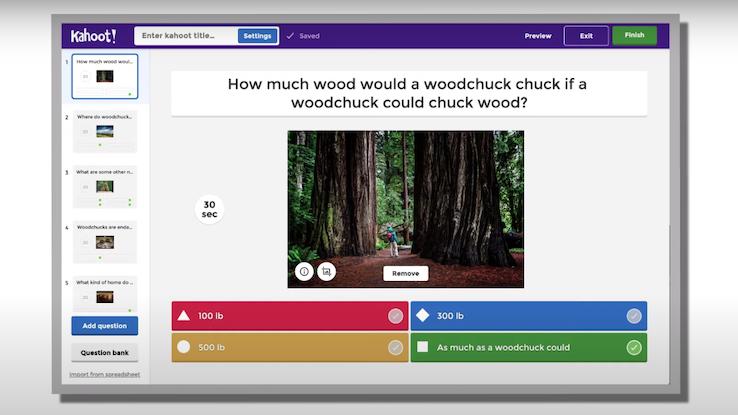 To do so, log into Skype and choose a Kahoot! to play. It can be one of your own or one from another user that's already hosted on the site. Once everyone has joined your Skype call, click on Play and Host Live on the Kahoot! site. Make sure you have screen sharing turned on so that everyone can see your screen and the PIN they'll need to join the session. Once they have the PIN, turn screen sharing off so they don't see the correct answers. Gameplay proceeds as usual, except you can see each others' faces on the Skype call. You can also use Google Hangouts to play Kahoot! this way.