What Are the Best-Rated Home Air Conditioners?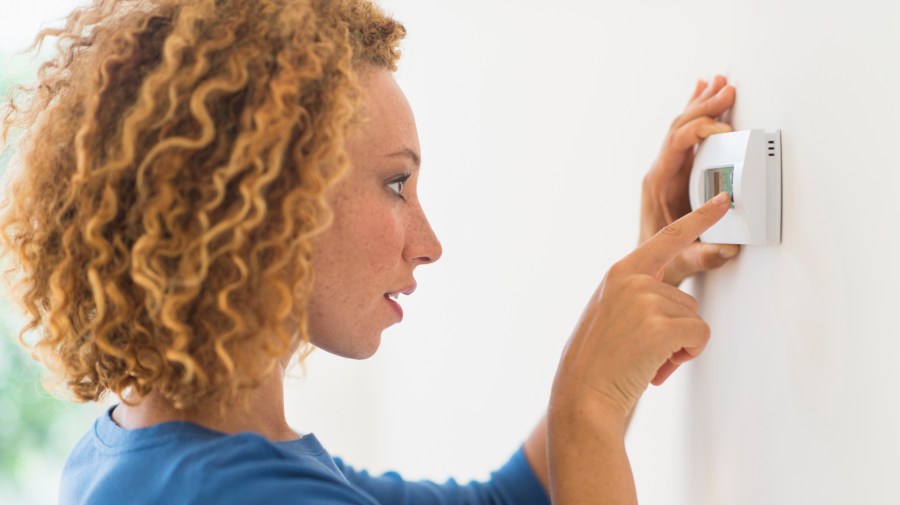 When the heat of summer is beating down, nothing takes the edge off like the refreshing chill of air conditioning. If you're one of the lucky Americans with central air conditioning in your home, you already know what a difference it makes to your comfort and state of mind in warm weather. But if that central air goes out or you move into a new place without it, it doesn't take long to realize fans and window-mounted AC units may not be enough to beat the heat.
Many types of portable air conditioners can provide a temporary solution, but the best long-term answer for creating a cool, comfortable home is to install an air conditioning system. Here's a look at the specs, features, energy efficiency ratings, noise output and warranties for some of the best-rated home air conditioners on the market.
Goodman Central HVAC Systems
Goodman is a highly efficient and respected heating, ventilation and air conditioning (HVAC) brand. The company's central air units come with variable-speed ECM condenser fan motors that ensure quiet performance, especially when paired with high-density foam sound blankets to muffle compressor noises. The units come with a lifetime limited warranty on the compressors and a 10-year limited warranty on other parts. The Seasonal Energy Efficiency Ratio (SEER) of Goodman units range from 13 to 19 — industry ratings typically range from 13 to 26 — making these units solid performers at a mid-level price point.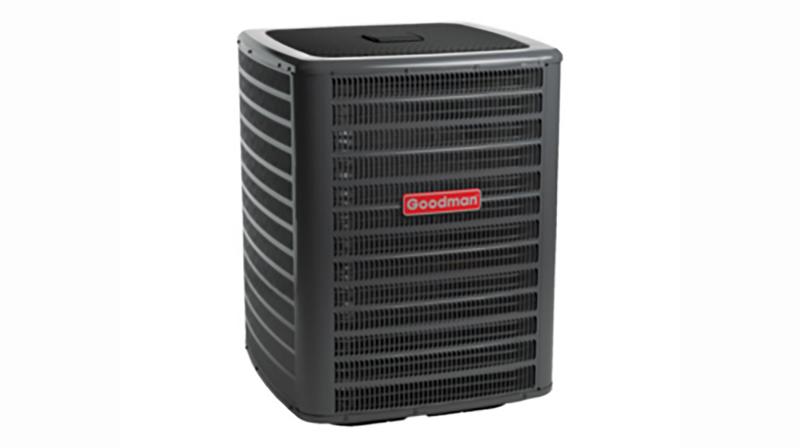 Some air conditioner models, including the Goodman DSXC18, have a two-stage Copeland scroll compressor and built-in diagnostics. Compatibility with Goodman's ComfortNet system allows you to monitor the system for issues and display the results on the diagnostic touchscreen. It also lets you auto-configure the airflow and operating characteristics based on the indoor and outdoor components of the system.
Amana Central HVAC Systems
Like Goodman air conditioners, Amana air conditioners offer limited lifetime warranties for unit replacement and 10-year limited warranties on parts. The HVAC systems feature a single-speed condenser fan motor and a factory-installed inline filter drier that helps protect the sensitive components from dirt and moisture. Copeland CoreSense Diagnostics constantly monitor the system to help you spot problems early and avoid system failures.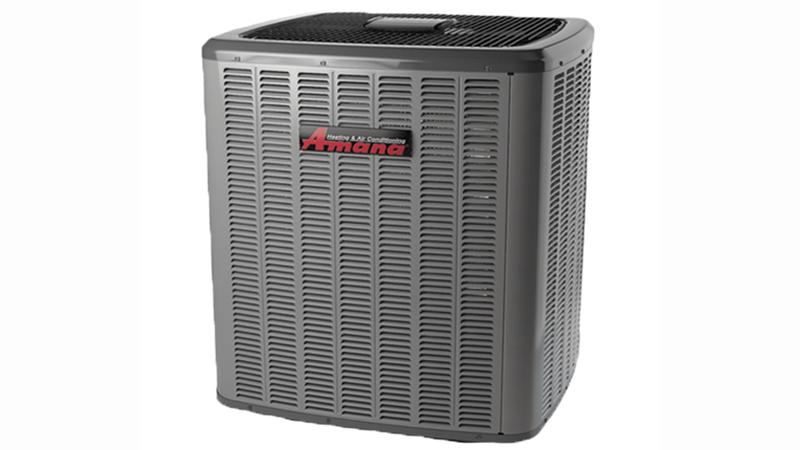 The Amana brand also features a high-density foam compressor sound blanket to minimize noise levels. Models like the Amana AVXC20 take advantage of high energy-efficient scroll compressors to achieve up to the maximum SEER rating, with the average Amana HVAC system earning a 16.7 SEER rating.
American Standard Central HVAC Systems
American Standard has been cooling down homes for many years. Models such as the American Standard AccuComfort Variable Speed Platinum offer a 12-year limited compressor warranty and a 10-year limited coil warranty. The Spine Fin™ coil system and Duration™ compressor help minimize noise levels, achieving a 69.9 average decibel rating. Some models have as high as a 22 SEER rating and feature AccuComfort™ technology that controls the cooling system with extreme precision.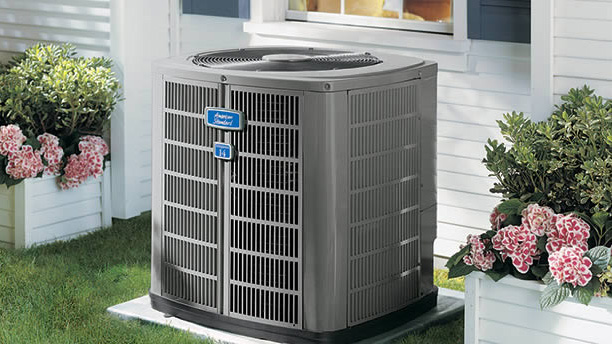 Trane Central HVAC Systems
Once owned by the same parent company that makes American Standard air conditioners, Trane HVAC systems offer a 12-year limited compressor warranty and a 10-year limited coil warranty. The cost of these air conditioners can be more expensive than other models, but the company has a strong reputation for providing premium value that is worth every penny. Trane systems feature compressor sound insulators that reduce noise levels. Different models come with SEER ratings ranging from 14 to 20.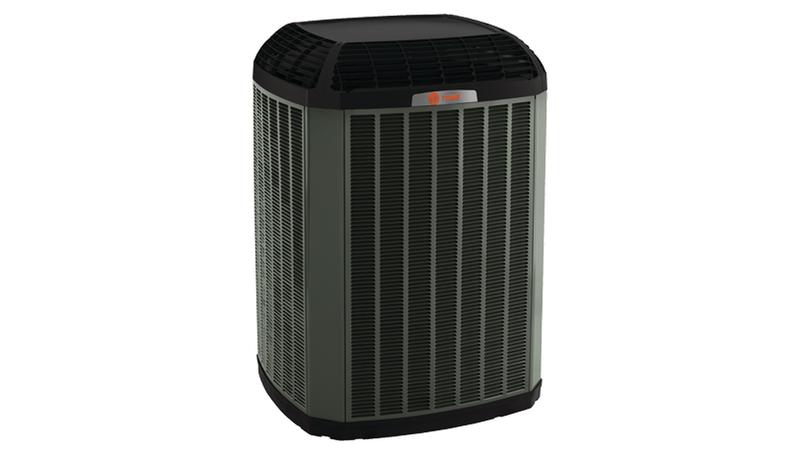 Rheem Central HVAC Systems
Rheem air conditioning units are regarded as some of the best HVAC systems on the market. They have an average SEER rating of 16.7, with upper level units ranging all the way up to 20. Systems are protected by a 10-year compressor and parts warranty. The cooling technology features a Two Stage Copeland Scroll™ UltraTech™ Compressor that aids in noise reduction. Additionally, the EcoNet™ and PlusOne™ features help owners control the temperature remotely.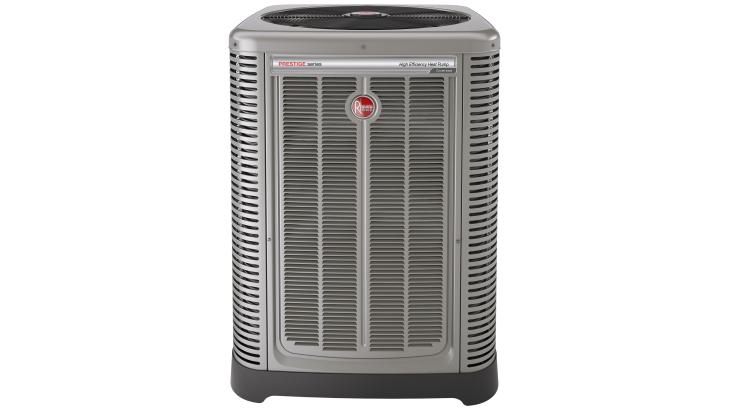 Lennox Central HVAC Systems
Lennox air conditioning units have the best reputation for energy efficiency. The company produces HVAC systems with a range of SEER ratings, all the way up to the maximum, and the efficiency levels of equipment exceed 98%. With its SilentComfort™ technology, Lennox air conditioners greatly reduce noise levels throughout your home. The patented Climate IQ Technology precisely controls the cooling, even during the hottest part of the day. Lennox units come with a 10-year limited warranty on both parts and the compressor.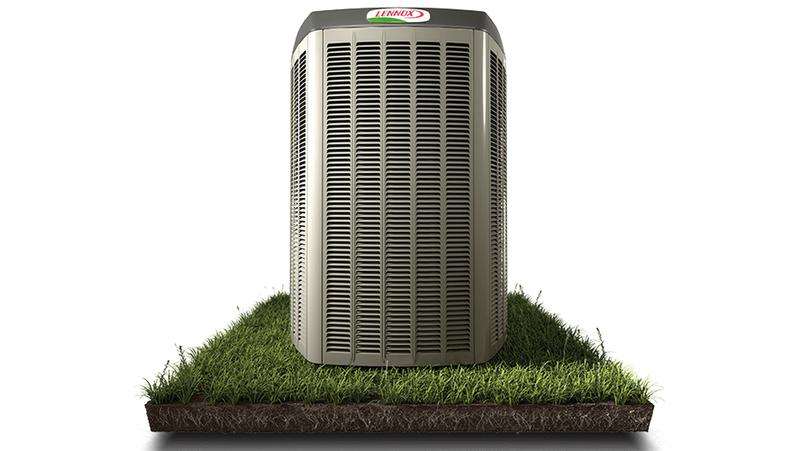 York Central HVAC Systems
If you're looking for a great warranty, York HVAC systems have you covered with a lifetime warranty on the compressor, a 10-year limited warranty on parts and a one-year warranty on labor. The systems are also budget-friendly and come with a patented QuietDrive™ System to minimize noise pollution. The different models vary in efficiency from 13 SEER to 21 SEER. Additionally, York AC units implement Charge Assurance™ to display the system's overall condition. This feature extends the lifespan of every unit by issuing reminders and warnings for proper maintenance.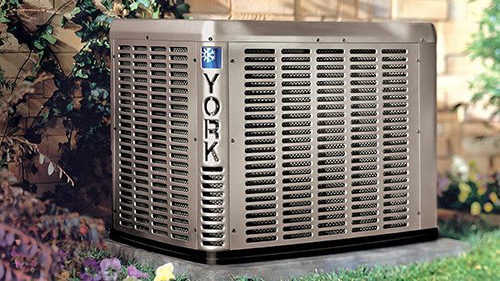 Ruud Central HVAC Systems
Reliable and long-lasting, Ruud's Achiever series uses both scroll compressors and PSC fan motors to produce SEER ratings of 13 to 17. The compressor is covered by a lifetime warranty, while parts come with a 10-year limited warranty. The units feature a composite base pan designed to safeguard against corrosion and reduce operating noise. The EcoNet-enabled Ultra series boosts the SEER rating up to an impressive 20.5.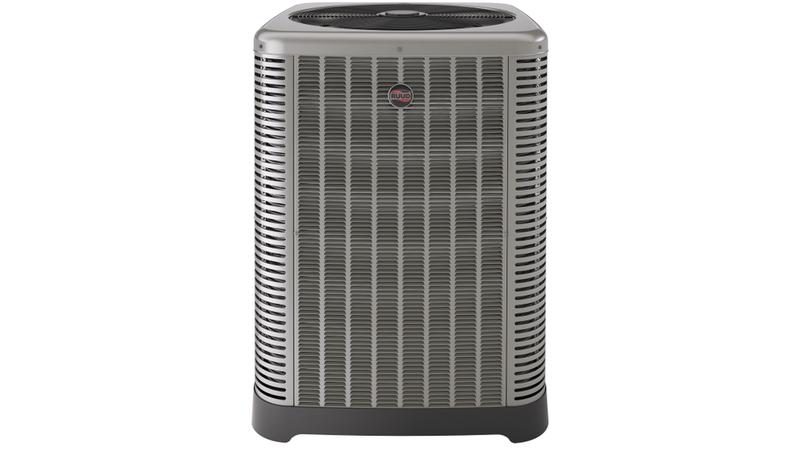 Carrier Central HVAC Systems
Carrier HVAC systems are top-of-the-line air conditioners designed with strict quality standards. The top-tier Infinity 26 model comes with Greenspeed Intelligence that boosts the SEER rating all the way up to 26. Widely considered to be the quietest air conditioners, Carrier units have average noise levels that barely exceed 68 decibels. In fact, Carrier air conditioners feature Silencer System II™ to keep the operational noise volume low. Carrier air conditioners come with reasonable price tags and a 10-year limited warranty on the compressor and functional parts.
Bryant Preferred HVAC Systems
In business for more than 100 years, Bryant Preferred air conditioning systems have SEER ratings that range all the way up to 26. The brand provides a 10-year warranty on both the compressors and functional parts. The patented AeroQuiet System II™ helps reduce noise when the system is running, and DuraGuard Plus protection helps increase the lifespan of units by protecting them from harsh weather. The interior parts include an aluminum fin coil and are also corrosion-resistant. Bryant Preferred HVAC systems tend to be more expensive than other models.