How Can I Set Up Water Home Delivery From Poland Spring?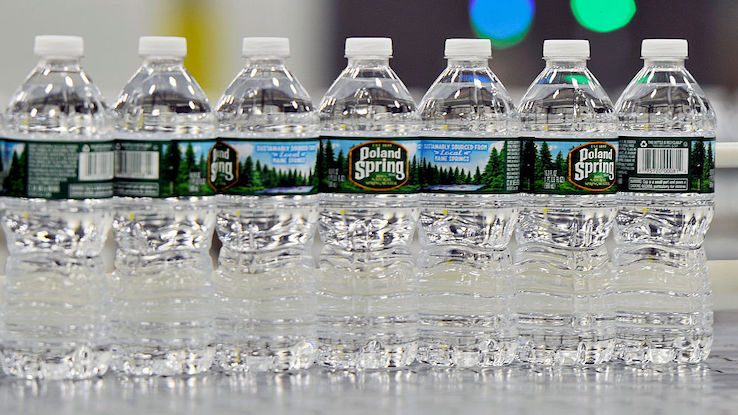 Produced in Poland, Maine, and surrounding areas, Poland Spring water — which the company markets as 100% natural spring water — has been a household staple for many years. Poland Spring as a company dates all the way back to the 19th century and is named after the original natural spring its water was first commercially drawn from in the 1850s. Today, the company is a subsidiary of Nestle. 
If you like Poland Spring's water, you can buy it in grocery stores or have it delivered right to your home for even more convenience. Learn how to set up your home water delivery from this trusted company that's been making it easy for people to stay hydrated for decades.
Visit the Poland Spring Website
To begin your home delivery from Poland Spring, go online to Polandspring.com. Click on "water delivery" at the top of the page, and you'll be directed to a new page about the company's own water-delivery service, which is called ReadyRefresh. Here you can read more about having water delivered to your home and learn about the discounts the company usually offers for first-time deliveries. Once you've read the information, click on "Get Poland Spring Delivered," and you'll be redirected to the official ReadyRefresh website.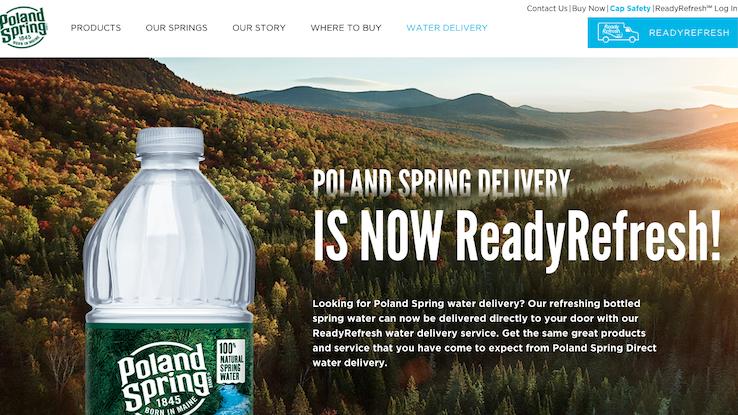 Start Your Order on the ReadyRefresh Website
The Poland Spring website will direct you to the Poland Spring page on Readyrefresh.com, and from here, you can make your order. If delivery isn't available in your area, the website may display a popup window that lets you know your ZIP code currently isn't eligible for the shipping service. This window should also tell you other online retailers from which you can order Poland Spring water.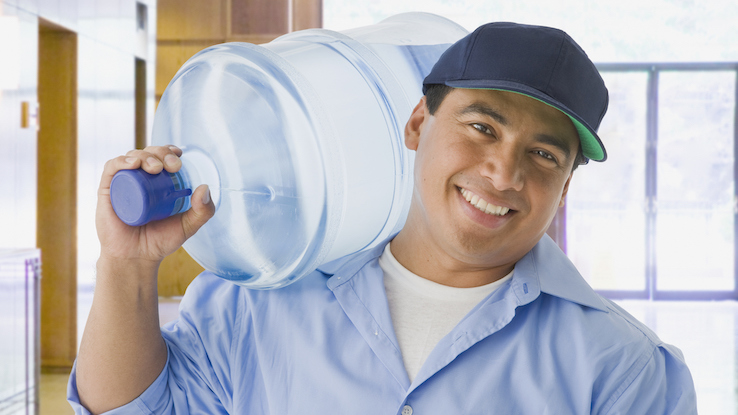 If ReadyRefresh is available in your area, however, you can start shopping for the water you want. Using the options on the left-hand side of the page, apply filters to help narrow down the specific product(s) you want, choosing from things like category, the type of container and flavors if applicable. 
If you see something you're interested in, click on it. You'll find yourself on the product page where you can learn more information, like the price, size of containers, how many containers come in a package and more. You can also learn more about the water and the company that sources it and read product reviews from other customers.
Add Your Purchase to Your Cart
Once you've found the product you want, from its individual page, choose whether you want a one-time delivery or recurring delivery. If you opt for recurring, you can choose how often you want water delivered, with intervals like every week, every two weeks, every three weeks, every month, every two months or every three months. You'll also want to select the number of bottles or cases you want to have delivered each time. Once you've made your selection, click "add to delivery."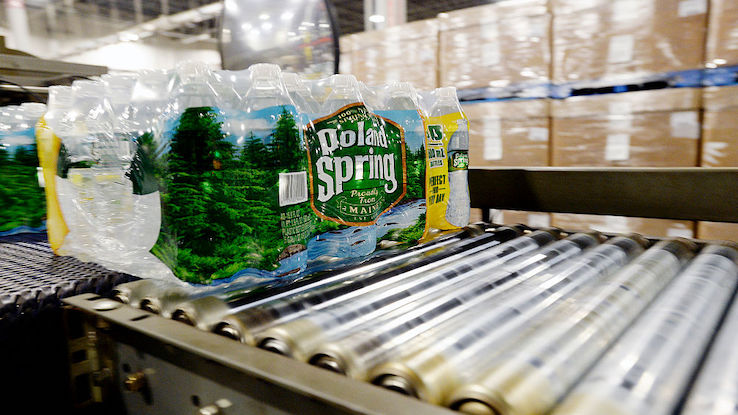 Finish the Checkout Process
After you've chosen all of the beverages you want to have delivered, go to your cart to complete the checkout process. Keep in mind that ReadyRefresh has a $20 delivery minimum. Check to make sure your information is correct, including your delivery ZIP code. If it isn't, you can change it on this page.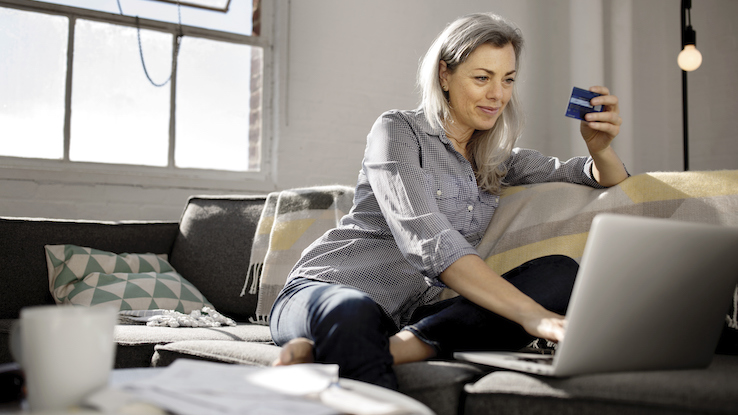 When you're finished, click on "proceed to checkout." From there, you'll need to set up a ReadyRefresh account if you don't already have one. On the next page, you'll fill in your delivery address, provide any special delivery instructions and provide your mobile number if you want text updates. You'll also see an updated total with any discounts or tax applied. After that, you'll set up a delivery date and time, add your payment information and review all of your information before placing your order.