What Spelling Games Are Available Online?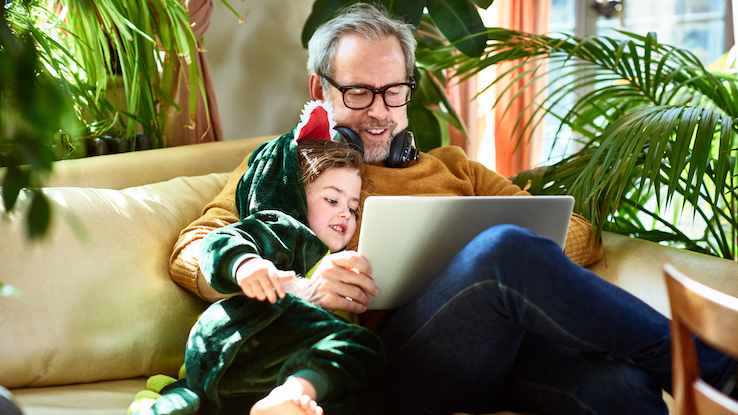 Spelling is the magic connector between letters and their sounds, placing learners on the road to literacy. Strong spelling skills help build a solid foundation for reading and communication, which are important for growing minds to master. And when you can make learning and practicing spelling more fun, it's much easier to learn and reinforce the skills needed to master spelling.
Online spelling games combine entertainment with education, bridging the gap to make it easier for kids and other learners to grasp essential concepts. There are many options out there, which is why we've rounded up five of the best spelling games available online to point you in the right direction.
Education.com
With more than 50 free online spelling games, Education.com is a solid resource for anyone looking to mix fun with learning. This website contains more than 30,000 activities for kids, all crafted by teachers to support learning and creativity while also offering fun and entertainment. You'll be able to choose from a variety of spelling games, narrowing down the options by subjects that include sight words and spelling strategies.
You can peruse the full menu of options, each of which is rated for specific grade levels. Popular options include "Sight Words Hopper," rated for kindergarteners and first graders, in which the player clicks on the right sight word after listening to cues. "Spelling Long Words Adventure," for fifth graders, lets kids practice breaking long words apart while making their way through a cave adventure.
Vocabulary Spelling City
Vocabulary Spelling City has numerous accolades under its belt, including a spot as a finalist for the "Best Game-Based Curriculum Solution" award from SIIA CODiE — an organization that honors software and education products for achieving excellence — three years running. The website has been around since 2008, having gained millions of users after going viral within its first year. While it was created for spelling practice, it has added vocabulary and writing practice to the mix.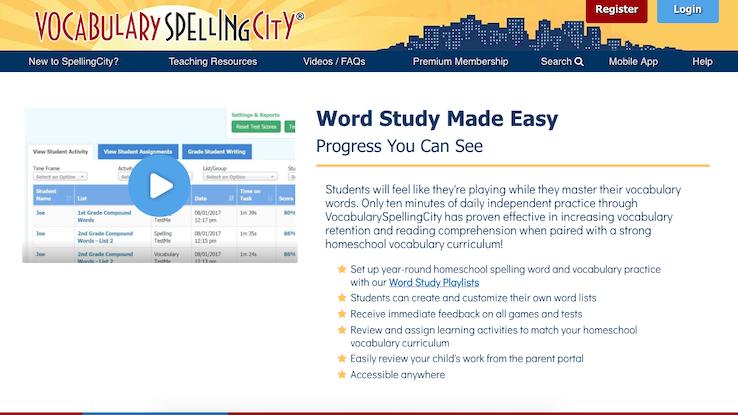 The site offers a variety of spelling games, including popular options like "Test-N-Teach," which is rated for kindergarteners, first graders and second graders. "Hang Mouse," which is appropriate for kids in second and third grades, is a twist on the traditional hangman game.
PBS Kids
PBS Kids is all about making learning fun, from its television programming to its online games, which include several spelling games. Like all the games on this website, PBS Kids' spelling games are designed to encourage cognitive development while giving kids an entertaining activity and a safe place to explore a variety of reading, math, science and music games.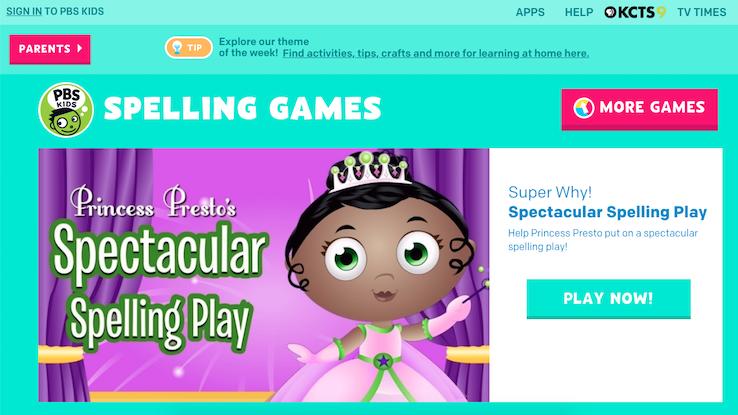 Several spelling games on this site feature familiar faces, like beloved Sesame Street characters and Clifford the big red dog, to make them even more enticing to young learners. All of the games are free, and it's not necessary to create an account to enjoy them.
Turtle Diary
There are more than just spelling games on Turtle Diary, but its spelling games definitely shine. This educational website also has math, typing and science games along with games that are just for fun, interactive books, puzzles and activities. You can access the games for free, but if you want to skip advertisements, it offers a paid membership option. The games are all rated according to the age range, making it easy to get started, no matter if the player is starting out or already an experienced speller.
There are dozens of spelling games to choose from. Some of the most popular options include "Word Ladder" and "Spell the Vegetable" for younger spellers, and "Space Typing" and "Word Scrabble" for older players.
Spelling Training
If you're looking for spelling games created by a parent, Spelling Training could be the perfect gaming website to check out. This website was built by the dad of a third-grader who wanted a faster, more fun way to help his daughter prepare for her weekly spelling test. That dad, Barak Sofer, also happened to be a website developer, making the solution a no-brainer for him.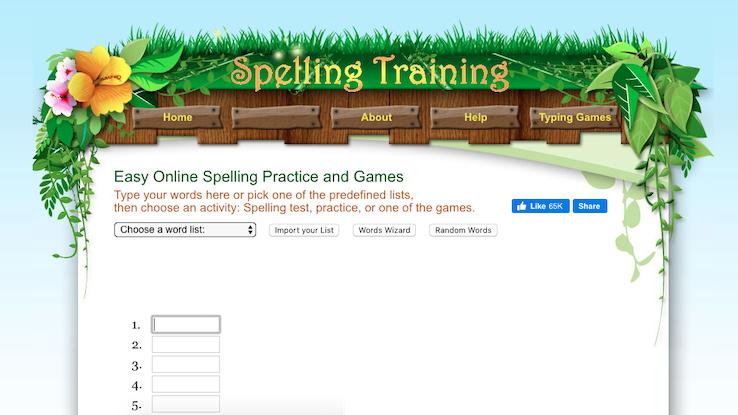 You can choose from easy practice lists, online spelling tests and fun games like "Dragon Adventure," which requires players to correctly spell the words they hear to move the dragon along his path on an island. The website also teaches the proper pronunciations of words, which is helpful for kids who are seeing new spellings for the first time.