What Should I Know About Buying Used Furniture?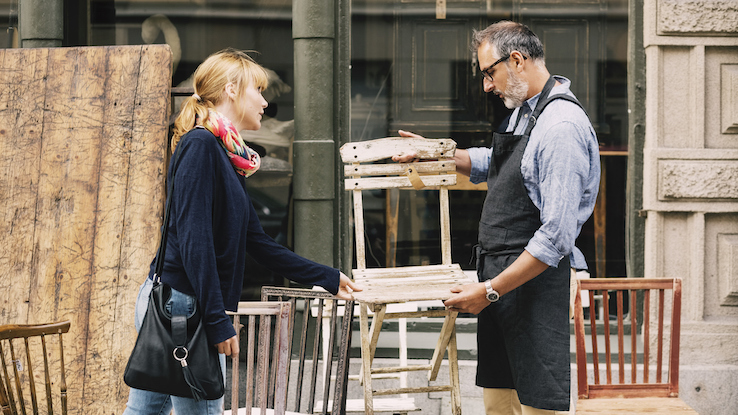 Is it time to replace that lumpy old couch or revitalize your dining room with a table-and-chair set that actually makes guests feel welcome (and comfortable)? Buying used furniture is a great way to get new-to-you furniture for sprucing up your home without hearing muffled cries of anguish coming from your wallet. If you're looking to decorate on a budget and buy your pieces used, you might have some questions about the process — it's not exactly the same as buying new, after all. Below are some important considerations to keep in mind as you get started in your quest for used furniture.
Used Furniture Is Usually Safe — Except for These Pieces
If you've never purchased used pieces of furniture before, you might be wondering whether it's safe to do so. In general, the answer is yes, especially when it's an item that you can wipe down and clean easily, such as an all-wood dresser or a metal-and-glass dining table. However, there are some pieces you really shouldn't buy used if you can avoid it.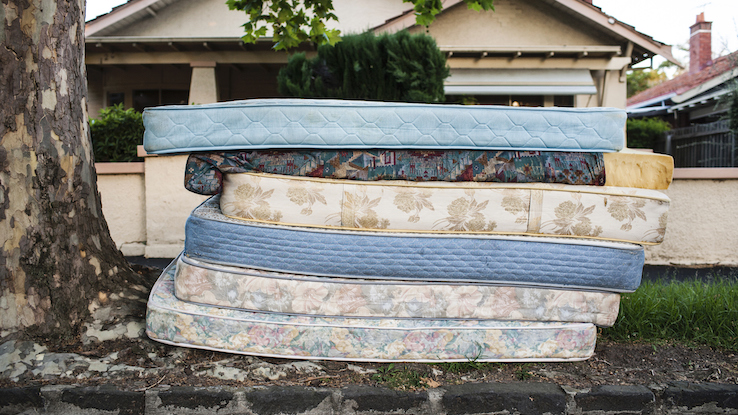 Used mattresses, whether they're for adults, kids or babies, have a higher potential of posing health hazards because they could be contaminated with bodily fluids, bed bugs, mold and mites. Plus, it's impossible to know what's lurking inside a mattress without cutting it up to find out. A bed frame, on the other hand, is usually a safe purchase as long as you can clean it. If that bed frame is upholstered, however, you might also want to pass it up.
Overall, it can be best to avoid all types of heavily used upholstered furniture, such as couches, chairs, headboards and other pieces. These may have stains of unknown origin that you won't be able to remove (and won't want to, because who knows what they might be?). But upholstered items, with years of regular use, can also become lumpy and bumpy and uncomfortable to sit on, which defeats the purpose of bringing a new piece of furniture meant for relaxation into your home. Unless you're planning to learn DIY upholstery skills, skip upholstered items that are obviously old, misshapen and stained. Opt for items that are new with tags in this situation.
You Should Make It a Point to Hold Out for Quality
One of the main reasons you might want to buy used furniture is that you can get a great deal on a gently worn piece that was a lot costlier when it was brand new. And you should spend a little time trying to do just that. Look for pieces from well-known, durable brands like Flexsteel, Lexington, Bassett, Woodbridge and other companies that have reputations for producing higher-end, built-to-last furniture. If you can find them, you'll be investing in a piece that can last for years to come, and you'll be paying a better price on top of that.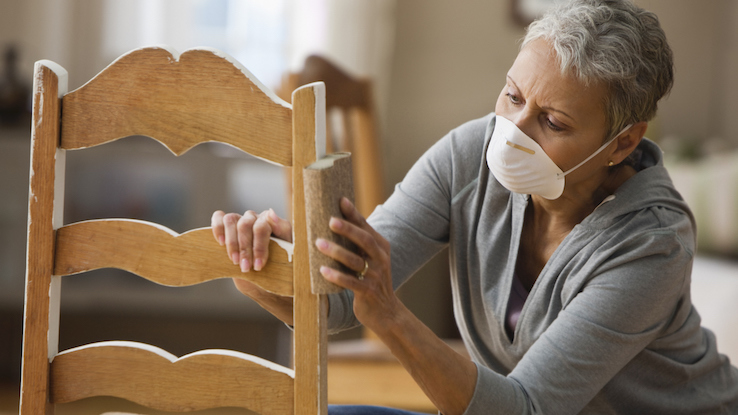 On the flip side, unless you're looking for some garage shelving or a piece that won't see too much heavy use, such as a bedside table, it's best to avoid purchasing mass-produced, self-assembled furniture secondhand. These pieces are usually nowhere near as durable as factory-built pieces from trusted brands, and they also might not have all their original components. This means they may have lost some of their structural integrity. So, even if you're paying a low price, you might not be happy with how well they perform or get that much use out of them.
What a piece is made out of is just as, if not more, important than who made it. Self-assembled furniture is made with cheaper materials, like particleboard and veneer. And while there's nothing inherently wrong with these materials, you're usually not getting that great a deal when you buy them used because they depreciate quickly. Aim for solid hardwood and metal furniture instead. It'll last you longer, and these materials are easy to clean.
Take a Look in Person Whenever You Can
It's not always possible to check out a used item in person — maybe you're browsing on an online auction site — but you should aim for in-person shopping when it comes to used furniture. This gives you the opportunity to sit in a piece or otherwise use it to determine how comfortable it is and whether you'll be able to enjoy it. That's something you can't judge just from looking at a picture.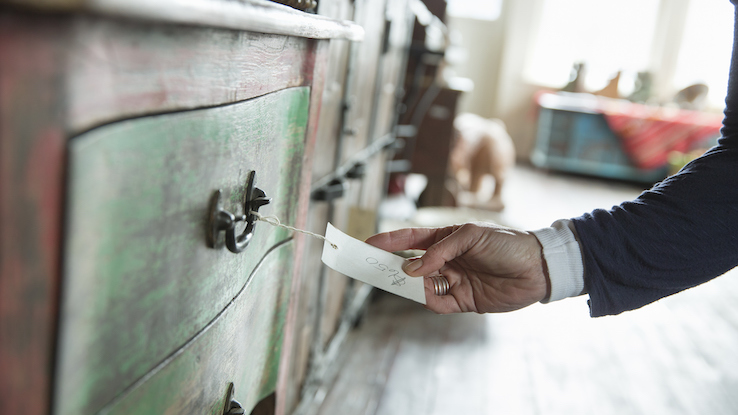 It'll also give you a better idea about the item's condition and quality, which, again, are somewhat easy to conceal in photos online. It's simple for a seller to show scratches and other damage, but they can't convey that a dresser's drawers stick, for example, in photos. Even seeing this in writing doesn't give you the clearest idea about how much of an impact the damage might have on the furniture's usability.
Unlike when you're buying something brand new, there's generally a greater likelihood that a piece of used furniture will have those dents, dings and maybe even some deeper types of damage. And of course you'll want to know about these things before you decide to make a purchase. Not only can they influence your overall decision to buy, but they may also give you a potential bargaining chip. If a piece needs some repairs that you're comfortable making, you may have an easier time negotiating a lower price because of its condition.