Where Can Veterans Eat for Free on Memorial Day?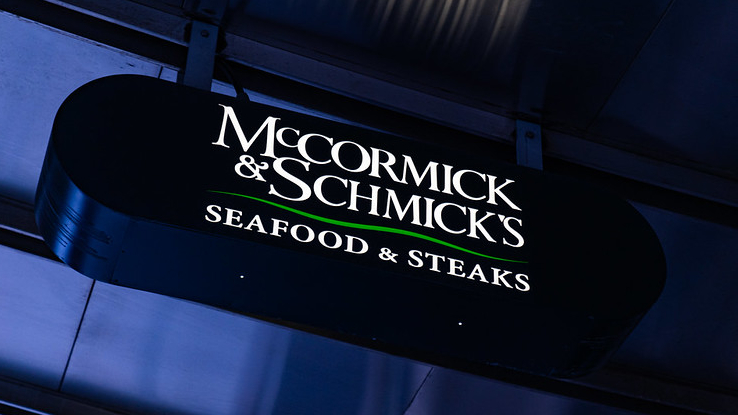 Memorial Day is a somber occasion for remembering the fallen. However, it's also often used as a chance to celebrate veterans as well, with many businesses offering special deals to anyone who's served, with many restaurants even giving away free meals.
There are many opportunities on Memorial Day to enjoy free food and gratitude for keeping the country safe. You'll want either your uniform or veteran's ID, and terms and conditions may apply, but overall, these restaurants offer quality food for the bargain price of free every Memorial Day. Be aware, however, that the COVID-19 pandemic may affect these deals.
Hooters
Renowned for its wings and cheerful waitresses, Hooters also has a reputation for supporting veterans. The restaurant offers a 20 percent discount for veterans every Tuesday as well as a 10 percent discount on all the rest of the days of the week. However, if you go on Memorial Day and purchase a drink, you can get a free entree from a menu including an assortment of wings as well as the classic Hooters Burger, chicken sandwich and chicken salad. Just show your military or veteran's ID to enjoy.
HomeTown Buffet
Like Hooters, HomeTown Buffet offers deals for veterans year-round. All active-duty, reserve, or retired military personnel receive 15 percent off, and on Mondays, that discount can even be applied to up to three family members. Every Monday they hold Military Monday, where the discount applies to you and up to three family members. On top of that, for Memorial Day, veterans can get a free meal and bottled drink with ID or their uniform.
Logan's Roadhouse
Logan's Roadhouse also offers a flat discount for veterans and members of the military year-round. For Memorial Day, veterans can get a free meal from the American Roadhouse menu. You can choose from entrees like Logan's 6-ounce Sirloin, wood-grilled chicken and Southern-fried fish as well as two sides.
Firebirds Wood Fired Grill
Looking for a great steakhouse that you can find throughout the Midwest and East Coast? Look no further than Firebirds, which invites veterans and active duty military members to enjoy a free entree on Memorial Day with the purchase of another entree.
McCormick & Schmick's
This seafood and steak restaurant has an annual deal where veterans and active members of the military and National Guard can have a free lunch or dinner with a choice of ten entrees. These include salmon rigatoni, buttermilk-fried shrimp, cedar-planked or grilled salmon, blackened chicken fettuccine, parmesan-crusted chicken, beer-battered fish and chips, shrimp scampi, tender beef medallions, romano chicken chopped salad, and McCormick's cheeseburger.
LaMar's Donuts
If you're in Colorado, Arizona or the Midwest, you might have a LaMar's near you. This up-and-coming doughnut shop has recently seen a lot of growth, with more shops opening all the time. For Memorial Day, they offer veterans and active service members a free doughnut and 12-ounce coffee.
Check Social Media for More Deals
Many businesses and restaurants have veteran's discounts all year long, and while some offer Memorial Day deals, even more have special offers for current and former members of the military on Veteran's Day. Local businesses may not post their information online, so it pays to keep an ear out.