Where Can I Donate Used Furniture?
Whether you're redecorating your home, moving to a new place or simply want to free up some living space and clear out old pieces you no longer use, it might be time to get rid of some furniture. Donating it is really a win-win: If it's still in clean, usable condition, someone else can continue getting good use out of it, and you can probably deduct its current fair market value from your taxes if you give it to a charity. But where exactly should you take all those pieces you no longer want? Various organizations in and around your community will be happy to accept your donation. Get started by checking with these spots.
Shelters
When you want to be sure your furniture is going to a worthy cause, shelters are some of the first places to check with. These organizations typically house people experiencing homelessness or women and children who have had to leave their homes due to dangerous situations. Shelters often provide transitional housing or temporary residences to people, and they may benefit from almost every type of furniture you can imagine, from beds and dressers to tables and couches for both sleeping and common areas. These facilities often need bedding, too, if you're looking for a place to donate blankets or pillows.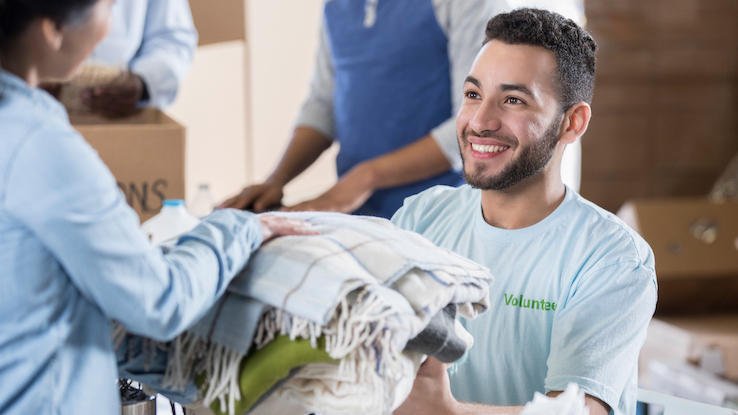 To find a shelter in your area, visit this directory and use the filters to select your state and city. Then, give a few organizations a call to see if they're in need of the specific furniture items you want to donate.
Thrift Stores
Another effective way to give your used furniture a second chance at life is to donate it to a local thrift store. These shops sell gently used items for affordable prices to people who are looking for good deals and those who have tighter budgets than others. Sometimes, shelters also run thrift stores and employ people who live in transitional housing, so you'll know your donation is helping people earn a living. Thrift stores often don't only need furniture to sell; they also use things like bookshelves and china hutches as permanent fixtures in their stores to display other items they're selling.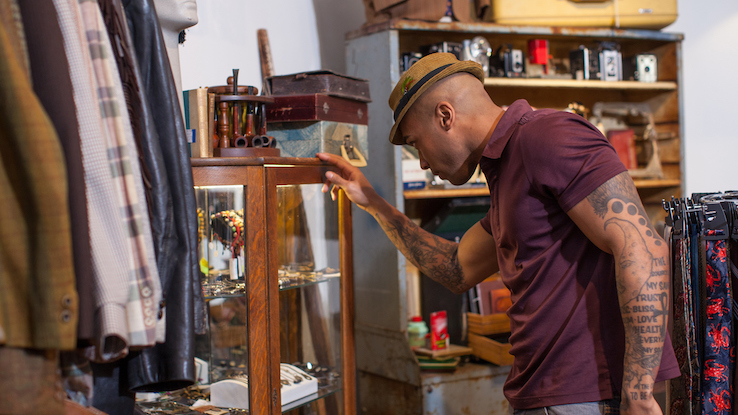 Many thrift stores may be smaller than the other spots on this list, and they may not have space for certain pieces you want to donate. They also may not be able to come pick up the items from your house, so you'll need to find a way to get them to the shop if you go this route. Again, it's always smart to call ahead and see what your selected shop can and can't accept before you get it all loaded and ready to go.
Nonprofits
If you live in a larger city, you may have access to several different nonprofit organizations that can make use of your furniture donations. Some, like Habitat for Humanity, are aimed at helping people access affordable housing, and one of the ways they assist others is by providing low-cost furniture through the retail outlets they run. Others, like Goodwill Industries, accept a wide range of items, including furniture — which they may not receive as often as they get items like clothing and household goods. Typically, nonprofits that accept furniture donations are available to come to your home and pick up the items, so you may not even need to haul them away yourself. It's always a wise idea to call ahead and make sure you can schedule a pickup, however.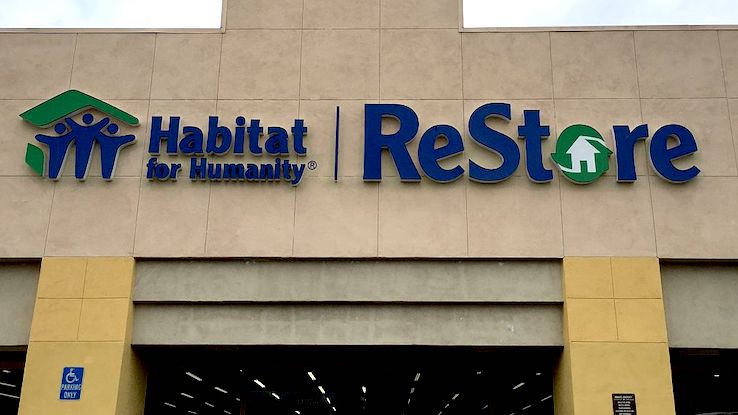 Donating to trustworthy nonprofits is another great way to be sure you're helping others in need. Proceeds these organizations earn from selling donated furniture are typically funneled back into the community via programs, like Goodwill's occupational skills training for people with disabilities, or put towards the nonprofit's activities, like Habitat for Humanity's construction of safe, affordable homes for families in need. Check out DonationTown to find a directory of charities in your area that accept furniture (and even pick it up).
Local Community Centers
Even if you don't have a thrift store or shelter nearby, there are likely some groups in your community that would gladly take your old furniture off your hands. Local theater troupes, for example, might be able to use or repurpose some of the pieces as props. The recreation or community center in your town might want various types of furniture for different purposes, too, such as seating to use during 12-step or other meetings or during personal enrichment classes taught there. If you feel comfortable donating to a local church, it may also have a need for items like chairs, tables and couches that people can use in activity rooms.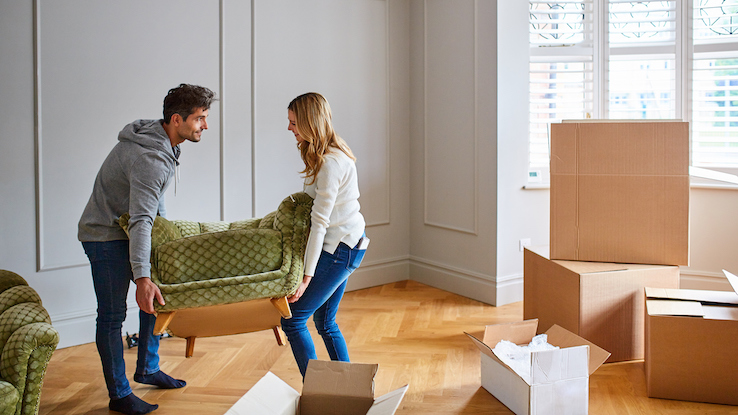 If you want to help someone in your local community, it's also worth checking social media for leads. You can let friends and family know you have furniture available and ask around to see if they know someone who might want it. A new mom might appreciate the old crib and changing table that are sitting in your basement, or a family friend who just got out of a treatment program may be moving into a new place and needing a whole setup to furnish their apartment. It's satisfying to know that your donation is helping someone who's in your circle of acquaintances because you can directly see the benefits.