What Are 10 of the Best Online Educational Games for Kids?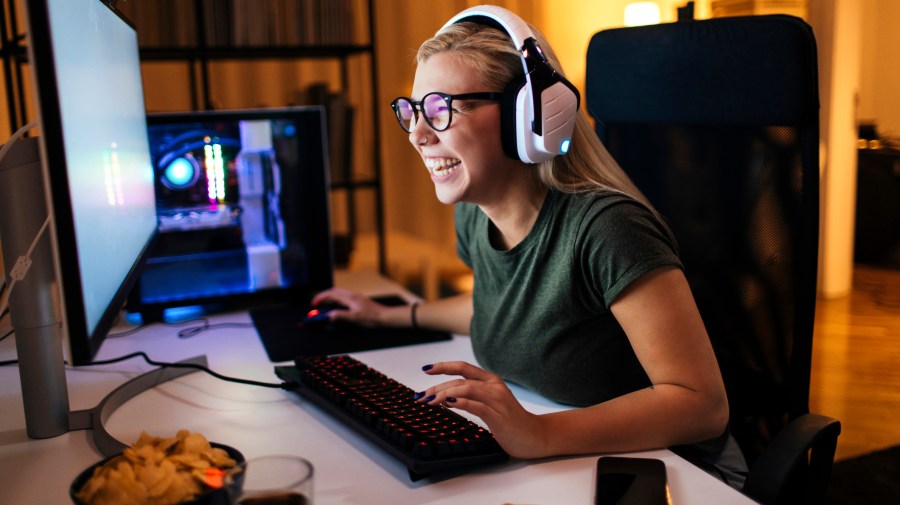 If you're like many parents, you worry about the amount of screen time your children get. From anxiety over the scary news stories about the mysterious blue light emanating from computers and mobile devices and disrupting their sleep cycles to simple fear that their brains will turn to mush from all the junk viewing, the reasons for our angst aren't hard to understand. If video games and YouTube make up the bulk of your kids' tech time, then it's definitely time to present them with some better alternatives.
With "online" and "remote" becoming key elements in education for the foreseeable future, the time has never been more right to incorporate some educational games into the daily technology mix for our kids. If you're not sure where to start, check out these top 10 educational game sites that can help satisfy their craving for technology while strengthening their core learning skills.
PBS Kids Games
PBS Kids offers curriculum-based, entertainment-filled games that feature many of your younger children's favorite characters, including those from Sesame Street, Curious George and The Cat in the Hat. The age range for games runs from about 2 to 8 years old. The gaming website is compatible with most browsers and doesn't require any downloading or take up any computer space. (Some games do require Flash player be installed.) Your kids can get started in a few clicks by simply choosing games in categories like math, science, reading, music and health.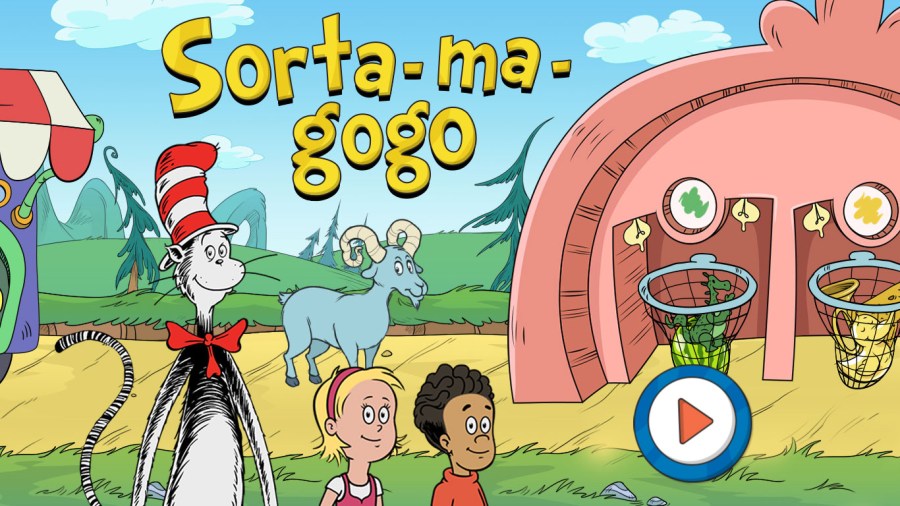 ABC Mouse
ABC Mouse is a subscription-based educational website for children from 2 to 8 years old. It includes more than 850 lessons and 10 different levels of learning designed to keep children motivated and progressing through the levels. The interactive games feature colorful animations and fun music, so kids don't even realize it's about academics as much as fun. The website also tracks your kids' individual progress so you can keep up with the skills each one is mastering. Financially speaking, ABC Mouse usually offers free trial periods and discounts on annual subscriptions.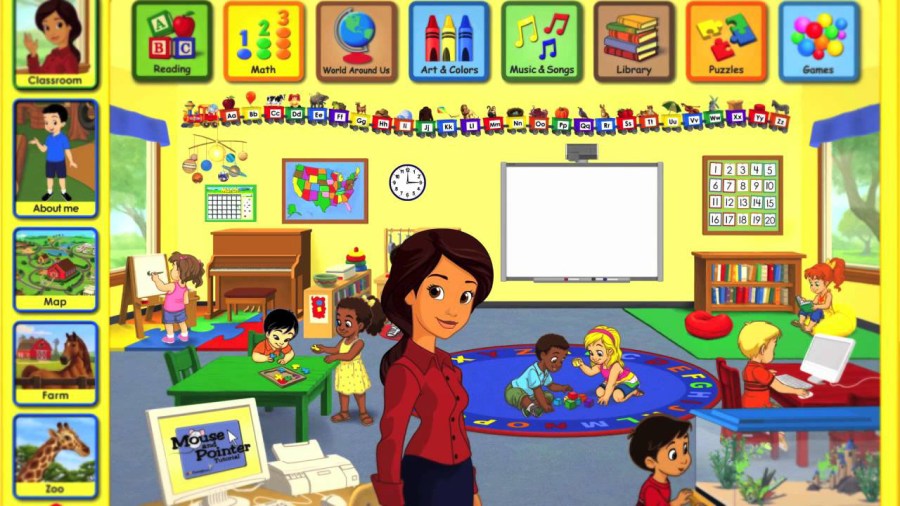 National Geographic Kids
If your child is interested in science, adventure and geography, then National Geographic Kids is probably the perfect fit to foster those interests. Kids can choose from more than 100 different educational games, quizzes and activities on the site, and parents can sign up for free memberships to monitor their children's progress and track all their completed activities. National Geographic Kids games are recommended for Kindergarten through fourth grade, which makes the site a particularly valuable resource for parents struggling to help their kids with science and geography as they learn remotely.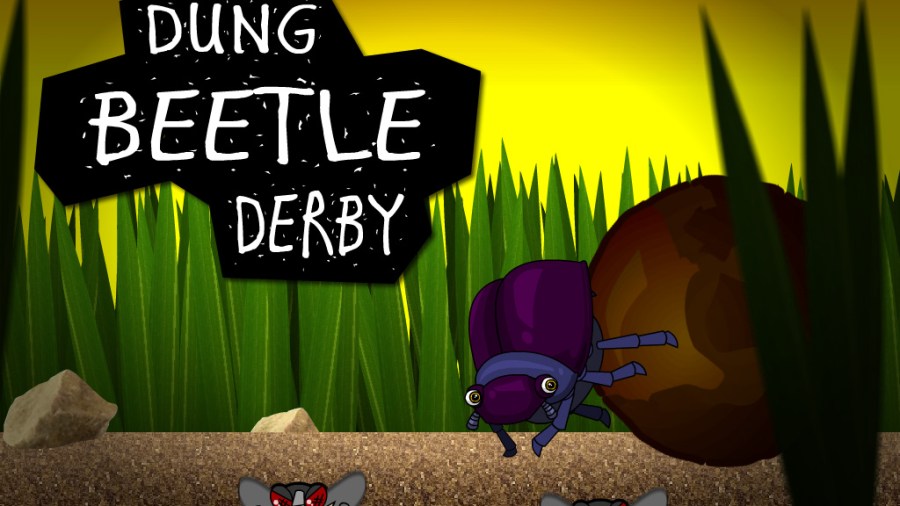 BrainPOP and BrainPOP Jr.
BrainPOP is another curriculum-based subscription website for kids that offers hours of fun educational games. BrainPOP Jr. focuses on games for kids up to third grade, and then BrainPOP provides games for children in fourth grade and older. Kids have access to games and content in a variety of subjects, including art, music, engineering, technology and health as well as traditional standards like math and science. Some content is available for free, but most of the best videos, games and quizzes are only available with a purchased membership.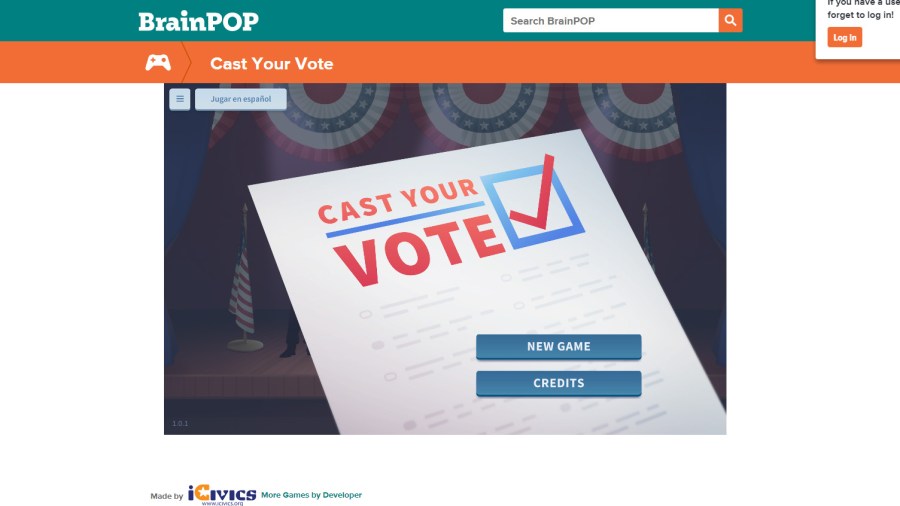 Poptropica
Jeff Kinney, the author of Diary of a Wimpy Kid, is the creative director of Poptropica, an educational website designed to let kids safely explore and play online. The fun includes quests, stories and games to keep kids engaged and working on their problem-solving skills without even knowing it. The site also offers digital books, videos and competitions for kids.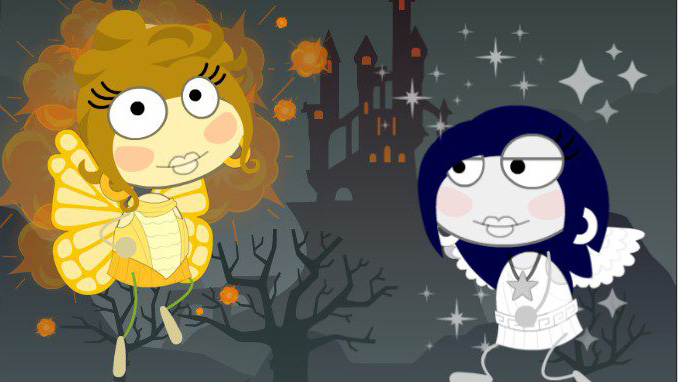 Funbrain
With games like Math Baseball and Grammar Gorilla, Funbrain does a great job of making learning fun. The website includes more than 100 games for children up to eighth grade. You don't have to pay for a subscription, but the website is ad-supported, and various banner ads load on the different pages on the site. In addition to playing games and watching videos, kids can read a variety of popular books and comics on the site.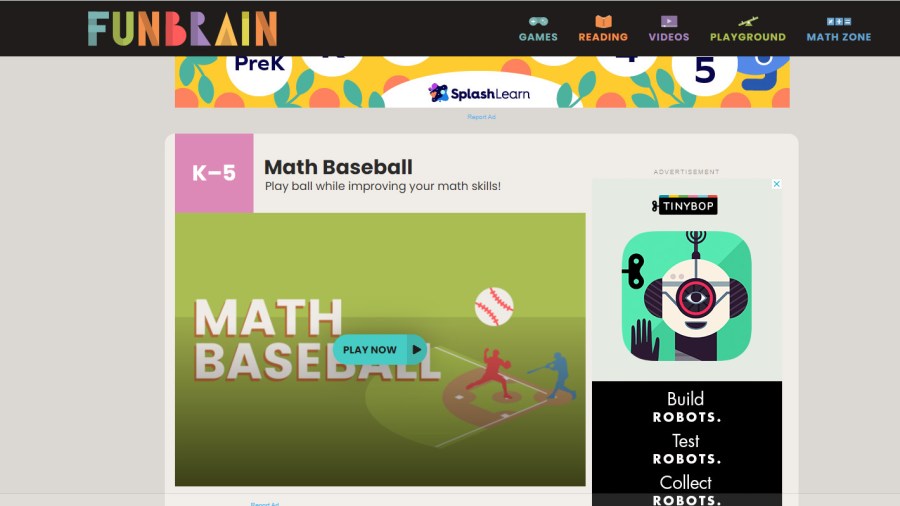 CoolMath Games
CoolMath Games lives up to its name by filling its website with some pretty cool math games to help kids strengthen their math skills in the best possible way. The site is designed for kids ages 13 and up, in particular, but it also makes a good companion site for preschoolers and kids in elementary grades. If you don't want to sort through the collection to find playable games for younger kids, then check out CoolMath4Kids games instead. Best of all, kids on CoolMath play free.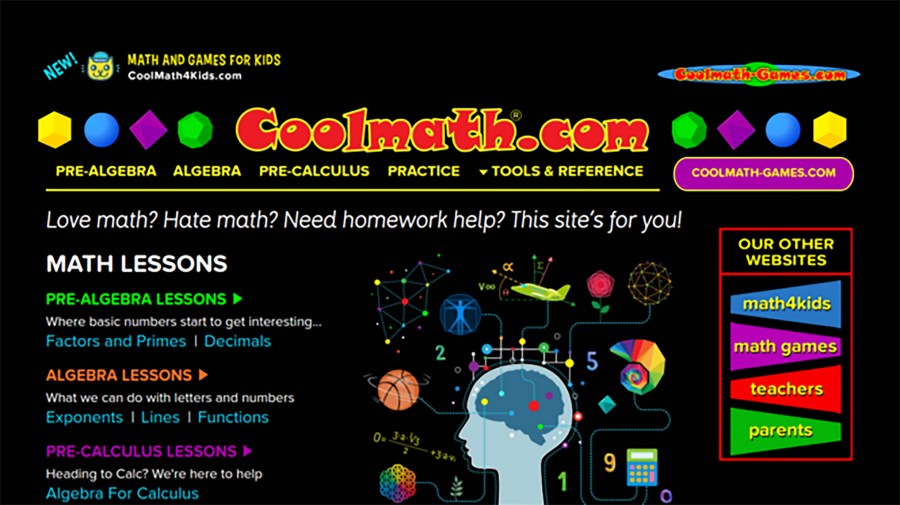 Nick Jr.
Nickelodeon's companion network designed exclusively for younger kids also does its part by entertaining kids with a website full of fun games, many featuring some of their favorite Nick Jr. characters from the network's popular shows. If you worry about how much time they spend sitting in front of a TV, the Nick Jr. website allows them to participate in some hands-on learning with their favorite characters instead. They can access printables, coloring pages, puzzles and online games designed specifically for preschoolers and lower elementary school students to help them master colors, shapes, letters, numbers and more.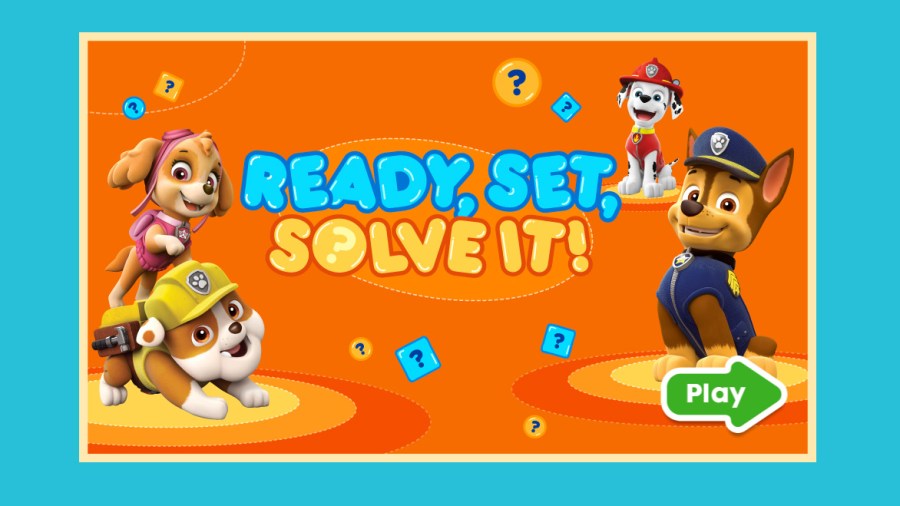 Discovery Kids
The Discovery Kids website offers interactive activities and games for kids who want to learn more about the world around them as well as think about issues that affect the environment. Games, puzzles, quizzes, videos and other activities provide hours of educational entertainment for kids without making it feel like work, and that's a win-win for everyone.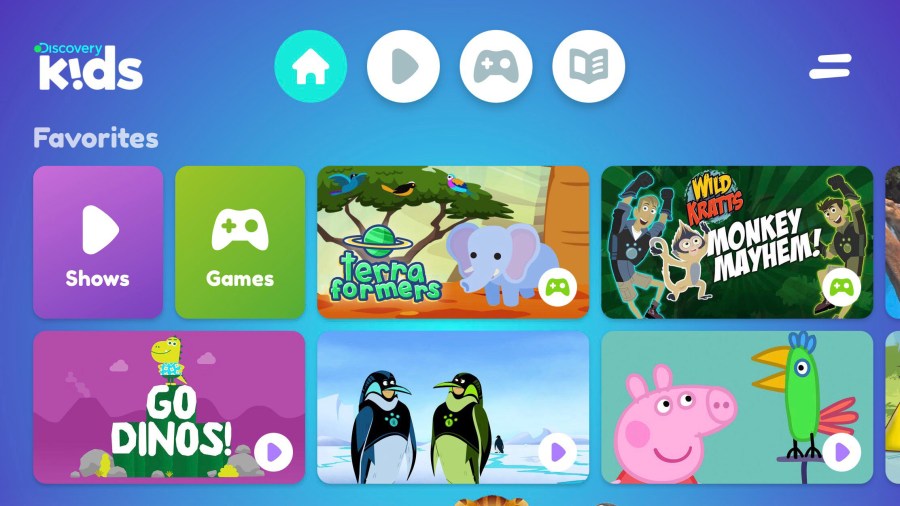 Highlights for Kids
Highlights for Children started out as a popular magazine for kids more than 60 years ago. With that kind of staying power in the printed version, which still offers fun stories, games and puzzles for young readers, it was inevitable that the company would have plenty to offer in online content. The digital offerings include interactive games and activities for young learners as well as instructions for science experiments and crafts, so your kids can still have some hands-on fun without the screen.