What Are Some Top Stock Photo Websites?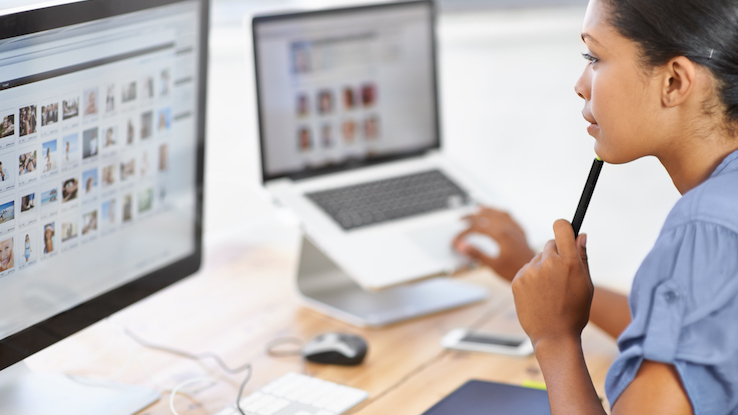 From beautifying your slideshow presentations at work to providing engaging visuals for your blog posts, stock photos are ideal resources for your graphic design and other needs. They're easy to use and easy to access online, eliminating the need to stage, shoot and edit your own photography. To save time on your next project, whether it's a brochure for your advertising class or a promotion on your website, you might turn to stock images to add some colorful appeal. But where should you start your search? These websites are some of the top options for finding and downloading stock photos.
StockSnap.io
Free stock photo sites are a big draw when you don't have a large budget to work with (and even when you do) but they have a tendency to lack the high-quality images that subscription sites offer. StockSnap.io may not offer editorial images like some of the paid sites on this list, but the quality of many of its creative photos certainly comes close. Images on this site are beautifully staged and edited, and there's plenty of content that relates to current events even if it doesn't always depict them in action.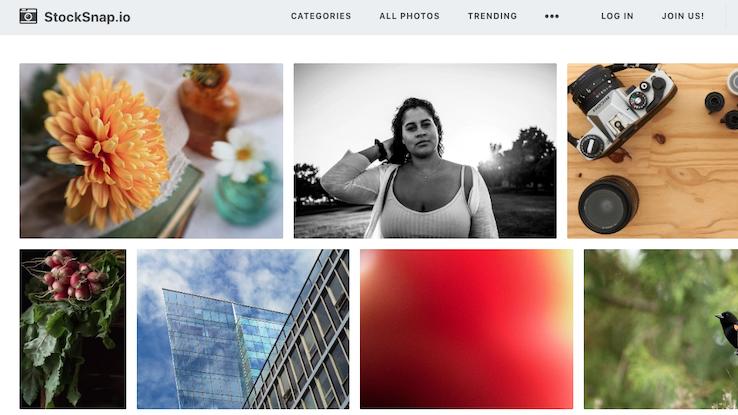 All of the photographs on StockSnap.io are free from any copyright restrictions, so you're free to use them as you see fit — although it's always a good idea to provide attributions. The images are also organized visually, helping you see what you're looking for even though you also have the option to filter using common search terms. This makes finding what you need particularly easy, as there's no need to figure out which words and tags might get you the results you need.
Adobe Stock
Adobe is famous for its graphic design programs, so it only makes sense that the software giant also offers stock images for graphic designers to use. In addition to millions of photographs, Adobe Stock provides drawings, vector graphics, videos, audio clips and 3D illustrations, making it a one-stop shop for visual media of all styles. If you anticipate needing artwork other than photographs from time to time, this is an excellent option.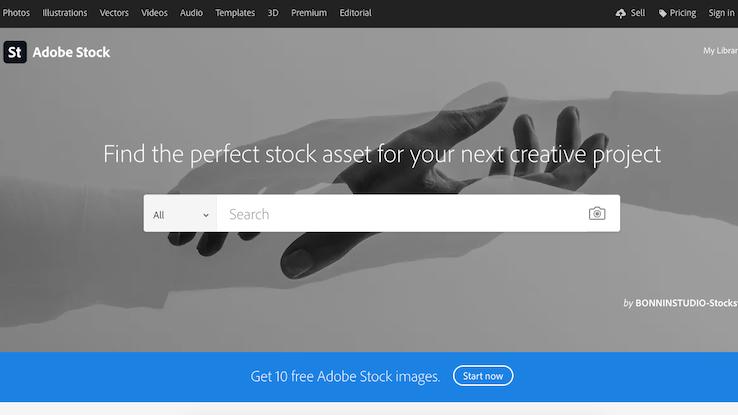 Like most other paid stock photo sites, Adobe offers a number of different subscription levels, with the per-photo cost going down for the higher-priced tiers. But you also have the option to purchase credits on the site, which you can redeem for a variety of different media instead of buying subscriptions for all the different types you might want. If you're already a user of Adobe's software, you'll also appreciate the templates available for the different programs.
Getty Images
Perhaps one of the best-known stock image sites on the internet, Getty Images is also the largest online marketplace for selling and buying stock photography. It's a go-to site for many companies thanks to the high-quality images that are available — many of which are exclusive to the site — but they do come at a price. A single, large-sized image can cost almost $500, which covers the releases and necessary legal footwork to make the photos available. There are some packages that can reduce the per-photo cost, but they're also not on the cheaper end.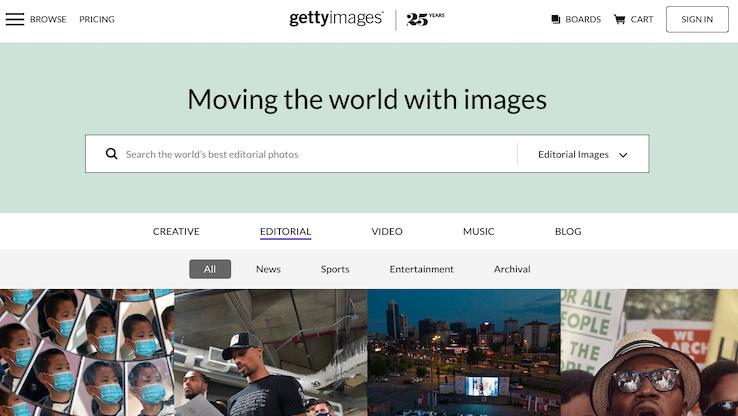 If you're working for a large company and have the budget, Getty may be ideal; it's a seriously premium site. The photos are gorgeous and well-edited, and you can also find higher-quality clipart-style stock photos that still have an air of professionalism. Getty Images is also packed with editorial photos of events, celebrities and other journalistic photography, which you may want access to, say, if you run a news blog. The finesse here is almost unbeatable, and if you're searching for a paid stock photo site, Getty Images is worth a look.
Shutterstock
Another famous name in the stock photo world, Shutterstock has been around almost as long as the internet has been an inseparable part of our lives. Its library includes over 300 million stock images, but where Shutterstock is also helpful is in its collection of several million video clips. The huge variety is a potent draw here, and it might seem as though Shutterstock is relatively similar to Getty Images.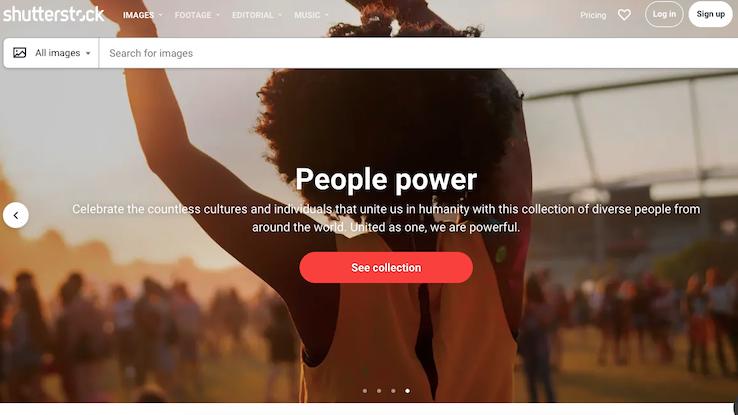 There are some key differences, however. You're not going to find such a wide scope of editorial images on Shutterstock. But, Shutterstock's plans are much more affordable than Getty's, with the $250-monthly plan working out to just 33 cents an image. If you're amenable to a slight tradeoff in quality for some big savings on plan costs, Shutterstock may be the right option for you. And, like Getty, it also offers subscription plans for organizations with teams and multiple users who need multiple individual accounts to source images.
TONL
There's beauty in diversity, and if you want stock images that reflect that principle, head to TONL. This site celebrates the beauty of people of color and "seeks to transform the idea of stock photography by displaying images of diverse people and their stories around the world." TONL's goal is to help increase representation and visibility of Black and brown people — and diminish stereotypes and prejudice — in stock images by compiling collections of people of various ethnic backgrounds going about everyday activities.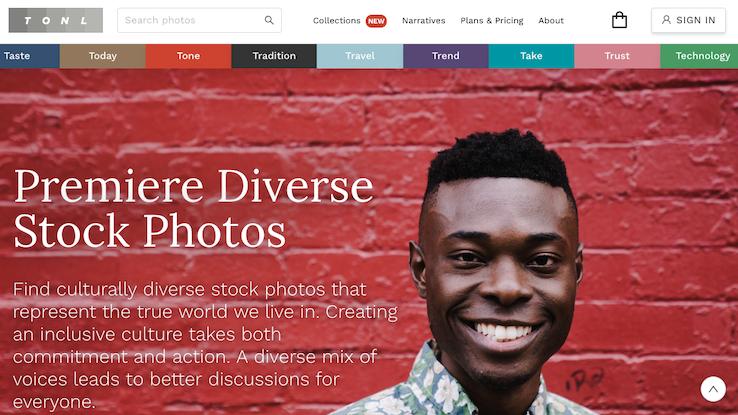 Representation matters, and TONL is the stock image site to visit when you want your media to communicate that. The photos are divided into unique groupings; for example, "Tone" focuses on photos of health-related situations, and "Tradition" highlights culture- and family-related events, rituals, food and clothing. Another bonus? Although images here aren't free, they're definitely affordable. A la carte photos start at just $25, and you can subscribe to plans that drop the cost down to $1.40 per image.