Where Can I Apply for an Absentee Ballot Online?
Voting is an important way to make your voice heard and shape the future of the country, but, particularly amid concerns about the ongoing coronavirus pandemic, standing in line and filling out a ballot in a voting booth may not be so appealing to you. If you can't make it to a local polling place on an election day or you'd rather not cast your vote that way, you may be able to vote via mail by applying for an absentee ballot.
While all states offer absentee voting, the state where you vote may have some specific rules about whether or not you can receive a ballot in the mail. If you do qualify, once you fill out your application online, you can vote from the comfort of your own home as long as you mail the ballot back in time. Here's how to get started.
Check Your State's Rules
Before you set out to vote via a mail-in ballot, it's best to make sure you can. While all states allow absentee voting, some have stricter rules about it than others. You can find this information by checking with your state's election office. Vote.org also has a list of rules for absentee voting for every state and Washington, D.C.
For example, in Georgia, any registered voter can apply for an absentee ballot and receive one without providing a reason why they want it. In Washington, all registered voters automatically receive a mail-in ballot and don't need to apply. Indiana voters, on the other hand, must meet certain criteria to vote via an absentee ballot; these include (but aren't limited to) being age 65 or older, being out of the country on election day, having a disability or being unable to vote due to a work shift.
In total, five states automatically mail ballots out to voters, although residents of these states still have the option to visit polling places if they want. Twenty-eight states and Washington, D.C., allow people to vote via an absentee ballot without a reason. There are 17 states that require an excuse that fits the criteria the states have set forth.
Check Your State's Deadlines
You'll also need to make sure you meet the deadlines for absentee voting. You can visit your state's election office website to find out the dates by which you need to apply, for example, and Vote.org has a list of deadlines for each state.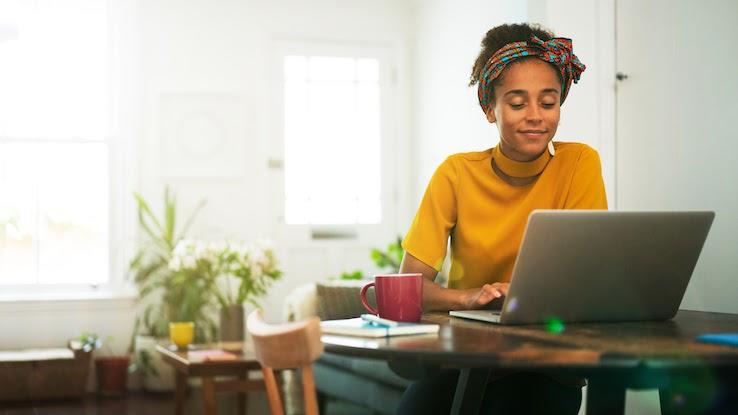 You'll need to know the deadline for sending in your application — it's often within one to two weeks before an election date, but the earlier you apply, the better. This gives you more time to fill out your ballot and return it. You should also check when your absentee ballot is due. In most states, it should be postmarked on or deposited into a ballot box by a certain time on an election day. In some cases, the ballot must be received or postmarked the day before an election.
Find Your Application Online
Once you're familiar with the rules and deadlines for absentee voting, it's time to find your application. Start by reviewing your state's election office website. If you visit USA.gov, you can find it easily by using the provided drop-down menu. The site will redirect you to the election office website for your state, where you can start looking up absentee voting information.
Every state has a unique website with unique information. You may have to take some time to browse the site or take advantage of any provided search bars if the application information isn't on the homepage. You can also look for contact information if you prefer to call the election office for additional help. Keep in mind that absentee voting sometimes is called "voting by mail," and your state might refer to the ballots as "mail-in ballots" or "vote-by-mail ballots."
Follow the Instructions to Apply for an Absentee Ballot
Once you find the information for absentee ballots, follow the site's instructions for filling out the application. In many cases, your state site may provide a PDF that you'll need to send in. If this is the case for you, click on the link, print the application and fill it out with a pen. You may be able to fill out most of the application online before printing it, too. Once you're finished, sign the form by hand.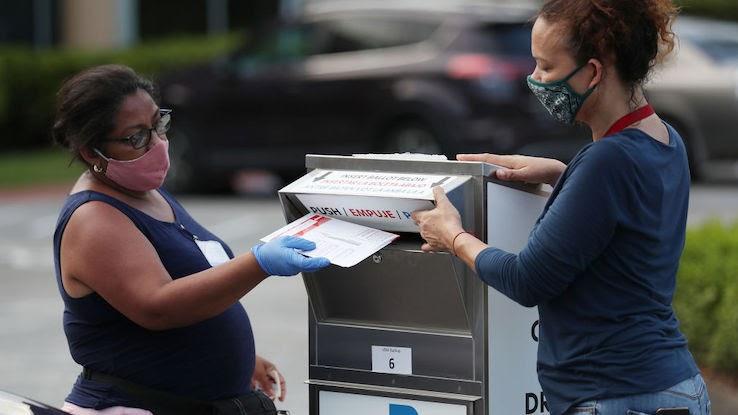 Once you've completed your absentee ballot application, follow your state's instructions for returning it. In most cases, you'll mail it to your local registrar's office. They may also provide a drop box in your community where you can return the application in person. The application may have an address on it where you can mail the paperwork. If you aren't sure, contact your state election office for more guidance about returning your application.