What Are the Best Programs for Creating Beats?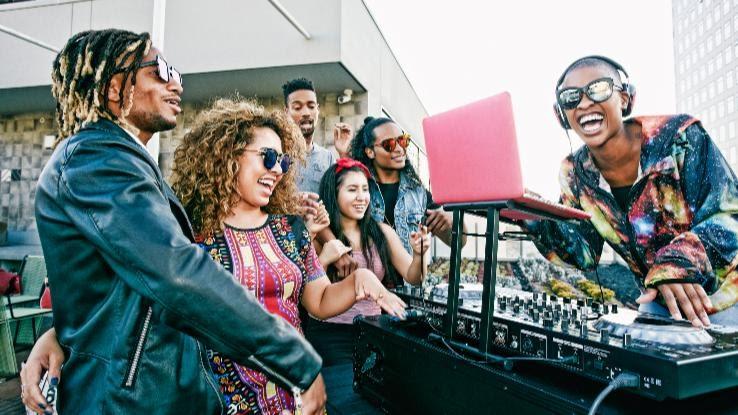 Whether you've always dreamed of creating beats or are already a professional music maker, now is an awesome time to be alive. These days there are plenty of great apps and programs that can help you craft amazing beats and grant you access to plenty of dance-worthy loops and samples that you can use in your own uniquely creative way.
Whether you dream of seeing your name on the Lollapalooza schedule in Chicago or love creating mash-ups as a hobby, making music digitally is so much easier when you have the right software at your fingertips. We'll point you towards some of the best beat-creation apps and programs out there for every style and genre.
Join a Huge Beat-Making Community With Splice Sounds
Splice Sounds is a popular beats creator that grants users access to millions of royalty-free sounds for a low monthly fee. Before you sign up, you can even take it for a free test drive and begin mixing your own songs immediately.
This intuitive, easy-to-use beat maker allows you to compose background beats by clicking different areas of a virtual grid — it looks a lot like a giant MIDI pad controller — to indicate where you want to add instruments and sound effects. Splice Sounds also offers a huge library full of ready-to-use loops and samples from other artists that you can mix with your own sounds.
Once you subscribe, you can download and store beats, share and sample the work of other musicians, and gain followers from around the world. Compatible with most digital audio workstations (DAWs), Splice Sounds makes creating beats easier and is particularly useful if you're a visual learner.
Record and Collaborate With Soundtrap
While Soundtrap uses an interface that's similar to Splice Sounds, it comes with several additional next-level tools for creating beats. Members not only gain access to a huge library of beats, loops and royalty-free samples but can also connect, play and record their own instruments for use in songs.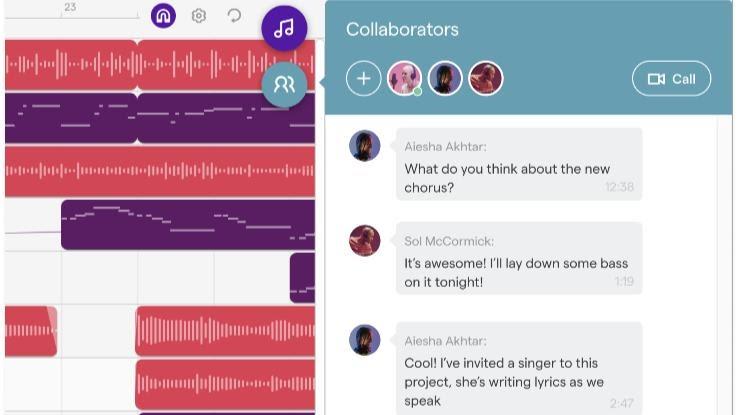 This program is essentially an online DAW that allows you to create, record, automate and even collaborate all in one. It offers a musical typing option that allows you to use your keyboard to create additional beats to mix into your songs. And, you can invite co-creators, giving them access to your project so they can edit in their own loops and samples — almost like a Google Doc, but with music.
Try out your first month for free or jump right in and sign up for a monthly or yearly membership. Soundtrap works with most operating systems and offers a series of tutorials to help you get started on your music-making journey.
Get Your Remix on With Virtual DJ
If you're an aspiring DJ who loves creating your own beats, check out Virtual DJ to take your tunes to the next level. While it's one of the most popular DJ software programs around, it's still available to download for free for non-professional use.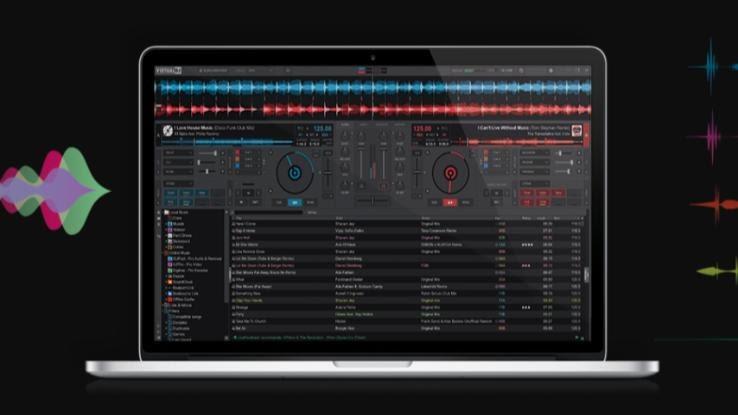 It features an intuitive interface complete with loops, effects, smart syncing, jog wheels, an advanced mixer and many other features. If you want to use your own controllers and mixers, it helps to know that Virtual DJ is compatible with more brands than almost any other software.
Want to separate the music and lyrics in a song to use only certain elements of it in your beats? Use the real-time stems-separation tool to transform any song into either an acapella or instrumental performance for your mix. This program even comes with karaoke capabilities that allow you to access a list of all the bands and artists on your playlists instantly.
Make Beats on the Go With Drum Pad
If you're newer to the world of creating beats and are looking for an app that won't overwhelm you with functions, try the free Drum Pad app on your Android or iOS device. Great for beginners, Drum Pad features a fun and easy interface that lets you create beats and get familiar with the process of combining different effects.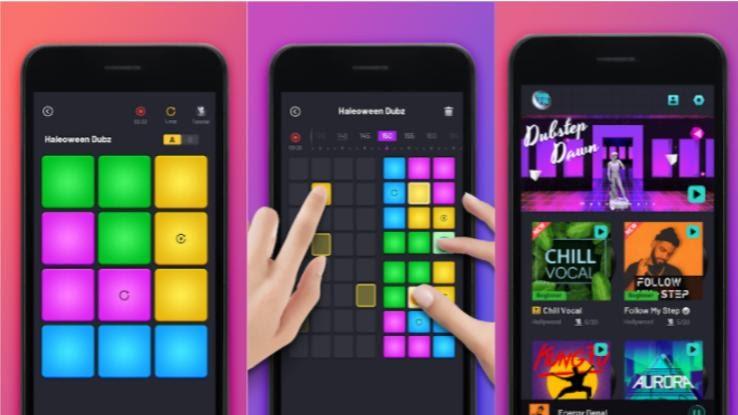 It comes with a beatbox maker, a finger drumming pad, music-recording abilities, plenty of professional-level samples and tutorials to help get you started. Drum Pad also offers DJ kits for a wide variety of music genres from hip-hop and rap to pop and electro.
While it's probably not your best bet if you're looking for a professional-level beat creator, it's an excellent tool for anyone who's just getting started. You can download it today and begin making your own mixtapes in seconds — it's that easy.
Take Your Skills to a Professional Level With Intua BeatMaker
If you've been creating beats for a while now and are looking for something more advanced, consider Intua's BeatMaker. Available for a one-time fee in the Apple app store, it lets you access your own digital music studio right from your iPad.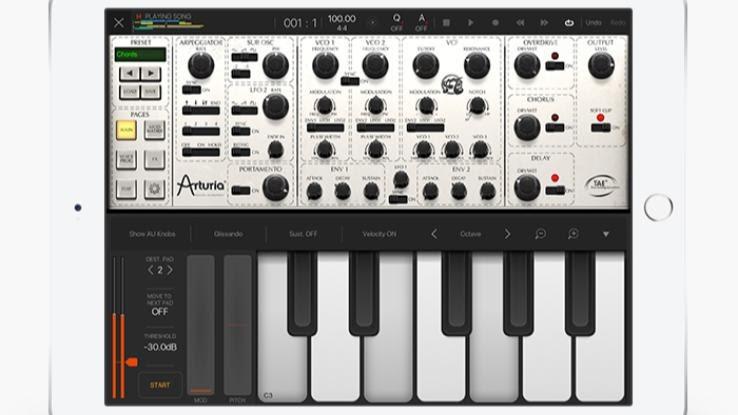 The intuitive audio and MIDI workstation allows you to play and record ideas on the go with 128 pads, each featuring a musical instrument with multiple dimensions. Refine your musical sketches with record and chop capabilities and a sampling engine you can use to layer and tone your ideas to perfection.
You'll enjoy the effects that sound like top-of-the-line equipment and a large library full of professionally recorded samples from a wide range of musical genres. While BeatMaker is a top-tier choice, be aware that its interface is not the simplest, and it could get confusing if you have less experience with this type of software.
Get Started on the Right Track With MAGIX Music Maker
If you're looking to start creating beats right out the gate, then MAGIX Music Maker is another great choice for beginners. The simple DAW program hosts a large sound library of tracks, loops and instruments that you can blend together via a simple drag-and-drop interface.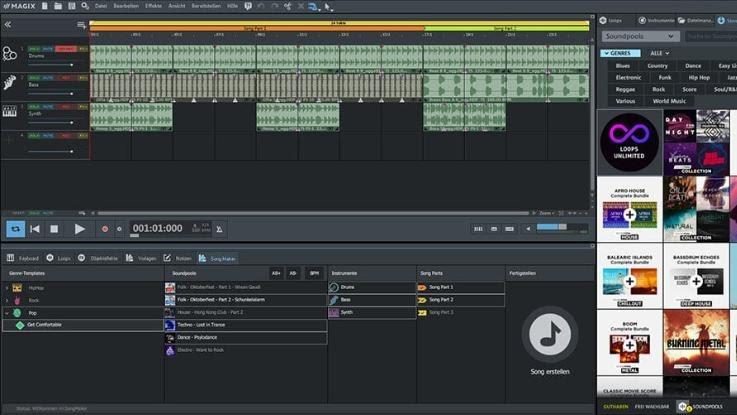 It also has MIDI capabilities that allow you to add your own vocal or instrumental performances to your tracks. There's a variety of virtual effects and filters that let you adjust different layers to the perfect pitch. While it's a great option if you're just getting started, you may find its offerings somewhat limited if you already have some experience with these programs.
Three different versions of MAGIX Music Maker are available for download, including a free version with a limited number of tracks, loops and effects. If you're looking to expand your beat-creating arsenal, it may be worth checking out the Plus and Premium editions, both of which come with a much wider array of tools and functions. An added bonus? Once you purchase these upgrades, you won't have to worry about subscription fees.