Where Can You Find the Best Long-Range Weather Forecasts?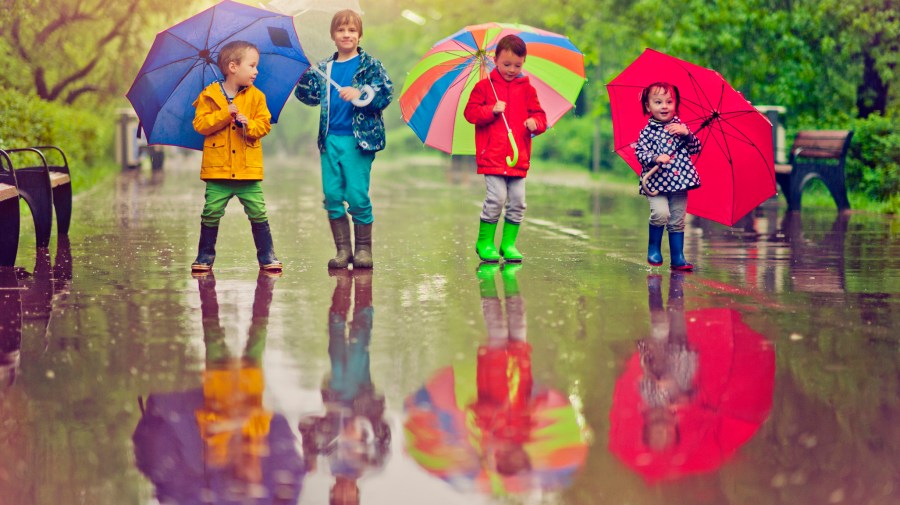 Predicting the weather has long been one of life's great mysteries — at least for regular folks. Over the years, you've probably encountered a few older adults — maybe even your own grandparents — who made some weather predictions based on what seemed like some pretty strange clues. From painful joints that indicate rain is on the way to insect activity that reveals just how wet the spring season will be, old-school methods of predicting the weather are interesting but not necessarily reliable — or are they?
In some cases, your grandma's crazy explanation for predicting a coming storm has a real basis in science — even though she may not realize it. Barometric pressure drops before it rains, and the change in air pressure could trigger discomfort in that aching knee. (Mystery solved!) But, fortunately, modern climate science has moved beyond old wives' tales to implement everything from recorded statistics to new technologies to predict weather patterns a month or more into the future.
If you're curious what kind of heat to expect for the coming summer or whether you'll need plenty of firewood for the next winter, a long-range weather forecast might hold the answer, but you need your source to be reliable. Let's take a look at a few long-range weather forecasting sources that have a solid reputation for accuracy.
Almanacs
Almanacs use data accumulated from long spans of weather history — often 30 years or more — to look for past weather patterns and cause-and-effect relationships that can help experts formulate future weather forecasts based on the same types of patterns. The details in almanacs are too general to pinpoint future weather on a specific day and time, of course, but almanacs often do a good job of predicting overall weather patterns for specific regions during specific windows of time. The Old Farmer's Almanac is one of the most popular examples and has been accurate about 80% of the time in the past.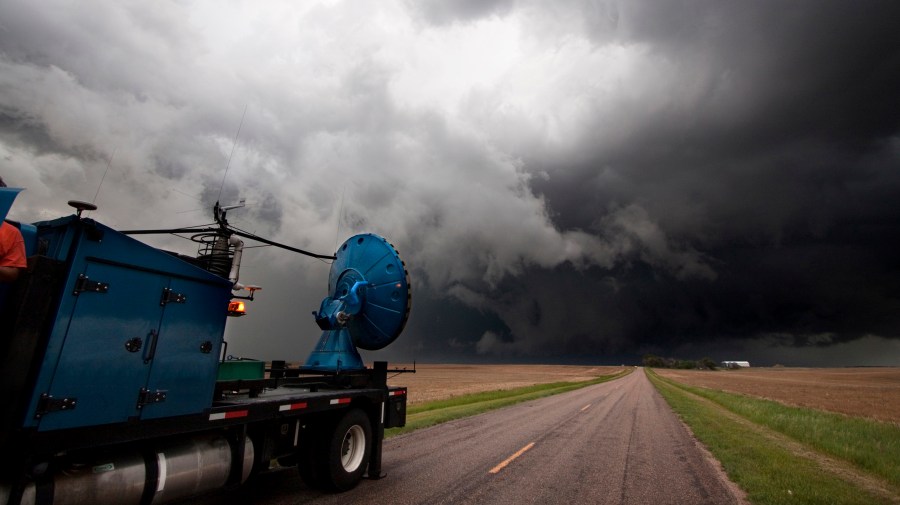 Annual almanacs also contain helpful gardening information and are easy to find in local home and garden stores as well as online and in bookstores. Many people use them to determine the best times for planting crops and gardens each year.
Weather Spark Predictions
If a big future event or trip is your key motivation for trying to predict future weather, then Weather Spark might offer a helpful solution. The website provides typical weather information for "anywhere on Earth." Do you need to know what you should probably expect for a mid-September wedding in New York City? Graphs and charts show you average numbers for temperature, humidity, precipitation and more.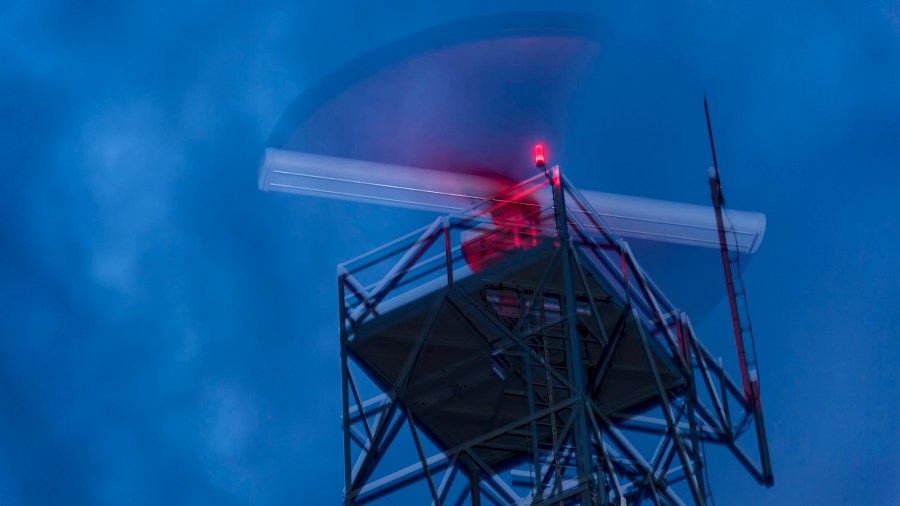 The site even assigns a "Tourism Score" to cities and provides feedback on the best times of year (in general) to visit. The overall user experience feels a bit like reviewing a fun almanac with data compiled from 30-plus years of statistical analysis of historical weather reports.
AccuWeather Forecast
First founded in 1962 by Dr. Joel N. Myers, AccuWeather utilizes the talents of more than 100 meteorologists to gather and analyze weather data, spot weather trends and capitalize on the capabilities of innovative technology. The scientists produce forecasts that go out as far as 90 days for long-term forecasting, although the accuracy of forecasts that far into the future is often criticized by experts.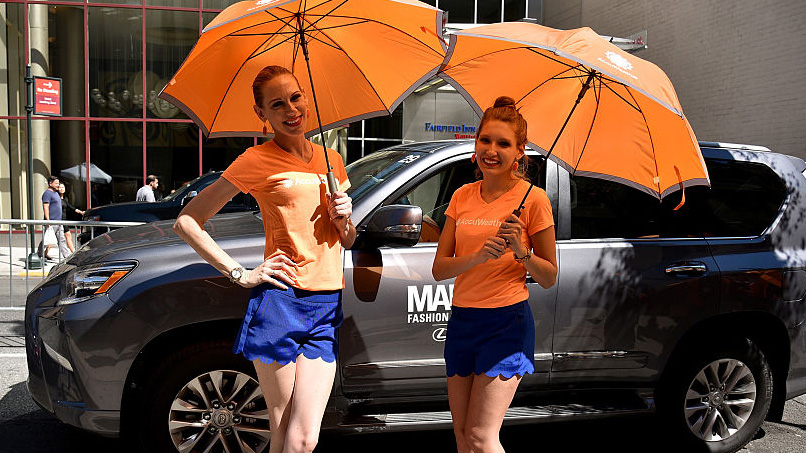 Many television news outlets use AccuWeather's forecasting models in their local weather forecasts and maps. Wind speeds and temperatures are typically included in these estimates. The company also has its own highly-rated weather app for iOS and Android mobile devices.
National Weather Service
The National Weather Service (NWS) is part of the National Oceanic and Atmospheric Administration, known to most people simply as NOAA. The NWS is the organization responsible for providing weather alerts and warnings for the full range of weather events, including thunderstorms, tornadoes, flash floods, blizzards and hurricanes. The organization commands the highest level of respect for its accurate storm tracking and early warning systems for dangerous weather conditions and serves as a source of weather information for many weather stations as well as private and commercial resources. 0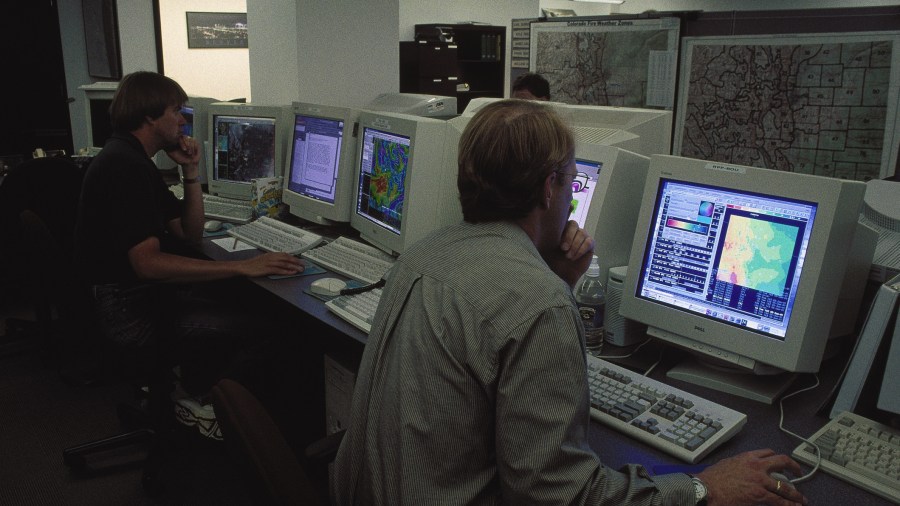 The NWS website offers a host of helpful forecast information, including predictions for precipitation, wind speed and temperature. The Climate Prediction Center provides general monthly and seasonal outlooks as well as forecasts for specific occurrences like droughts and hurricanes.
The Weather Channel and Weather Underground
Weather Underground is a division of The Weather Company, the parent company of industry veteran The Weather Channel. Those are some big shoes to fill, but Weather Underground does it nicely with detailed storm tracking and accurate forecasts provided on the go. The weather data used for forecasting is compiled from thousands of weather stations, and the website also provides access to meteorologist and storm-chaser blogs.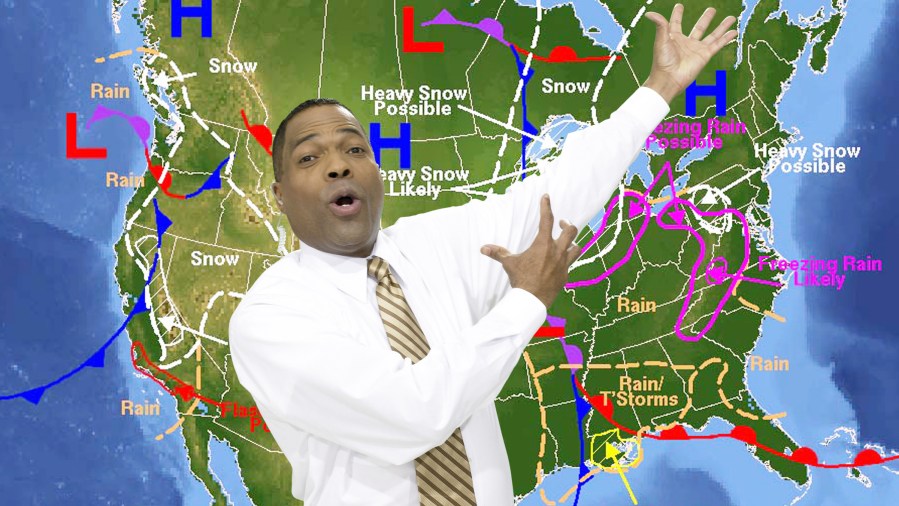 The Weather Channel has a long-standing reputation as a leader in tracking and analyzing weather information, and both the website and the app are great resources for extensive area maps that track storms. Both short-term and long-term weather forecasts are determined based on weather patterns and other meteorological data.