The Best Sources for Rainfall and Weather Information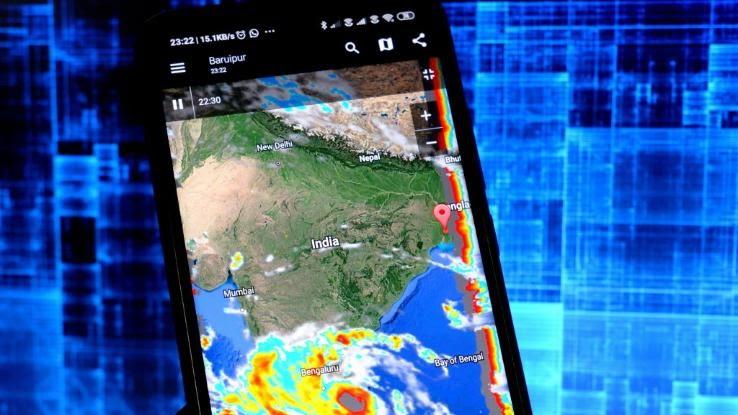 The ability to track weather and rainfall totals is important to many people for a variety of different reasons. For the everyday person, of course, it's nice to be able to know what the weather will bring before heading out every morning; it helps you anticipate everything from what to wear to potential commute snarls to extra preparation steps you might need to take before a storm.
For farmers dealing with droughts and meteorologists who track weather patterns, having reliable tools to stay on top of weather events and rainfall amounts in particular is crucial, but these weather details can be helpful to know in a variety of other situations, too. If you're looking to gain a greater understanding of local weather events or become better prepared to manage their effects, take a look at several great apps and websites that can help you track rainfall totals, temperature forecasts and more.
Best App for Farmers: NOAA Hi-Def Radar Pro
While the National Oceanic and Atmospheric Administration's (NOAA) Hi-Def Radar is a paid app, the few dollars you'll spend on it are worth their weight in gold if you work in an industry where weather updates are crucial. Available on both iOS and Android, this app by WeatherSphere offers a huge number of customization options.
It provides accurate, up-to-the-minute weather information for the entire United States, but it also allows you to bookmark specific locations for easy access and reference. And these locations get incredibly detailed; for instance, by bookmarking individual plots of land, farmers can track the rainfall amounts that each received.
In the settings area you can customize the app to show the types of data you'd like to receive regular updates about. You'll be able to monitor things like wind speeds, water temperatures, lightning strikes, cloud cover and even the possibility of oncoming natural disasters. Complete with accurate five-day weather forecasts, this is one of the best apps on the market for people who count on being able to get specific, accurate weather information.
Best for Severe Weather Alerts: The Weather Channel
It might not come as a surprise that The Weather Channel has an app for iOS and Android — and it's one of the all-around most popular weather apps on both platforms. Its hourly, daily and weekly weather forecasts are great for anyone who dreads getting caught off guard by surprise weather conditions.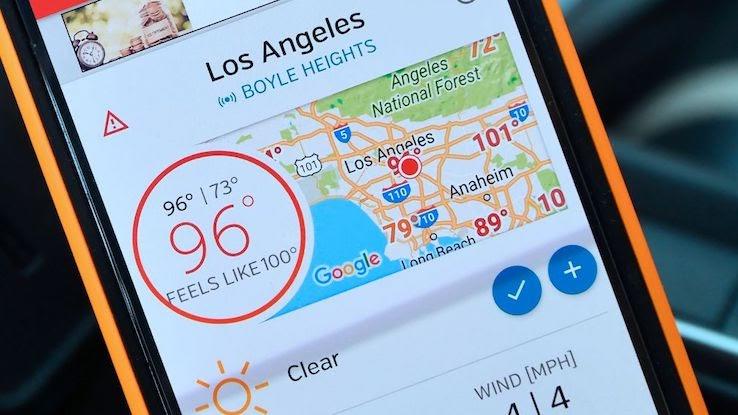 This app also offers rain alerts in real time, tools for allergen tracking and even flu and COVID-19 risk levels for different areas. The app's snowstorm and blizzard alerts are also incredibly helpful for those who live in harsh winter climates. The app's severe weather alerts don't end there, as it also features storm warnings that can alert you to an impending weather event of this nature up to 15 days in advance.
Whether you're looking for up-to-date weather forecasts or a resource that can help you avoid the worst your local climate has to offer, The Weather Channel app is a solid choice.
Best for Weather Junkies: RadarScope
If you're a hardcore weather enthusiast or even a professional meteorologist, then RadarScope is the service for you. It's available in both the Apple and Google application stores in a variety of forms, including desktop, tablet and smartphone formats.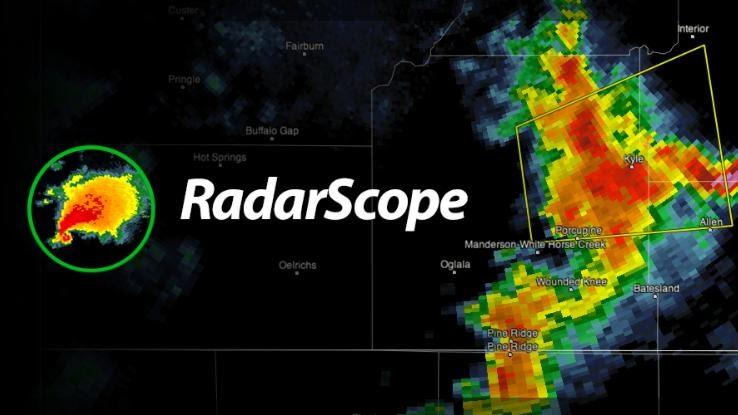 Subscription pricing is available in a variety of tiers, depending on how serious about weather tracking you want to get. Regardless of which you choose, you'll enjoy access to high-resolution radar data, reflectivity, velocity, dual-polarization and more from Next Generation Weather Radar (NEXRAD) or Terminal Doppler Weather Radar (TDWR) sites in the U.S., Guam, Puerto Rico, Korea and Okinawa.
You'll also get access to data from other radar sites in Canada and Australia. RadarScope features severe weather warnings and alerts for impending tornados, thunderstorms, floods and even marine activity. As far as rain data, it will not only allow you to track rainfall totals but will even specify different types of precipitation.
If you want access to professional-level weather forecasting content, then it's definitely worth checking out. Otherwise, it may be a bit too much for the average person who just wants to know whether they'll need to grab an umbrella before heading out.
Best Free Weather Source: National Weather Service Website
When it comes to accuracy, the National Weather Service (NWS) is about as reliable as it gets. This free service from NOAA and the U.S. NWS is a website, not an app, that provides constantly updated hourly, daily and weekly weather and condition reports.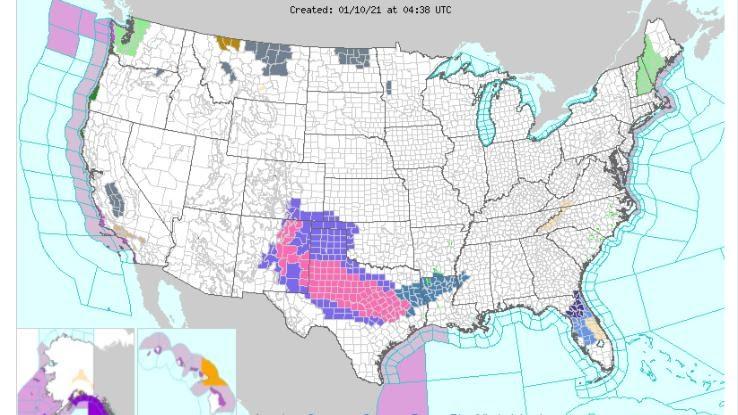 You can search for your area by ZIP code or city to get instant information on weather alerts, rainfall totals, air quality, temperatures and more. The site also provides access to radar, forecast maps and surface analysis for a variety of countries and territories.
Overall, this app offers a great way to access free weather information that's collected by trustworthy, official weather stations and satellites. If you're not looking to pay for a high-tech app, you may be pleasantly surprised at what a thorough alternative this option offers.
The only potential downside here is that this isn't an official app. It's a website that's still accessible in smartphone browsers, so it's usable, but it doesn't offer the convenience of one-tap access from your device's home screen.
Best for Simple Yet Accurate Weather Reports: Dark Sky
Weather is a science, and sometimes it can get complicated. While it's great that there are apps and websites out there that can give you detailed, top-of-the-line satellite images, we realize that that's not everyone's cup of tea. Sometimes simple is best, and you don't need potentially confusing details getting in the way. If you're looking for an app or website that keeps it short and sweet, then Dark Sky is a great choice.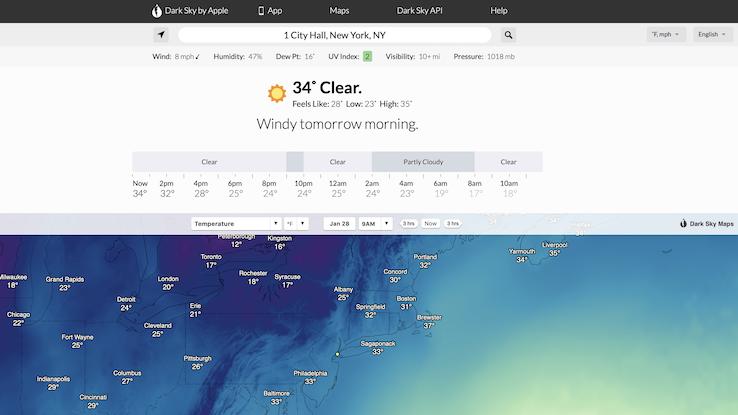 You can log onto the desktop-website version or download the app for Android or iOS devices to get straightforward, up-to-the-minute weather reports without many bells and whistles. A quick glance is all it takes to find out the weather conditions in your area, including the temperature and hourly, daily or weekly weather forecasts.
Another appealing thing about Dark Sky is that you can customize it to be as basic or as detailed as you'd like. It offers tools like weather maps, sunscreen and umbrella reminders, and severe weather warning alerts. If you're looking for a quick way to stay on top of your daily forecast with none of the frills of detailed data, then Dark Sky is ideal.
Best Weather API: WeatherBug
While there are now a variety of great weather application programming interfaces (APIs) out there, WeatherBug tends to be a crowd favorite. You can access it via the WeatherBug website or download it in app form to either your smartphone or PC. Weather APIs compile information from large databases and also provide historical weather information.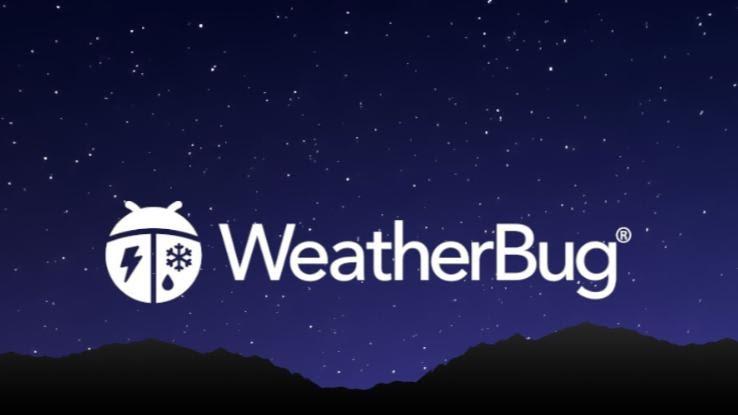 Just set WeatherBug to your location and you'll get up-to-date weather data and forecasts from a network of over 8,000 U.S.-based observation stations. It's a handy way to check the temperature, forecast, daily rainfall amounts, humidity percentages, wind speed reports and much more.
You'll also find air quality, lightning and pollen reports for your area — and even information about the current phase of the moon. Along with weather information, WeatherBug also displays articles from various websites that cover everything from weather events to lifestyle content. WeatherBug is a nice free option for accurate, detailed weather information that's accessible over a wide array of devices.