What Are the Best Tools for Creating My Own Website?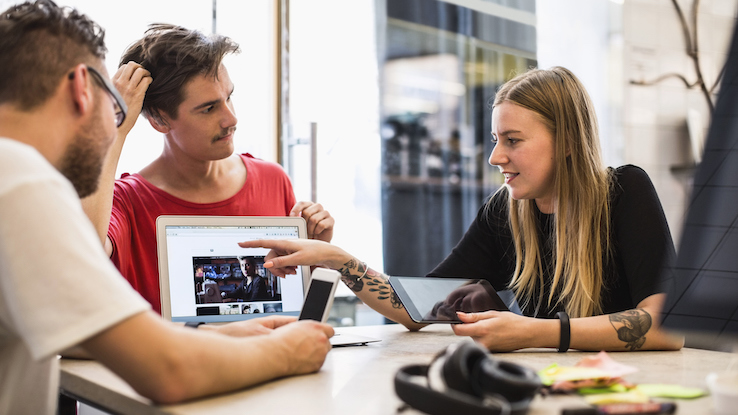 Years ago, when you wanted to get even the most basic website up and running, you needed to learn coding languages to program your site and get it looking the way you wanted. And while building a website completely from scratch still requires these skills, you don't have to understand programming and coding to make a website these days. Numerous companies have created site builders that help you design a website with the pages and content you want using customizable, pre-programmed templates. No matter your skill level, you can create your own website using one of these online tools.
With so many services available, it can be tough to find the right one for your needs. Some, however, stand out above the rest due to their ease of use and available features. Check out some of the top-rated website development platforms to find the option you're most comfortable with.
Wix
Wix is one of the most recognized website builders around with more than 180 million users worldwide. It offers an expansive selection of highly customizable templates, themes and web designs to help you get your website up and running quickly and in style, even when you don't have a lot of technical know-how. The free plan comes with a large range of features, SEO controls and no page limits.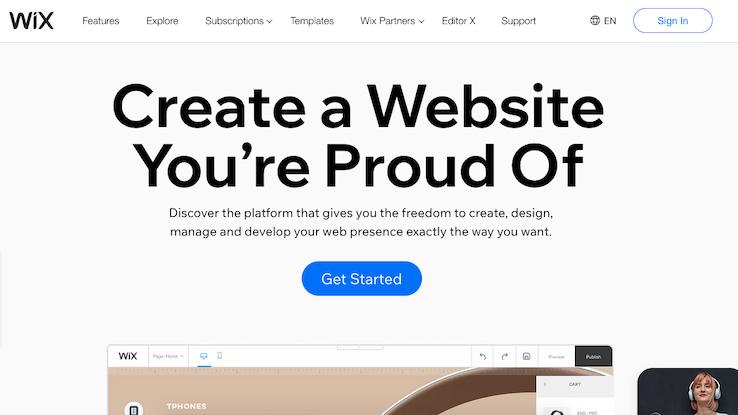 While free Wix websites do come with ads, they're fairly unobtrusive. Paid plans allow for ad removal, custom URLs, analytics and more for businesses and individuals alike. Overall, Wix is best for users who want to focus on designing a simple, stylish and eye-catching website rather than coding anything, although there are more advanced features available for those who wish to use them.
Squarespace
If you want to go all-in on a career as a blogger, then Squarespace could be your best option for building a site. It has a wide selection of themes and features that are designed specifically with blogging and other simpler needs in mind. Squarespace is ideal for creating sites that are heavily dependent on visuals, especially when it comes to subjects such as fashion, beauty, travel, jewelry, and arts and crafts. It also makes setting up your website for mobile-device compatibility easy, which can come in handy if you need to update your blog often.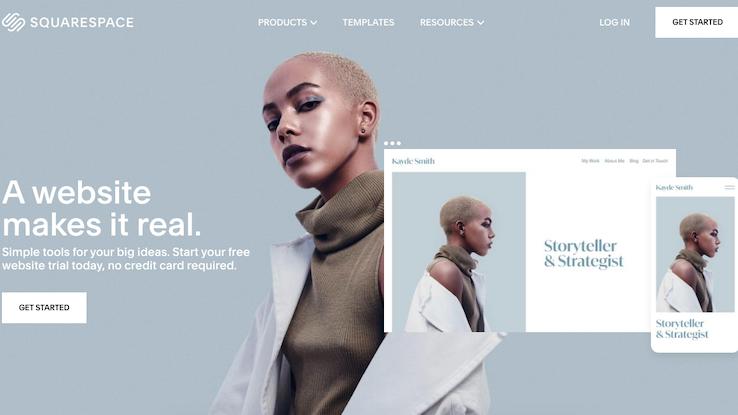 While Squarespace makes it easy to go heavy on the visuals, it also offers ecommerce templates if you're looking to run an online store. Again, thanks to the builder's emphasis on visuals, these templates put product images front and center in front of consumers. The ecommerce templates are also automatically mobile optimized. Squarespace has monthly and yearly subscription plans and can also assist with other facets of running your site, such as email marketing, logo design and appointment scheduling. 
WordPress
WordPress is a virtual phenomenon in its own right, and it hardly needs an introduction. From its humble beginnings as a blogging platform, it has since grown into one of the most powerful and versatile development platforms around. You can create almost any kind of website with WordPress, from blogs to real estate and news sites to online storefronts. If you can imagine it, you can probably make it using this site tool.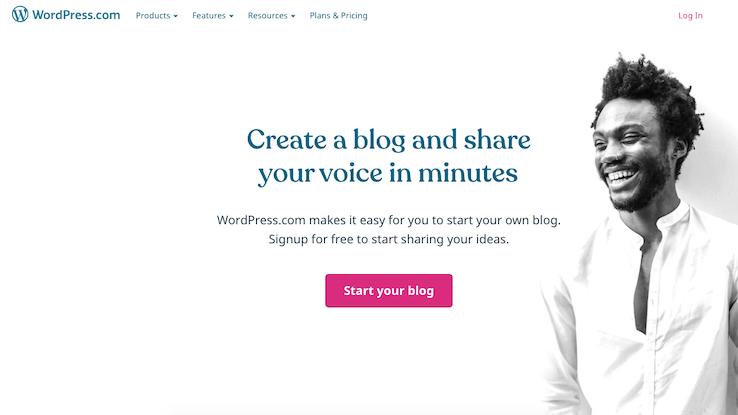 It's worth noting that there are two separate WordPress services — WordPress.com and WordPress.org. While the former offers free and paid plans with support services similar to Wix, the latter is available for a smaller annual fee. The primary difference between the two is that you need to provide your own web hosting if you use WordPress.org, which also offers more options in terms of customization — you can put serious coding skills to work here, should you choose to. 
WordPress.com is easy to understand, but the platform places its own ads on your site and you don't get to choose what types of ads appear. Opt for WordPress.com if you want to have an easier start or only need to make a simple site, and choose WordPress.org if you want more freedom to grow and develop your site.
Weebly
Weebly is a development platform best known for its intuitive, easy-to-use web editor, with approximately 40 million websites and counting using it. Weebly offers a host of stylish and responsive templates that take into consideration a lot of the little details that newcomers to web design might not think of, and it adapts well to mobile usage.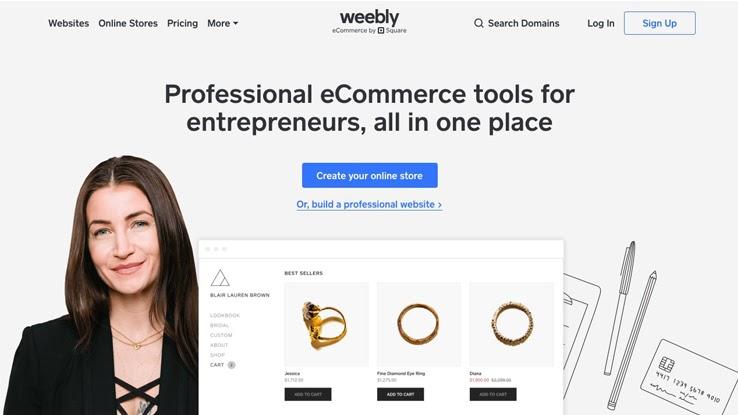 Weebly partners with Square to make e-commerce possible whether or not you have a paid account. You can even set up local delivery and pick-up.
Webnode
As a "polyglot" site builder, Webnode offers features that make it ideal for multilingual websites. Along with the usual range of templates and features, Webnode offers the ability to integrate YouTube and Vimeo videos directly into your site, and its helpful support staff are available five days a week. While its customization options are not as expansive as some of the other tools' templates on this list, it is easy to use, making it a great choice for beginners — and it still has more than 100 templates to choose from.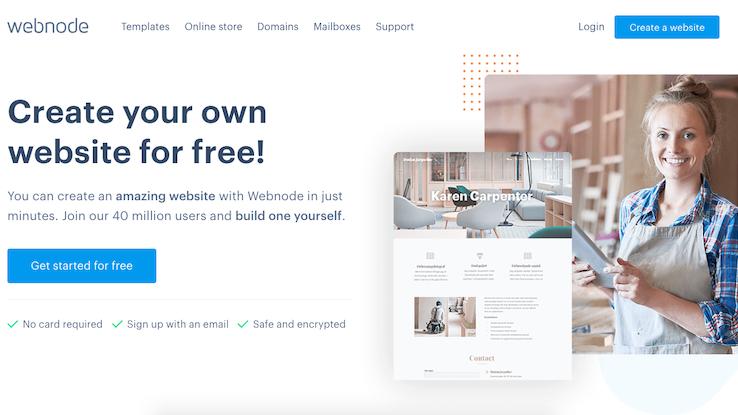 Because of its simplicity and user-friendliness, Webnode is also easy to use on your tablet and even your smartphone. You can rearrange site components on these devices without losing any of your site's integrity thanks to the convenient drag-and-drop operations.