What Is the Difference Between Google Hangouts and Google Meet?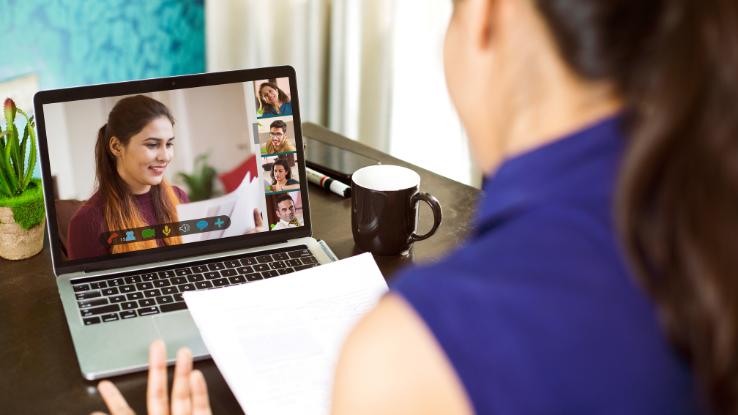 Many people have adapted to meeting via video calls during the COVID-19 pandemic. Two of the most widely used video-chat apps come from Google's set of tools: Google Meet and Google Hangouts. At first glance these programs seem similar, but they're actually not the same — so how do you decide which one is right for you? Before starting your next virtual event, learn what sets Google Hangouts and Google Meet apart to decide which app you should use.
What Is Google Hangouts?
Google Hangouts is a free video- and voice-chatting app with messaging and file-sharing features. It's best for small, casual get-togethers — when you're missing your friends or family, set up a virtual social hour on Hangouts.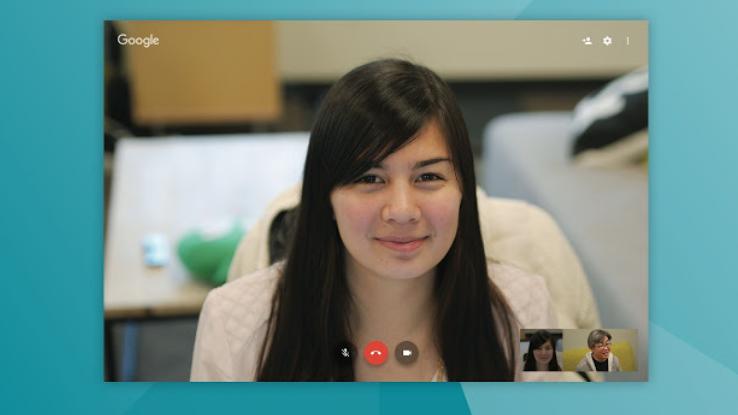 Even though 150 people can be invited to a Hangout, only 25 can actually join the video call. The app also only shows the person who is currently talking on the screen rather than all guests in a gallery view. For small group chats, this view function likely won't be much of a problem.
How to Start a Video Call With Hangouts
You can access Hangouts through its Android and iOS apps, your Gmail account or a web browser. The most important consideration is that you need a Google account to set up a Hangout, but you don't need one to join the online get-together.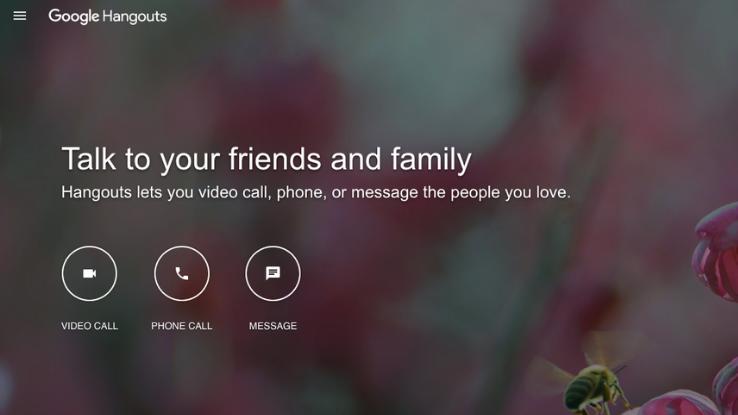 First, look for Hangouts in Google Apps in your Gmail inbox or visit hangouts.google.com in a browser. When you're on the Hangouts dashboard, select "video call" and invite people by name or email. If the group call is already on, you can add more people by clicking the + icon at the top right-hand area of the screen. You don't need to worry about inviting all your contacts at the beginning.
For Hangouts on smartphones, click the + icon, enter the guests' names or emails and press the camera icon to start a video call. Now, you're ready to begin a virtual party.
What Is Google Meet?
Google Meet has a free version of its video-call app, like Google Hangouts. The difference is that the free version of Meet is for larger group video chats of up to 100 guests. It's helpful for remote offices that need to hold meetings with many employees. The free app also lets you share your screen, use real-time captions and view all guests on the call.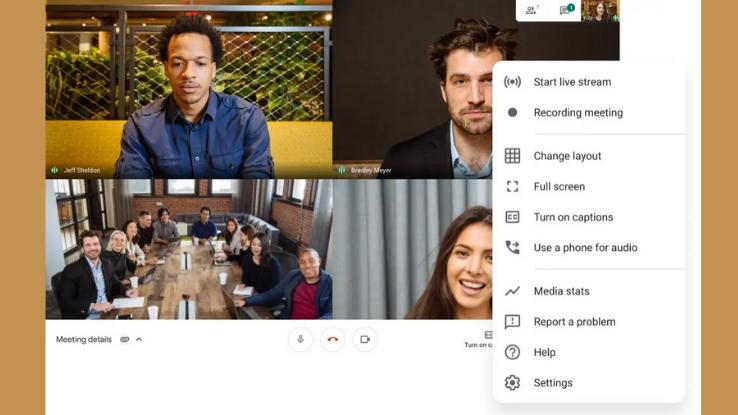 For the paid product, and depending on the subscription level you choose, you can have up to 150 or 250 people per call and up to 100,000 view-only participants for live streaming. On top of that, you get scheduling and privacy control features. For instance, the host has the authority to uninvite, kick out and mute participants.
Meet is also popular among schools as educators depend more on the app for remote and online learning. Recently, the app built new features that allow teachers to take attendance, add polls and make Q&A sections for their classes.
How to Use Google Meet for Video Chats
Meet is available on Android and iOS devices, your Gmail account, Google Calendar and the web. Just like Hangouts, you need a Google account to begin a meeting. To open a video conference, go to meet.google.com or click "Meet" in the Google Apps section of your Gmail inbox. Next, click "Join or Start a Meeting," and let the app access your microphone and camera. Hit "Join" on the next screen to add others manually or share a link.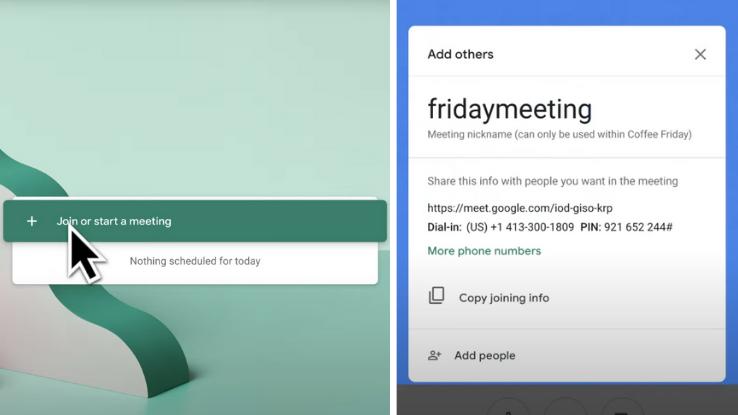 Knowing how to share your screen is important for remote offices and classrooms. Office workers often screen-share for presentations, while teachers use it to show students their lessons.
Follow these steps to present during a meeting on a computer or laptop:
Select "Join a Video Call."
Hit "Present now" in the bottom-right corner of the screen.
Choose your entire screen or the window or single tab you want to share.
Click "Share."
Just to make sure, ask everyone if they can see your screen.
How do you start Meet on a smartphone? The process is almost like a call on a browser. Click on "+ New Meeting" and invite others using a link. You can also share your screen by hitting the three dots on the top right corner and pressing "Present Screen."
The bottom line is this: When you're chatting with a small group of friends, use Google Hangouts. When you need to video chat with more than 25 people or use extra security features, Google Meet is the answer.