What Are Some Great Websites for Free Printable Calendars?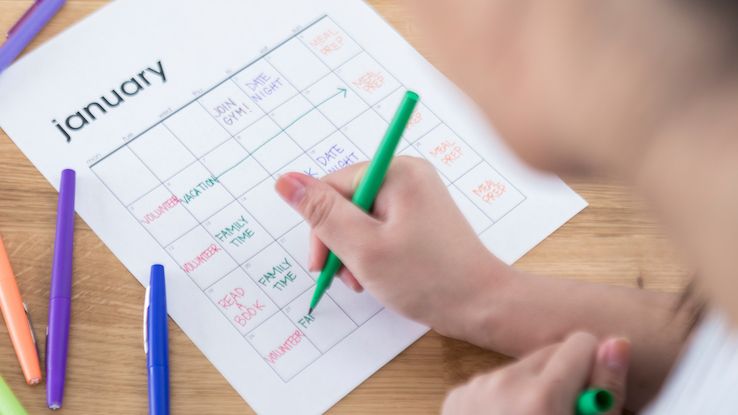 Whether you need them for the office, the classroom or your refrigerator at home, a paper calendar helps you get organized and stay on top of your to-do list and appointments. Sure, digital calendars are convenient — we can take them everywhere we go on our smart devices — but paper calendars provide easy, at-a-glance visual reminders to everyone who passes through the common areas of a home or workspace. And some people simply remember things better when they write them down using a pen and paper. If you're looking for free printable calendars to create your own organization system or reinforce new habits, check out the websites below to find some helpful options.
Calendarlabs.com
Its name may make it sound like there's a lot of experimentation going on here, and you might be tempted to experiment with some of the more unique offerings on Calendarlabs.com after you've found an everyday printable that meets your needs. In addition to blank printables that you can fill in so they're customized exactly how you want them, you'll also find daily, weekly, monthly and yearly calendars in a variety of formats, from Word to Excel to PDF. Browse for calendars with extra lines for note-taking, or take a look at the create-your-own templates to combine the different features you want in your printable planner. Many of the designs here feature color-coordination and themed graphics to add a bit of extra interest while keeping you organized.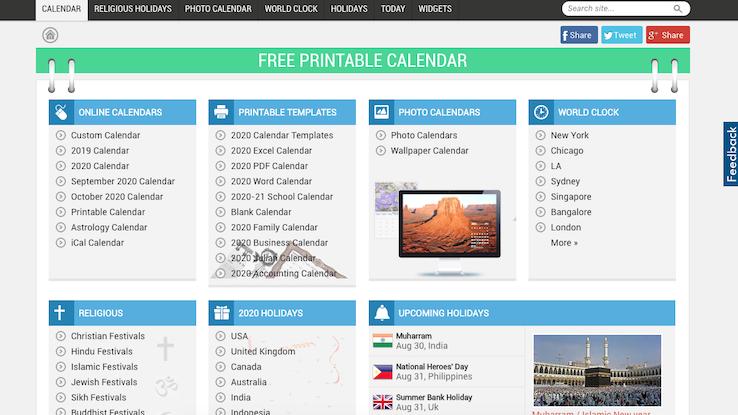 Once you've chosen your main calendar, have a little fun exploring the other scheduling tools on Calendarlabs.com. You'll find school calendars, calendars with religious holidays, astrology calendars and make-your-own photo calendar templates — yes, for those big yearly flippable calendars grandparents love to get around the new year. There's even a Netflix calendar that tells you the dates when new programming is hitting the streaming site and old shows are making their exits.
CalendarsQuick
Want to keep things simple? Where Calendarlabs.com's vast selection can feel a little intimidating to some — there's a lot to browse — CalendarsQuick makes decisions a bit easier. The site offers free access to 12 of the most popular printables in its library. You do have the option to sign up and pay for a subscription to view and print the hundreds of other calendars in its catalog, but if you're looking for a basic calendar to see if you can get into the habit of using one, this site is a great choice.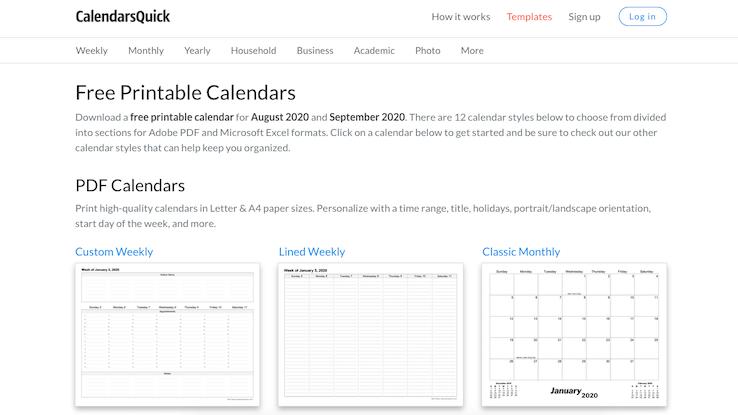 The free calendars here come in weekly and monthly varieties, and there's a customizable option that lets you insert elements like holidays, action items and lines for notes. You have the ability to print out an entire year's worth of pages on the paper size and in the orientation of your choosing, too. These calendars are geared more towards office workers due to the features they offer, and making a choice here couldn't be easier.
Saturday Gift
While basic, traditional calendars with familiar fonts and few frills work well for many of us, others prefer some pizzazz that helps their calendars feel more personal and pretty. If you think getting organized deserves an element of fun, check out the free printable calendars from Saturday Gift. While there are more minimalistic styles here, where Saturday Gift really shines is in its self-professed "cute" calendars — ones with swooping calligraphy scripts, lesser-used fonts and charming graphics meant to put a smile on your face.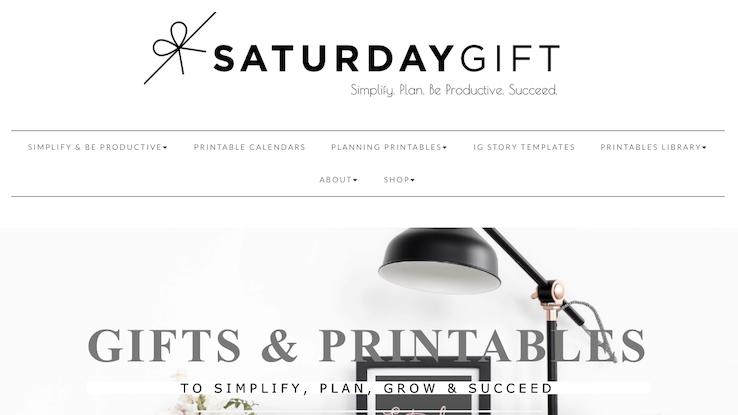 Most of the calendars here are monthly and yearly designs, although you can find some weekly options to suit your needs. You'll also find unique printables to supplement your calendar — think fillable bucket lists, sleep logs, and book and habit trackers. Many are designed with particular font and color themes, which can help your paperwork feel more cohesive and like an entire calendar system, not just a page you print out and tack up on the wall.
A Piece of Rainbow
This site — and one of its calendars in particular — is just too cool to leave off the list. If you're looking for a free printable that's both tactile and unique, not just something to hang up on the fridge, you'll love A Piece of Rainbow's DIY dodecahedron calendars. They're not the most efficient for planning, as there's no space on them where you can write. But for at-a-glance date tracking and something colorful and fun for your office, you really can't beat these. Simply print one out on durable cardstock, cut out the template and fold it up; it really is a little piece of a rainbow for your desk.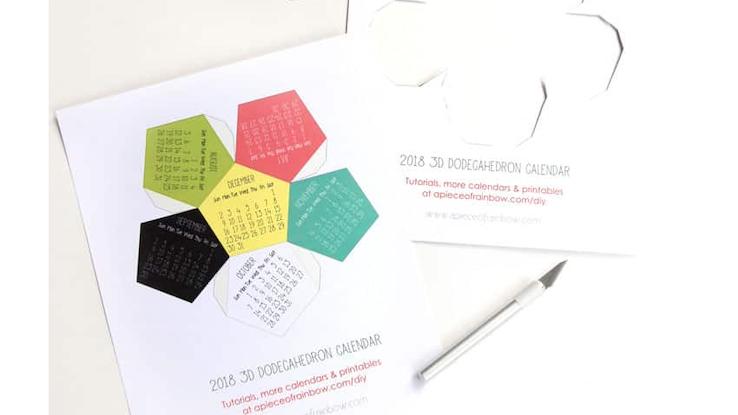 Still need a printable calendar you can get more use out of — and actually write things down on? Like Saturday Gift, A Piece of Rainbow offers a library of free printable calendars with more modern and unique fonts. Designs range from simple monthly pages to calendars that are half gorgeous artwork, half scheduling squares. If you want your printable to enhance your home or office decor, not compete with it, the options here are ideal.
Calendars That Work
What's in a name? A lot. This site is jam-packed with calendars you can really put to work. You'll find standard and weekly calendars geared towards both business and personal use, along with those you can use for other more specific blocks of time — think 7-, 10- and 14-week calendars you can reserve for use with work projects or personal goals. The site is organized well, too, dividing the calendars by purpose and length of time, and you can further filter them down to find exactly what suits your needs.
Calendars That Work isn't just all, well, work and no play, either. You'll find health trackers, daily planners and options created for people with visual impairments who benefit from large, bold text. There's also an option to sign up for the site's "calendar forever" service. Each month, you can have the calendars of your choice sent to your email inbox so you'll never forget to print out your upcoming pages.