How Do You Find Calendar Templates Online?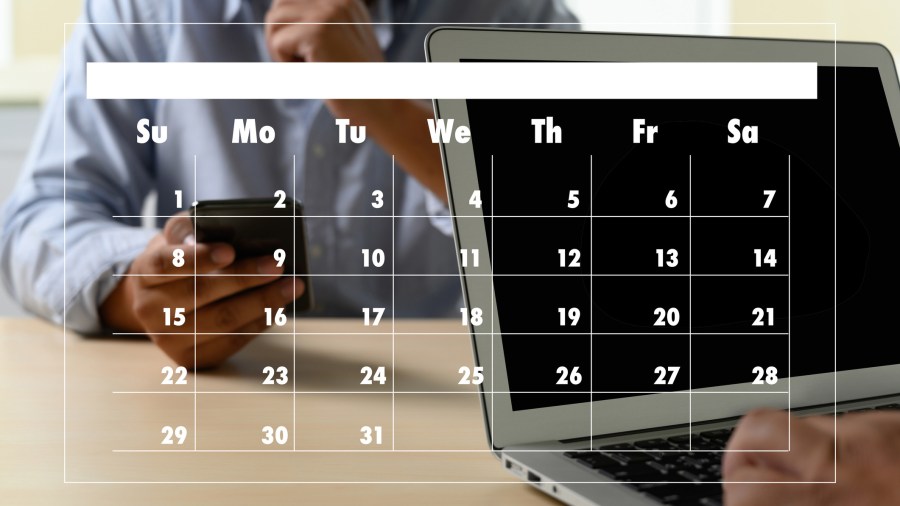 If the members of your family always seem to be bustling from one place to the next, it can feel almost impossible to stay on track and make sure everyone is in the right place at the right time. For busy families, calendars serve a much greater purpose than simply keeping track of birthdays. They are an essential tool for staying organized, and organization is one of the most important components in keeping the chaos under control — and your sanity intact.
You can use calendars in a number of different ways, depending on the style you choose, and it's pretty easy to find an assortment of options in stores with office and school supplies. However, creating your own calendar adds even greater flexibility and lots of appealing personal touches to the final product. Even better, you don't need mad art skills or even an abundance of creative flair to make the exact calendar you want — completely free!
All you need to know is how to find great calendar templates online to get your project off the ground. Template options are actually plentiful, so how do you find the right option for your family? Start with these tips for finding the perfect calendar templates online.
Decide on the Type of Calendar You Want to Create
Before you start scouring the enormous number of calendar templates out there, think about the features you really want and need in a calendar. Do you have multiple kids, but their activities always occur on different days without overlapping? Then maybe you want to stick with a standard wall calendar with plenty of space to write names and times in each daily square. Do your kids all have multiple activities that take place on different days and times each week with lots of overlapping? Then you definitely want something much more elaborate, like a daily planner with a page of space to write on for each day.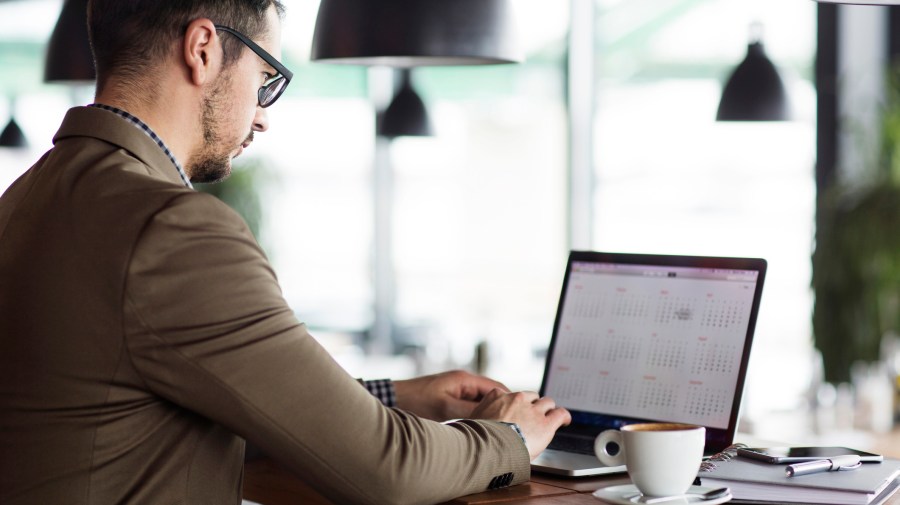 Most calendars either take an approach that focuses on one busy day at a time or a big-picture view of the full month. Some fall in between with double-page layouts that focus on one week at a time. No matter which type of calendar you choose, you can always find options with images, colors and patterns that suit your personal taste.
Microsoft Office Calendar Templates
In the world of office software, Microsoft Office reigns supreme with an extensive collection of features that allows users to complete numerous essential tasks. That includes creating printable custom calendars. The software gives users access to an ample selection of free templates available through the Microsoft website, or you can search for even more third-party templates online that are compatible with various Microsoft programs, including Word and Publisher.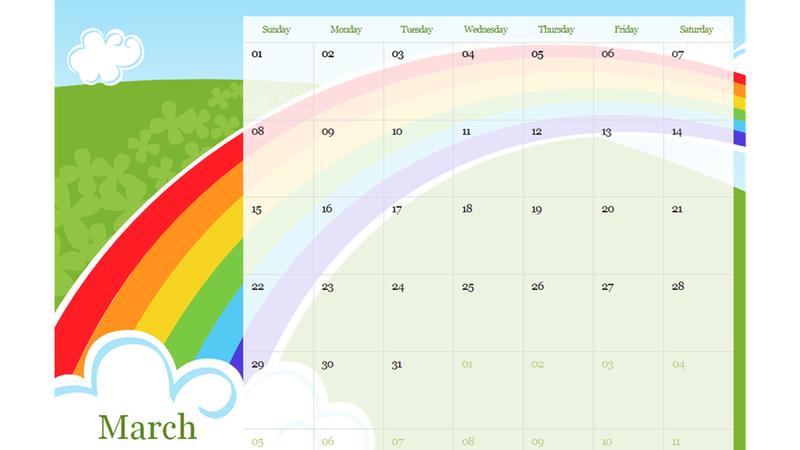 Microsoft's templates range from barebones layouts designed for quick, easy printing to sleek, colorful, polished designs that look completely professional. If you want an attractive calendar you can hang on the wall, the options range from traditional photo calendars to styles with bright, visually appealing designs. If you just need a calendar to keep in the car to make sure your kids end up at the right spot each day, you can create and print a basic calendar in just a few minutes.
Microsoft Compatible Templates
Popular websites featuring free calendar templates include Calendarpedia and Calendar Labs. Calendarpedia sorts its templates on the site in a number of useful ways, including by weekly and monthly style formats. It also lets you easily choose calendars with a particular focus, such as birthday calendars, school calendars and decorative photo calendars.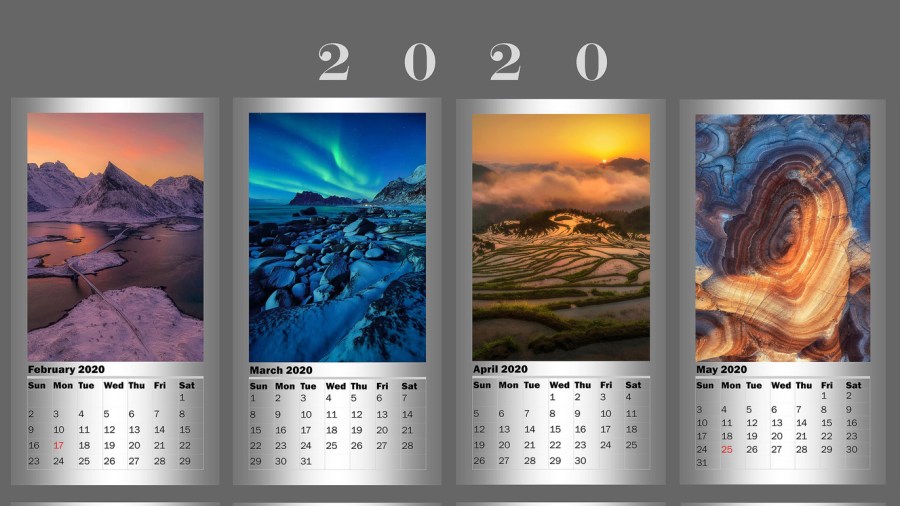 Calendar Labs takes that concept even further with a full sidebar loaded with helpful calendar themes, including family calendars, accounting calendars and daily planners. The site even throws in some purely fun options like an astrology calendar template based on individual astrological signs and one that color codes long weekends created by national holidays.
Website Calendar Creators
If you don't have Microsoft Office or don't want to use it, you can still use calendar templates on various websites to create the calendars you want directly online. Depending on the site, these calendar options are often customizable — at least to a certain extent. Canva offers an extensive collection of professional templates and a library of more than a million high-quality images that are mostly free. The results are so amazing your only challenge may be making sure your printer is up to the challenge.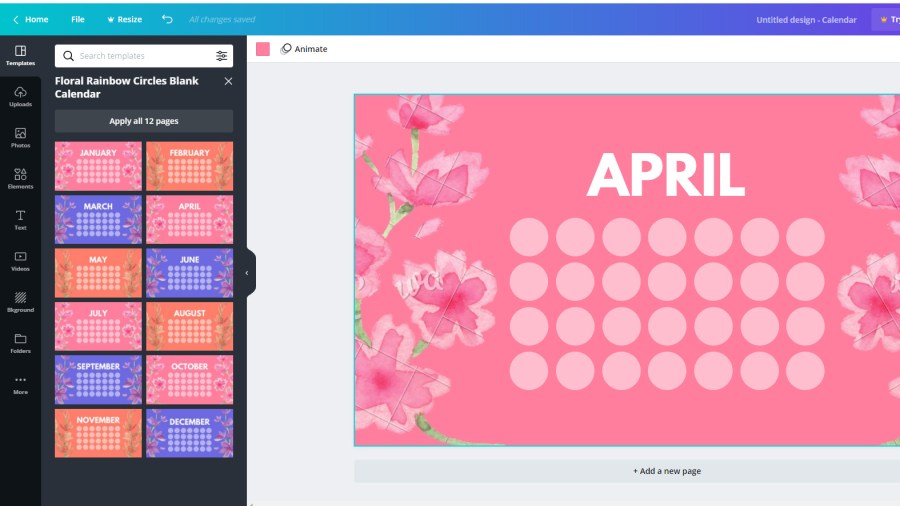 Adobe Spark is another popular option with a full complement of rich features for creating custom calendars. Backed by the powerful Adobe brand, calendar customization on the site includes access to premium design elements and thousands of royalty-free Adobe Stock images. Adobe membership and software purchases are not required to use the free calendar maker.
Free vs. Paid Templates
With so many free calendar template options available, you would never need to pay to create a calendar. However, some sites do charge for templates, and you could certainly choose to pay for one if you simply must have it. Templates featuring licensed characters, famous artwork and professional photography would be key examples of options that likely come with a fee. Premium paid templates should come with additional options and be fully customizable to be worth the money. If that isn't the case, you might want to keep searching for free options that suit your sense of style.